Best Places To See Christmas Lights In Melbourne
By: Ayesha Khan, ellaslist
One of the things about Christmas are the festive lights! Here's a list of where to find the most dazzling, sparkling and Christmas-y lights around in Melbourne.
North
1) Boulevard Lights - Ivanhoe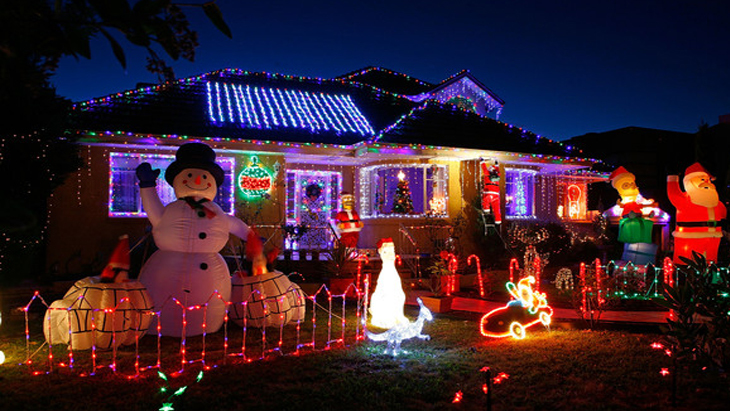 The Boulevard in Ivanhoe is one of Melbourne's biggest and brightest Christmas lights displays. Since the 1950s, residents have decorated their houses, gardens and windows with illuminating displays of lights, nativity scenes and everything Christmas. And every year, neighbours seem to go to even greater lengths to dazzle onlookers and put on a spectacular show, often with accompanying music.
The Boulevard Lights will run from the 10 - 24 December 2016 between 8.30 pm and 11.00 pm each night.
2) Tennyson Avenue, Preston
A trip to Preston should definitely be on the cards for any keen Christmas light spotter. A very pretty display of a white themed Christmas delight. Come and marvel at what the neighbours in Tennyson Avenue have put together for your enjoyment.
East
1) Hugo Court, Narre Warren
Most of the houses in the court get on board to spread some Christmas cheer.
2) Lebanon Crescent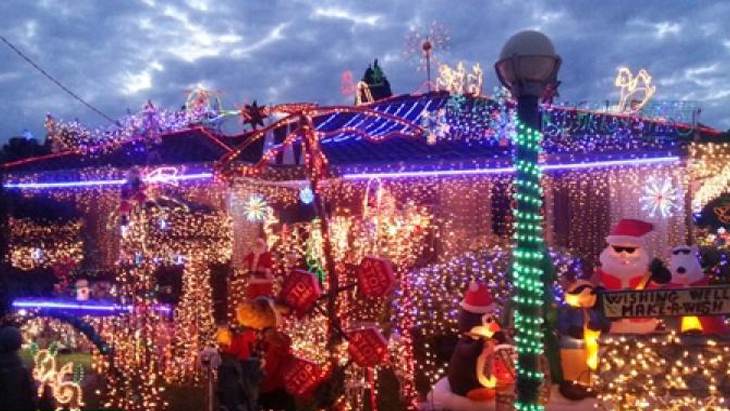 Take a trip to #11 at Lebanon Crescent in Mulgrave to see more than 100,000 lights come alive in Christmas splendour. There's even a Polar Express making its way around a track. Just a little further down is another king of the Christmas Light race at #41.
South
1) Vialls Avenue, Parkdale
If you're in the Parkdale area, head over to Vialls Avenue for some Christmas light sightseeing and you won't be disappointed. A large number of houses get involved on Vialls Avenue every year and get decked up sparkling lights. It's also worth skipping a couple of blocks over to Cedric Street and check out the seven houses on show.
2) Tennis Court, Mornington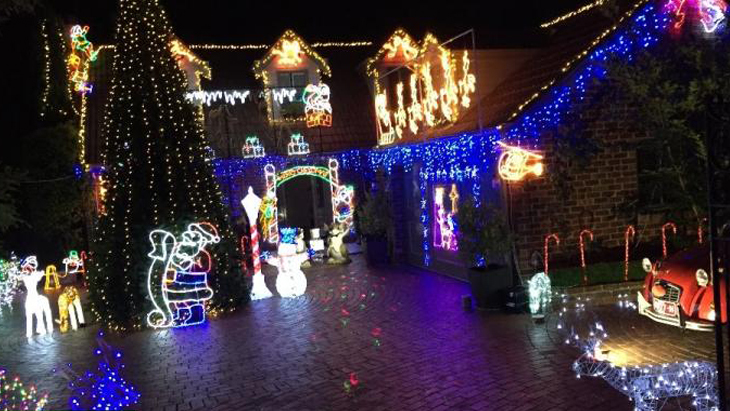 Sam's Christmas Lights or as locals refer to them, "Tennis Court Christmas lights" are by far one of the most popular and best Christmas light displays around. Sam is super passionate about his Christmas light displays and certainly, goes an extra mile to make sure visitors are left spellbound. Other houses along the court are also decored in bling.
3) Dalgetty Road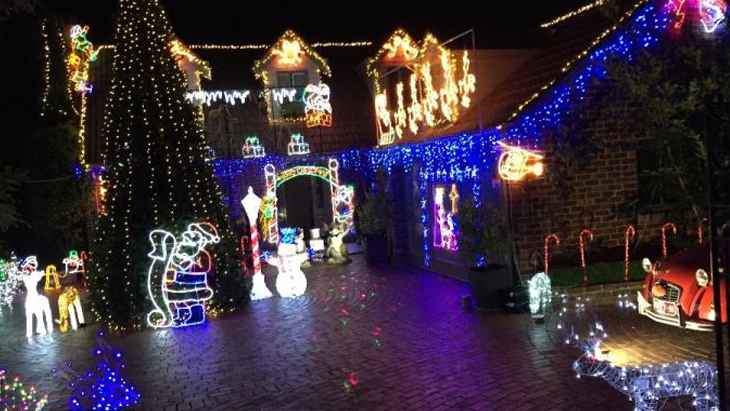 Dalgetty Road will be light up the sky this Christmas. There's an enormous display of lights. You can even take a stroll through some of the displays.
West
1) Various Streets In Hoppers Crossing
The community really comes together in Hoppers Crossing and puts up a real fantastic light show for the visitors. Some of the streets close to traffic on weekends and busy nights to allow visitors to stroll through and take in the festive spirit. Don't miss the amazing sleighs at 12 Gildon Court and Goates Court.
Reviews

Reviews get lonely too
Be awesome and write a review