Our Pick of Christmas Tree Farms Close to Melbourne
By Stacey Roberts, ellaslist
December 5, 2017
If you feel like indulging your childhood dreams this year with a real tree, you're in luck! You to ocan have the festive air and pine-y smell of a real Pinus Radiata or Monterey Pine to see you through the Christmas break. Sure, you'll be sweeping up pine needles until forever, but it's worth it for such a beautiful addition to your holiday decor.
Even better, some of the Christmas tree farms help you make a real day of going to pick your tree, with tractor or trailer rides for the kids, sausage sizzles, picnic areas, parties, and some even have wine tasting for the adults! Make choosing a real Christmas tree part of your end-of-year memory-making family fun.
1. Melbourne Christmas Tree Farm
One of Melbourne's favourites, this family-owned eco-friendly farm growing Pinus Radiata is only 30 mins west of the city.
Regarded as the biggest Christmas tree plantation in Victoria, it'll take you some time to find your perfect specimen from more than 45,000 trees. You can choose anywhere from a 3ft tree to more than 12ft - but most people find a 7ft tree suits their needs.
Even better, when the season is over and your tree is no longer in use, the folk at Melbourne Christmas Tree Farm will collect any tree from anywhere in the city.
What you need to know: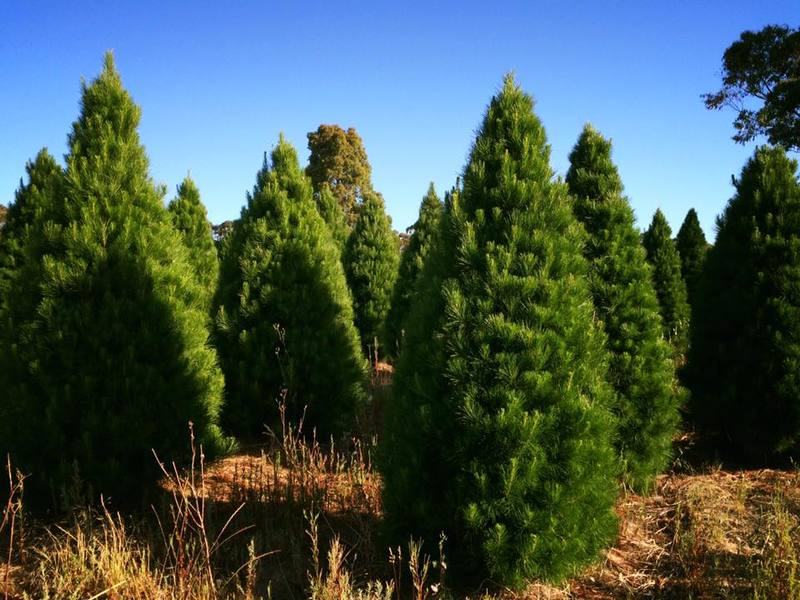 2. Moorooduc Christmas Tree Farm
25 acres of Christmas trees await in Moorooduc on the Mornington Peninsula for you to indulge your famliy tradition of choosing a live tree.
Each tree is carefully tended and trimmed all throughout the year so you and your family can find the perfect one for your home. They also sell stands and are one of the more affordable options for real Christmas trees.
What you need to know: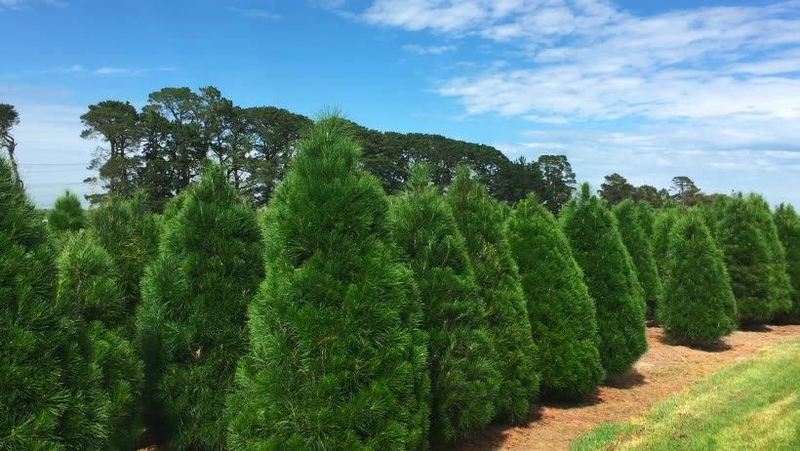 3. Dandenong Christmas Tree Farm
Heading south east you'll find the Dandenong Christmas Tree Farm, where the trees are sustainably grown and pruned regularly throughout the year for you to choose your perfect one come December.
The Christmas trees grown are a radiator pine variety, and "promise to provide a scent that will remind you that Christmas has arrived" - if you're looking to fill your home with the smell of the season, these are a great option.
The aire is festive at the farm, dogs on leads are welcomed, kids enthusiastically encouraged, netting is available to stop your car being covered in pine needles (for a $5 fee), and they sell reliable stands for all sizes of trees on the property.
If you can't get out to Officer, you can also visit the Nar Nar Goon farm, see here for details.
What you need to know: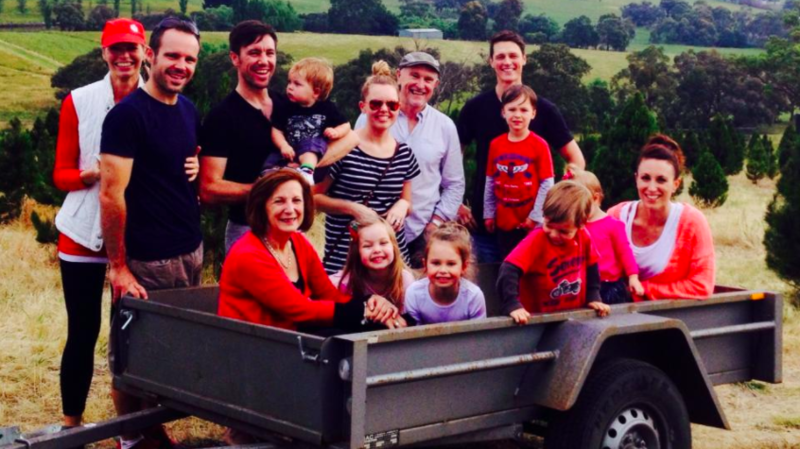 4. Ports Christmas Tree Farm
Spend the day with your family at the Ports Christmas Tree Farm, where there's plenty of places for a picnic, and even more trees to choose from! You can also purchase tree stands and decorations while your'e there.
What you need to know: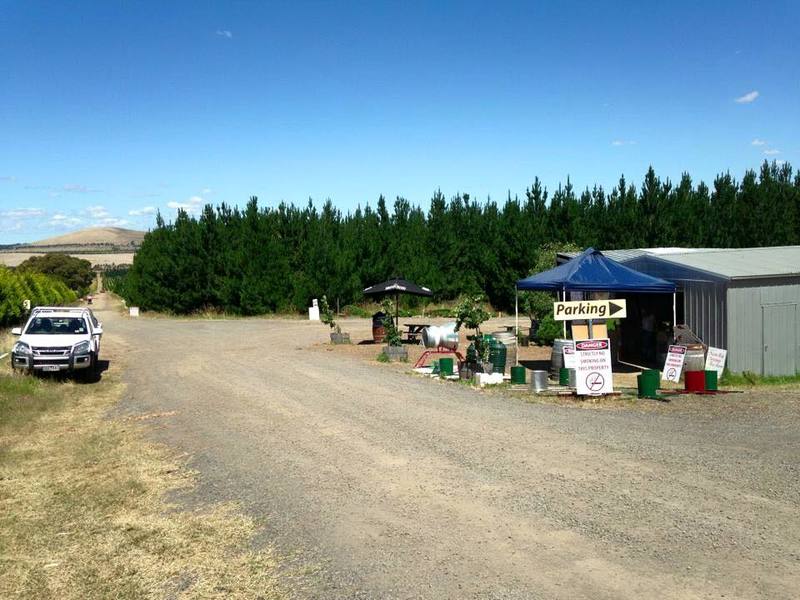 5. North Pole Christmas Tree Farm
There's family fun for all ages to be had at the aptly-named North Pole Christmas Tree Farm, with tractor rides for the kids and the satisfaction of a real tree as the centrepiece of your holiday decorations.
If you go on the right day, there'll even be sausages for the kids and you can stop off after tree purchase and pick up a bottle or two, with wine tasting for the adults. Super festive!
What you need to know: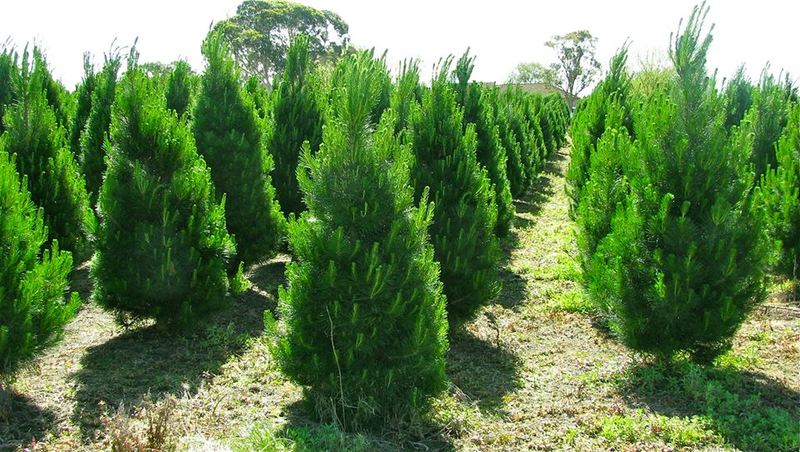 6. Somerville and Peninsula Christmas Tree Farm
While your'e looking for your tree at Somerville or Peninsula Christmas Tree Farm, the kids can be entertained with a Santa's sleigh ride or a Santa's carriage ride on the weekends - just the thing to get you all in the spirit of Christmas!
Netting is also available here, and across both properties you'll find about 20,000 trees in various stages of growth. Each Monterey Pine is shaped about six to eight times before being the ideal height to sell - about 1.8m to 2m. They have a thick foliage and that real Christmas tree fragrance, and you can either wander the farms for your pick, or hop on and off the carriage ride as you choose.
Once you have picked a tree, they will cut it down and take it back to your car for you, and netting is available. And when you're finished with the tree, just pop it over the gate entrance for recycling in the new year!
What you need to know:
Happy tree hunting!
For More Christmas Fun, Check Out: