Beginners Horse Riding Lessons for Kids in Sydney
Are any of your little ones begging for a pony, like mine are? Keep them happy with beginners horse riding lessons instead! There are plenty of options for even the littlest of riders, from school holiday camps to weekly lessons. Here are some of Sydney's best:
EAST (Centennial Parklands): Centennial Park Equestrian Centre - There are 6 riding schools to choose from at this equestrian centre, catering for ages 4 and up. Also, if you're just after a little trial ride, there are short pony rides in the Park every weekend.
WEST (Denham Court): Sydney Trail Riding Centre - The only riding centre in Australia where you can ride the horses of 'showbiz'. These gentle horses are used for TV, movies and commercials when they aren't carrying children.
WEST (Menangle Park): Sugarloaf Horse Centre - Located on a 600 acre property, riders of all standards and ages can enjoy an escorted trail ride or riding lesson.
SOUTHWEST (Catherine Field): Sydney Horse Riding Centre - This centre offers both lessons and escorted trail rides weaving through the picturesque Gledswood Hills, ideal for complete beginners to advanced riders from 8 years and over.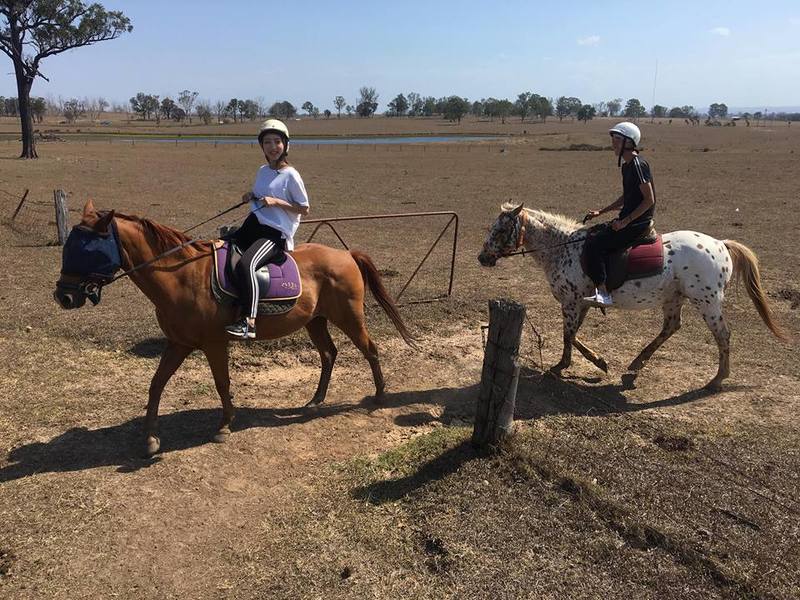 NORTHERN BEACHES (Terrey Hills): Shellby Equestrian Centre - This successful Northern Beaches Centre offers horse riding lessons for all ages and abilities on their beautiful horses.
NORTHERN BEACHES (Belrose): Palomino Riding School - Operating for over 50 years, this school offers trail rides, holiday programs and lessons for beginners to advanced riders.
SOUTH SYDNEY (Kurnell): Kurnell Boarding Stables - Minutes from the suburbs, yet a million miles away from the hustle and bustle of everyday life, This Shire institution offers lessons for 4 and ups and school holiday camps.
NORTHWEST (Dural): Sydney Equestrian Centre - Lessons are available for all ages here and their team of ponies for the children help in confidence building and are lots of fun!
Reviews
Hi Mike, thanks for your comment. Please feel free to contact the riding school directly via the contact details on our listing to learn more about what's available. Regards, Arielle @ellaslst
i have two daughters aged 8 and 4. My 8 year old had a few pony rides when she was 5 but then we moved to Riverwood and I haven't been able to find any pony/horse riding schools here. I'm looking to get both girls into pony's and horses. Any help you can give me would be most appreciated.