NSW Back to School Vouchers 2023
NSW Back to School Vouchers 2023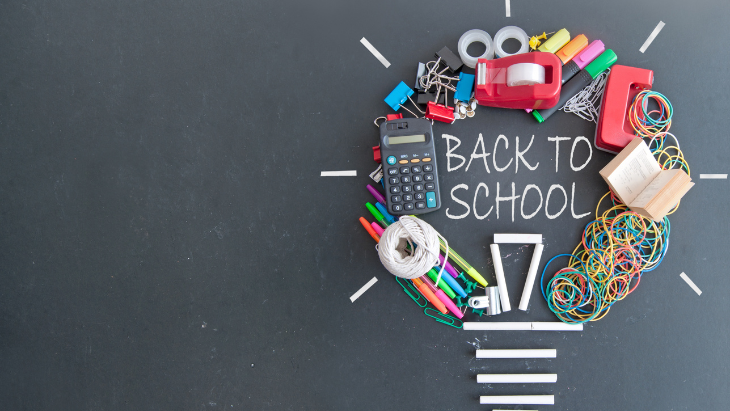 Back to School Vouchers is another exciting learning initiative to keep kids (and parents!) excited about all things school and learning. The NSW government is offering NSW families more vouchers to help equip children for another year in the classroom, branding them the NSW Government or Permier's Back to School Vouchers.
A hallmark of the COVID era, government vouchers have helped families during times of financial hardship with the likes of Creative Kids, Active Kids, Dine & Discover, First Lap Learn to Swim Vouchers, and of course, 2023's batch of NSW Back to School Vouchers.
A total of $150 with three $50 vouchers per eligible child is up for grabs with the vouchers, and here's everything you need to know to make the most of them.
Claim Your NSW Back to School Vouchers

Like its predecessors, the Back to School Vouchers will be available through the Service NSW app, and this round will come in the shape of three $50 vouchers, which can either be used separately or pooled together in one transaction.
The vouchers can be used towards the cost of school supplies (think: stationery, textbooks, bags, school uniforms, shoes, etc.) at registered businesses from 1 January until 30 June 2023.
The criterion for the vouchers is that your child is an NSW resident, enrolled in a government or non-government school or registered for homeschooling in 2023, and is listed on a valid Medicare card. Yep, it really is that simple!
Can One Family Apply for Multiple Vouchers?
Yes, NSW families can apply for three vouchers for each child in the family who attends a primary, secondary school or home-schooling in NSW in 2023. For example, if one family has four children attending primary, secondary school or home-schooling in 2023, then they will receive 12 vouchers in total.
Do the Vouchers Expire?
Yes, all three vouchers expire on 30 June 2023.
Where to use Your NSW Back to School Vouchers
And now, the important part! What are you going to do with them? Here are our top picks for where you can use your Back to School Vouchers in 2023.
1. Brilliant Minds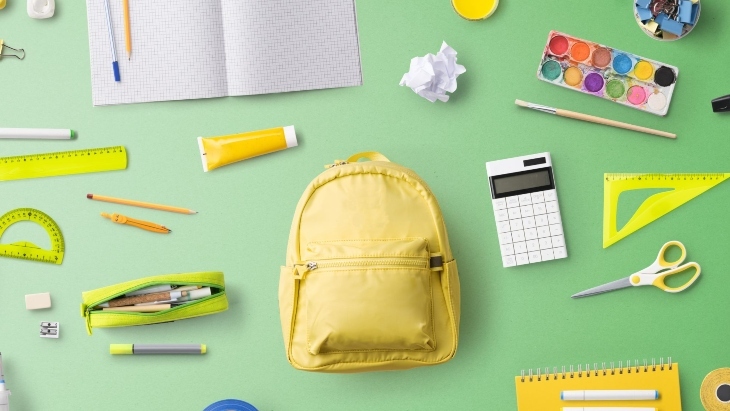 A crowd-pleasing back-to-school provider is the highly-rated Brilliant Minds. Renowned for providing families tremendous value for money through their unique offering of age-appropriate stationery packs, bags, creativity sets, and water bottles, they really do have all of your back-to-school bases covered!
With over 40,000 customers since 2020, Brilliant Minds is a popular choice for NSW families, demonstrating their high level of customer service and product satisfaction. With over 10 unique packs, you can claim your FREE age-appropriate school pack using your child's NSW Back to School Voucher.
Brilliant Minds is now offering free shipping when you order two or more packs. Order at Brilliant Minds today before they sell out!
Location: Unit 14, 32-38 Belmore Road, Punchbowl 2192, and online
RELATED:
Where you can use Your Creative Kids Voucher
2. Creative Identity


Shop your favourite brands and redeem your $50, $100 or $150 Vouchers with Creative Identity.
Packed with value and everything they need to thrive in 2023, you can now shop bags and bundles, books, school uniforms and stationery.
For a limited time only, you can also pick up official bundles such as Star Wars, Harry Potter and more, but only while stocks last!
We are huge fans of Creative Identity and the fact that they are one of the only retailers that sell larger, more practical items such as drink bottles and book bags - not just pens and pencils.
Location: Online
3. A Little Spirit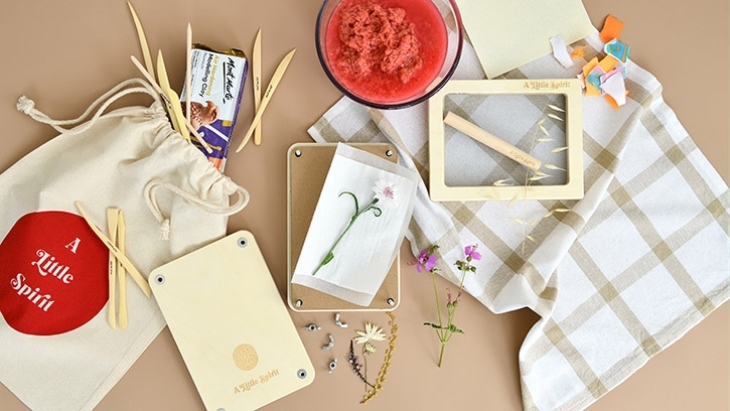 A favourite for families when using the Creative Kids voucher, A Little Spirit is also a great place to replenish art supplies with the NSW Back to School Vouchers!
The A Little Spirit Art Supplies Shop has an amazing range of materials and sets that are sure to get your child back in the creative swing for the new school year.
Location: Online
4. Reading Eggs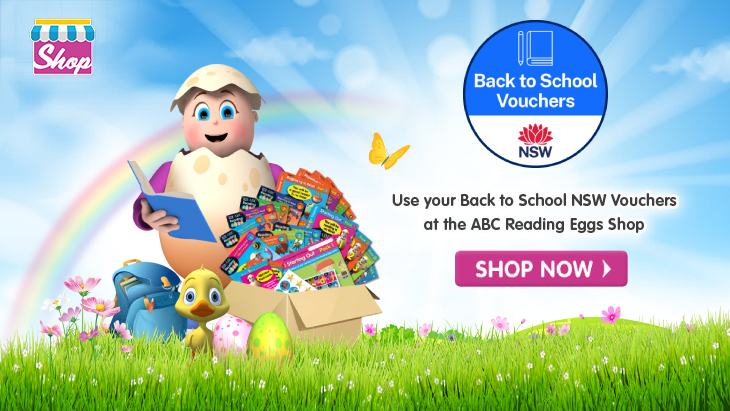 The ABC Reading Eggs Shop is still accepting the Premier's Back to School NSW Vouchers, for use on their range of engaging, fun, and educational reading and maths books for kids aged 2–13.
Created by experienced educators, these educational books complement the ABC Reading Eggs and ABC Mathseeds programs and can be used as a standalone resource too. Plus, with a whopping three $50 vouchers per child, totaling $150, you can provide your little learner with fun and educational reading and maths books to well and truly set them up for success this year.
Location: Online
5. Summit Sports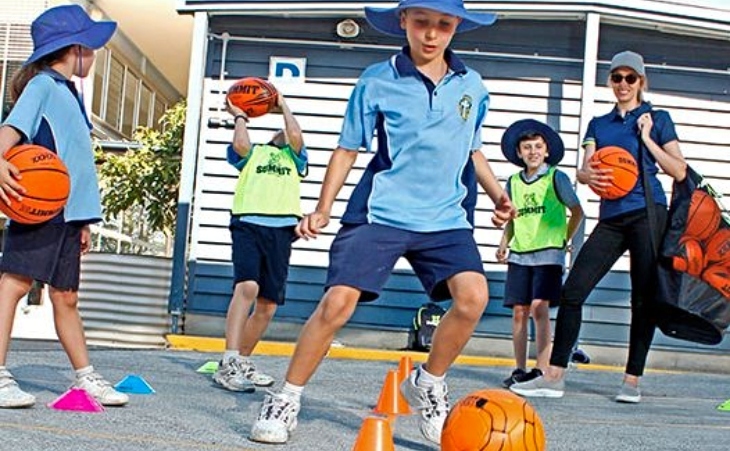 From Aussie Rules to volleyball and everything in between, Summit Sports has a comprehensive range of gear for every active kid. They stock a collection of top brands and ethically source all of their products, from sportswear and footwear to balls, accessories, training gear and beyond!
Redeem your Service NSW Back To School vouchers at Summit Sport and score the essential equipment your child needs to keep active throughout the school year. Summit's bespoke $50 sports packs are available for soccer, netball, tennis, swimming, cricket, basketball, volleyball, table tennis, rugby league and rugby union, and offer amazing value so you can make the most of your vouchers.
Location: Online and in-person at 50 Old Wallgrove Rd, Eastern Creek
6. Best & Less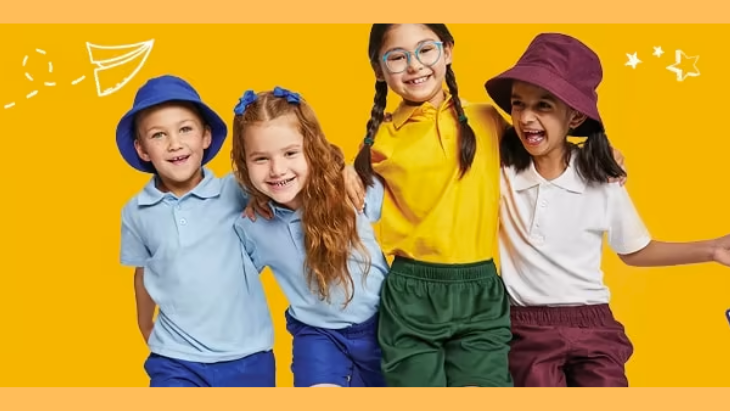 If you're looking for back-to-school attire, look no further than Best & Less!
From shirts and polo shirts to sportswear and other back-to-school clothing essentials, Best & Less have a fantastic range, AND they offer a how-to section on their site where they explain exactly how to use your vouchers to purchase all your necessities.
Location: Multiple across Sydney - visit the website to find a Best & Less near you.
7. Shoes & Sox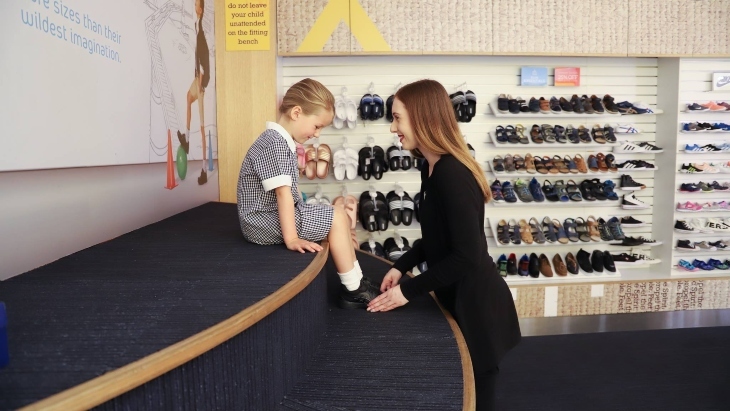 Although their name says otherwise, Shoes & Sox don't just stock shoes and socks!
There are loads of school essentials on offer at Shoes & Sox, including stationery, water bottles, sports shoes, school bags, textbooks, and the list goes on.
You can head into one of the many Shoes & Sox stores across Sydney or shop their wide variety online, and they're accepting vouchers online and in-person - how handy!
Location: Multiple across Sydney - visit the website to find a Shoes & Sox near you.
8. Officeworks
The destination for school, work and office supplies is now the destination to redeem your NSW Back to School Vouchers.
Officeworks are jumping on the vouchers bandwagon and offering every possible item needed to make the 2023 school year a success. Lunchboxes? Tick. Exercise books? Tick. Pencil cases? Tick. Creative supplies? Tick and tick!
All you have to do is redeem your vouchers, shop online or head to your nearest store and start saving - easy!
Location: Multiple across Sydney - visit the website to find an Officeworks near you.
9. Big W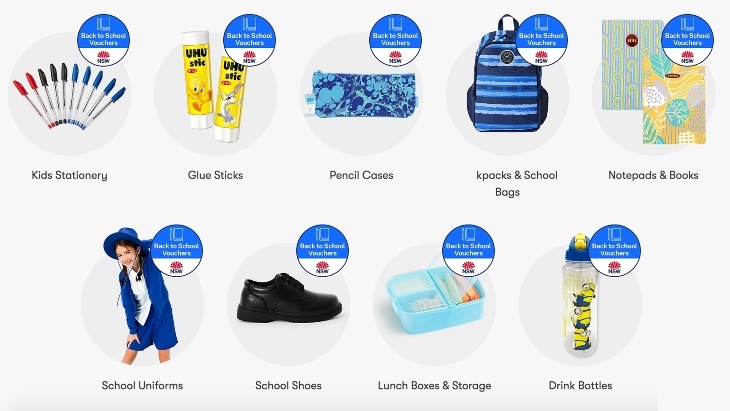 Big W has also joined the ranks of voucher suppliers and is here to ensure your little ones have the right school uniforms, drink bottles, glue sticks, pens, notepads, and backpacks to start the new school year.
Customers will be able to shop online or via the Big W app from 5 January 2023.
10. Rebel Sport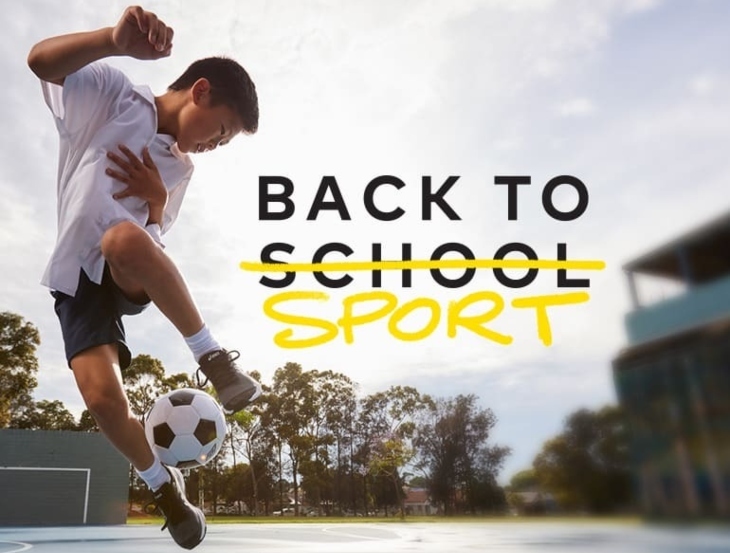 Rebel Sport is an approved Voucher provider for 2023 and has loads of eligible merchandise to get the kids into gear.
Please note that the vouchers can only be used at Rebel Sports stores and not online.
Location: Multiple across Sydney - visit the website to find a Rebel Sport near you.
11. The Athlete's Foot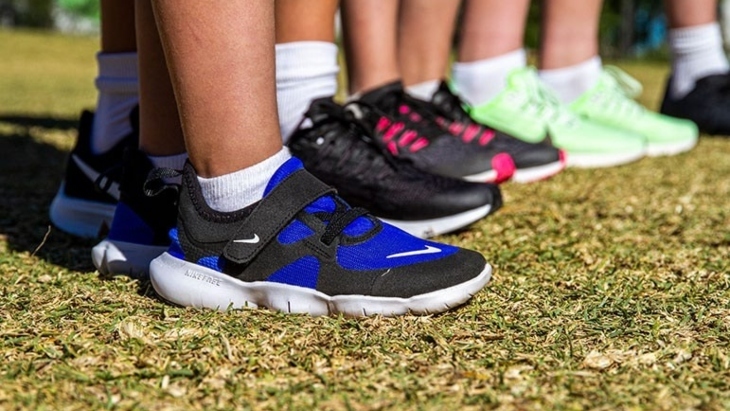 If 2023 means a new year, and new school shoes, then head into The Athlete's Foot and redeem your Back to School Vouchers for a shiny new pair of school shoes or sports shoes.
The Athlete's Foot is now accepting the vouchers on the condition that you spend them in-store so that their experts can ensure you get the exact right fit for the year ahead.
Location: Multiple across Sydney - visit the website to find an Athlete's Foot near you.
More Voucher Chat Here
Which NSW Vouchers Have Been Extended
Where to use Your Active Kids Vouchers
All The Savings on Offer From 70+ NSW Government Rebates And Vouchers

Have you signed up for our newsletter? Join ellaslist to get the best family and kid-friendly events, venues, classes and things to do NEAR YOU!