Where to Use Your Active Kids Vouchers in 2023-2024
Where to Use Your Active Kids Vouchers in 2023-2024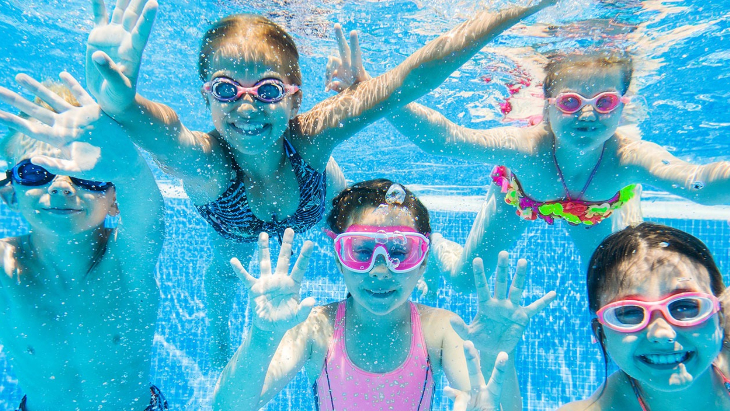 Parents, gather round! We're here to dish out the latest updates on your favourite Active Kids Voucher, an excellent initiative from the NSW Government that fosters an active lifestyle among our kids. So, what's in store for 2023-2024? Let's jump right in!
Where to Use Your Active Kids Vouchers in 2023-2024
First things first, those Active Kids Vouchers you've got? They're set to expire on 30 June 2023. Each $100 voucher provided by the NSW Government is a fabulous way to get your kids involved in a variety of sporting and recreational activities. From swimming and gymnastics to soccer and more, these vouchers cover a wide spectrum of registration, participation, and membership fees.
But remember, these vouchers won't be valid forever! With no indication of renewal for the Active Kids program beyond June 2023, it's a good idea to put these vouchers to use while you can.
The Future is Here: A New Voucher Scheme
Now, let's talk about what's next. The Minns Labor Government is stepping up to ensure that kids in NSW can continue exploring and enjoying sports and other active recreation. Come Term 1, 2024, a new means-tested voucher scheme will be introduced. The vouchers, valued at $50, will be issued twice a year - at the start of terms 1 and 3.
The best part? This new voucher scheme will cover a wide range of activities that the Active Kids program did. It's a win-win!
Applying for Your Active Kids Vouchers
Now, let's talk about the new scheme starting from Term 1, 2024. The NSW Government is collaborating with the Commonwealth Government to identify NSW families eligible for the Family Tax Benefit Part A. If you're one of these families, good news! Your school-aged children (almost 600,000 of the 1.35 million total in NSW) will be able to access the new Active and Creative Kids vouchers.
The vouchers, valued at $50, will be issued twice a year - at the start of terms 1 and 3. They'll cover a wide range of activities previously included in the Active Kids program, so you can rest assured your kids will have plenty of options to keep them active and entertained.
The estimated cost of this new Active and Creative Kids voucher program is around $28 million per year, a clear indication of the NSW Government's commitment to supporting families and promoting healthy, active lifestyles among our youngsters.
Where to use Your Active Kids Vouchers 2023-2024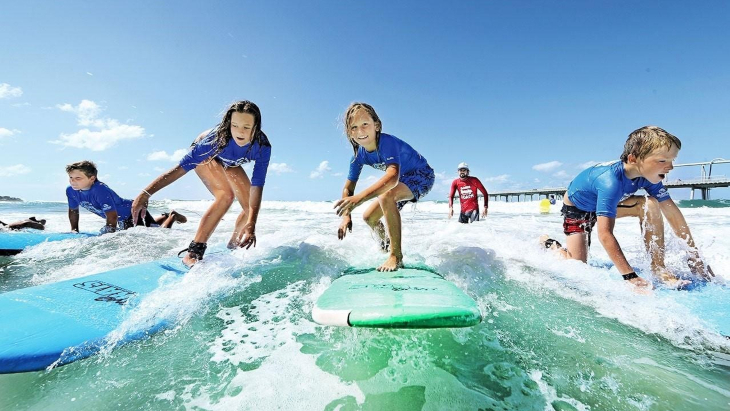 Whether it's surfing lessons in Sydney or any other sports activity, your Active Kids Vouchers offer a myriad of ways to keep your kids engaged, entertained, and healthy!
Stay tuned for more information on these changes and how to get the most out of your vouchers. And while you're at it, don't forget to check out where to use your Creative Kids Vouchers. Here's to keeping our kids active, creative, and happy!
RELATED:
Where to use Your Creative Kids Vouchers
NSW Active Kids Voucher Providers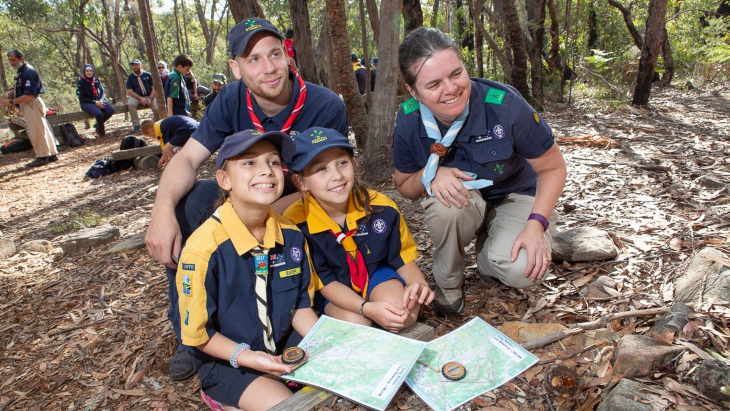 One common misconception about the Voucher is that it can only be used to cover the costs of team sports. We're thrilled to reveal that the vouchers can be applied to just about any recreational activity, just as long as the activity is run via a registered provider with the NSW Governments Active Kids program and that the activity runs for a minimum of eight weeks.
Sydney is full of active programs kids will love participating in throughout the year. From swimming, golf, cycling, and even indoor trampoline fun, there are loads of places where you can redeem your Voucher, and the kids can learn and love a new sport or activity for the year!
Here are our top picks for providers in 2023-2024:
BlueFit: Swimming, basketball, gymnastics, junior golf, dance, chess... you name it, and BlueFit provides it! With locations across Sydney, including Lane Cove, Hurstville, Mosman and more, you'll find a BlueFit kids' program to fit the bill.
Rippers Watersport Academy: Few locations are better for keeping active than stunning Sydney Harbour. Rippers Watersport Academy in Rose Bay is a proud Active Kids provider and offers windsurfing and sailing for kids aged 10 to 17.
YMCA: YMCA NSW are keen to get your kids out and about and active and are offering a range of activities for school-aged children, including swimming, gymnastics and soccer. YMCA have locations all across Sydney.
Scouts NSW: Have your little ones been begging to join Scouts? Well, now they can at a reduced price! Scouts NSW is a fantastic program for kids who love the outdoors and love adventure. From camping to fishing, hiking, canoeing and plenty more, joining Scouts NSW is one BIG adventure.
Surf Life Saving NSW: If your kids love swimming and love the beach, joining Surf Life Saving NSW and redeeming their vouchers will be one of the most exciting things they do this year. The Surf Life Saving Nippers program is renowned throughout Australia and is a fantastic way for kids to keep fit, meet friends, and gain confidence against the backdrop of a stunning Sydney beach.
PCYC NSW: Martial arts, soccer, gymnastics, gym & fitness, school holiday programs and more are on offer at one of the many PCYC locations across Sydney, and the best part? All of these programs can be used to redeem your Vouchers for 2023!
Let's Go Surfing: Use your Voucher to book your kids in for an eight-week surfing camp in Sydney. Let's Go Surfing has programs in Bondi Beach and Maroubra Beach during the school holidays and are suitable for beginners.
Sydney Archery: Have a budding archer in the family? Sydney Archery runs several archery programs throughout the year, so there's never been a better time to use your Voucher to reduce costs.
Hive Active: If your little one loves the gym and loves getting fit, Hive Active's CrossFit Kids and Teen Term programs are the perfect fitness find in 2023.
Golf NSW: Is 2023 their year to work on their golf swing? With over 360 golf clubs across NSW, Golf NSW has a golfing program to suit and is a proud Voucher provider.
Cycling NSW: Cycling NSW is a registered Active Kids provider and offers Junior Ride Memberships for all budding cyclists in Sydney!
Carlile Swimming: Offering small classes and an industry-leading approach, Carlile Swimming is a great place to use your Voucher at a range of Sydney locations!
Is your kid's favourite sport or activity not on the list? Use the NSW Government website search tool to find an Active Kids provider today.
More Active Inspiration
Top Indoor Climbing Centres in Sydney
10 Outdoor Activities for School Kids
Sydney's Best Snorkelling Spots for Kids
Have you signed up to our newsletter? Join ellaslist to get the best family and kid-friendly events, venues, classes and things to do NEAR YOU!