Baby-friendly Movie Sessions in Melbourne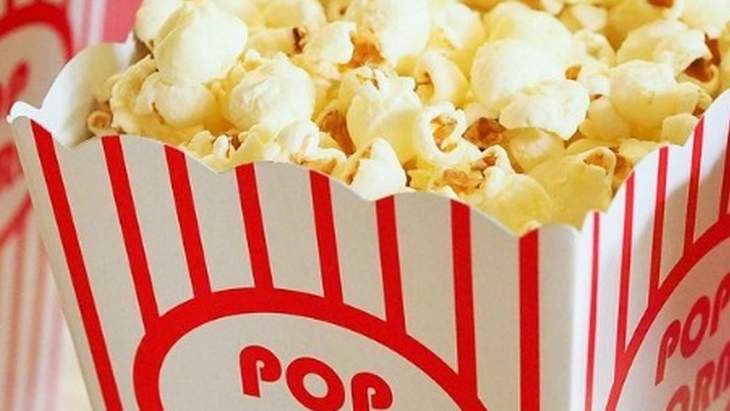 By: Katie Oliveira da Silveira, ellaslist
To many new parents, the thought of a trip to the movies tends to get hurled out the nearest window. Movies are dark, you can't make any noise, there are other people to consider – how can babies possibly enter the equation? Well, turns out they can. Baby-friendly sessions are held at many of Melbourne's major cinemas. So, pack the nappy bag, bring the pram and get ready to get cozy in front of a great flick for a few hours – with Bub! Here are some of Melbourne's best options for baby-friendly sessions.
1. Village Cinemas Baby-Friendly Sessions
Village Cinemas are located all over Melbourne, and many participate in baby-friendly sessions. These sessions are designed to help mum get out of the house and relax in front of a great film, without worrying about baby crying, fussing or even pooping! Everyone in these sessions is in the same boat; melt-downs are expected and welcome.
There is ample space in these sessions to park your pram or rocker, and the lights are dimmed to a pleasant level – so you'll actually be able to find baby's dummy!
Gold Class sessions are also available, at Doncaster and Southland only. Baby-friendly sessions don't run during school holidays.
Where: Check the Village Cinemas website to find the screen closest to you
When: First session of specified film on Wednesdays
Cost: $11 and babies are FREE
More info: see the website
2. Hoyts Prams at the
PIX
Aptly titled, Prams at the PIX is a weekly Wednesday session created just for parents and carers of babies and tots. Prams are welcome, exhausted mums are welcome – even burp cloths are welcome.
Again, lights are dimmed to a pleasant level, and the volume is set lower in these sessions. Who knows, maybe baby will even drift off for a few hours. (We said maybe!)
Session times change from week to week, so be sure to check the website before heading out.
Bear in mind that baby-friendly sessions do not run during school holidays.
Where: multiple locations around Melbourne (many with reclining seats). Check the website for your nearest cinema.
When: Wednesday
Cost: $11 and kids under five years are FREE
More info: see the website
3. Babes in Arms – Palace Cinemas
At 11am on Thursdays, Palace Cinemas offers mums and bubs the chance to ditch the TV and relax in front a MUCH bigger screen. The weekly sessions held at Palace Cinemas include all of the latest, greatest films.
Convenient access for prams is provided and there is a lift available on-site.
Where: Balwyn, Westgarth, Kino, Dendy Brighton and Cinema Como.
When: 11am Thursdays
Cost: $10, kids under three years FREE
More info: see the website
4. Spit the Dummy at Reading Cinemas
You've got to love the name of these weekly sessions. Designed to be a haven for parents who need to get out of the house and catch up with their on-screen favourites, Spit the Dummy sessions at Reading are all about comfort and convenience.
Dimmed lights for easy breastfeeding, hissy fits welcome, and free entry for up to two kids under the age of five – how good is that?
Where: Various locations around Melbourne. See the website for your nearest participating cinema.
Spit the Dummy sessions don't run during school holidays.
When: Wednesday mornings
Cost: $10, up to two kids under five years enter FREE
More info: see the website