6 of the Best Waterslides in Melbourne
Few things beat the thrill of speeding down a giant slide, anticipating the splash of cool water on a hot day, and Melbourne has some of the most amazing water slides for doing just that. From your local aquatic centre to giant aqua fun parks, if your'e chasing the need for waterslide speed, why not pay a visit to one of these super-fun spots over the summer period?
1. Funfields
With a total of three world-record-breaking slides at Funfields, there's no doubt it deserves to be in this roundup!
The Kraken Racer will have you flinging down at speeds of up to 60kph through dark, twisting tunnels before cresting a gigantic hump before flying down over the racing lanes. One of only 11 in the world (and the first of its kind in Australia), it won Best Ride in 2011 by the World Waterpark Association and the International Association of Amusement Parks and Attractions.
The Typhoon is the world's longest CannonBowl water slide at 137 metres, and can be a single or double-person tube ride. But it's not for the faint-hearted - the slide itself presents a 19m drop at one point, after closed flume sections and a cone-shaped piece that will have you spinning round and round before finally being sent through the corkscrew exit.
Last but not least is the park's newest slide: the Gravity Wave. It's the world's biggest, longest AND tallest Proslide wave, featuring periods of weightlessness, zero g-forces and lightyears of hangtime along the 186m ride. Of course, you're launched from a 26.8m high launchpad!
What you need to know: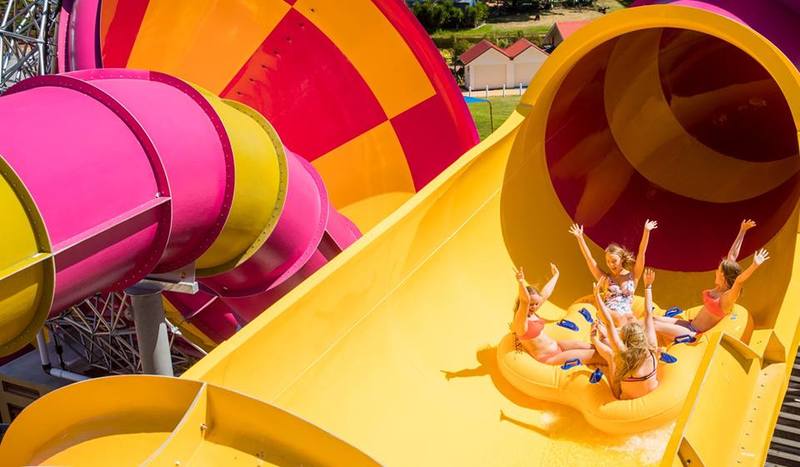 2. Adventure Park
Victoria's biggest water park in Geelong will hook you up with the recently-opened 205m Tornado, full of twists, turns, funnels and periods of zero-gravity weightlessness for groups of 4 riders.
What you need to know: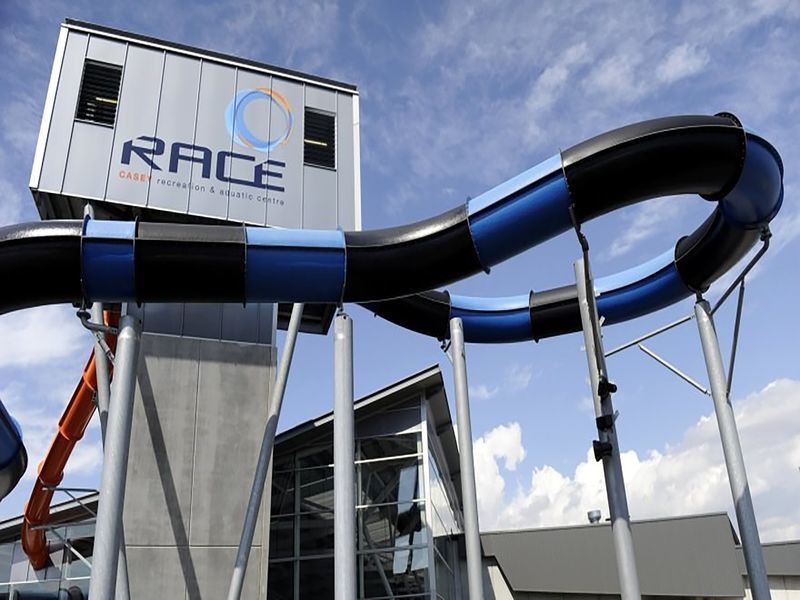 3. Casey Recreation and Aquatic Centre
Two waterslides await here (the Raft Ride and the Space Bowl), in addition to an interactive splash park, toddler wading pool, and general pools for laps or swimming. Everything is indoors too, which is perfect for cooler summer days or when the sun is beating down.
What you need to know: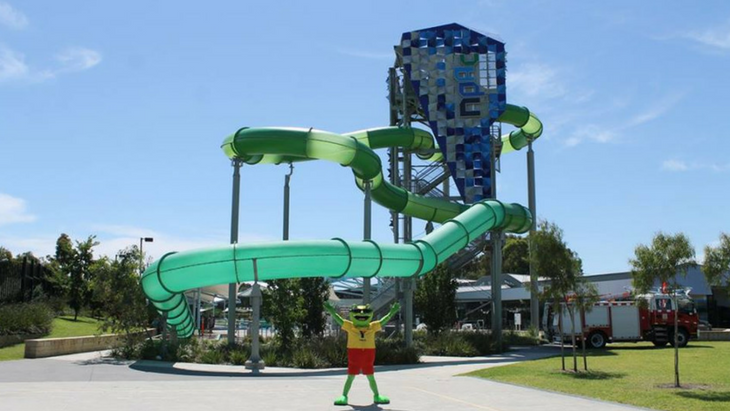 4. Noble Park Aquatic Centre
Super-great, no-frills waterslide is yours at the Noble Park Aquatic Centre, and cheap too! Kids have to be over age 5 and more than 120cm tall to ride.
What you need to know: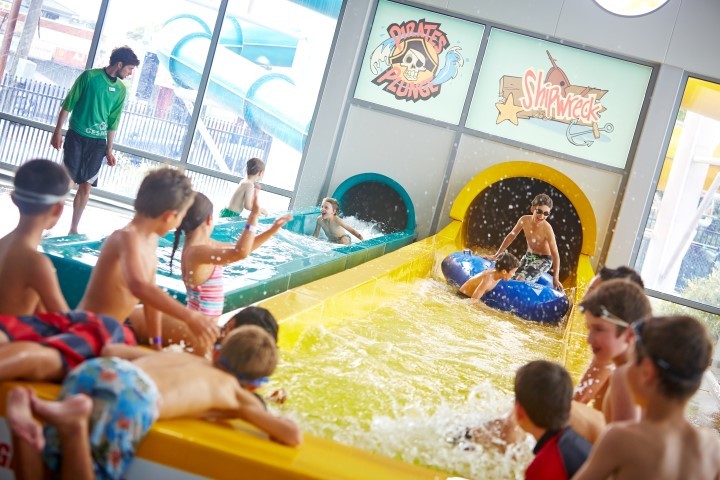 5. Glen Eira Sports and Aquatic Centre
Check out both the Ship Wreck (two-person raft) and the Pirates Plunge (traditional body slide) for a whole lot of fun this summer.
Kids do have to be at least 110cm, and kids aged under 5 can ride tandem with an older rider. Kids under 10 riding solo need to be supervised by a guardian from the bottom of the slide.
What you need to know: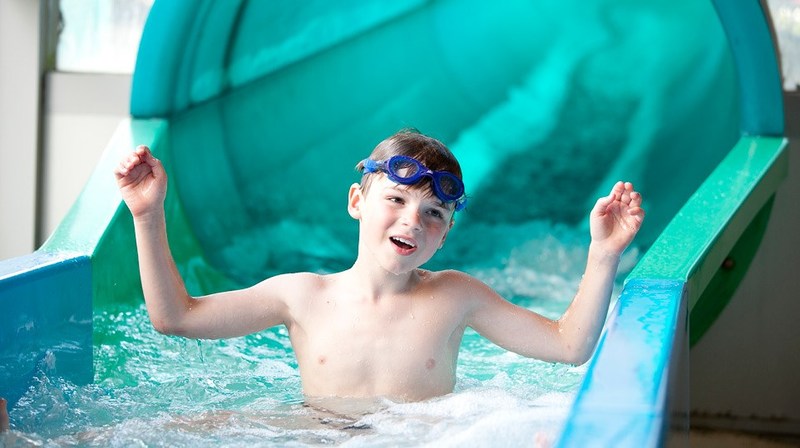 6. Knox Leisureworks
Chill out at the 80m waterslide in Knox Leisureworks, which operates all year round.
Fully indoors, the riders slide on tubes for a fast-action thrill ride finishing in the flume with a big splash.
Minimum age: 5 years.
What you need to know:
Main image credit: Funfields Theme Park