6 Of The Best Indoor Playgrounds In Shopping Malls In Brisbane
Mums & Bubs
Toddlers
Preschoolers
Kids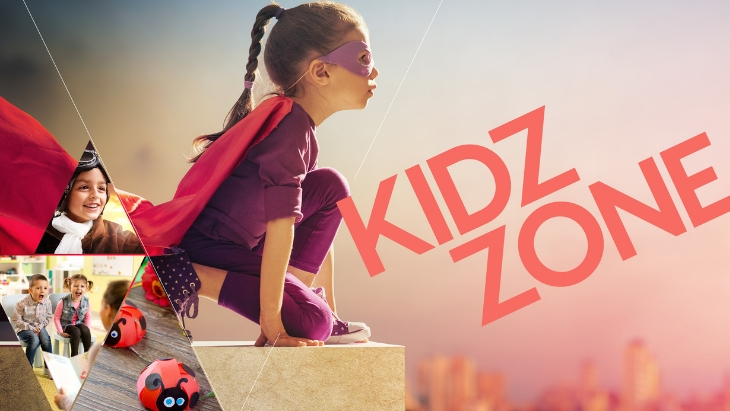 Every parent knows heading to a shopping mall with kids can be – ah – taxing. It's busy, there's loads of noise and movement, and whatever you've headed there for is most likely not all that kid-friendly.
And yet, we still want to go shopping, am I right? The best way to make this as painless as possible for all involved is to break up the shopping trip with a bit of pay time. And bonus if you can combine that with a coffee for yourself.
Here are our six favourite playgrounds in shopping malls around Brisbane:
Westfield Chermside
Westfield Chermside is a parents' dream: it's absolutely set up with parents in mind, with pram parking, childcare and lots to see and do with kids. Not least of these are the kids' activity areas. All children are welcome and entry is free, but you'll need to supervise your own little angels. The Level 2 outdoor dining precinct play area has slides, climbing equipment and other fun stuff, and the Parkland Pavillion food court play area on level 1, just outside the northern end food court (near Woolies), has interactive musical equipment and a grassed area to burn off some energy.
Website: Westfield Chermside
Where: Corner Gympie and Hamilton roads, Chermside
When: Monday, Tuesday, Wednesday, Friday 9am to 5:30pm, Thursday 9am to 9pm, Saturday 9am to 5pm, Sunday 10am to 5pm
Cost: Free
Westfield Northlakes
Another Westfield gem, Northlakes has all the usual great parenting stuff: parents rooms, parking, pram hire and kiddy carts. And it also has two great playgrounds – one indoor and one outdoor.
The indoor playground is great for little kids from crawling up to the age of about six, and is located just outside Big W. The 'under the sea'-themed outdoor playground suits kids up to the age of about 10, and has loads of stuff for the bigger kids to climb. Bonus, it's next to the food court, so grab a coffee and settle in.
Website: Westfield North Lakes
Where: Corner Anzac Avenue and North Lakes Drive, North Lakes
When: Monday, Tuesday, Wednesday, Friday 9am to 5:30pm, Thursday 9am to 9pm, Saturday 9am to 5pm, Sunday 10am to 5pm
Price: Free
Westfield Garden City
Garden City has been around since we were kids, and it has grown to be literally the size of a small city. Trying to get around the whole place without assistance with the children would be a fool's errand, but luckily, Garden City is onto it. Along with all the regular Westfield parenting luxuries, Garden City also has a couple of great play areas to break up your shop and keep the kids smiling.
The Jungle Play Area and Activity Zone is located on level 2 near Harvey Norman, and includes interactive screens and a play area. The Little Kids Play Area is also on level 2, right next to Target. It's great for smaller children, with plenty of soft toys and equipment to play with.
Website: Westfield Garden City
Where: Corner of Logan and Kessels Road, Upper Mount Gravatt
When: Monday, Tuesday, Wednesday, Friday 9am to 5:30pm, Thursday 9am to 9pm, Saturday 9am to 5pm, Sunday 10am to 5pm
Price: Free
little ones be entertained in our kids' activity area. All children are welcome and entry is free, however, children must be supervised at all times.
Westfield Carindale
Seeing the Westfield theme yet? Okay, this is the last one for now, we promise. But it's just that Westfield really know how to look after parents. Carindale is no exception, and it was even voted as having Brisbane's best parents' rooms a while back. Everything here is nice, and with carpet along most of the complex, kids seem to echo less, which is pleasing to the ear.
As with the other Westfields, Carindale has kiddy carts, prams, parking and all that. And it also has a great playground in the Glasshouse dining precinct. All children are welcome but you need to supervise at all times (just your own kids, not everybody's!). The playground features an artificial grass mound with climbing stones, embedded tunnel, slide and interactive illuminated stepping stones.
Also check out The Studio at Carindale, where parents can go for classes, workshops and story time (costs may apply to some activities, check with the centre).
Website: Westfield Carindale
Where: 1151 Creek Road, Carindale
When: Monday, Tuesday, Wednesday, Friday 9am to 5:30pm, Thursday 9am to 9pm, Saturday 9am to 5pm, Sunday 10am to 5pm
Price: Free
Ikea
Ikea describes itself as the 'store for children who don't like to shop' – and we are sold on that alone. There are little play areas scattered about the store to keep your kids amused while you're trying to concentrate on which wardrobe handles you really need, plus there's the Småland supervised play area near the entrance, so you can actually drop and shop, which is a dream come true. We're also yet to meet a child that isn't crazy for the meatballs in the café as well.
Website: Ikea
Where: 3539-3565 Pacific Highway, Slacks Creek
When: Monday – Wednesday 9am to 7pm, Thursday – Friday 9am to 9pm, Saturday – Sunday 9am to 6pm
Price: Free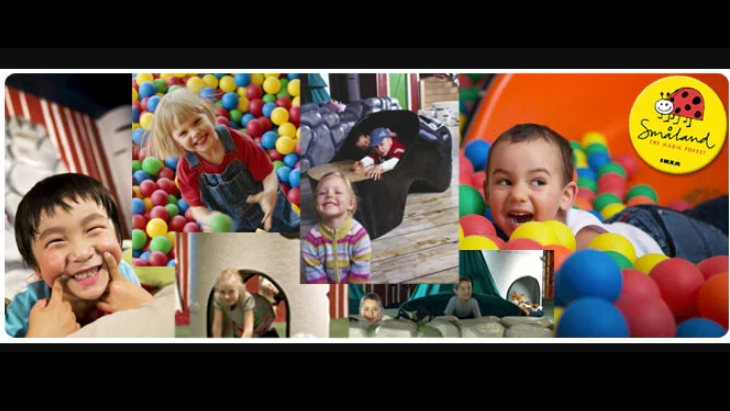 Australia Fair
Okay, this one isn't strictly in Brisbane, we know, but there have been times when we've piled the kids into the car and driven the hour it takes to get to Australia Fair. It's that good.
Shop at Australia Fair and you'll find the Little Kidz Zone at The Lounge, level 1, opposite Best and Less, with arts and crafts, story time and all sorts of fun for kids. Add to this the fact that you can walk across the road from Australia Fair and be at Broadwater Parklands, one of the most epic children's playgrounds around, and this is definitely worth the drive.
Website: Australia Fair
Where: 42 Marine Parade, Southport
When: 10am every second Wednesday
Price: Free
Looking for more places to go with the kids? Check out Brisbane's:
Have you signed up to our newsletter? Join ellaslist to get the best family and kid-friendly events, venues, classes and things to do NEAR YOU!
Image credit: Australia Fair Website