Chatswood Culture Bites 2022
Thu Mar 17 - Sun Oct 30 2022
All Ages
FREE ENTRY - Tickets Shows available online.
Welcome to Culture Bites
We are delighted to launch a new program of Arts and Culture for Chatswood – the cultural heart of the North Shore! Included in the program is a number of shows for the whole family, from Disney's Fantasia to Erths prehistoric beasts and physical theatre with FoRt.
Chatswood Live at Night
A lively, ever-changing program of performers featuring jazz, pop classics, percussive beats, chamber music will entertain you on the lawn at The Concourse as the sun sets.
Where: Outdoor at The Concourse, 409 Victoria Ave, Chatswood
When: 18 March - 30 April 2022
Cost: FREE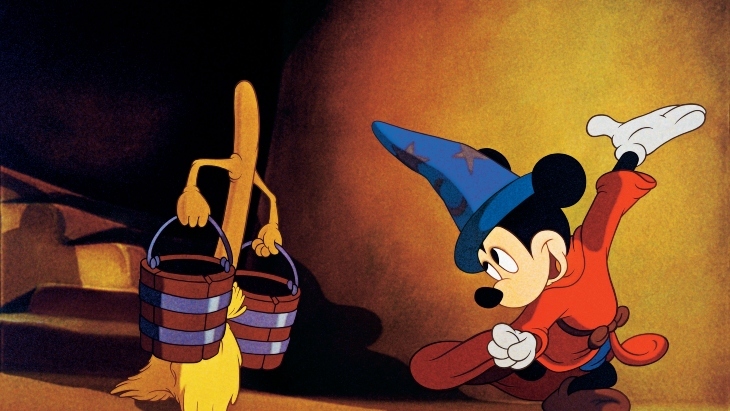 Disney Fantasia
The Willoughby Symphony Orchestra presents highlights from two of Disney's most extraordinary and ground-breaking animated features, "Fantasia" and its sequel, "Fantasia 2000" in concert live to film.
Conducted by George Ellis, scenes from each of the two iconic films will be projected in high definition on a large screen above the orchestra as they perform classical selections by Beethoven, Debussy, Elgar, among others.
Released to great acclaim in 1940, Walt Disney's "Fantasia" was his boldest experiment at the time and culminated in the creative visionary's desire to blend animated imagery with classical music.
The original film score was conducted by Leopold Stokowski with the Philadelphia Orchestra, recorded in stereophonic sound, which was still an experimental medium at the time. What had begun as a vehicle to develop Mickey Mouse's career with an animation short titled "The Sorcerer's Apprentice" went on to become a genuine cinema classic.
This rare and wonderful experience of the Willoughby Symphony Orchestra performing live-to-picture is a revelation for both long-time fans of "Fantasia" and those seeing Disney's brilliant animations for the very first time.
Approximately 120 mins (with interval).
Recommended for all ages.
Where: The Concourse Concert Hall, 409 Victoria Ave, Chatswood
When: Saturday, 22 October 2022, 2pm - 4pm and Saturday, 22 October 2022, 7pm - 9pm
Cost: $45-99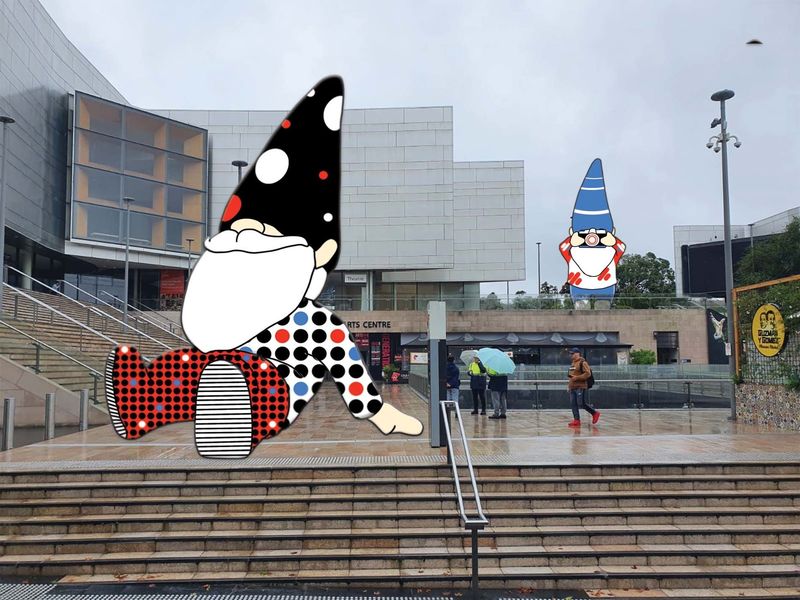 Roaming Gnomes
'Roaming gnoming' is a popular activity when people take a gnome on a trip and photograph it in front of different landmarks. It inspires international travel and is the inspiration for Roaming Gnomes - 12 larger-than-life artworks across the Chatswood CBD. Come face to face with supersized gnomes celebrating the community's sense of discovery and adventure, start dreaming about our next getaway and don't forget to take a photo with your new companion!
Artist Amigo & Amigo
Where: Chatswood CBD, Victoria Ave Chatswood, Chatswood
When: 6 - 29 May 2022
Cost: FREE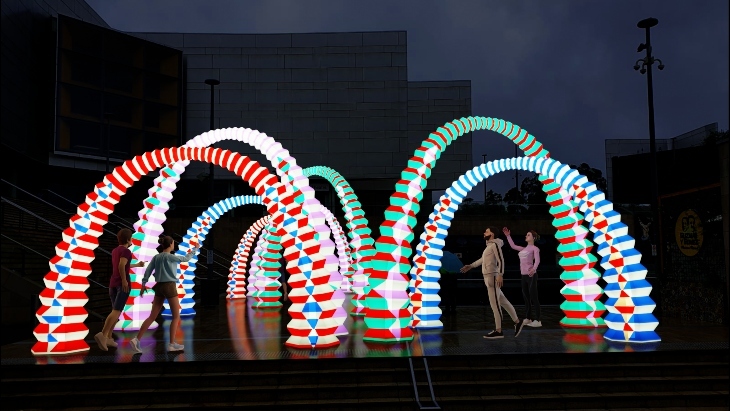 Rainbow Accordion
Be immersed in the spectacular colours and sounds of the interactive Rainbow Accordion on The Concourse Lower Podium. Walk through the illuminated archways and jump, hop and skip on special pads to create a dazzling archway made up of waves of light.
Artist Amigo & Amigo
Where: The Concourse Lower Podium, 409 Victoria Avenue, Chatswood, Chatswood
When: 30 June - 24 July 2022
Cost: FREE
Willoughby Symphony in the Park
Bring your picnic rug and folding chairs and settle in for a captivating afternoon of music. Be transported by the greatest classical music of all time including Nessun Dorma (Puccini) Music of the Night (Phantom of the Opera), Musetta's Waltz from La Boheme, O mio babbino caro (Puccini) and duets including Tonight from West Side Story.
Special guests, soprano Julie Lea Goodwin, tenor Mark Vincent and Guy Noble as conductor, bring their star power to this memorable concert.
Kick back with a cool drink courtesy of the pop up bar by Finders Distillery, the North Shore's newest craft distillery creating unique handcrafted spirits
Where: Willoughby Park, McClelland St and Warrane Rd, Willoughby
When: 10 July 2022
Cost: FREE
FoRT
A magical physical circus adventure for young people and their families. From the multi-award winning circus and physical theatre makers Asking For Trouble comes this exciting new show just for young people and their families.
Dive into a magical world of play and creation, where everyday objects become a universe of fun and adventure. Two strange heroes are hunting for whispers of possibility when they discover a pile of seemingly ordinary objects like sheets, broomsticks and cushions.
In a series of vignettes a couch, table, cushions, sheets and broomsticks transform into rockets, trampolines, cliffs and tents... places to imagine and explore. Images appear and disappear.
FoRT is full of ridiculous clowning, spectacular acrobatics and poetic visual imagery that celebrates the kind of creative genius that has been known to turn lounge rooms into volcanoes and cardboard boxes into racing cars.
If you've ever made a fort from a sofa, or helped your little one create their own, this is an inspiring and delightful new theatrical experience the whole family will enjoy.
Approximately 55 mins (No interval)
Recommended for ages 3 to 10+
Where: Zenith Theatre, McIntosh St and Railway St, Chatswood
When: Tuesday 12 July 2022, 10am and 12pm
Cost: $25 - $90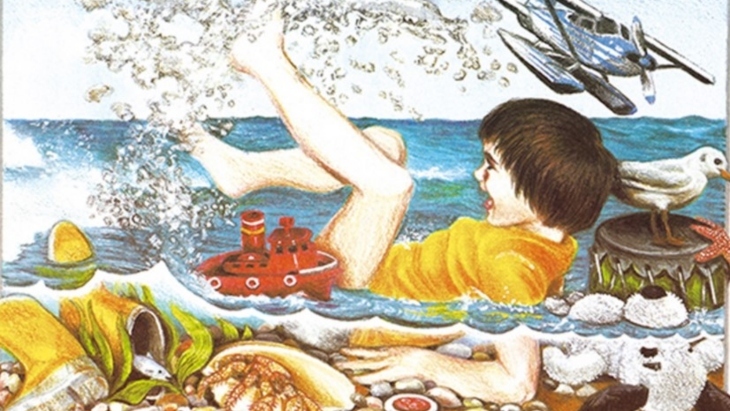 There's a Sea in My Bedroom
An Australian Chamber Orchestra production
Based on the picture book by Margaret Wild and Jane Tanner. Adapted by Tim McGarry. Original music by Paul Stanhope.
David is frightened of the sea. He does not like it at all, not one bit.
But one day he finds a conch shell at the beach and takes it home – and he hears the sea trapped inside.
'Come out, sea, come out,' he says softly. 'I won't hurt you.'
Based on the beloved children's book by award-winning author Margaret Wild, There's a Sea in My Bedroom is an immersive and theatrical introduction to live classical music, capturing the magic of a child's fantasy world.
Returning to the stage following a sell-out Sydney Opera House premiere season in 2019, this exquisite performance weaves together captivating storytelling with a specially commissioned score from Australian composer Paul Stanhope, performed live by a string quintet of ACO musicians.
Chatswood Culture Bites and the Australian Chamber Orchestra are proud to present this beautifully reimagined story that promises to bring moments of joy, sadness, fear, magic, and laughter.
28 minutes + post-show interaction of 15 minutes. Recommended for age groups 2-8 years | K-2 Schools.
Where: The Concourse Civic Pavilion, 409 Victoria Ave, Chatswood
When: Tuesday 26 July 2022, 10am and 11.30am - Wednesday 27 July 2022, 10am and 11.30
Cost: $29 - $104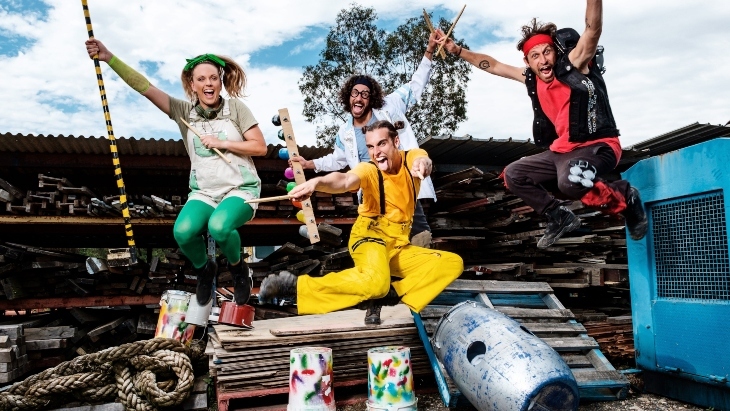 The Box Show
You'll never look at a cardboard box the same way!
Get ready for the most sustainable fun you've ever had. In the hands of Junkyard Beats, ordinary household items are transformed into extraordinary musical instruments and unwanted junk comes alive in exciting and surprising ways.
The Box Show excites the imagination of children and adults alike. We follow four characters during their daily activities in a world made of cardboard boxes and junk. The contents of an abandoned kitchen and wheelie bins become the greatest drum set in the world; plastic bags are an amazing musical instrument, and the human body becomes a unique sound machine.
Tag along for a day in the life of a bunch of musical misfits as they reinvigorate the junk that the world has forgotten. Learn about sustainability with this high energy, imaginative music-in-education performance combining drumming, dance, theatre and comedy. With a language of gibberish and rhythm, this show is accessible to any age and nationality.
Where: The Concourse, Civic Pavilion, 409 Victoria Ave, Chatswood
When: Friday 7 October 2022, 6pm - Saturday 8 October 2022, 10am and 6pm
Cost: $29 - $104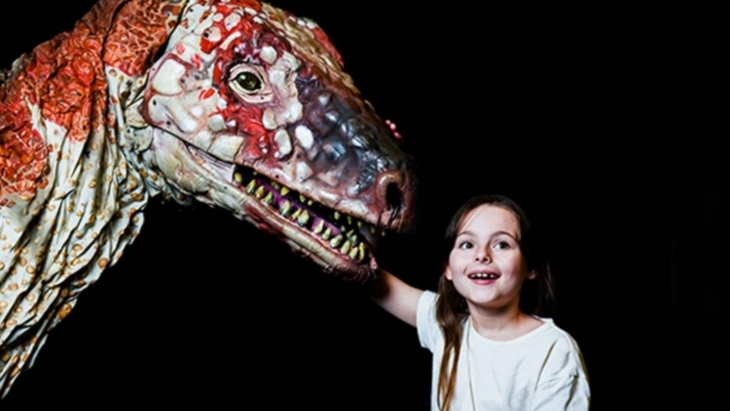 Erth's Prehistoric World
Bringing ancient creatures from land and sea together in one show, Erth's Prehistoric World is the perfect combination of theatrical magic and charm. It takes the audience to the bottom of the ocean to discover ancient bio-luminescent creatures and incredible marine reptiles, and then back to dry land to witness some of the most amazing dinosaurs to have ever walked this Earth... Dinosaurs are a gateway to learning, inspiring young minds to consider an array of subjects from science to literature, geology to bio engineering, and natural history to mathematics. Dinosaurs have become a curious link between child and parent, grandparent, guardian and educator. The learning opportunities are immense. Experience the creatures of your imagination coming to life on stage in this enthralling new show!
Approximately 55mins (no interval)
Recommended for ages 5+
Content Warnings: Fog/smoke effects, loud noise and dinosaurs
Where: The Concourse, Civic Pavilion, 409 Victoria Ave, Chatswood
When: Wednesday 19 October 2022, 6pm - Thursday 20 October 2022, 10am and 6pm
Cost: $29 - $10
To book and for more information, visit Chatswool Culture Bites 2022.
Tell them ellaslist sent you!