Mandarin Mandarin Bilingual Centre - Kids Chinese Lessons
Mandarin Mandarin Bilingual Centre - Kids Chinese Lessons
With Chinese quickly becoming one of the most valuable languages in the world to speak and understand, teaching kids to learn it is incredibly valuable. Mandarin Mandarin Bilingual Centres in Waterloo and North Willoughby have a specially designed program that incorporates play and flexible classes that makes learning Chinese easy and fun! If you're unsure enroll your child in one FREE class.
The Program Director, Jo, will be teaching your little one. Jo has studied pre-school education for more than 7 years in China and Australia and has more than 8 years teaching experience working with children. She is the only teacher to have ever won the Best Teacher Award in her first year of teaching, proving her extraordinary capabilities.

The reason why Mandarin mandarin bilingual centre is not as cheap as other Chinese learning centres is because they keep the classes small. They never enrol more than 6 children per class and they adopt their teaching methods to fit each child in the class which is only possible in a small class. They also make the children use the language to think rather than translate. By keeping the classes small and using these techniques, they show great outcomes.

Program
The program is specially designed to meet the second language acquisition needs of both preschoolers and primary school Mandarin learners. There are two types of classes with groups of six kids to meet the differing needs of children in the most effective way. The program is constantly re-evaluated and improved based on new research as well as the different needs of children.

Class Structure
3 hour class for preschoolers: this is a half day of Chinese preschool where all activities are game based. The classroom is divided into different zones to meet different learning outcomes
75 minutes class for preschoolers (2-3 & 3-5 years): this class program makes learning like playing a game, helping the Chinese language become their "own language."
75 minutes class for primary school (5-12 years old): this class uses Beijing Language and Culture University published text books to support the Centre's unique PinYin games. The creation of situational contexts from real life is incorporated to help learners use a new language in a very practical and familiar way.
For a better learning outcome, Jo offers small classes with only 6 children per class.

Fees
First Class FREE: visit the Centre anytime during the school term and your kids can have their first class for FREE with no obligation. Bookings essential.
75 mins classes: $39.5 per child per class. For a 10 week school term, the fee is $395.
3 hour classes: $62 per child per class. For a 10 week school term, the fee is $620.
School Holiday workshops:
Two and half hour class: $59 per (min 2 classes per enrollment).
They offer a make-up class for any missed classes and a variety of class times to choose from. School term students will be able to download all flashcards and other digital materials, including audio tracks.

Locations
Waterloo Mandarin Mandarin Bilingual Centre
Level 1, Shop 3/ 5 Potter St, Waterloo. NSW 2017

North Willoughby Mandarin Mandarin Bilingual Centre
12 Clanwilliam St, North Willoughby. NSW 2068

Testimonials
"My two year old daughter could not speak any Mandarin, but after only five lessons she is already singing songs and saying words in Mandarin." – Kataya's Mum
"My 3.5 years old loves coming to Mandarin lessons and has learnt a lot in a very short time. We always look forward to class. The lessons are very well organized and the teacher is very enthusiastic and great with kids." – Rawley's Mum
"Both our girls love coming to the Chinese lessons. They learn through a variety of methods including singing, dancing, role play and arts and craft which keep them interested and engaged. Jo is a great teacher who teaches with patience and enthusiasm." – Emma and Mia's Mum
So, join a playgroup near Sydney city in Waterloo and hear your child singing Mandarin songs in just a few lessons. Imagine how exciting it will be to hear your little one talking, singing, even writing in Mandarin!
For more information about Mandarin Mandarin visit their website here, call Jo on 0400 285 082 for a FREE trial class. You can also see their latest development on their Facebook here.


Tell them ellaslist sent you!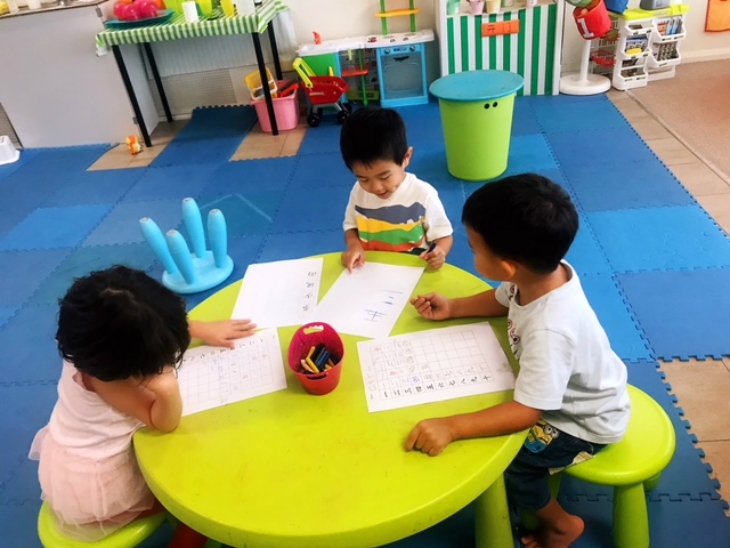 Reviews
This is the best language class ever, my 4 years old just loving it so much. Very small class and professional teacher. It is just amazing to see my little girl speak Mandarin outside the class. Recommend.