ellaslist Reviews: Bear Grylls Survival Academy at NRMA Holiday Parks - Let The Kids Go Wild!
ellaslist Reviews: Bear Grylls Survival Academy at NRMA Holiday Parks - Let The Kids Go Wild!
Kids
Teens
Family
All Ages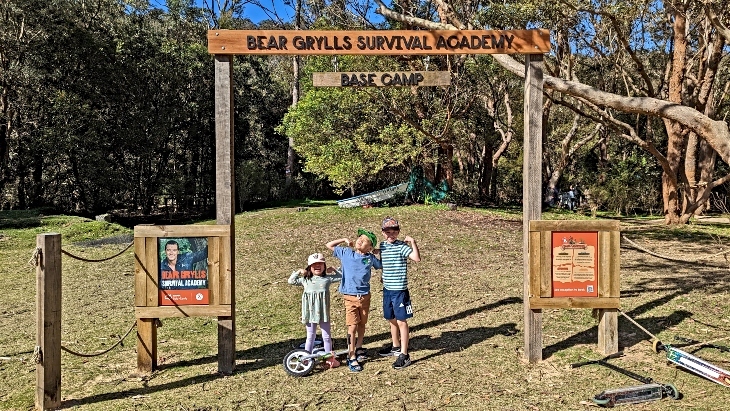 I have a small confession: I don't camp. I love to travel and take the kids on new adventures, but I don't camp. If you were to ask why, I'd mutter something about too much dirt or the fear of shared bathroom facilities, but the truth is... I just don't know how! How do you set up a tent? How do you keep all the bugs out? Is it safe?
The list of questions goes on, but lately, I've been questioning if I'm setting my city-slicker kids up to fail in the great outdoors. My son knows if you have flint and steel you can make a fire in Minecraft, but I started to wonder if he also knows you can do that in real life!
So it was time to roll up my sleeves, put the excuses in a box and learn some bush survival skills with the kids.
Ocean Beach Holiday Resort - My Kind Of Camping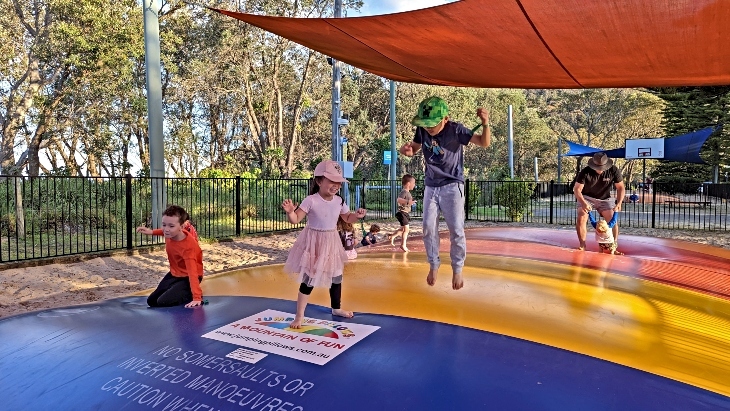 OK, I wasn't quite ready to pitch a tent and go full Bear Grylls the first time round, so we booked a cabin at the NRMA Ocean Beach Holiday Resort in Umina Beach, located on the NSW Central Coast about 90 minute drive from Sydney.
Whether you're a seasoned camper or taking the family to a campsite for the first time, NRMA Ocean Beach does not disappoint! As soon as we drove through the reception gate, the kids were already bouncing out of their seats at the sight of the giant jumping pillows and grabbing their buckets to run down the short path to the beach.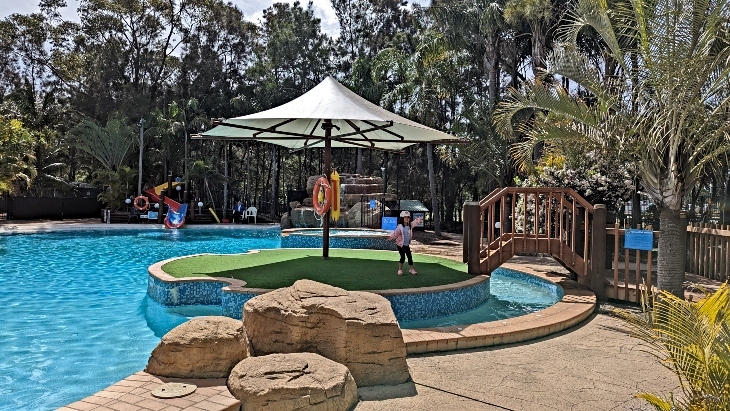 By the end of the first day, we had fed Rainbow Lorikeets on the front porch of our cabin, explored the adventure playground, ran through the waterpark, jumped in the pool, cycled our buggies through the camping and caravan sites and cooked up a delicious BBQ dinner under the stars. Little did the kids know, the real adventure hadn't even started yet and they were about to get "SHIPWRECKED" at the Bear Grylls Survival Academy!
Kids Vs Wild At Bear Grylls Survival Academy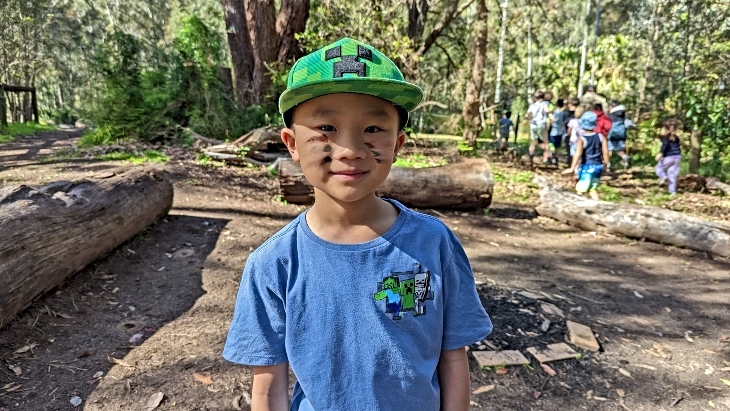 SHIPWRECKED is a fun survival program for kids, exclusively available at selected NRMA Parks and Resorts across the east coast. The program includes four 60-minute missions designed by Bear Grylls himself, and each mission aims to teach kids important survival skills and how to think like a true survivor.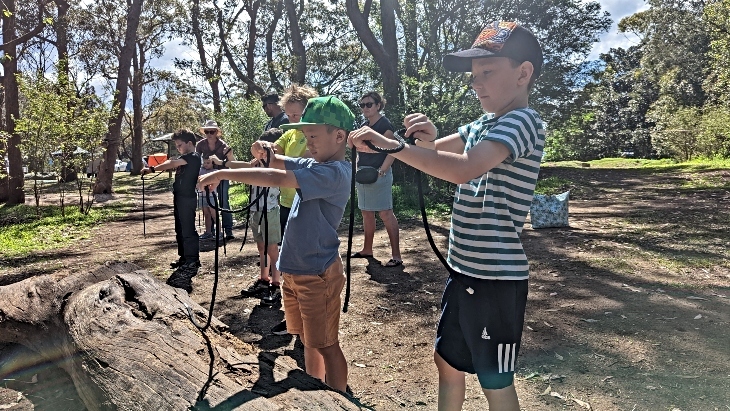 As soon as we told the kids they were going to the Bear Grylls Survival Academy, they were on the fence about whether to think it was going to be "so cool" or "so crazy". They know who Bear Grylls is. He is that "so cool, but so crazy" guy on that interactive Netflix show, You Vs Wild, who swings from vines and actually eats poo (which they choose him to do obviously)! Would they have to do that? Because that would be crazy. But would Bear Grylls be there? Because that would be so cool!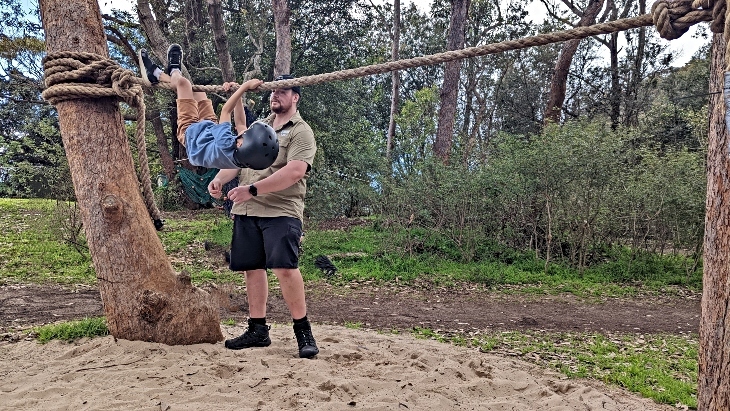 The latter is the first question our kids asked as soon as we got to Base Camp, which is conveniently located on-site at the NRMA Ocean Beach Resort. Unfortunately, the answer is no, Bear isn't personally there to run the program, however, they are supervised by a wonderful team of NRMA Park Survival Experts.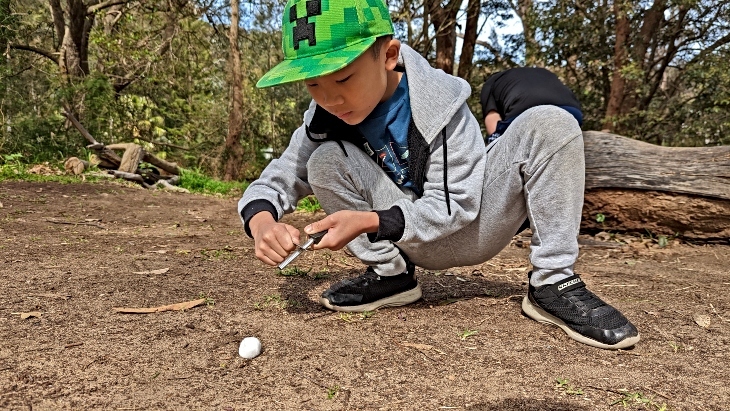 The four missions each focus on a key survival theme - Protect, Rescue, Water and Food. The kids learnt first-hand how to build a basic shelter and blend into their surroundings to protect themselves; tie safety knots and commando crawl across a rope to survive in a rescue situation; as well as navigate rugged terrains and use plants to find their way.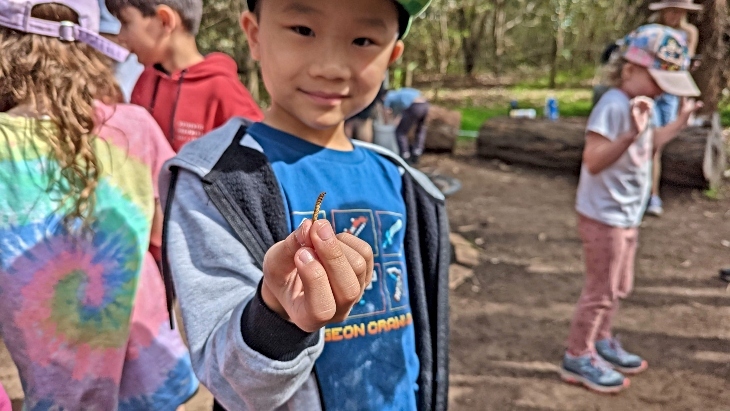 They also learnt the right technique to throw a spear and light a campfire with flint and steel to be able to capture and cook their own food in the wild. They made damper and considered trying some wriggly protein for their first bush tucker meal, but unfortunately, I couldn't click a remote to get the kids to eat a worm this time!
Happy Campers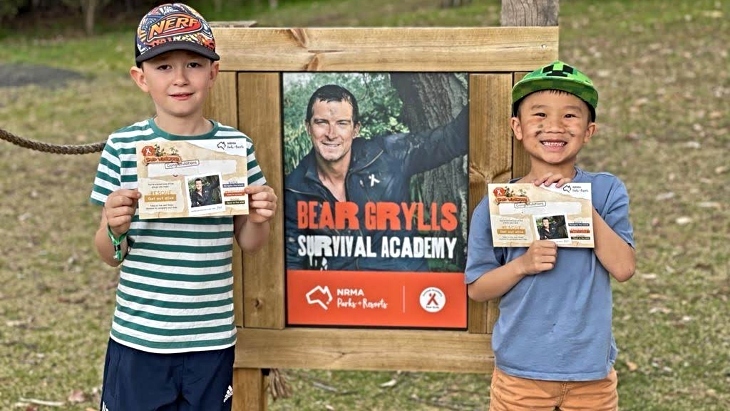 At the end of each mission, the kids received a completion certificate that also doubled as a piece of a map to help them get safely home after being shipwrecked.
And at the end of our stay at the NRMA Ocean Beach Resort, we didn't want to go home! Not only did we learn some great survival tips, but we can now say "we do camp" and maybe, just maybe, we'll go a bit more Bear Grylls next time!
"Survival can be summed up in three words - Never Give Up.
That's the heart of it really. Just keep trying."
- Bear Grylls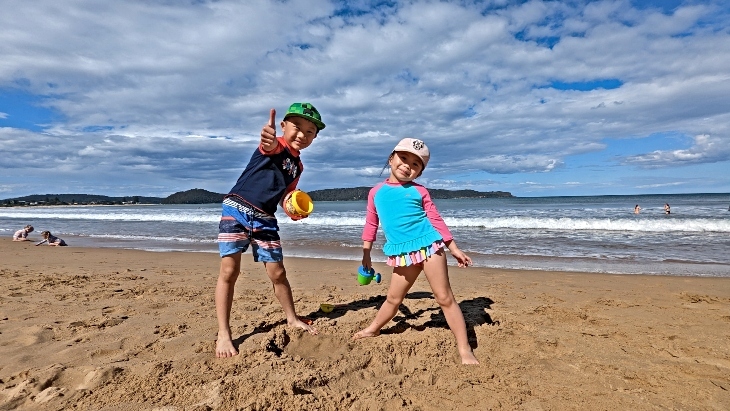 More Details About Bear Grylls Survival Academy
Currently available on-site at five NRMA Parks & Resorts across the east coast
Missions are run over weekends and every day during school holidays
Each mission costs $15 per child staying as a guest at the NRMA Park
Each mission is standalone, so you don't need to sign up for all of them
Suitable for children aged 6 to 17 years old
Parents of children aged 7 and under need to stay for each mission
All other parents are welcome to stay and learn some survival skills too!

Book your family getaway now at NRMA Parks & Resorts.
More Family Holiday Inspo
The Best Family Resorts in Fiji
ellaslist Reviews: An Action-Packed Gold Coast Getaway
Resorts With Kids' Clubs in Australia
Have you signed up for our newsletter? Join ellaslist to get the best family and kid-friendly events, venues, classes and things to do NEAR YOU!