You Can Now Get Frozen Meals Delivered From Top Sydney Restaurants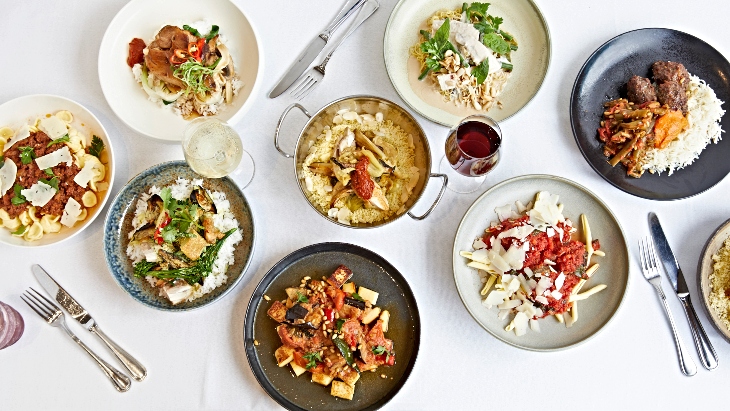 Lockdown is full of challenges but while we're forced to stay home and limit our contact with the outside world there are some small mercies. The online pivot means we can get just about everything we need at the click of a mouse and shamelessly have all our cravings satisfied while barely lifting a finger! So, we can now bring the outside world to us, and enjoy the simple pleasures of creating fun, family experiences, eating amazing food and adopting the everyday hacks that make a parent's life a little easier. Getting frozen meals delivered from top Sydney restaurants hits the spot!
Deluxe Dinners Delivered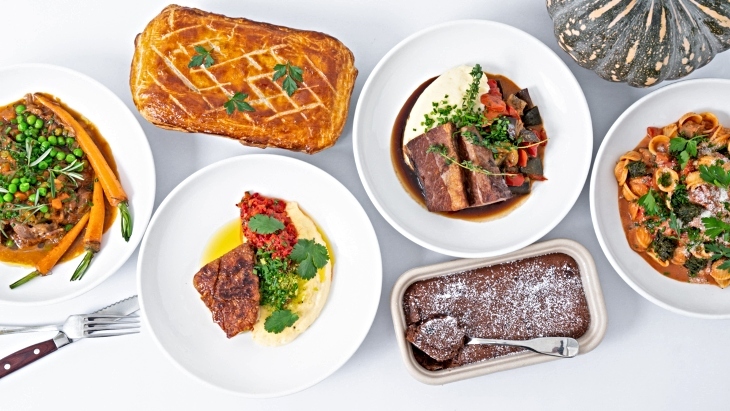 While grocery and fast food deliveries have been the norm, we love finding fresh, exciting ways to delight our palettes that doesn't create extra work for parents - and a new meal delivery service has got it in the bag! The cuisine connoisseurs at ChefPrep have taken at-home dining to the next level. They bring ready-made dinners to your door from some of Sydney's finest eateries, supporting the hospitality industry that has been heavily impacted by the pandemic while indulging you with mouth-watering restaurant-quality meals that are super simple to prepare.
The ChefPrep online marketplace includes a weekly curated menu of gourmet fare from premium, award-winning restaurants, so you can recreate the fine dining experience you're missing at home. They deliver on Monday and Thursdays and the affordable selection comes frozen, ready for heating and plating! Meals are specially designed to last in the freezer for up to 6 months without compromising on taste and quality, reducing food wastage and ensures you always have yummy, stress-free family dinners on hand.
Variety Is The Spice Of Life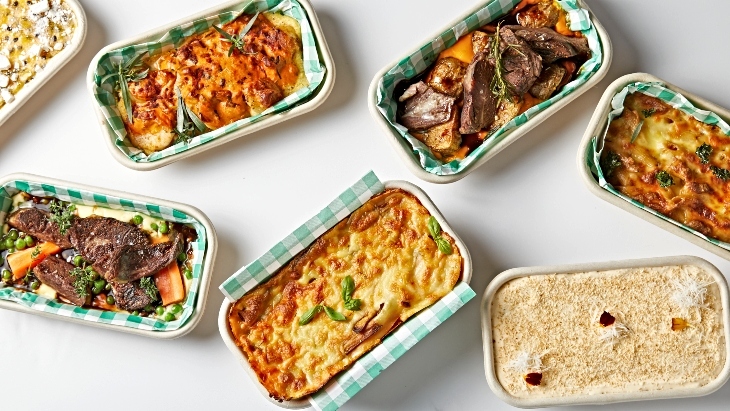 ChefPrep also brings a unique key feature to the meal delivery market - you can order from multiple restaurant partners within one order. From the sublime Huxtons at Bronte (a personal favourite!) to Newtown's divine Delhi 'O' Delhi, you can pack a smorgasbord of fabulous flavours into one order, satisfying even the fussiest taste buds and even trying new far-flung places you haven't been able to try before.
From family-friendly feasts like Wagyu Beef Lasagna from Olio Kensington Street, Meatballs from Huxton's and Maybe Frank's Margherita Pizza to exotic offerings like the Chilli Prawn Linguine from Bondi Hardware, the Moroccan Chicken Tagine from STIX and the Champagne Barramundi Pie from Bellevue Cottage By Antoine, ChefPrep delivers a taste of lockdown luxury for a swanky night in, a special occasion banquet or just to lift your spirits with some seriously good food.
We're All In This Together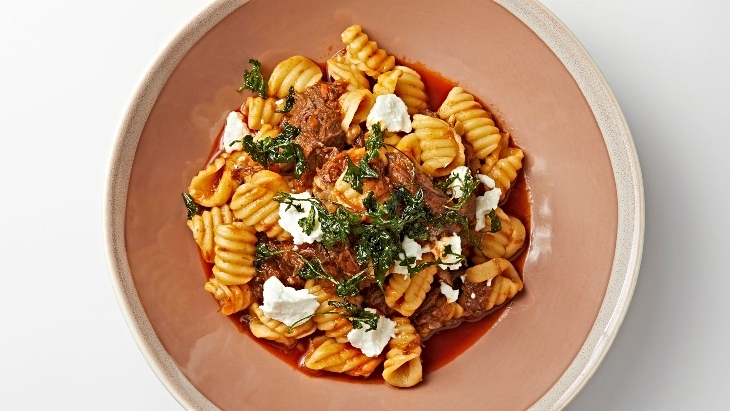 Working closely with chefs and restaurants to develop the new platform, ChefPrep supports local jobs and empowers small businesses with a sustainable revenue stream and a better share of the commission than other delivery options. As a result, they can keep the doors open while serving up top-notch dishes to foodies across NSW.
While supporting local hospitality venues and bringing you affordable food favourites, ChefPrep's social conscience goes even further, ensuring they don't leave a negative impact on the environment. All meals are delivered in biodegradable, environmentally friendly and recyclable packaging which is freezer, oven and microwave safe.
Compliments To The ChefPrep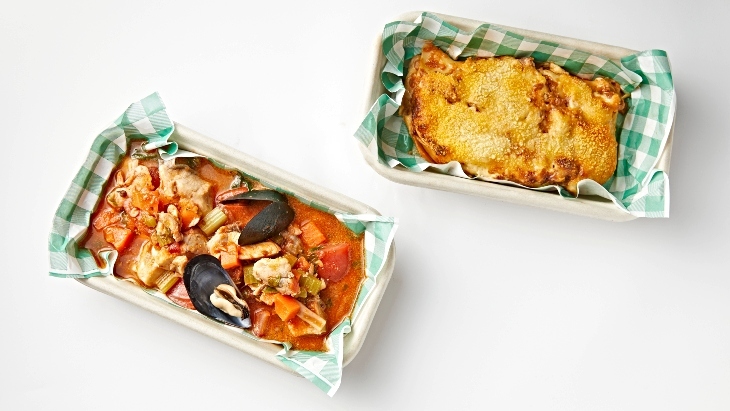 Desperate to ease the endless dinner burden and add something different to my lockdown menu, we tried ChefPrep, ordering a selection of creative and comforting cuisine from a range of eateries. Our delivery arrived in two days, neatly packed and ready to store in the fridge or freezer. Each meal comes with its own QR code to scan for easy preparation instructions (and no excess paper!). Our box included delicious Fish Pie and Chicken Pie from Huxton's at Bronte which the grown-ups devoured for dinner, while our 10-year-old was treated to the tasty trio of Pork and Beef Polpette from Devine Food and Wine. Each serve was only 20 minutes in the oven with zero mess.

We also stocked up on some hearty pasta dishes from Albi's Taverna for later in the week including the Baked Boscaiola Al Forno and Nonna's Lasagne ala Parmigiana, and I can't wait to spice up my Saturday night with the Olio Kensington Street's Sicilian Seafood Stew. I'm already planning our next order - though this time with dessert!
ellaslist special offer: Get $30 off your first ChefPrep order with our discount code ELLA30. Plus, free delivery on orders over $100.
New customers only. Min spend $100. Valid till 31 October 2021.
ChefPrep delivers on Monday and Thursdays.
More At-Home Ideas
Everything You Need for Fun Indoor Camping for Kids
The 6 Best Puzzles For Kids That'll Keep Them Entertained
Top TV Shows To Binge-Watch While You're In Self-Isolation
Have you signed up for our newsletter? Join ellaslist to get the best family and kid-friendly events, venues, classes and things to do NEAR YOU!