Why Toddlers Are Wild About Wild Ropes At Taronga Zoo
By: Alex Harmon, ellaslist
We love going to Taronga Zoo and there always seems to be something new to see or do at the wildlife attraction. This time we took our little action man to try the Wild Ropes course. You see, he's 3-and-a-half now and all of a sudden has this new-found lease on life. Maybe it's a surge of testosterone, but out of nowhere he developed this brand new brave demeanor where everything in life is a new challenge to conquer.
What better way to push the boundaries and boost his confidence than on a high ropes course. I'd always thought these were for older kids but at Taronga Zoo, there is a dedicated course for little ones: the Koala and Possum course where children aged 3 – 8 years old can explore new heights.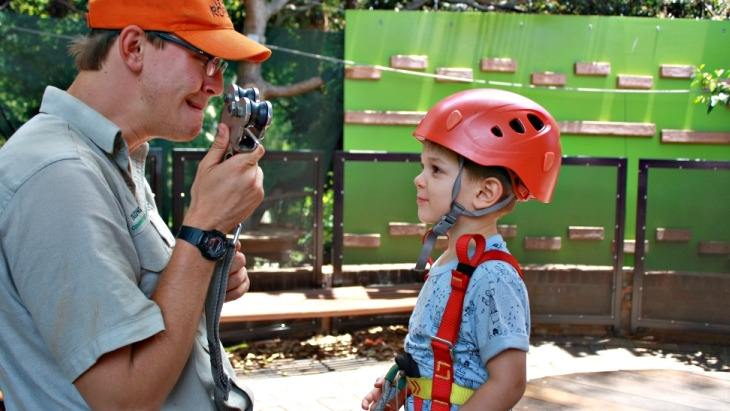 Swinging Like Tarzan
Once roped up, kids can test their skill on the courses as many times as they like during their one hour session (the junior course is only $20 for kids aged 3-8).
Getting suited up is all part of the fun, the harnesses, helmets, pulleys and clips made my son feel like he was about to scale a skyrise tower like Spiderman and the 'ropes technician' was superb at making him feel brave and empowered throughout the whole course. Yes, while my son was confident, he was also on edge, so it was amazing to have some expert help at hand (while I held the camera and cheered from the sidelines, of course).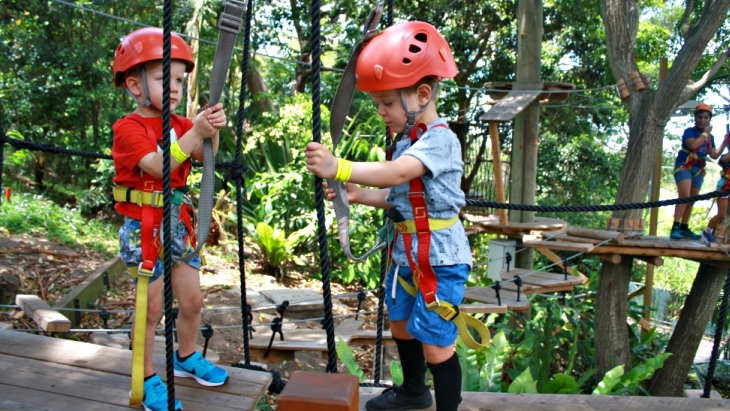 He took his time as he stepped from tree to tree, wobbled along the wooden bridges and scaled the rope nets (possibly holding up others behind him but it didn't seem to matter). While he didn't exactly take in the harbour views on offer, he stuck to the task at hand and completed the course himself - I'm not sure who was more proud!
If you're looking for a challenge for your next daredevil, I highly recommend this course. For older kids the course becomes even more fun and challenging with bridges, tunnels, aerial rock climbing walls, flying fox and even a hover board! We'll be back in a few years for sure...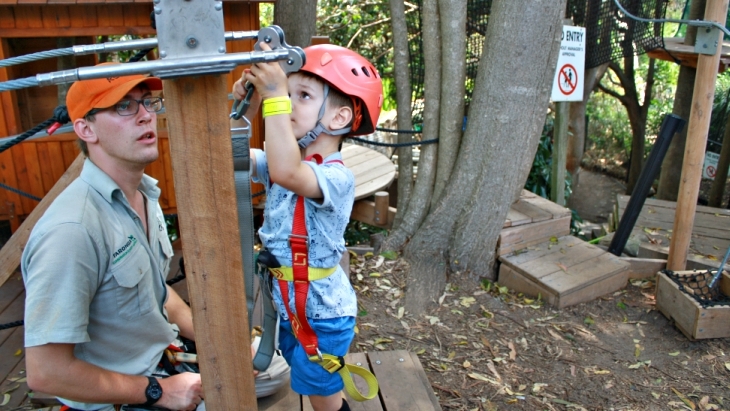 Tips Before You Go
Remember to wear covered shoes and socks. We didn't so had to borrow some from the information desk.
It's pretty popular so book before you arrive.
First session starts at 9.30am, last at 3.30pm.
You can buy Wild Ropes tickets online and combine them with your Zoo entry for great value.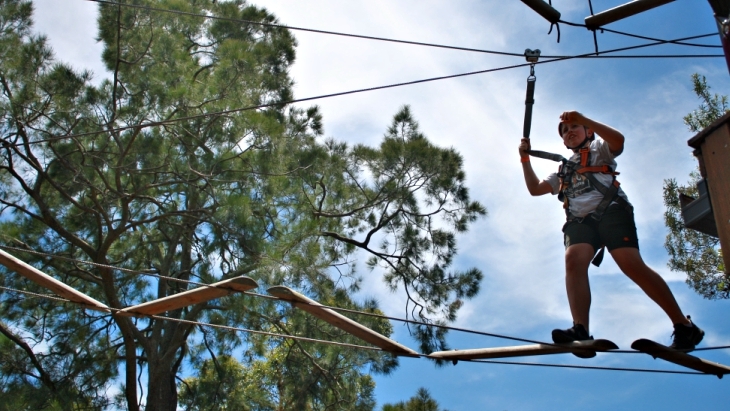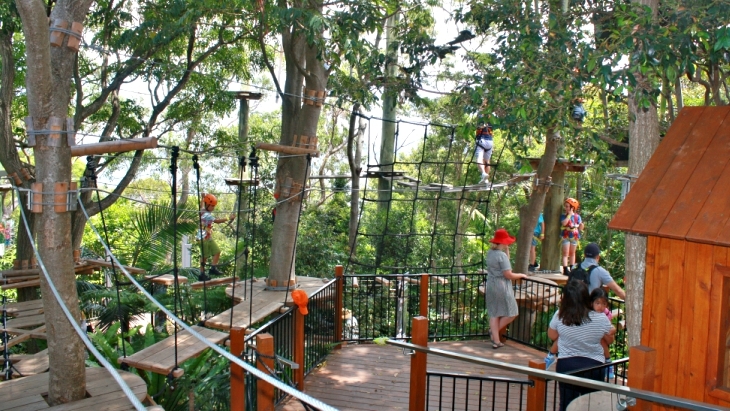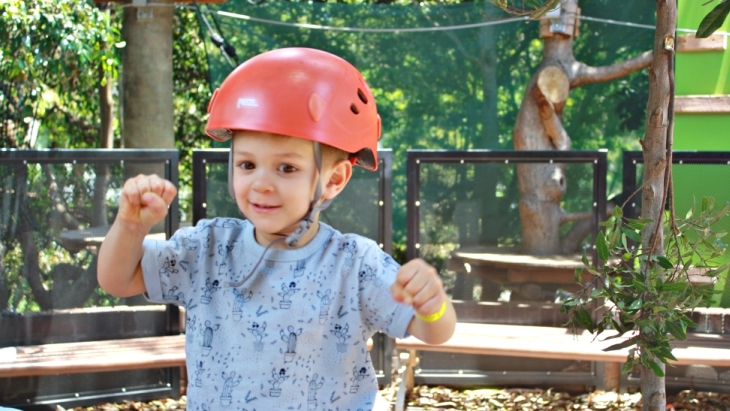 Want more ropes course action?