Why Cluey Learning's Personalised Tutoring Service Is More Important Than Ever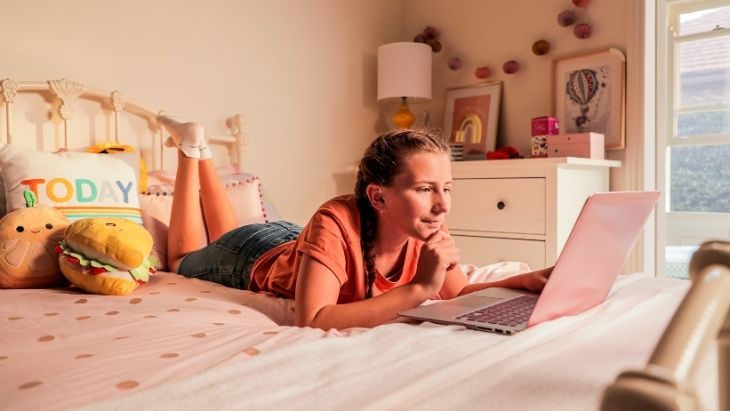 It's no secret that 2020 threw curveballs at just about everybody and none more so than the young people who are trying to engage in their education in the midst of a global pandemic.
2020 saw levels of a school-refusal skyrocket, as kids became detached from formal schooling whilst they learned at home during lockdowns. In March, Google Trends Search in Australia saw a massive spike for online tutoring services, to help parents ease the burden.
Cluey Learning Personalised Tutoring
Renowned for its personalised learning approach and strict vetting process for tutor applicants (only a mere 2% of applicants for tutoring positions actually make the cut!), Cluey Learning delivers quality content programs that are structured according to the skill level and individual needs of your child—and each approach is clear, unambiguous and designed to help students thrive.
Here's what you need to know about why Cluey Learning's personalised tutoring is so important.
From No To Go - A Personal Story From ellaslist's Founder
COVID hit particularly hard for the 12-year-old daughter of ellaslist's founder Yvette.
The year 6 student was already predisposed to anxiety and more recently a particular fear of germs —so, as COVID hit, she essentially watched her worst fears come to life on national TV.
As schools sent kids home to self-learn, and all familiar structures dissolved, her motivation and confidence took a serious dive. The subsequent return to school when restrictions lifted became a further strain—and she ultimately felt like she'd fallen too far behind to catch up. School refusal became a daily challenge.
By Term 4, she had missed almost 25 weeks of school and a sharp decision needed to be reached to determine whether she would repeat the year or try to make it to high school in Feb 2021.
With the help of education departments and teachers, it was decided that focusing on just Maths and English tuition would be more than enough to confidently send her to high school. It would take around 80 sessions, working from a few a week to 3/4 per day over the entire summer to get into a structured learning routine. Her motivation was high not to repeat a year, but to sustain her interest daily it was apparent that success would be rooted in finding the perfect tutors with who she would look forward to learning every day.
Enter, Cluey Learning — the solution that has Yvette's daughter fully caught up on 25 weeks' worth of English and Maths learning in less than 3 months.
A Truly Personalised Service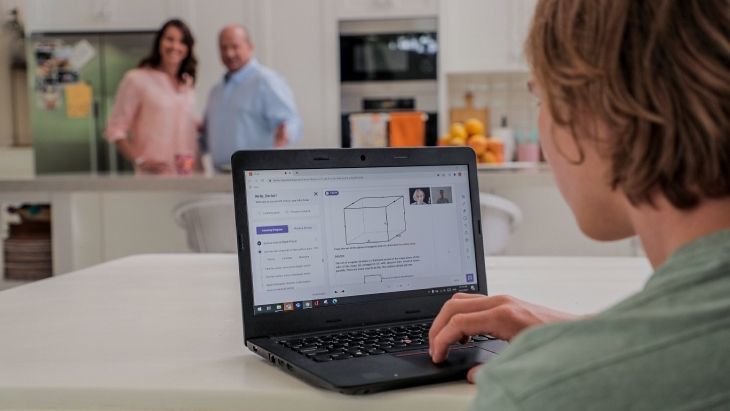 An integral part of their approach, Cluey initially recommends tutors that they think will fit with your child's personality and skillset.
In Yvette's case, her daughter was matched with tutors that really understood the circumstances of her anxiety—offering a gentle teaching style in order to rebuild the confidence she had lost in her learning capabilities. Cluey even looked to match tutors with similar teaching styles to previous favourite teachers, and even those with a shared interest—daily cat chat anyone?!
Skyrocketing Confidence
Yvette says "we chose Cluey because of the range of tutors, their qualifications, and the flexibility of the Parent Learning Hub Portal. It was really easy to make changes to accommodate her particular needs, i.e., if she was attempting to go back to school that day, or really needed a day off. The initial tutor recommendations couldn't have been better—we saw her truly relax within the first session. The improvement in her confidence levels and motivation was really significant after just two weeks
Her progress has been remarkable, she's currently doing double sessions back-to-back and is genuinely feeling prepared to enter high school."
The Future
After experiencing such profound success in such a short space of time with Cluey, Yvette says she will absolutely be continuing to use the service to bolster both daughters' public school education whenever they need the support—whether that's one to one or small group tuition sessions.
She reinforces that this personalised service is amazing for kids who are prone to anxiety, reengaging kids that have fallen behind, or those that simply learn and focus better in a quieter setting. She believes that Cluey enables them to build their understanding and confidence so they can get on with what's important—growing up!
Cluey is currently offering the ellaslist community 20% off their services, to help build children build confidence and learn in a supportive environment.
More Fun Reads
Top 10 Outdoor Activities for School Kids
Where To See Sunflowers In NSW
Top FREE Water Parks for Kids in Sydney
Have you signed up for our newsletter? Join ellaslist to get the best family and kid-friendly events, venues, classes and things to do NEAR YOU!