Autumn Colours in Melbourne
Autumn Colours in Melbourne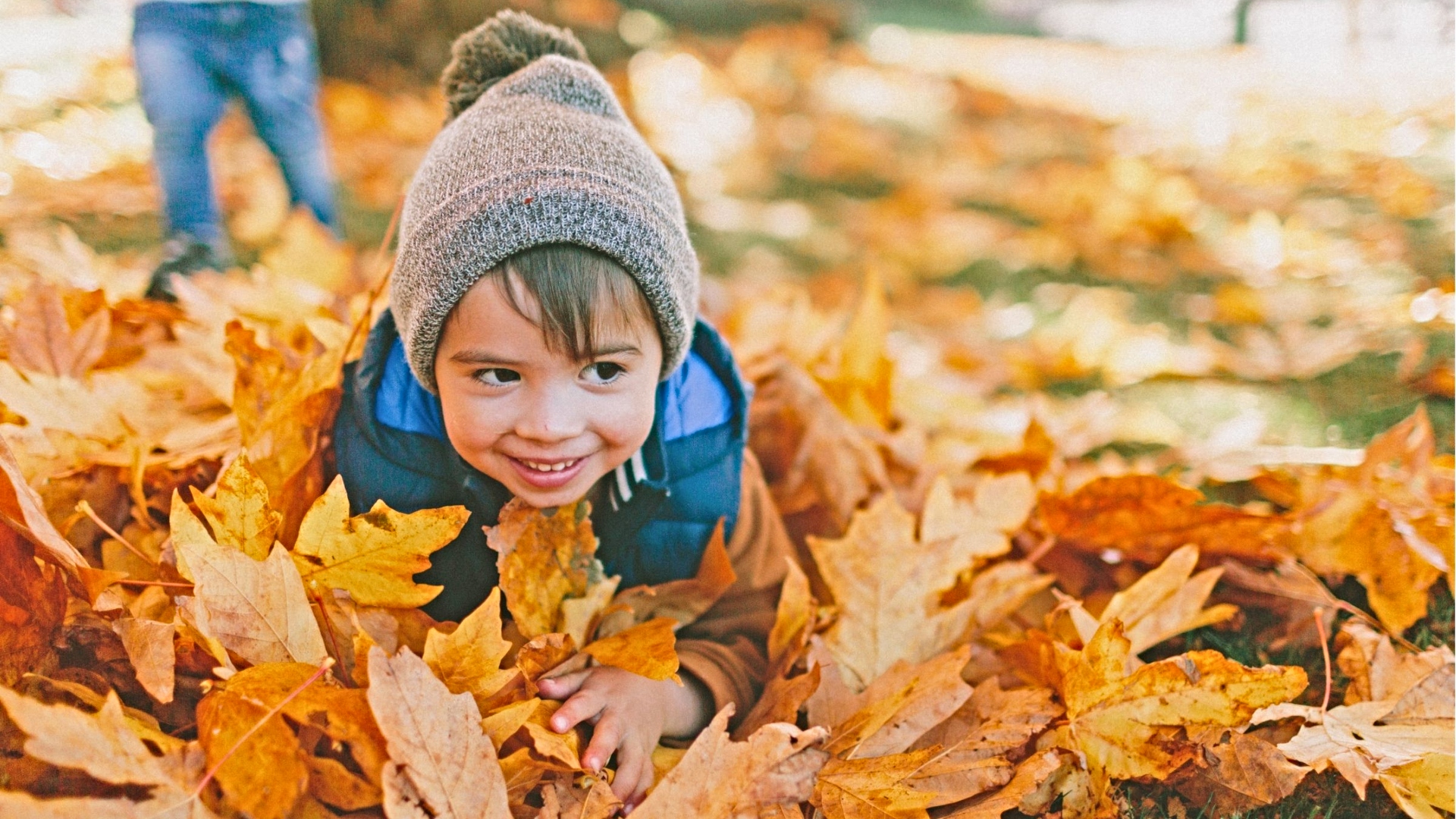 The leaves are falling, autumn is calling! No matter where you look, you are bound to see the stunning seasonal colour palette in Melbourne. The city is covered in Elm, Ash and Maple trees (courtesy of the homesick English trying to bring a little of the mother country to their new land), so chances are your suburban street is fast becoming a riot of amber, crimson and gold hues.
For the show-stopping big guns though, you'll want to hit up these majestic places for an eyeful of fiery glory! The season for change lasts from March to May so make a date to visit some of the best places to see spectacular autumn colours in Melbourne.
Where to See Autumn Colours in Melbourne
1. Fitzroy Gardens

Fitzroy Gardens is 64 acres of leafy brilliance on top of what was once a swampy creek draining into the Yarra River. Reminiscent of Victorian-era landscaping, you'll find an ornamental lake, a cafe, a conservatory, James Cook's English cottage, a model Tudor village, a fairy tree, fountains, sculptures and a rotunda amongst its magnificent tree-lined avenues. The perfect autumn escape!
These avenues will afford you the most incredible views of autumn foliage thanks to the stately elms that line the paths, actually set out in a criss-cross pattern that mirrors the union flag. The leaves that fall are gigantic and are plenty of fun to tramp through and throw around.
Location: Wellington Parade, East Melbourne
2. Carlton Gardens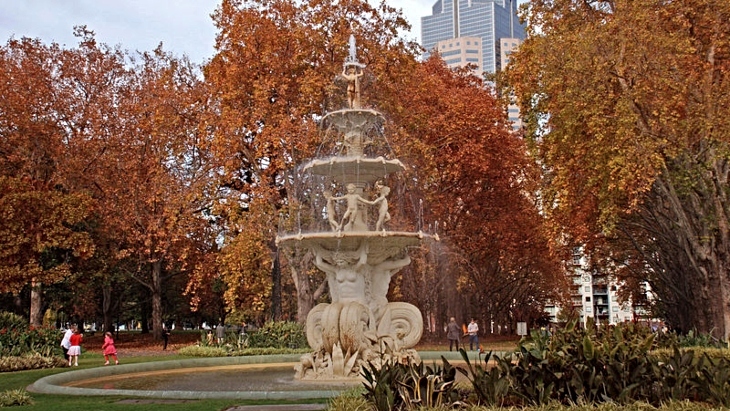 A short stroll away, you will discover the World-Heritage Carlton Gardens, outside the Melbourne Museum and the Royal Exhibition Centre.
Among the gardens, flowerbeds, ornamental lakes, and elaborate fountains (including the very famous Victorian-era Hochgurtel Fountain at the end of the avenue, where you're sure to find a bride or two any day of the week), you'll find mature European trees in their full show-off state during autumn sprawled across 64 acres.
Whether taking the kids to the playground, playing tennis, having a picnic, or just taking a shortcut from Nicholson Street, it's a popular spot to visit every autumn to immerse in the spectacular display of colour.
Location: 1-111 Carlton St, Carlton
3. Alfred Nicholas Memorial Gardens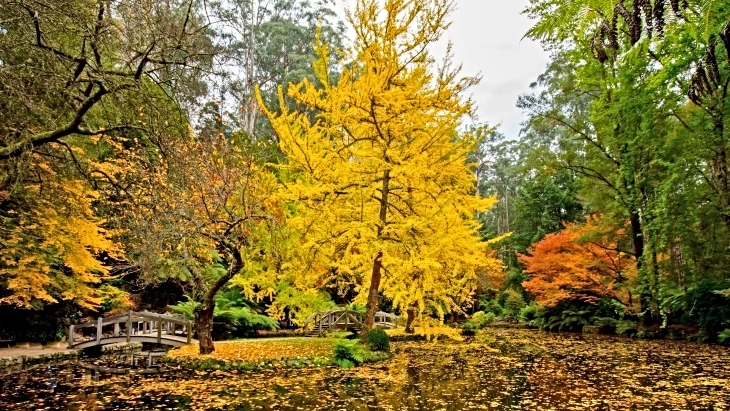 Many people will tell you that to really get stuck into autumn goodness, you need to go to the incredibly picturesque Alfred Nicholas Memorial Gardens on the Burnham Beeches estate in the Dandenong Ranges.
The paths that cross the spectacular gardens roll out under a canopy of soaring Mountain Ash Trees, all in full multicoloured glory.
In the Gardens, you'll also find waterfalls, water features and its iconic ornamental lake and boathouse, perfect for that heirloom family snapshot.
While you're there, take in the fantastic blend of native and exotic trees, including ginkgoes, maples and liquid ambers that provide transseasonal foliage. The extra colour is provided throughout the year by various flowering exotic shrubs, bulbs and trees.
Location: 1A Sherbrooke Rd, Sherbrooke
4. Fawkner Park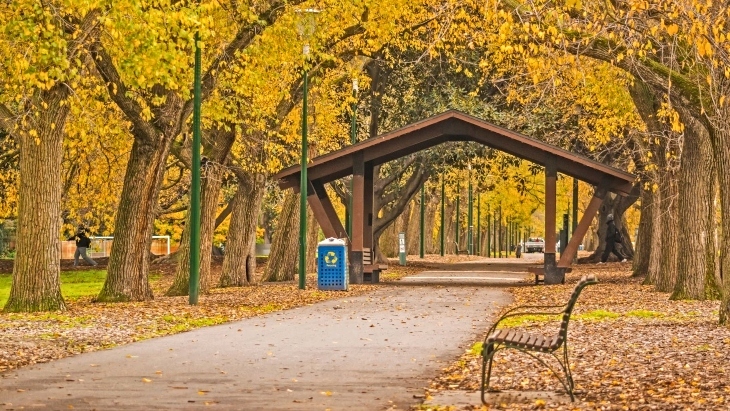 For an easy adventure with kids, this oh-so-popular park in South Yarra just south of the CBD offers a maze of meandering paths and a jigsaw of parklands that were first laid back in 1862 - and it has only become more impressive with Moreton Bay Figs, elms, poplars and great oaks all on show.
Fawkner Park offers a unique landscape amid a stunning forest of trees bathed in autumn colour. For leaf-spotters, the effect is a European village green, and crunching through the litter of leaves is just one happy activity to plan with sporting fields, playgrounds and a cafe adding to the family-friendly fun.
Location: 24-88 Commercial Road, South Yarra
5. Ardrie Park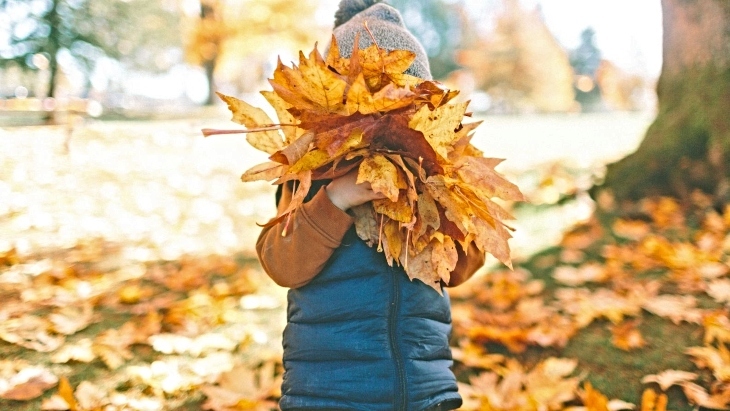 Leaf angels, anyone? The avenue of mature shady elm trees that surround Ardrie Park was moved back in 1918, after starting their lives in one of the surrounding streets in this leafy suburb, now making them over a century old.
During autumn, the shedding leaves carpet the ground in a spectacular display of colour and texture. It's an ideal place for family photoshoots and fun, with plenty of leaves to throw and frolic in.
Tucked in the backstreets of Malvern East, the park is somewhat of a local hidden gem. An added pleasure of this spacious and stunning park is the toddler-friendly playground that offers a perfect place to play, plus a BBQ area and dog park.
Location: Enter via Repton Road, East Malvern
6. Royal Botanic Gardens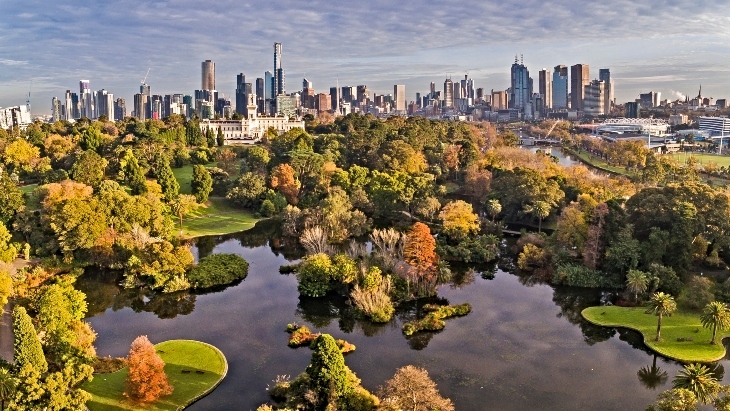 It's one of Melbourne's most popular tourist attractions and one of those places that locals sometimes forget to appreciate fully.
Traversing the entire 38 hectares of the Royal Botanic Gardens could make it a tiring day out for young ones, so a pram for little legs could help ensure you really take in all of the 50,000 plants on show here. Don't forget to pack a picnic!
Considered one of the world's best botanic gardens, Melbourne's Royal Botanic Gardens is a beautiful, serene place to visit any time of year, but autumn brings its own sense of wonder to the beloved landmark. With over 6,000 tree species throughout the lush expanse, the vibrant abundance of autumnal colours paints an impressive picture.
Kids can also play among the autumn leaves and explore a range of nature-based sensory experiences at the delightful Ian Potter Foundation Children's Garden.
Location: Birdwood Avenue, Melbourne
7. Cloudehill Nursery and Garden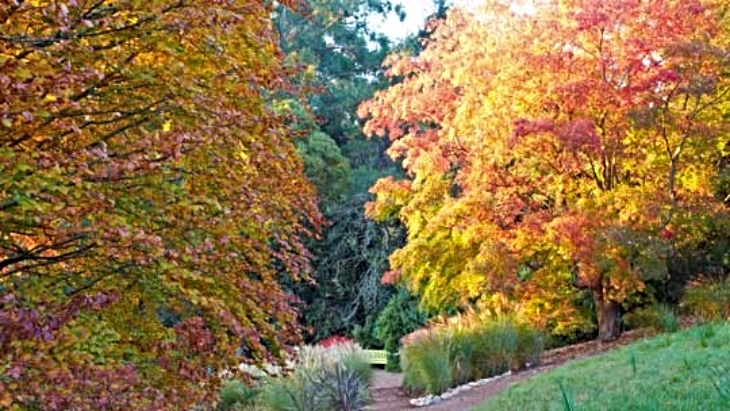 Cloudehill Nursery and Garden is another jaw-dropping spot for autumn in Melbourne, with the perennial borders still very full for the first weeks of March, before softening to "autumn effects".
The ornamental grasses get into the spirit of things with their beiges and tawny crimsons, and the weeping maples turn to the colour of the setting sun. The huge Enkianthus perulatus by the summer house sink into soft purple, then erupt to a slow-burning crimson, the temple pool fills with lemon and pink leaves. Just a reminder again about that camera!
Beeches throughout the gardens fill with russet and gold, and the last of the maples flush silk pink and crimson. The summer's green bleeds away from the borders, the last of the salvias are tattered wands of cobalt and pink waving amongst grey lemons and tawny browns before hiding away for the winter.
While you're there, head into the Seasons Restaurant for a bite, or grab your own plants at the Diggers Garden Shop.
Admission to the Gardens is $10 for adults, and children are free.
Location: 89 Olinda-Monbulk Rd, Olinda
8. Bright Autumn Festival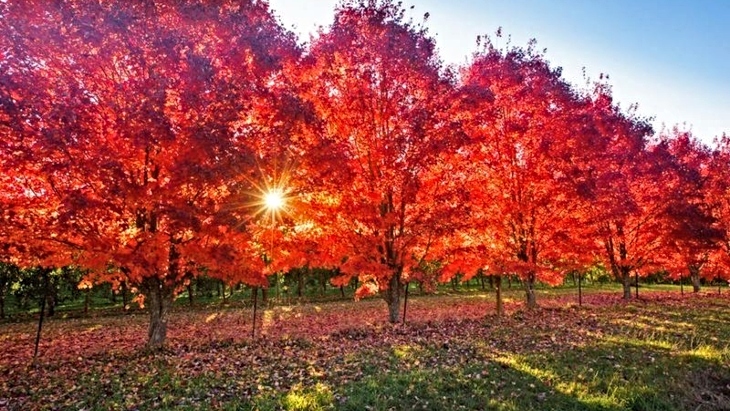 A full 10-day celebration of the spectacular seasonal foliage in the valleys of Victoria's Alpine High Country is truly not to be missed.
With the perfect climate and conditions, Bright Autumn Festival is a vibrant carnival of the beautiful colours and produce of the season. This year it runs from 28 April to 7 May 2023. Don't miss the Gala Weekend with a market, music in the streets and a grand parade.
It's the perfect time to head mountainside and maybe cosy up in a log-fired cabin somewhere overnight to make a real deal of it. While you're there, take in the Wandi Nut Festival, where locals gather to make homemade goodies from the heritage apples that litter the grass verges and blackberries that grow to celebrate the harvest; the Bright Brewery Bush dance, an Instameet for budding social photographers, the Bright Art Gallery's Autumn Exhibition, the Metal and Wood day and a concert at the Community Centre.
Location: Ireland St, Bright
More Autumn Ideas
Things To Do With Babies & Toddlers In Melbourne
Where to Pick Strawberries Near Melbourne
Weekend Drives Near Melbourne

Have you signed up for our newsletter? Join ellaslist to get the best family and kid-friendly events, venues, classes and things to do NEAR YOU!