Best Weekend Drives With Kids Near Melbourne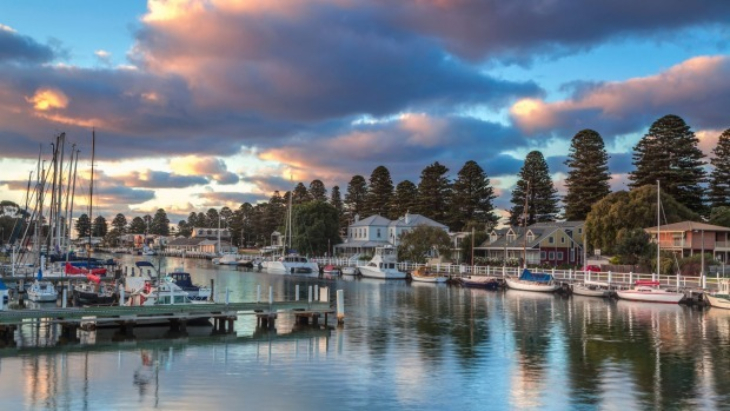 Remember the Sunday drive? A long-held family tradition where you'd bundle up in the car with a few snacks and little to no idea of where you were going, but you didn't care! Family adventures are a great way to bond as a family, spend time together and have a bit of frivolous fun! There's no set rule that says you have to go on a Sunday, so we've rounded up the best family drives near Melbourne that are great any day of the week.
Port Fairy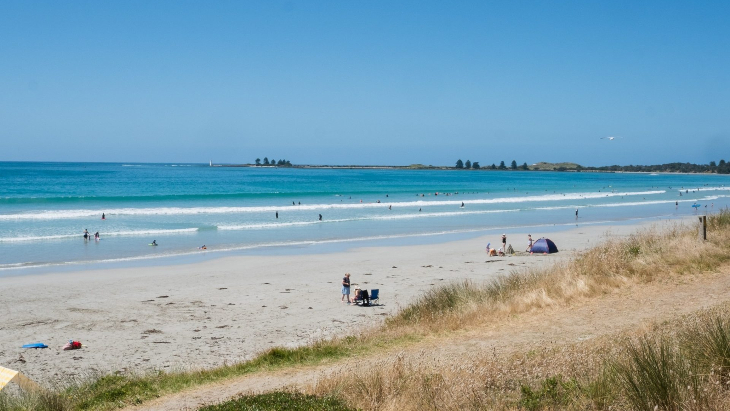 It's not a short trip – but it's a good one. Its history is in the gruesome days of whale and seal hunting, but today the vibe is more relaxed, as artists have moved in and added their quirky creativity.
Whether it's sunny or windswept with the winter chill, it's an excellent spot to do a beach walk and spot some seals and dolphins. And when it's the right season, there are even whales!
Port Fairy is far enough away that you'll want to book some accommodation to rest your travel-weary heads. And the next day? Grab some fish and chips for lunch after building up an appetite with a long coastal walk, and the kids might even fall asleep on the drive back home.
What You Need To Know
Where: Via the Great Ocean Road, the drive is 385 kilometres from Melbourne one way.
More information: visit the website
French Island National Park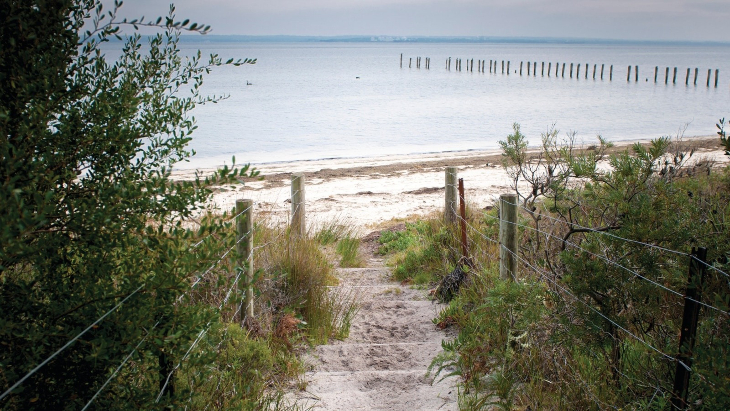 If your kids love nature and getting away from it all, the 15 kilometres of coastline at French Island National Park is a dream discovery.
We recommend driving to Stony Point on the Mornington Peninsula, then make the 15-minute passenger ferry journey to the island. Once you're there, you can explore by bus, bike or on foot. There is bush-style camping available too!
What You Need To Know
The 81-kilometre journey adds up to more of a journey once you allow for the multi-vehicle travel arrangements required, but it's worth the effort. Make sure you book your spot on the ferry before you go.
More information: visit the website.
Wilsons Prom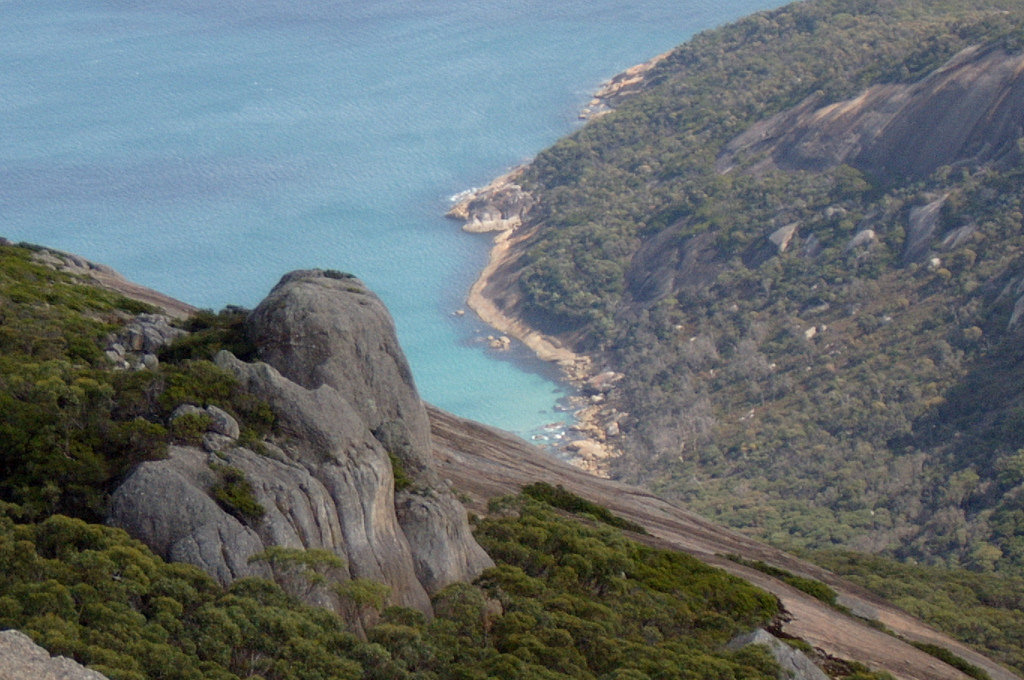 If the kids are old enough and experienced in the ways of geography, they might appreciate that a trip to Wilsons Prom is taking them to the most southern tip of the Australian mainland. And if that news doesn't thrill them, the fact that this is home to spectacular rainforests, granite mountains and beautiful beaches is another bonus. Serious hikers will find plenty to discover, but if your children are younger and less adventurous, try a more gentle 1-hour stroll along Squeaky Beach.
What You Need To Know
This road trip is 196 kilometres via the Gippsland Highway.
More information: visit the website.
Daylesford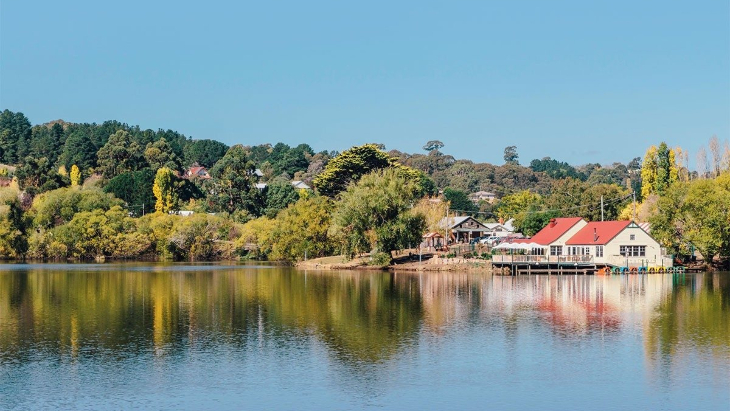 Daylesford is a short road trip, but it's bathed in relaxation. There are luxurious spas in Hepburn Springs nearby and plenty for the kids to do in town and nearby areas, including horse riding, antique stores, parks and gardens, and other family-friendly attractions. In the warmer months, local swimming holes are a fantastic place to visit, and there are plenty of local markets in the region to chow down on gourmet foods.
What You Need To Know
Daylesford is an easy 112-kilometre drive along the Calder Freeway.
More information: visit the website.
Marysville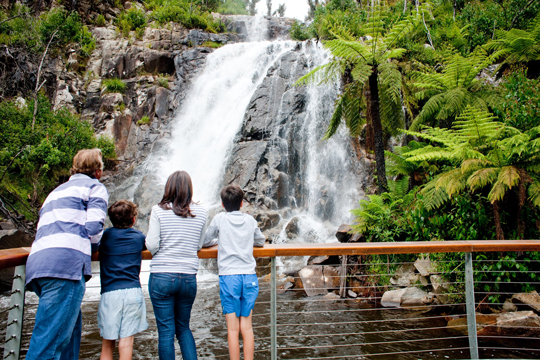 Put simply, Marysville is a stunning spot to visit! With so many walks to discover in the surrounding Great Dividing Ranges, a drive to Marysville has adventure written all over it. And for a sweet bonus, the Marysville Lolly Shop is a sweet haven that the kids will love – all the old favourites from your childhood are probably there and if you stop there just before you head home to Melbourne, dividing up the bounty will occupy them on the drive.
What You Need To Know
A trip to Marysville is just 98 kilometres via the Maroondah Highway.
More information: visit the website.
Beechworth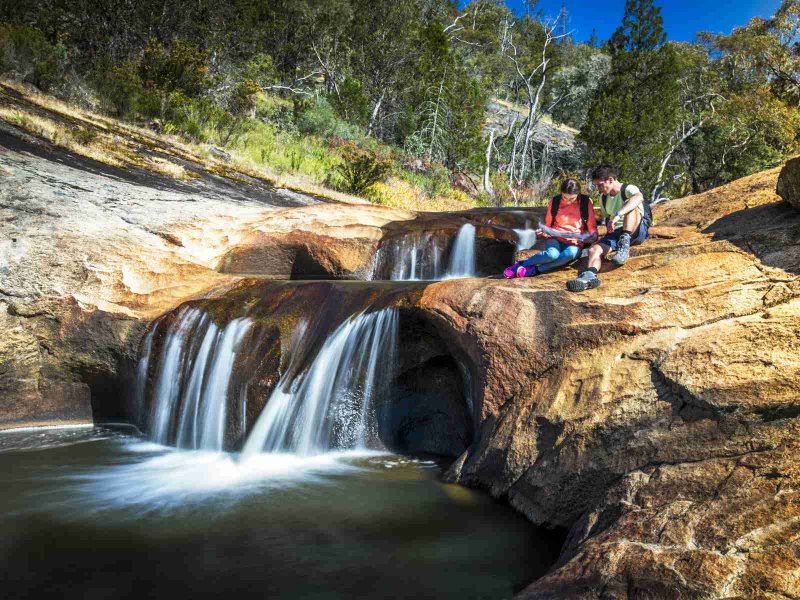 Want to take the kids on a journey back in time? Have we got the place for you! Many of the trees and buildings your kids will see in Beechworth have been standing since the historic goldrush days. And the food from the Beechworth Bakery? It's classic too. An education about our most famous criminal, Ned Kelly, is in order and the gaol that first hosted him is here. And don't forget the lolly paradise at the Beechworth Sweet Company!
What You Need To Know
There are 2 routes to take to get to Beechworth so choose your preference. If you take the Hume Freeway, it's a 286-kilometre trip. On the Melbourne-Lancefield Road, you'll add another 25 kilometres.
More information: visit the website.
Queenscliff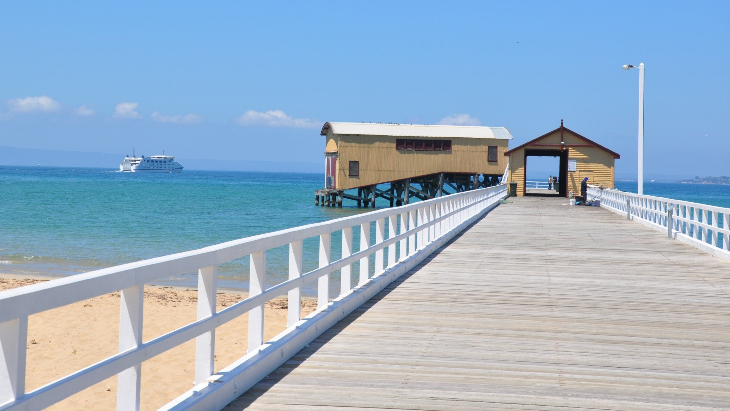 Image Source: Visit Melbourne
The quaint seaside town of Queenscliff has held on to its historical appeal making it a beautiful place to discover with the family. There are plenty of museums, galleries and maritime centres that offer a glimpse into life as it used to be in this part of Victoria's coast. Queenscliff has a real community vibe and has enough interesting shops and interesting parks and playgrounds to keep the kids entertained. And if the weather is nice? There's always the beach!
What You Need To Know
Queenscliff is 104 kilometres from Melbourne. Of course, you can take the scenic option of driving to Sorrento and then catching the 40-minute ferry ride across the Bay. The ferry departs hourly between 7 am-7 pm
More information: visit the website.
Other Family Outings To Check Out
The Best Short Train Rides In Melbourne
Melbourne's Best-Value Family Day Out
Aboriginal Walking Tours

Have you signed up to our newsletter? Join ellaslist to get the best family and kid-friendly events, venues, classes and things to do NEAR YOU!