Where to Get Next-Level Fairy Floss Treats in Melbourne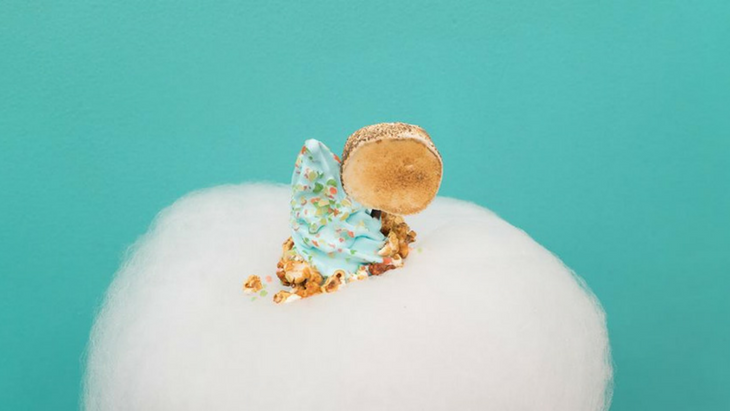 We know, we know, it's nearly Royal Melbourne Show time, but if you just cannot wait another second for a stick of fluffy fairy floss the size of your head, well let us help.
Fairy floss has taken over as one of the most photogenic and delicious dessert options the world over, and of course Melbourne isn't passing that challenge by!
May we present: the best place to get a truly outrageous fairy-floss themed treat in Melbourne. You're welcome.
Aqua S
Soft serve? Tick! fairy floss? Tick! Why not add sweet popcorn, popping candy and a grilled marshmallow on top too, eh? Triple tick! When it comes to a decorated ice cream, Aqua S has taken it one hell of a step further with this dream-like concoction.
Change up your ice cream flavours as they do every two weeks, or go for the traditional sea salt flavour of this candy fun time. #YOLO!
Get it: 16 Red Cape Lane, QV Melbourne, Monday to Sunday, midday to 11pm.
Main image credit: Aqua S Facebook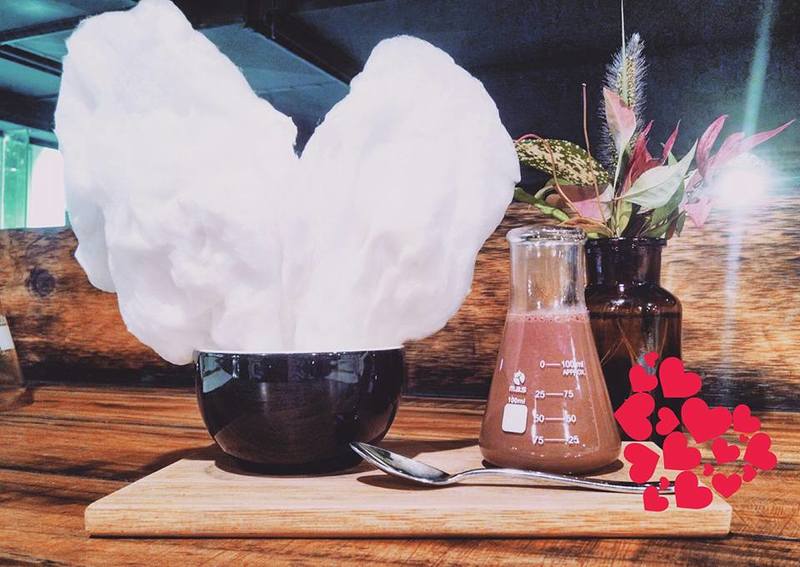 Hash Specialty Coffee and Roasters
A hot chocolate with its own hashtag? It must be good!
Hardware Lane's Hash Specialty Coffee and Roasters has been serving up the Instagram-famous fairy-floss topped dessert drink made of Mork chocolate (so you know it's going to be a treat for the tastebuds) anda mound of frothy milk-flavoured fairy floss. Pour your flask of chocolate into your floss cup and you've got yourself the beverage of a lifetime.
Get it: 113 Hardware st, Melbourne, 7-4 weekdays, 8-4 weeekends.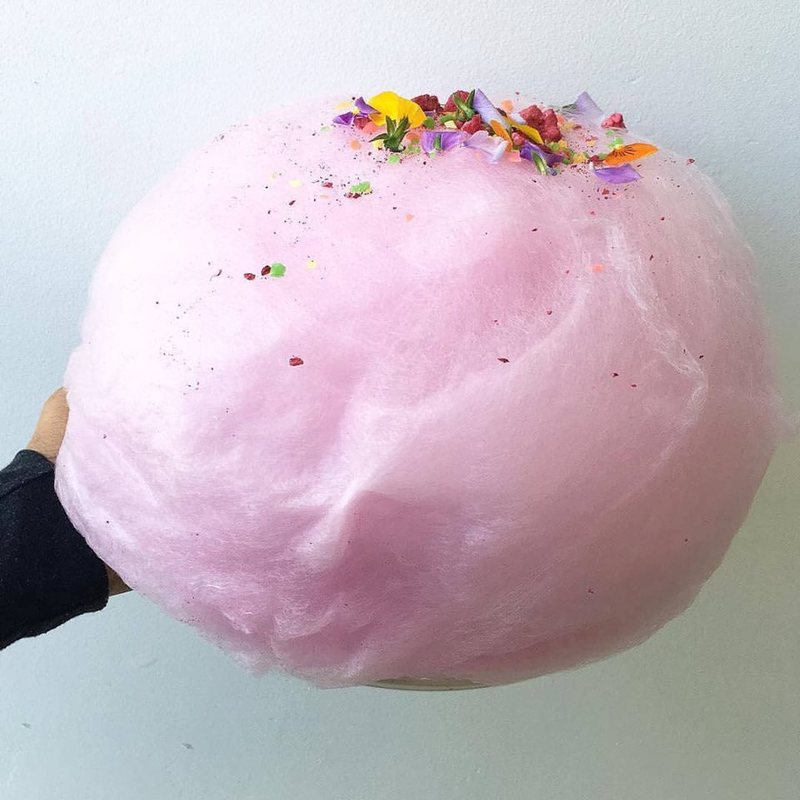 Long Story Short
Yeah, we've covered the magic that is the incredible dessert burger at Long Story Short before - which is why it 100% deserves to be in this spot of excellent flossy desserts!
it's not just pretty, but interactive too - pour your little jug of coconut milk over your plate piled high with fairy floss, only for it to disappear and reveal your real dessert - a brioche burger stuffed to the gills with
Get it: 40 Crockford St, Port Melbourne, Mon - Fri (7 am - 3 pm), Sat - Sun (8 am - 3 pm)
5 Lire
It wasn't going to be too long before we found ourselves face to face with Persian fairy floss in this list and now's our chance!
Nutella-ish semifreddo is smothered over buttermilk pancakes and dotted with chocolate fiary floss and cacao and orange crumble is our vehicle of choice, and it's available at 5 Lire in North Melbourne. Yessssss.
Get it: 116 Errol Street, North Melbourne. Closed Mondays, but open 7 - 4pm weekdays and 8 - 4pm weekends.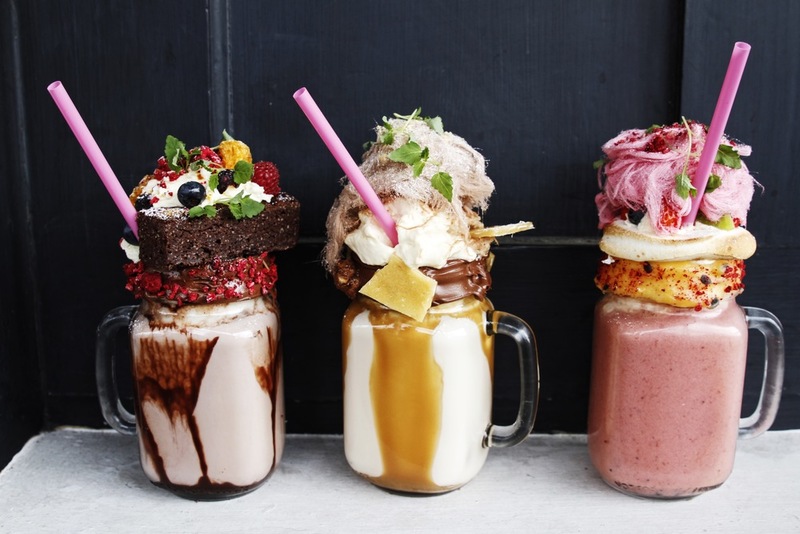 Naughty Boy Cafe
Home of the Instashake, wrap your lips around the floss-topped eclair-style shake of salted caramel milk, nutella, butterscotch filled éclair, caramel cream & honeycomb pieces, or why not try the berry cheesecake - berry 'cheesecake' milk, passionfruit curd, white chocolate mousse, freeze dried fruits, berry cheesecake, fresh berries? Go on!
Get it: 499-501 Lygon Street, Carlton North/Princes Hill. Monday - Friday 7.30am - 4pm, and 8-4 weekends.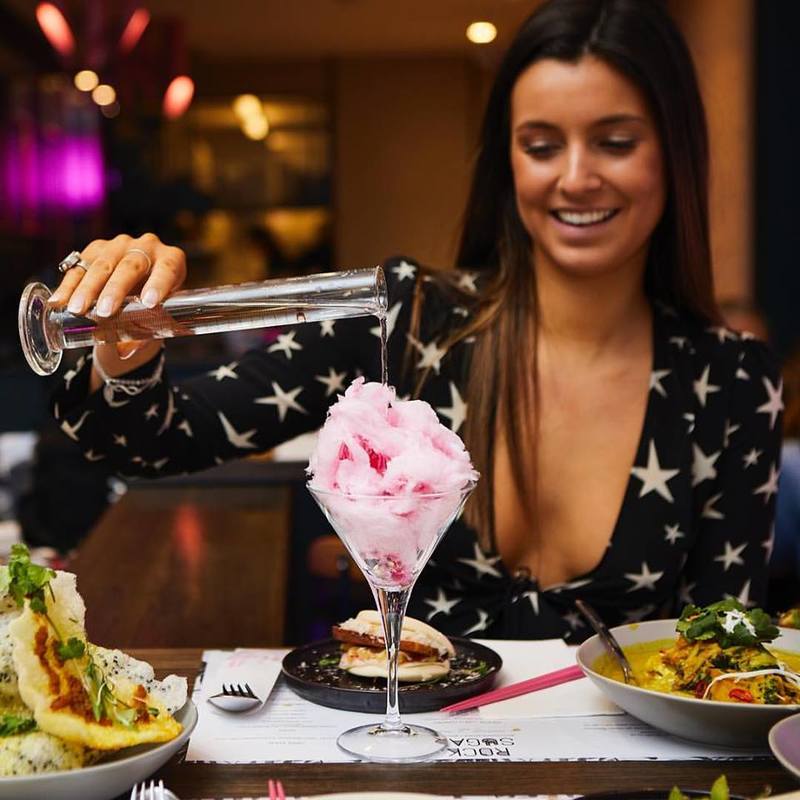 Rock Sugar
For a little adult fun, Rock Sugar Melbourne is serving up fairy-floss martinis, where you pour your beaker of martini over your glass of fairy floss to watch it dissolve into a drink that will surely get you into trouble.
Get it: 477 Malvern Road, South Yarra