Who❜s Up For Dessert For Breakfast?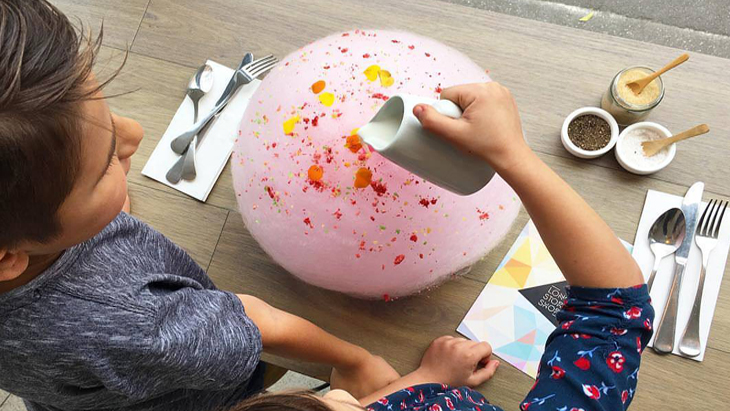 Dessert for Breakfast? Sure, when it's Long Story Short's Magical Fairy Floss Burger!
The plate arrives, wreathed in pink spun sugar topped with freeze dried raspberries, flowers, and popping candy.
Somewhere under there lies your dessert...
Surprise!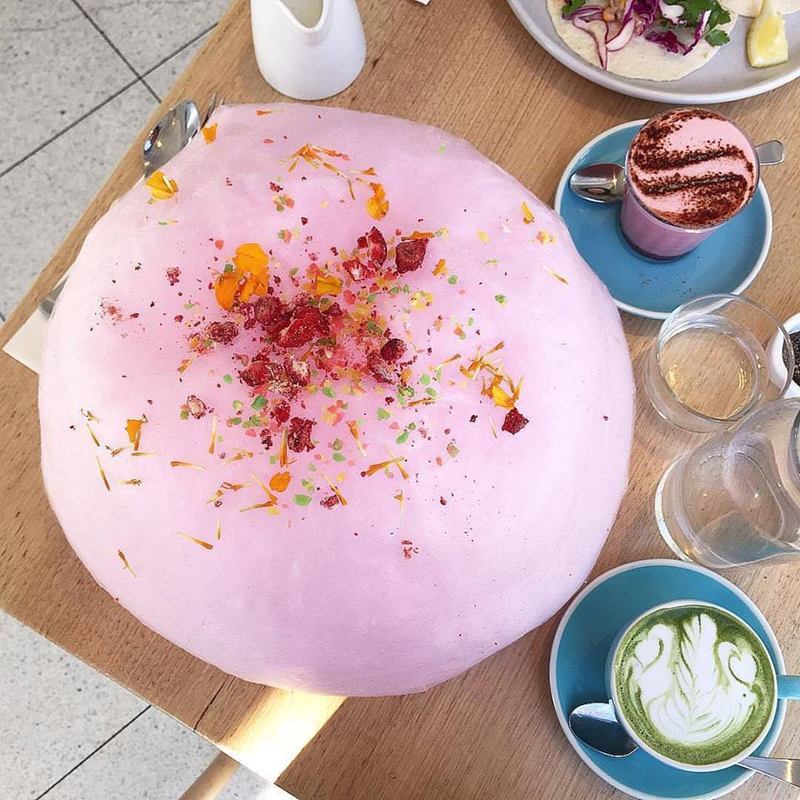 Alongside your plate, you would have been given a small jug of coconut milk - pour that over your cloudy confection to reveal a honeycomb-gelato-filled brioche bun with white chocolate matcha sauce, and fresh and jellied fruit.
Not only will you get a dessert that looks amazing and tastes delicious, but it will definitely give you something to talk about - Port Melbourne's Long Story Short cafe is one of the most instagrammed cafe in Melbourne!
Originally intended to be a short-term special, the Fairy Floss Dessert Burger is now a permanent menu fixture.
Stay for Lunch
The chefs at Long Story Short are no strangers to theatrical food, so if you're there for the long haul, why not indulge in some of the other eye-popping meals - things like Tim Tam Pancakes, the confusing but delicious Activated Charcoal Fish & Chips, Coconut Sago Pudding or maybe even the matcha hot chocolate sphere which also melts to reveal a fun surprise inside!
And inner north folks, never fear - I hear Long Story Short is opening a version 2.0 in Brunswick very soon.
Image Credit: Long Story Short Cafe Facebook, via @melbaustralia
What you need to know
Location: 40 Crockford St, Port Melbourne VIC 3207
Opening Hours: Mon - Fri (7 am - 3 pm), Sat - Sun (8 am - 3 pm)