Where To Get A Freak Shake in Melbourne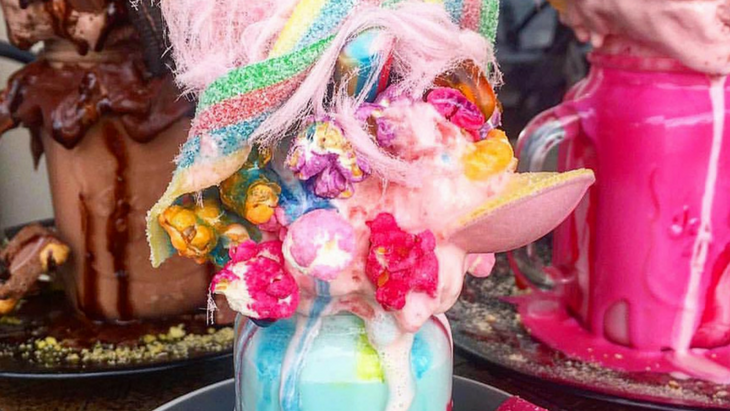 By: Claire Halliday, ellaslist
Milkshakes are so…last year. It's all about the Freakshake now.
Think of it as a thickshake x 10. More milk, more ice-cream, more stuff on top and overflowing from the glass (or jar) and more fun to share (and get messy). Prices vary – but expect to pay anywhere from $8-$15 (less for the baby-sized versions some places offer). And this list helps you find some of the best places in Melbourne to get a freakshake for you and your kids to enjoy.
1. The Cake Cottage
With names like the Jam Slam, Cookie Crunch and Lemon Buzz, you know you're in for some quirky flavour-filled delights here…
Surely food is not meant to be this colour?
The jars these drinks are served up in are positively overflowing with dollops of colour and cream, with additions that ooze and trickle with temptation.
It's a local beachside café that specialises in cakes but they have embraced all things freakshake with a passion and your kids will be sure to find something they love.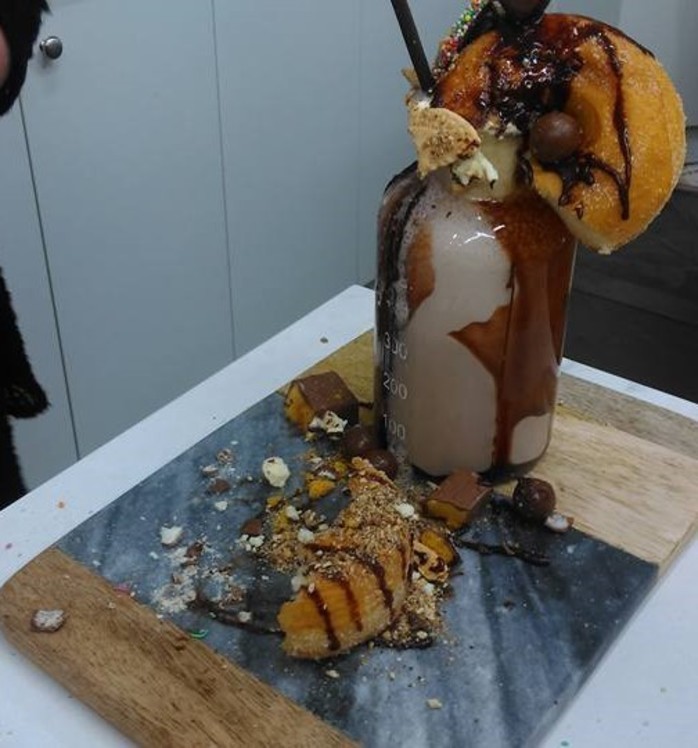 What You Need To Know
They serve these monstrous wonders until 4.3pm on weekdays and 3.30pm on Saturdays.
For the full menu range, see here
Phone: 9783 5009
Address: 26 Wells Street, Frankston
More information: visit the website
2. Sugar Buns Bakery
Little ones love the look of a great freakshake but of course they'll never finish it. This café serves up kiddie version that are easier on your pocket and small tummies.
Still, where do you start? These jars of colourful deliciousness are spilling over with things to crunch and chew. It's much more than just a drink…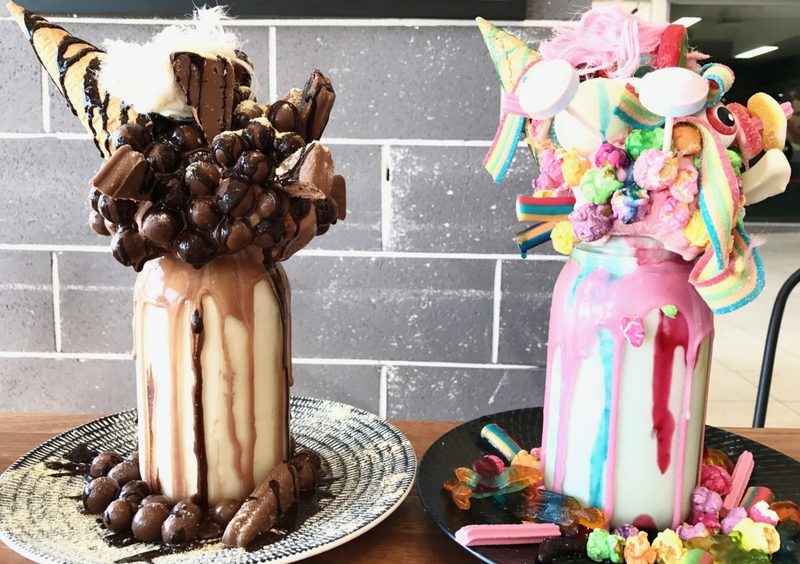 What You Need To Know
Phone: 8782 0396
Address: 1a/55 Hallam Road, Hampton Park
Opening hours:
Monday-Saturday 7am-5pm
Sunday 8am-5pm
More information: visit the website
3. Naughty Boy Cafe
The rest of the menu is great too so if you're on a health kick, you can choose something light and fresh and let the little ones drown their tastebuds in a flavour explosion while you simply look on in horror.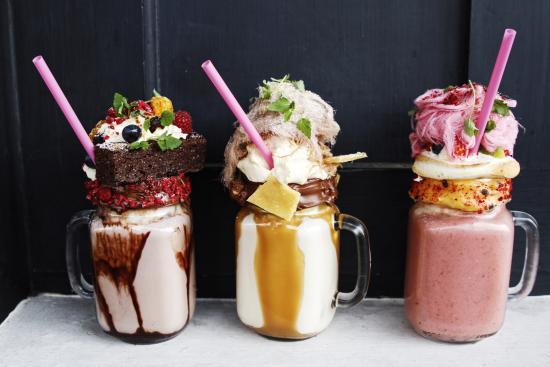 What You Need To Know
Limited opening hours here won't cater for after-school cravings but it's a great place for a lazy lunch.
Phone: 9041 7870
Address: 499-501 Lygon Street, Princes Hill
Opening hours:
Monday-Friday 7.30am-4pm
Saturday-Sunday 8am-4pm
More information: visit the website
4. Johnny Pump
The tagline on their website? "The best preparation for tomorrow…
having a delicious dessert shake today!"
Hmmmmm…
Put your own thoughts of healthy eating aside for a moment and just enjoy the look on your kids' faces when they see a huge freakshake making its way to your table.
The flavours here keep changing so keep your eye on the website and when your children's tastebuds can no longer resist the temptation, give them a treat they won't forget.
What You Need To Know
Phone: 9375 4408
Address: 87 Fletcher Street, Essendon
More information: visit the website
5. Combi
Did you know vegan freakshakes are a thing? Well, you would if you were a vegan. And in case you are, this place delivers the general vibe of freakshake appeal without harming any animals.
Instead of mountains of chocolates, you'll enjoy the healthier flavours of acai berries, coconut flesh and piles of protein powder in their blueberry-rich Blue Moon Smoothie.
What You Need To Know
Phone: 9531 0084
Address: 1/140 Ormond Road, Elwood
6. Muharam
Imagine drinking a pulverised nutell-filled doughnut, crammed into a huge jar and served up with lashings of all kinds of gooey, sticky delectable edibles on top. Want some more details? We're Nut-tellin'. Just go and order one for yourself…
Welcome to freakshake-ville, Muharam-style.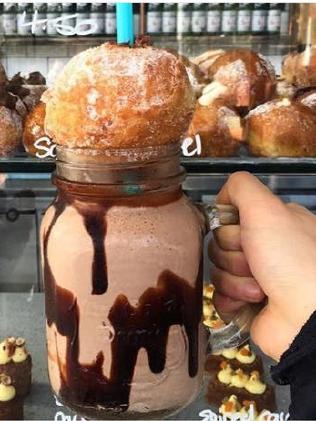 What You Need To Know
Phone: 9818 7722
Address: 97 Burwood Road, Hawthorn
More information: visit the website
Have you signed up to our newsletter? Join ellaslist to get the best family and kid-friendly events, venues, classes and things to do NEAR YOU!