What Is A Plant-Based Diet And Is It Good For My Family?
New decade. New diet fad! From endomorph to keto we love an eating trend we can sink our teeth into. Last year's sensation was intermittent fasting. This year, the push toward eating more plant-based foods is surging.
Food is the cornerstone of a healthy life and we all know we need the good stuff. A plant-based diet is more about making this conscious change toward a healthier lifestyle, than jumping on a trendy quick fix. The UN claims plant-based diets can even help fight climate change!
So, what is a plant-based diet?
A plant-based diet is an eating philosophy that focuses on consuming more foods derived from natural plant sources and reducing our intake of animal products and processed food.
It doesn't have strict conventions like vegetarianism or veganism, however plant-based diets typically include copious amounts of fruit and veggies, as well as nuts, grains, pulses and legumes.
What are the benefits of going plant-based?
Eating a diet rich in whole and plant-based foods is said to improve overall health, boost energy and mood levels, prevent disease and reduce cholesterol. It also has far less impact on the environment and, of course, there are the animals.
A diet with a foundation of plant-based foods is widely considered as the healthiest approach to eating.
Why is eating less meat better for our kids - and us?
The most recent report from the Australian Bureau of Statistics states that almost a quarter of children between 5 and 17 are overweight or obese. Yikes! Evidence suggests that a plant-based diet not only supports weight control but is also better for mental health.
Meat is often heavily processed and also takes longer to break down, causing health risks and stress on the body. Consuming less meat introduces kids to wholesome, natural foods early on, teaching them good habits for life!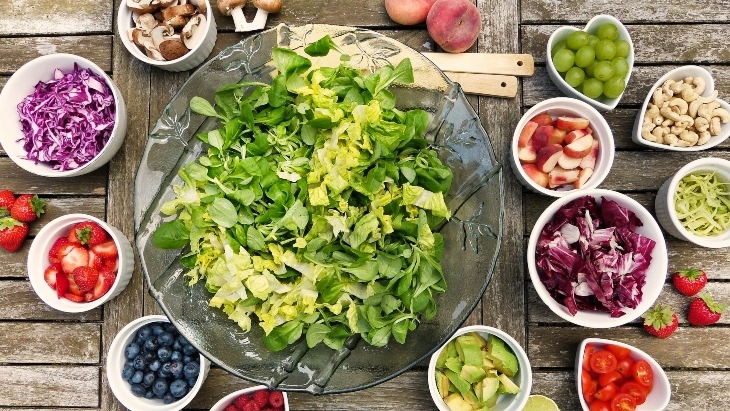 Getting kids into a PBD
Kids love an acronym, and if they need more persuading, tell them Arianna Grande, Beyonce and Zac Efron all spruik the PBD!
To get started, include veggies with every meal and substitute where you can. Try fruit for dessert, or kale and sweet potato chips as snacks. Swap pasta for zucchini noodles or cauliflower rice instead of the regular long grain. Smoothies are another great way to pack in some veggies, and carrot sticks with protein-packed hummus are always an easy win!
Quick meals include a zoodle stir-fry with tofu, flatbread pizzas or bean burritos with vegan cheese.
Are there any cons?
Diets heavy in plant-based foods can sometimes be deficient in vitamins and protein, especially for children. It is essential that kids get all the nutrients they need from a wide variety of foods and have a balanced diet to ensure their needs are met.
There are plenty of 'plant-based' foods out there that aren't necessarily healthy - think non-dairy ice cream, rice and white bread - so finding the most nutritional options is key.
A stress-free PBD
Change is never easy - but this helps! Get seasonal and organic fruit and vegetables delivered to your door with Ooooby. They fill their fruit and vegetable boxes with the freshest local produce and have a range of sizes to suit every household. Delivery is free for orders over $44, plus there are hundreds of inspiring recipes online to get you started on your plant-based journey.
Special ellaslist Offer! Enter the code "ELLASLIST" to receive $20 off your first box of Ooooby produce. Start shopping now.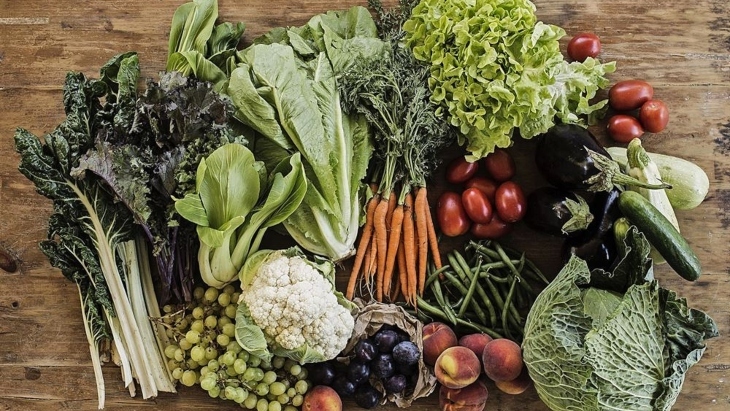 More Good Food Finds
Sydney's Best Farmers' Markets for Kids
Healthy Ice Cream Spots To Take The Kids In Sydney
Where To Get Gluten-Free Dumplings In Sydney

Have you signed up to our newsletter? Join ellaslist to get the best family and kid-friendly events, venues, classes and things to do NEAR YOU!