Uh-Oh Spaghetti-O! Look At These Donuts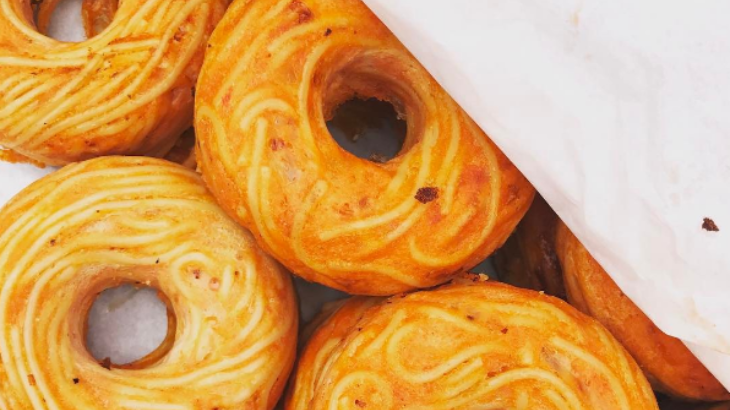 By: Phoebe Ackland, ellaslist
The best of Italy meets the best of the USA! Check out New York-based Pop Pasta's delicious spaghetti doughnuts, that have scores of people lining up to try the latest food hybrid and social media food star.
Source: INSIDER food Facebook
Brooklyn's Foodie Paradise
People line up at Brooklyn's giant outdoor food market Smorgasburg to get their hands wrapped around one of these ring-shaped delights that have taken social media by storm. Spaghetti doughnuts aside for one moment, Smorgasburg looks like a bit of a foodie's paradise. A scan through their Instagram shows us iced teas with a trio of cinnamon doughnuts at the top of the cup, ice cream sandwiches, decadent Brazilian desserts, fresh juices in hollowed-out fruit, and oh so much more.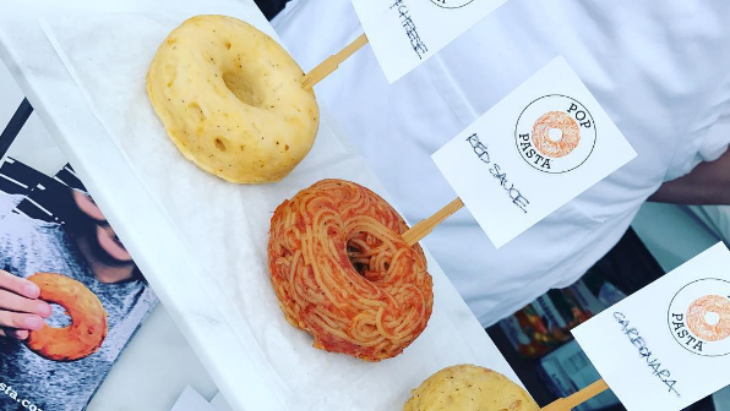 We Can't Believe They're A Thing
They come in a variety of flavours including red sauce, carbonara, mac and cheese, zucchini, aglio e olio and bolognese, with "more flavours coming soon" according to their website. Pop Pasta says their signature creation is "where slow food meets fast food". It's basically a popular Neapolitan dish, the spaghetti pie (otherwise known as frittata di spaghetti), morphed (via a mould) into a doughnut, a pinnacle of American dining culture. Never heard of a spaghetti pie? You'll be mighty impressed with those Italians when you do. They're a dish "prepared with pasta leftovers combined with eggs and cheese and then fried", according to Pop Pasta. Traditionally it's sliced up like a pie, but at Smorgasburg, you can eat it from one hand, on the go. Revolutionary if you ask us!
Love a food hybrid? Check out Sushi Burritos and Sushi Donuts!