Top Toy Libraries in Sydney
Top Toy Libraries in Sydney
Mums & Bubs
Toddlers
Preschoolers
Kids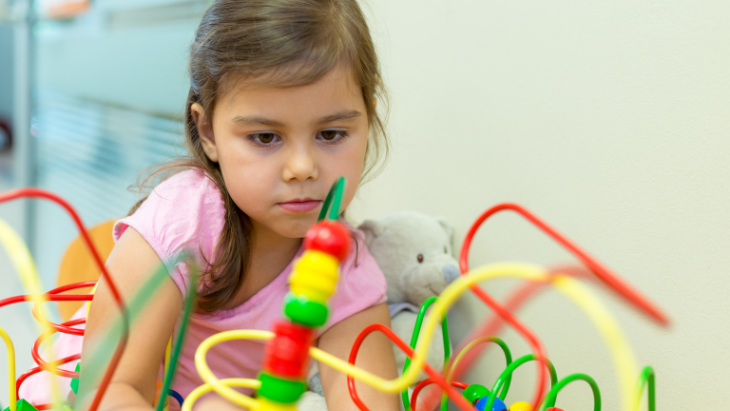 We all agree that we just absolutely adore a good library. And no, we are not just talking about books, but a treasure trove of toys! Sydney's Toy Libraries are wonderful indoor options for families, providing engaging activities and heaps of toys to fuel the imagination of your little ones. Come rain or shine, these toy libraries offer a fun and educational alternative for a day out.
Why We Love Toy Libraries
Toy Libraries offer much more than just entertainment. They are vibrant, kid-friendly venues that spark creativity, encourage learning, and nurture the joy of play. As a free or low-cost resource, they provide children with a wide variety of toys and games that they might not have at home. More than just a fun day out, Toy Libraries cultivate lifelong habits of sharing and community participation. Let's explore some of Sydney's best Toy Libraries:
1. Ultimo Toy Exchange, Ultimo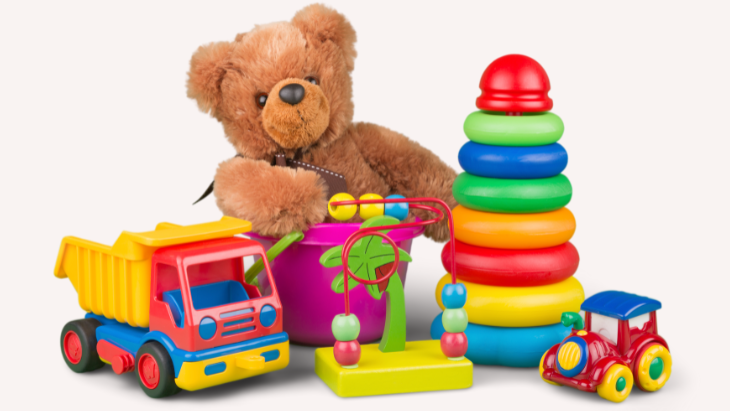 Located in the heart of Sydney, the Ultimo Toy Exchange is more than just a toy library. The place allows children to not only borrow toys but also exchange their own pre-loved toys. The result is an ever-changing assortment of toys, making every visit an exciting new adventure for kids.
Location: 97 Quarry Street, Ultimo
2. South Eastern Community Connect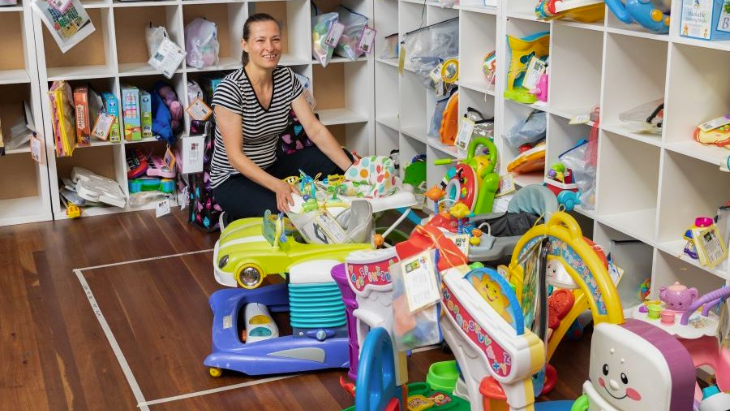 A stone's throw away from the heart of Sydney, South Eastern Community Connect offers a wealth of toys for kids of all ages. Also known as the Mascot Toy Library, The library has a strong community vibe and is a popular choice for local families. There's a $40 yearly membership that gets you access to up to six toys every fortnight!

Location: 1007 Botany Road Mascot (cnr Coward St)
3. Bondi Toy Library, North Bondi
Closed Due to Ongoing Council Work Until Further Notice
Situated near the iconic Bondi Beach, the Bondi Toy Library is a paradise for kids. The library stocks a broad selection of toys suitable for various ages, helping children develop crucial skills through play.
Location: 2B Brighton Bvd, North Bondi. Open Tuesday and Thursday from 9am - 1pm, and Saturday 9am - 12pm.
4. Randwick City Toy and Game Library, Randwick

Randwick City Toy and Game Library operates as a sustainable, economical, and community-driven service that provides an access to a vast range of high-quality toys for its members. With the annual membership fee equivalent to the price of one toy, members can borrow from a collection of over 2,500 educational and fun toys suitable for children aged 6 months to 12 years.
The collection, spread across three library locations, includes first toys, ride-on toys, musical toys, family games, pretend play toys, puzzles, puppets, construction toys, sensory toys, STEM toys, sports toys, and slides, tunnels, and see-saws. All toys and games meet safety and quality standards, and have been selected for their educational value. Annual membership costs of $48 applies.
Locations:
Lionel Bowen Toy Library at Maroubra
Margaret Martin Toy Library at Randwick
Malabar Community Toy Library
5. North Ryde Library Toy Library, North Ryde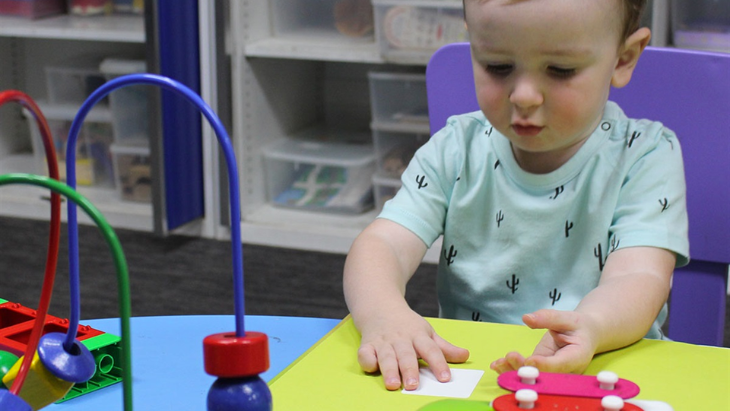 North Ryde Library Toy Library aims to engage children's senses and stimulate their minds with an impressive collection of toys. Selected for developmental ages between 0 to 7 years, the toys can be used by individuals of all ages and abilities. The collection includes educational toys, puzzles, and interactive playsets. A Ryde Library Services membership card is required to borrow toys. A maximum of 3 toys can be borrowed per library card for 3 weeks each, with 1 renewal available for extension. For further information about terms and conditions, visit the library or check the official website.

Location: 201 Coxs Road, North Ryde 2113
6. EarlyEd Cubby House Toy Library, Forestville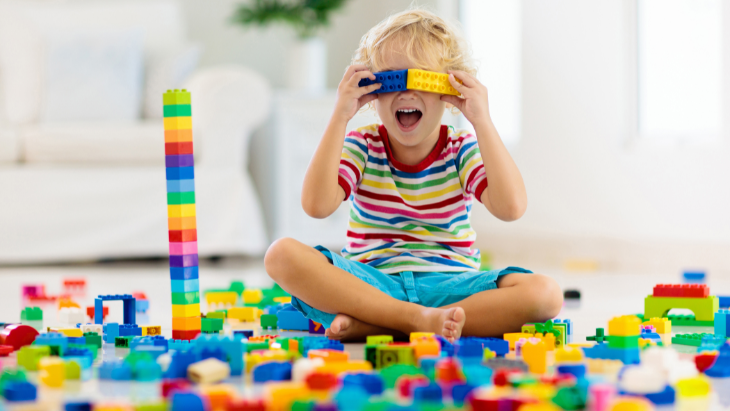 EarlyEd Cubby House Toy Library, located at the Forestville Senior Citizens' Centre, is an engaging place for kids to explore, learn, and play. The library offers a wide variety of toys, including developmental and therapeutic toys, to cater to children's diverse needs. read our article on the amazing EarlyEd Cubby House Toy Library.

Location: The Forest Room, Rear, Forestville Senior Citizens' Centre, 3 Starkey Street, Forestville.
7. St Ives Toy Library, St Ives
The St Ives Toy Library offers a diverse collection of toys for kids, aiming to promote exploration and discovery through play. The library is open on the third Saturday of every month from 10am to 12pm. An annual membership of $50 provides access to an array of toys, providing new experiences and adventures for your children. The library is still in its growing phase and appreciates donations of pre-loved toys in good condition.

Location: Guardian St Ives, St Ives.
8. Sunny Corner Toy Library, Auburn
Sunny Corner Toy Library in Auburn is a treasure trove of fun and learning. This library provides children with access to a wide range of toys that are both fun and educational, promoting creativity and cognitive development. The library is aimed at children ages 0-6 or special needs children to age of 12. The last confirmed running hours of the popular Toy Library are Tuesday 1.00pm - 5.00pm and Saturday 10am - 2pm.

Location: 12 Station Road Auburn.

9. Cumberland Toy Library, Wentworthville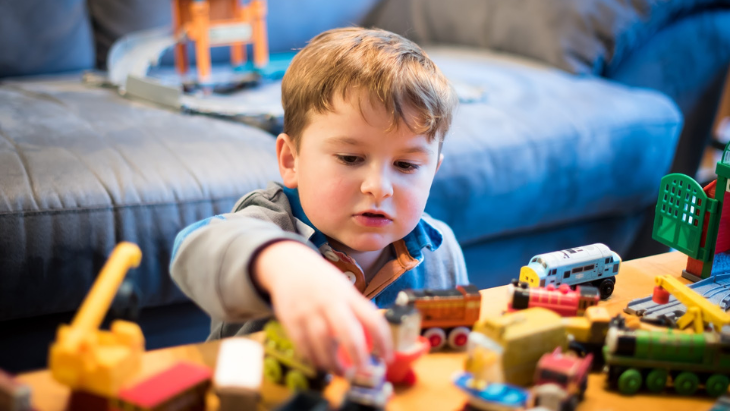 The Cumberland Toy Library is a must-visit in the Wentworthville area. The library is a vibrant space, offering an extensive range of toys that cater to children of all age groups, providing a stimulating environment for their imagination to thrive.
The Toy Library service caters to children or groups of children under 11 years old. Membership fees here vary depending on the number of toys borrowed, with options ranging from $26.50 for borrowing one toy to $71.50 for borrowing four toys (specifically for groups). All borrowed toys can be kept for two weeks.
Location: 2 Lane St, Wentworthville.
10. Middle Dural Toy Library, Middle Dural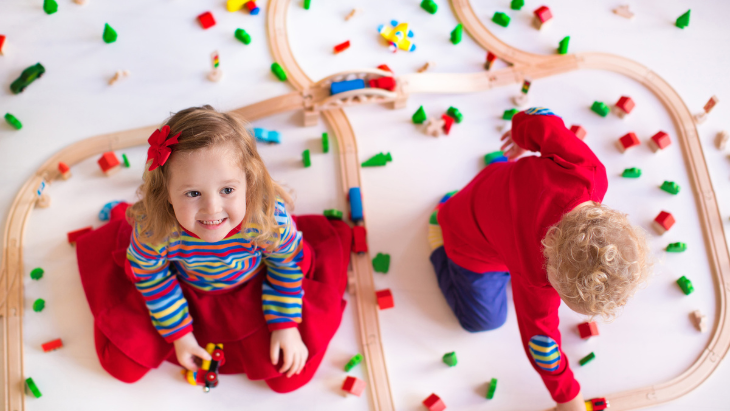 Operated by a team of dedicated volunteers, the Middle Dural Toy Library welcomes families every Saturday. Located in Hornsby Shire, this toy library encourages children aged from birth to 10 years to learn and grow through play. The library's diverse collection of indoor and outdoor toys, puzzles, costumes, and ride-on toys ensures there's something for every child. Membership starts at just $50 a year, with flexible options depending on how many toys you wish to borrow.
Location: 1 Sunnyvale Rd, Middle Dural. Open 10am - 12pm every Saturday.
More Things to Do in Sydney
Sydney's Best Indoor Play Centres
The Best Kids' Shows in Sydney 2023
The Best Beaches for Kids in Sydney
Have you signed up to our newsletter? Join ellaslist to get the best family and kid-friendly events, venues, classes and things to do NEAR YOU!