Top 10 Summer Sport Activities for Sydney School Kids
Preschoolers
Family
Kids
Teens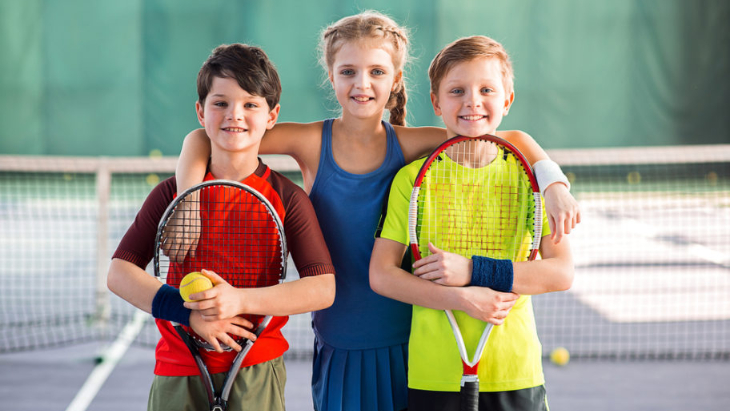 With the warmer season fast approaching, it's time to get thinking about your kids' summer sport activities. Many schools and sporting clubs have begun taking new enrolments for the summer – so you don't want to be left out.
If you haven't decided on what new summer sport your school-goer will like to keep active, fit, coordinated & healthy, keep reading on for our Top 10 Summer Sport Activities for School Kids.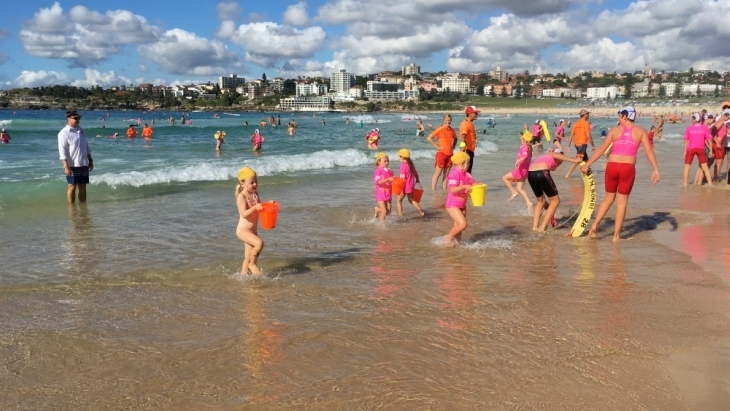 NIPPERS

&

SWIMMING

Water safety is top priority in all our minds as parents. More importantly, when one of your favourite family summer activity is hanging out at the beach or swimming. Nippers is a great confidence-building activity for your young ones to learn about having fun in a safe beach environment.

The Junior program introduces kids from the ages 5-13 years invaluable surf lifesaving skills which will stick to their souls for life! The little ones will gain confidence by passing the 'tests' of swimming, body boarding, beach sprints, dolphin-diving, spotting a rip, having fun with new friends and discovering things about themselves.

How to get your kids involved? Read our guide here.


Eastern Suburbs/North Shore:

If you're in the Eastern Suburbs or North Shore, join OceanFit4Kids for their awesome Beach Safety & Ocean Swimming lessons in Bondi or Balmoral.
Or check out The Des Renford Leisure Centre in Maroubra.
YMCA offers swimming lessons at UNSW Fitness and Aquatic Centre in Kingsford.
Aquabuddies offers private swim lessons and group lessons.
Mermaid Academy runs off along the famous Bondi Beach.

Inner West:
In Ashfield the Little Monsters Swim School trains kids from 6 months to 6 years.


City/St George:
Duck and Dive Baby Swim School teaches young kids right in the heart of Sydney, in Broadway and Kogarah as well as the St George region, for kids 0-3.5yrs.
In the Deep Swim School offers premium swimming lessons in Sydney City and Kingsford.

South Sydney:
In Rockdale the MOD Squad offers professional swimming lessons at Fitness First in Rockdale and Matraville.

Got a pool? Enrol with Tanya's Tadpoles for holiday intensive swimming classes in the comfort of your own pool; or Surf Life Saving NSW for beach spots all over Sydney.
SOCCER
Second to swimming as one of the most popular kids sports according to the Australian Bureau of Statistics' Children's Participation in Cultural and Leisure Activities survey. You can't go wrong with soccer. There's just something highly appealing for kids of both genders looking to improve their co-ordination and control skills and sense of camaraderie!

How to get your kids involved?
Eastern Suburbs
Goal Soccer Academy (this is a great one that offers soccer camps), Monsters United and Kickeroos.
Inner West and South West
KIKOFF Soccer.
All over Sydney
Little Kickers has a class near you. Sports Kickstart and Soccajoeys
TENNIS
It's game set and a match for kids who love tennis. Try out this racquet ball sport if you reckon your child possesses good hand-eye coordination, has great agility and is a keen decision-maker.
Don't worry if you think tennis might be a bit intimidating – programs suited to primary school-aged children are conducted on smaller courts, use lighter racquets and low-compression balls that don't bounce too high make learning tennis fun and easy. This means that kids are able to start rallying and having fun right from their first lesson!
How to get your kids involved?
Eastern Suburbs
Get in touch with Topshot Tennis, Maccabi Tennis or Eastcourts Tennis.
All over Sydney
Discover a tennis club near you thanks to Tennis Australia.

BASKETBALL
If your kid is agile when it comes to playing ball and has keen team player abilities, why not let them have a go at basketball? This quick-paced game builds movement skills and confidence like no other. But bear in mind, that for kids aged 6-9 years, basketball is still more about fun than technique. The ages between 10-13 years is when technique training comes more into play.
How to get your kids involved?
EASTERN SUBURBS
Get started with Easts Basketball League' 6-18 year olds programs or the Bondi Cubs program for 5-8 year olds.
All over Sydney
There's also the national program Aussie Hoops for 5-10 year olds near you.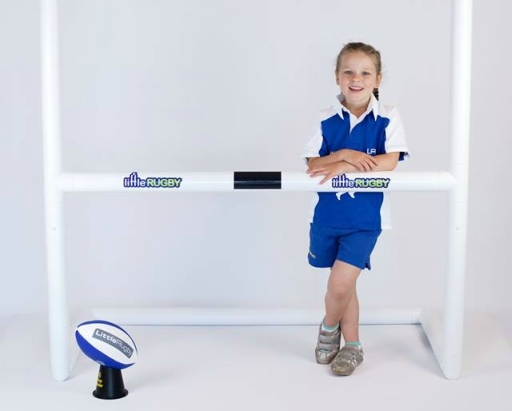 RUGBY
Dream about raising your own little Wallaby or All Black? Build your child's rugby potential and give him/her the opportunity to improve their ball skills in an engaging group-play environment in this world famous game.
How to get your kids involved?
ALL OVER SYDNEY
Little Rugby will train your 5-7 year old Mega Rugby star. GOGO Healthy Kids also offers school holiday football camps.

GOLF
If your child is more of a solo sportsperson, perhaps let him/her have a go at golf. The sport is great at helping your child develop skills like respect and perseverance, while developing new motor and life skills along the way.
How to get your kids involved?
Northern Beaches
Pittwater Golf Centre offers an amazing program for kids from ages 5-13.
All over Sydney
Look up a centre nearby offering the MyGolf program here.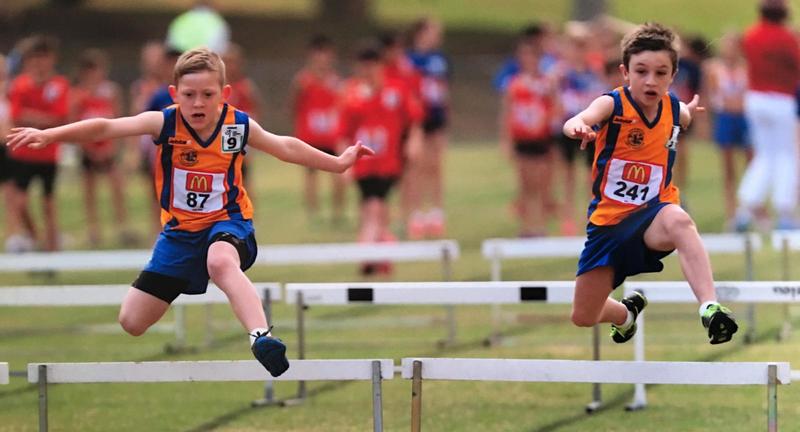 ATHLETICS

Does your child love running amok and have too much energy to burn? Get your 5-16 year old into the uniquely Australian sport, Little Athletics and he/she could someday be an Olympic star. This national program which includes running, jumping, throwing and walking events is specially modified to suit the ages and abilities of children.
How to get your kids involved?
All over Sydney
Try out the FREE Go4Fun program if you just want to give your child a go at athletics or the NSW Little Athletics program could be your child's pathway to gold.
SAILING

As a huge continental mass, we Aussies love the water! But let's face it, not everyone is a water baby. So perhaps a Jessica Watson sail around the world dream could be something your child aspires to?
How to get your kids involved?
All over Sydney
Discover sailing with Yachting Australia's Tackers program. The Tackers sailing program is for 7 to 12 year olds where instructors teach your child how to sail, explore a beach, river or lake – and make sure they have loads fun at the same time!
CYCLING
Does your family love going on bike rides? Why not give your child a chance at junior recreation cycling or racing? AustCycle and Cycling Australia's National Junior Recreation Program is a developed bike riding education program for 5-12 year olds, designed to help your child learn bike handling skills and road safety. They can also get involved in a variety of disciplines from road, track, MTB, BMX and cyclo cross.
How to get your kids involved?
All over Sydney
Head on to Cycling Australia to find a club or participate in a school holiday program.

CRICKET
As one of Australia's most popular icons of our summer culture, how can we not consider cricket? If your offspring is bat and ball coordinated, let them have a go at the different game formats and develop social skills, physical fitness, sportsmanship and basic cricket knowledge.
How to get your kids involved?
Eastern Suburbs, North Shore, Northern Beaches, Inner West
Join one of Sports Fundamentals programs.
All over Sydney
Play Cricket at one of the many junior clubs around Sydney.
Even More Sporty Ideas Here
Top Sports Classes In Sydney
Sydney's Best Gymnastic Schools
Best Dance Classes In Sydney
Have you signed up to our newsletter? Join ellaslist to get the best family and kid-friendly events, venues, classes and things to do NEAR YOU!