The Orchard Penrith: Sydney's New Family-Friendly Destination
The Orchard Penrith: Sydney❜s New Family-Friendly Destination
Mums & Bubs
Toddlers
Preschoolers
Kids
Teens
Family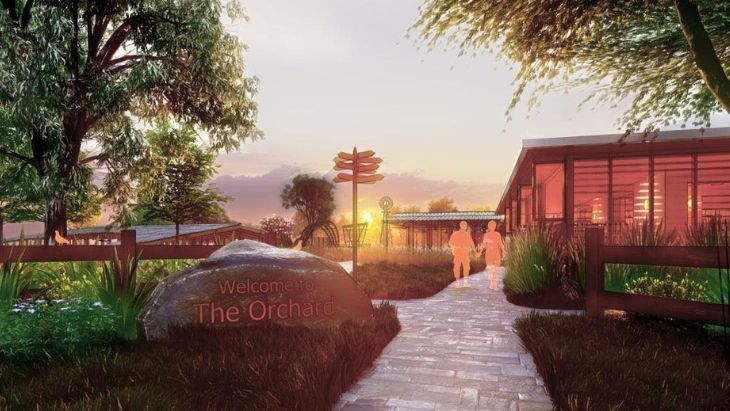 At ellaslist, it's no secret that we love hearing about a new destination popping up around town. Whether it's a cafe, restaurant, or playground opening, we're always on the lookout for new ways to experience Sydney and all that it has to offer.
That said, some openings get us more excited than others—and The Orchard in Penrith has us especially stirred up. An all-new venue spanning a plethora of dining options, a playground, and even a farmyard, it's safe to say that The Orchard Penrith has well and truly piqued our attention as Western Sydney's ultimate family-friendly destination.
The Orchard Penrith: Sydney's New Family-Friendly Destination
The Orchard Penrith Location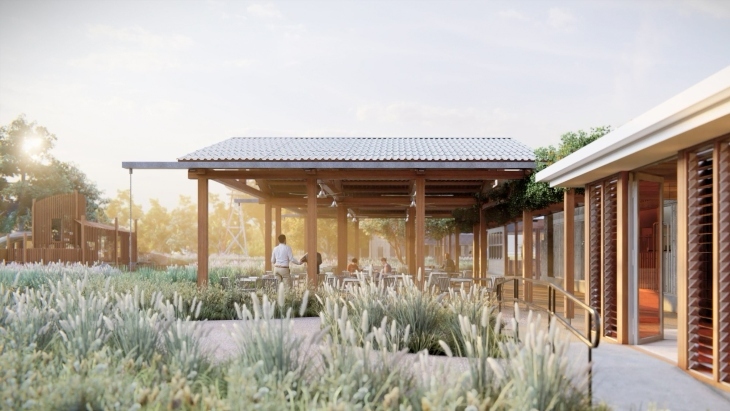 Situated on the Eastern banks of the Nepean River, this sprawling venue is located to the north of the ultra-popular East Bank dining precinct and adjacent to Tench Reserve (where a new outdoor oasis for families is situated. What a spot!).
The Orchard has undoubtedly added more sparkle to what is already a vibrant culinary scene at the East Bank dining precinct. With eight dining options representing a variety of cuisines already there, the precinct has become a beloved destination for diners from all corners of Penrith City and beyond.
Food Glorious Food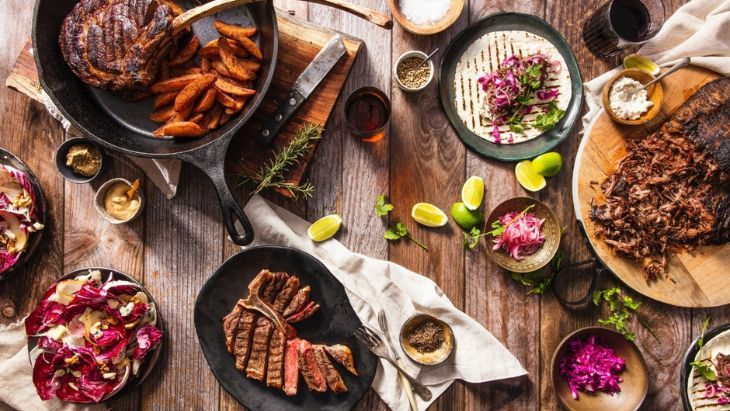 A real do-it-all gem of a dining destination, The Orchard is home to a whopping five dining spaces, meaning there's something for every group and type of occasion.
The Farmhouse is a cafe by day and a restaurant by night, The Kiosk serves up classic Aussie takeaway grub, The Stables offer a gorgeous open-air casual dining experience, while The Garden Bar is your go-to for cocktails and The General Store has all your grocery needs covered, alongside coffee, baked goods and sandwiches.
Basically, you won't go hungry! We can't wait to dive in.
A Family-Friendly Feat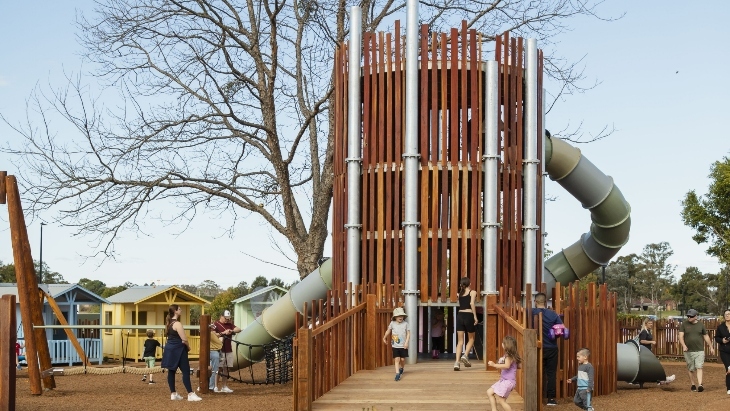 The Orchard is designed to express the creativity and beauty of rural Australia with the finest hospitality experiences, and let the minutes show, it looks set to be the ideal destination for families.
Beyond some seriously delicious-sounding restaurants, The Orchard also offers all-important things to do for families—perfect for restless kids who want to explore. A farmyard makes for a super exciting and novel experience, while the playground offers the perfect opportunity for busy kids to blow off some steam. It doesn't get much better than that!
The Orchard Address Location & Opening Hours
The sprawling venue is located at 50 Tench Ave, Jamisontown, and there is plenty of parking available onsite.
The Orchard is open seven days a week from 7 am to 5 pm on Mondays and Tuesdays, and 7 am to 9 pm from Wednesday to Sunday.
More Things to Check Out in the West
The Best Restaurants in Blacktown
Parramatta's Top Cafes
Kid-Friendly Pubs in Sydney