The Most Over The Top Doughnut Ever (Seriously, It Has Gold Leaf)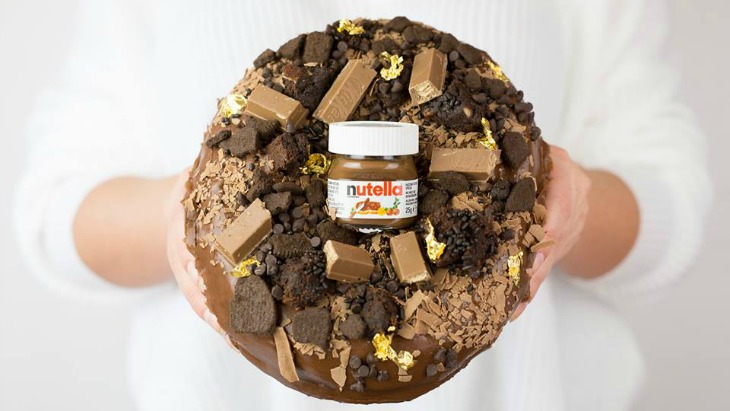 By: Phoebe Ackland, ellaslist
As Sydney-siders, we're no strangers to indulgent dessert crazes and crazy food hybrids (remember sushi doughnuts?), but this creation from Doughnut Time takes the dough.
In celebration of World Chocolate Day last Friday, everybody's favourite doughnut supplier released the limited edition 'Donutella Versace', a mega doughnut for up to 4 chocaholics made from Hershey's and cocoa dough iced with chocolate glaze, filled with Nutella and topped with chocolate flakes, Kit Kat, Oreo biscuit, chocolate fudge brownie, chocolate sprinkles & chocolate chips, a mini jar of Nutella.....and gold leaf.
Weighing in at 1 kg, this sure is one sweet way to simultaneously celebrate recent dessert festivities and boost your sugar levels. This over the top doughnut monstrosity costs $34 which is a not-so-drool worthy price tag for a doughnut, but we have no doubt chocolate and dough lovers will consider it an investment.
Yes, unfortunately, International Chocolate Day is over but you can still take Donutella home. Pre-order her 24 hours in advance for pickup at a participating Doughnut Time store, until this Thursday 13 July 2017.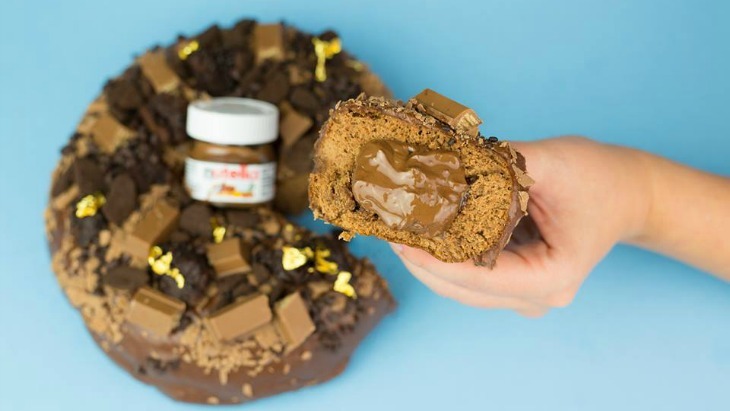 What do you think of Donutella? Too much or just enough? We want to know! Comment on Facebook.