Happy World Chocolate Day!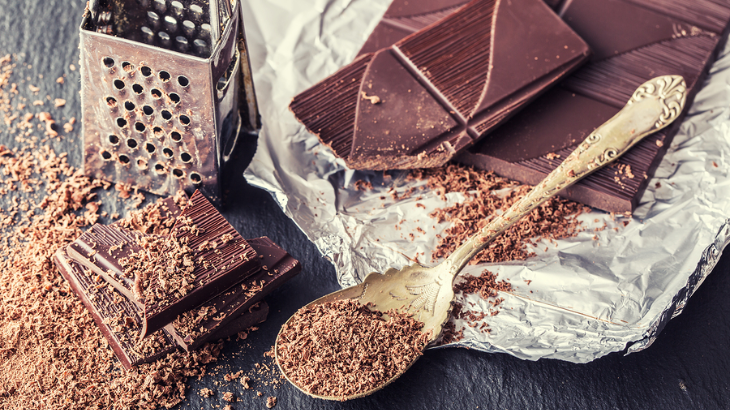 By: Phoebe Ackland, ellaslist
We have a reason to celebrate this beautiful Friday, and it's not just because it's T.G.I.F. Happy International Chocolate Day to all the chocoholics, Nutella lovers and dessert cravers out there.... this is the one day where you can indulge your senses completely without any guilt whatsoever!
Why today? From what we can dig up, 7 July 2017 marks the day on which chocolate was introduced to Europe, 467 years ago.
To celebrate this fine occasion, we've compiled a list of some of our favourite chocolate paradises in Sydney, as well as easy recipes to make at home to make this day delicious for the whole family. Whether you're into bars, blocks, biccies, or milkshakes...whatever it is, just enjoy it.
1. Max Brenner Are Drizzling Chocolate On EVERYTHING
No, you didn't read that wrong. Head to your local Max Brenner (there are HEAPS across Sydney) this International Chocolate Day with ANY* item of your choosing, and have it drizzled in chocolate for FREE! An ice cream, a pair of shoes, you kid's favourite fidget spinner....you name it, and Max Brenner will chocolatise it. Upload a picture of your chocolatey object to Instagram (we can only imagine some will be more delicious than others) and use the hashtag #maxbrenneraus to enter the draw to win an indulgent chocolate feast for you and four chocoholic friends. (* live animals, illegal and inappropriate items excluded). Happy Chocolate Day!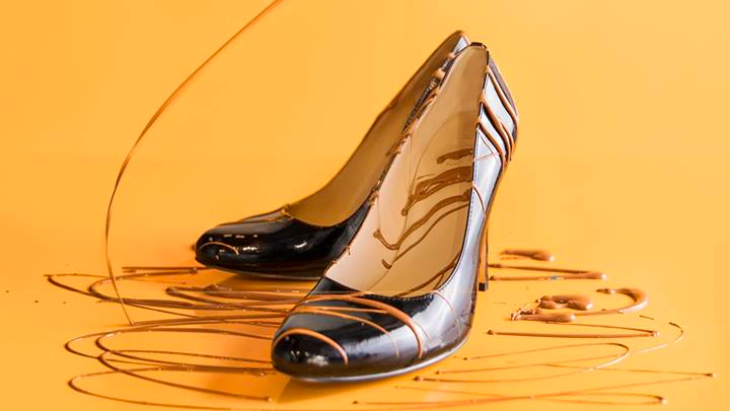 2. Chocolate Paradise Found
Life is uncertain, eat dessert first! That's the motto at the Sir Braxton Chocolate Bar, a chocolate haven hidden in the backstreets of Rockdale. Whilst they serve up some seriously delicious savoury dishes, only head here if you're prepared for a sugar splurge. Try their decadent unicorn waffle shakes, their salted caramel popcorn crunch freak steamers (pictured), their crepes of their waffle towers.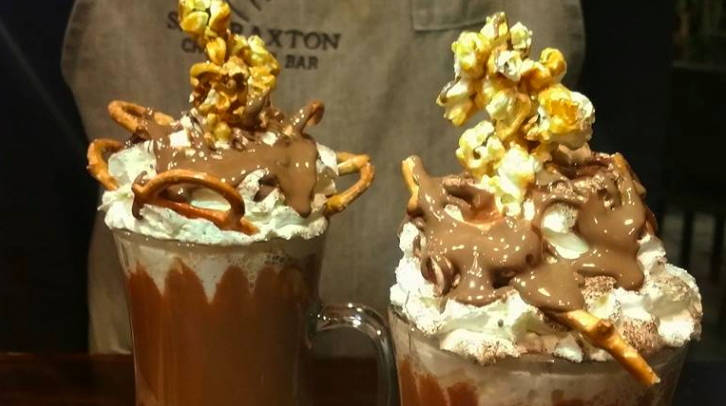 3. Winter Warmers
World Chocolate Day falls in the perfect Aussie month to enjoy a hot choccie, and boy oh boy do we have some delicious options for you to try. RivaReno Gelato in Barangaroo does an exceptional dark cocoa hot choccie, Cremeria De Luca in Five Dock does thick, creamy, Italian-style hot choccies, and San Churro sticks to a traditional Spanish hot choccie recipe. For more options, click here. If you happen to find yourself in Melbourne this 7 July, then you need to get your freezing hands wrapped around this baby.
4. You Gotta Love Chocolate...
According to a recent study, chocolate makes you smarter. As if we needed another excuse to indulge today! A clinical trial found a "significant association" between eating chocolate more frequently and improved brain function, as well as improved cardiovascular health, blood flow, skin protection from sun damage, reduced cholesterol and reduced risk of stroke. With that in mind, would you like a piece?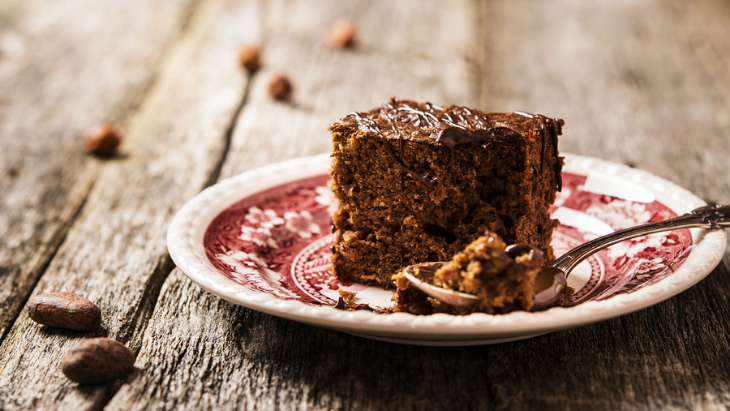 5. Make A Chocolate Creation At Home
This recipe couldn't be more chocolatey, delicious or EASY! The 2-ingredient chocolate cake will only cost you 6 eggs and 3 bars of chocolate, so head to our article for a simple how-to video and a step-by-step recipe. We also love chocolate brownie pops that you can create in just one bowl- they're simple to make, fun to eat on a popsicle stick and are totally fudgey.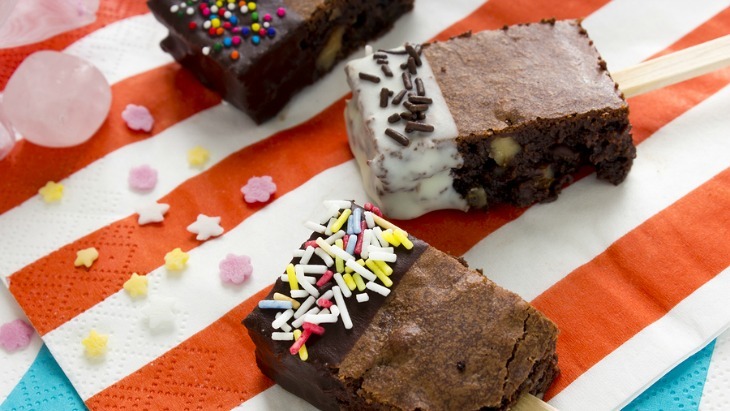 6. Coming Soon...
If you're just not in the chocolate mood today of if you just can't bear the thought of this international celebration coming to an end, then get ready for the Smooth Festival of Chocolate coming to The Rocks in August. For two decadent days, all your chocolate dreams will come true, with a Lindt Lounge, heaps of cooking demos, a pop-up Baci chocolate shop, an Espresso Martini bar and a handful of celebs taking to the smooth Star Stage. We can't wait!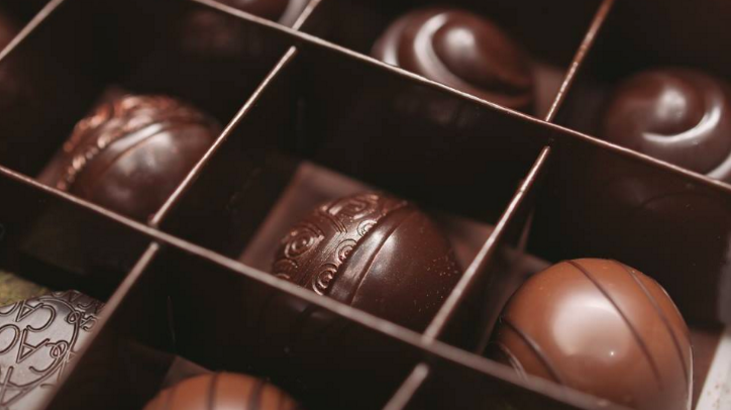 7. Our Favourite Chocolate Cafes
There are heaps in Sydney, and today is the absolute perfect day to treat your kids with a trip to one of them. The Lindt Cafe is a city commuter's favourite treat spot so head to Martin Place for some macaroons and handmade chocolates, as well as Koko Black in the City, Coco Chocolate in Kirribilli and Mosman, Adora at venues across Sydney, Cloud 9 in Newtown, Zokoko in Emu Plains and Max Brenner, naturally. See our full list here.