The Best Soccer Classes For Toddlers In Sydney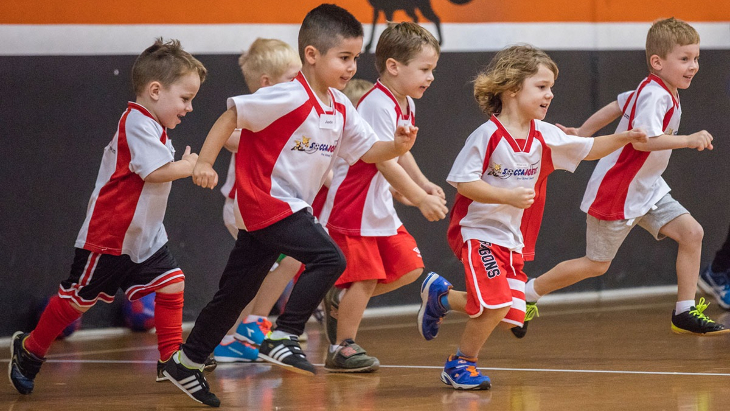 Looking for something to occupy your active toddler? Do their eyes light up whenever a ball – or really, any ball-shaped object – is in sight? Give toddler soccer classes a try! Aside from instant entertainment during the week, playing soccer provides so many benefits to children: exercise, improved sleep, better coordination and balance, an opportunity to socialise, lessons in teamwork, a self-esteem boost … the list goes on!
Here are some great soccer classes in Sydney that run programs specifically designed for toddlers.
Little Kickers
Why should toddlers have all the fun? Get some incidental exercise alongside your little one (hello multitasking!) by joining a Little Kickers class. Each 45-minute session requires parents to get actively involved with activities designed to help children learn the basics of football in a structured yet play-oriented format. As an added incentive, kids also get a chance to earn 4 badges to celebrate their achievements throughout the program.
Little Kickers has a well-developed structure that guides toddlers through the different stages of sports skills development.
Age Group: 18 months - 2.5 years
Where: Various locations across Sydney
Find out more about pre-school soccer at Little Kickers and book your trial.
Kickeroos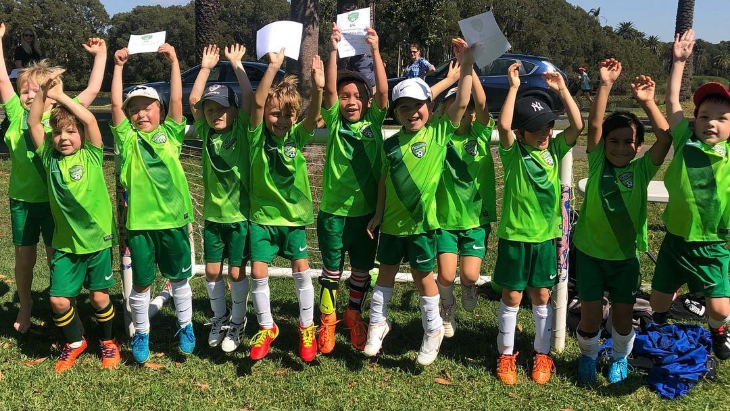 Who wouldn't want to do the soccer run if classes are located in the beautiful, leafy surrounds of Centennial Park and Lyne Park in Rose Bay? Run in the great outdoors, Kickeroos offers a fun introduction to soccer in small classes of only 10 kids. Toddlers will not only learn the basics of rolling, kicking and throwing but also gain invaluable gross motor and cognitive development skills in a nurturing and positive environment.
Age Group: 18 months – 2 years
Where: Centennial Park & Rose Bay
For more information, seasons and pricing, visit Kickeroos Sydney.
Grasshopper Soccer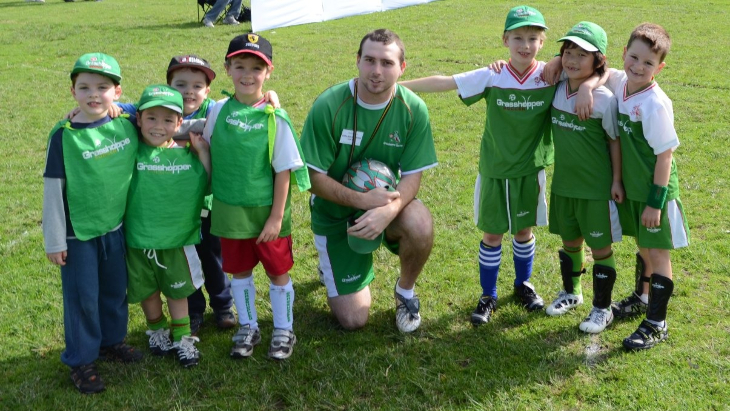 As the fun name suggests, this community-based soccer organisation – which conveniently runs on both weekends and weekdays – is all about teaching littlies how to play soccer in a fun and rewarding way. Their toddler 'Mites' soccer program uses a special 'Mite-E coaching ball', which is smaller than regular soccer balls, easier to manage and better suited to little feet.
Each session includes learning a new skill, followed by 2 fun games to build up your child's confidence. Parents are encouraged to get involved in each session, so don't forget your running shoes!
Age Group: 2 - 3 year olds
Where: Castle Hill & Carlingford
Find out more about Grasshopper Soccer classes.
Soccajoeys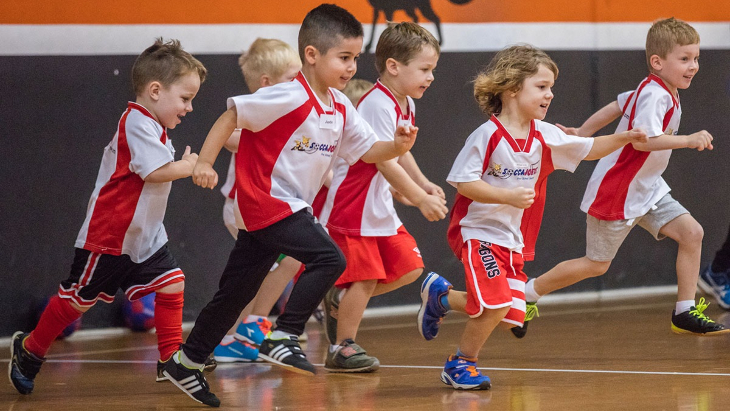 If your soccer-loving toddler is a little older (closer to preschool age), Soccajoeys might be right up their alley. Their 'Minis' program teaches the basics of football to 2.5 to 3-year-olds in a non-competitive, indoor environment designed to move your child from parent-supported participation to independent play. At Soccajoeys, kids are encouraged to learn at their own pace, so there's no pressure for your little dribbler.
Age Group: 2.5-3 years
Where: Over 60 locations around Sydney
Check the website for class times and prices at Soccajoeys.
The Football Factory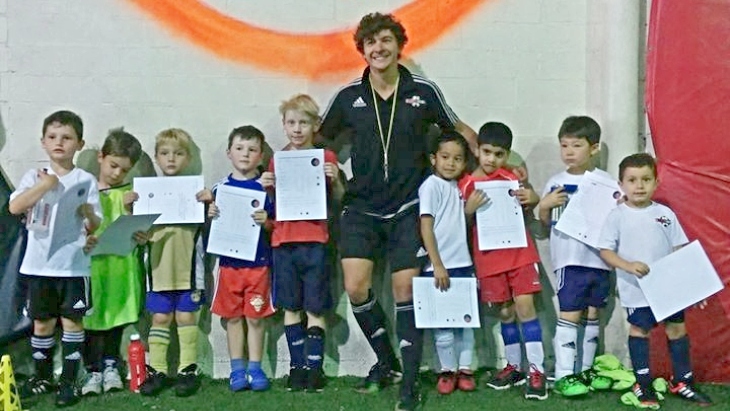 If you want to get your toddler started on the right foot (pun intended!), try the Football Factory, located in Frenchs Forest in Sydney's north. Classes for toddlers are run indoors on a synthetic turf surface that replicates the perfect playing and training conditions. Each 30-minute soccer class uses a variety of sports techniques to teach your child the basic components of soccer while improving their coordination, balance and gross motor skills – all in a fun and friendly environment that encourages them to have a go.
Ages: 2 - 3 years old
Location: 2/8 Aquatic Drive, Frenchs Forest
Find out more about the Football Factory or to register for a free one-week soccer trial.
Other Sports Classes In Sydney
Martial Arts Classes For Kids In Sydney
Sydney Basketball Classes & Clubs
The Best Dance Classes In Sydney

Have you signed up to our newsletter? Join ellaslist to get the best family and kid-friendly events, venues, classes and things to do NEAR YOU!