The Best Baby Swim Lessons In Sydney
Preschoolers
Family
Mums & Bubs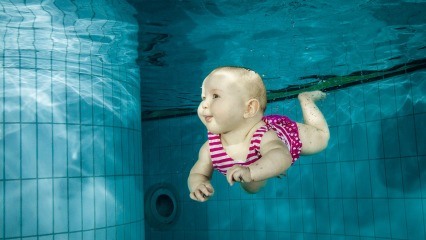 Little Aussies usually turn out to be water babies… but they need a little help getting there at first! Here are our top picks for Sydney's best baby swim schools, that you can truly trust with your precious little one.
1. Duck and Dive Baby Swim School
Teaching your baby to swim not only gives them valuable life skills, but also builds their confidence in the water and is a lovely bonding experience for the two of you. Through Duck & Dive's fun yet structured baby swimming lessons, they teach parents to swim with babies from 0 to 3 years, in a warm, relaxed and calm environment. Duck & Dive is a genuine boutique, family run swim school specialising in babies from aged 0 to 3yrs and offer baby swim lessons in Sydney's inner west, north shore and St George areas.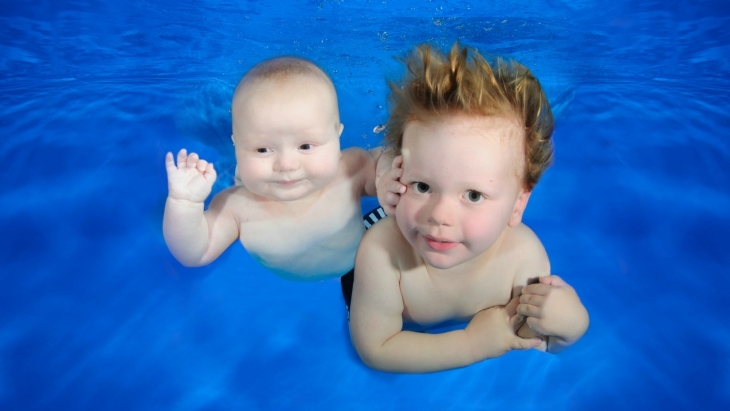 2. Funfitness Swim
Funfitness Swim School at the Croydon Tennis Centre offers parent and baby lessons from 3 months to 18 months of age. Mums and bubs will feel completely comfortable in their indoor salt water pool, heated to a delightful 32 degrees. There are two streams within the baby classes to allow a focus on skills which are age appropriate. Classes focus on water familiarisation and water safety, and from 18 months of age, the child moves to a learn to swim class where they will build on their water skills and learn water safety skills. Swim classes are small (maximum of 8 for babies and 4 for Learn to Swim programs from 18m) to ensure everyone gets plenty of attention. Funfitness Swim School is a Gold level recognised swim school with Austswim which provides access for customers to claim back a portion of their learn to swim fees with participating Health Funds.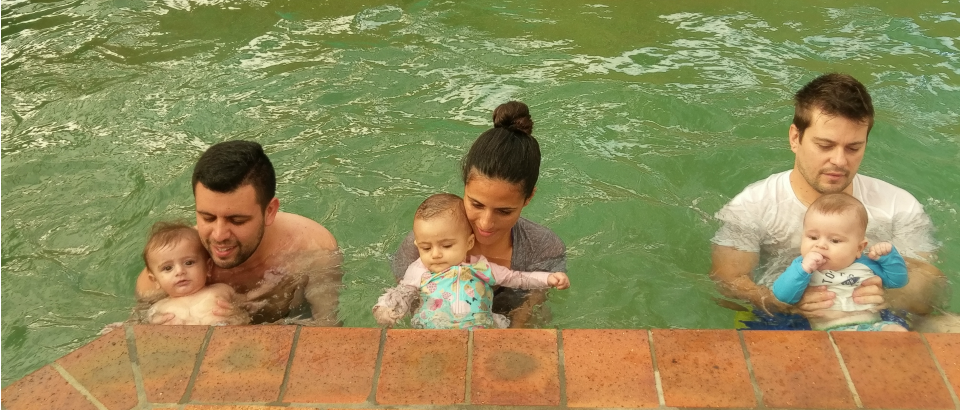 3. Jump! Swim Schools
Jump! Swim Schools located in Crows Nest is a boutique learn to swim facility specialising in baby swim classes from 3 months of age. They provide small, intimate classes for your little ones in a purpose-built, indoor pool with UV treated water heated to a warm 32 degrees, based in an environment free of distractions. Jump! swim's expert qualified swimming teachers are experienced in teaching babies, toddlers and children up to pre-squad level, so your children are sure to feel safe and nurtured on their swimming journey. Book your FREE trial today!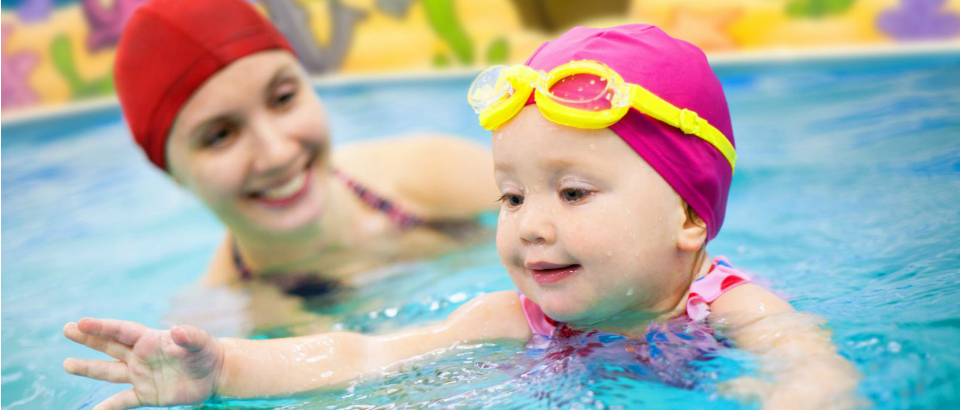 4. Carlile Swimming
Carlile Swimming believe that to swim well is an asset for life. The ability to swim well is not only potentially life-saving but is also a core life skill that will provide lasting benefits and enjoyment to all Aussie kids. Their baby classes have been designed to balance fun and games with water confidence. With a parent or carer in the water, these classes encourage children to be comfortable submerging and floating on their backs. Your baby will love the games, songs and routines in the 30 minute classes too! And you're in safe hands too, Carlile is recognised as one of the world's best swim schools, and has been teaching babies and children to swim well for over 60 years. There are 10 locations across Sydney, find one here today.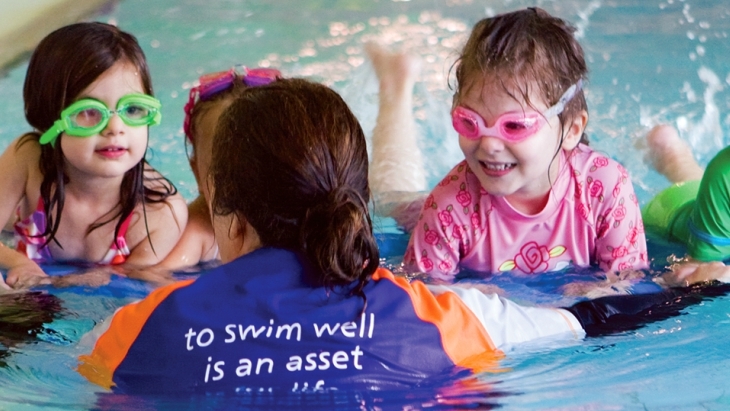 5. Aquabliss
Aquabliss provides premiere learn-to-swim lessons for babies in Sydney's North and North-West. Their Babybliss 1 program caters for little ones aged 6-16 months, and their Babybliss 2 program caters for babies aged 16 months +. These classes are an excellent bonding period for the learner and their carer, in which the carer plays a vital role in the process. Each thirty-minute lesson will introduce skills through demonstrations, patterning and simple exercises. Skills will be learnt and enjoyed through games, songs and routines to help your child learn.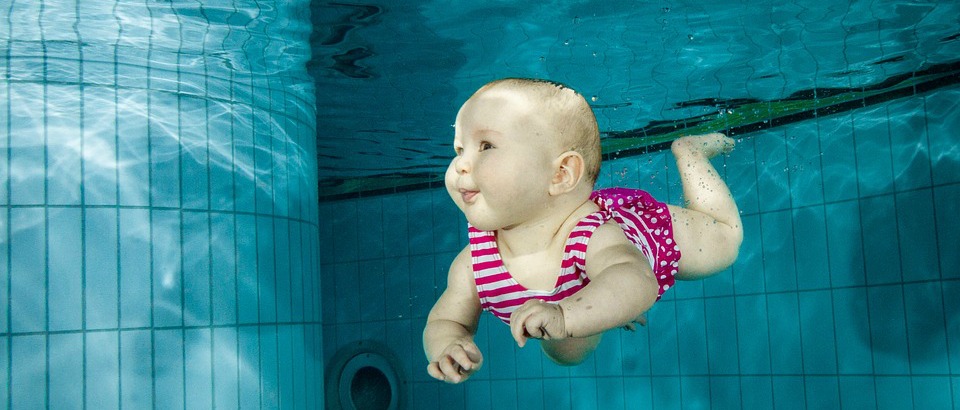 6. Speedo Swim Centre
Speedo Swim Centre in Bondi Beach is a state of the art 25-metre pool situated in the Speedo Fitness Centre, offering learn-to-swim classes for babies aged 6 months +. They boast brand new facilities including large en-suite bathrooms fitted with change tables, as well as nifty deck showers so mums and bubs can 'rinse and run!' Their Bondibubs classes are full of fun where little ones will learn swimming and safety skills in a safe, warm environment.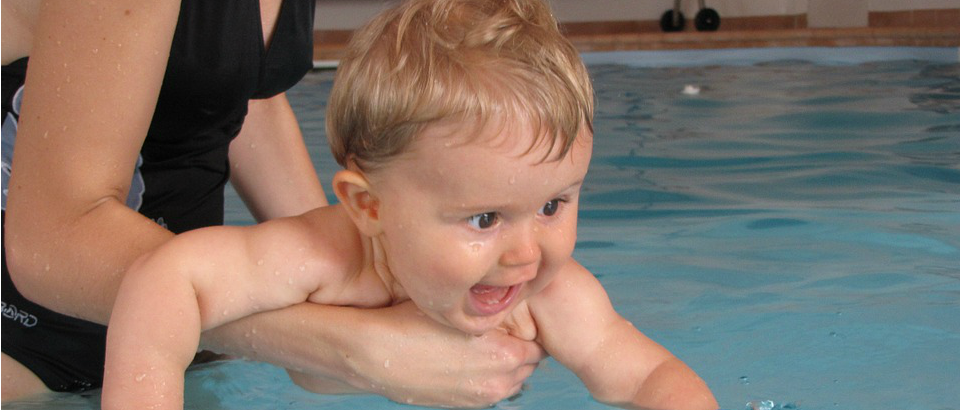 Have older children? Here are our top picks for the best swim schools in Sydney.
Reviews
YMCA NSW do Baby Swimming Lessons too. http://www.ymcansw.org.au/what-we-do/fitness-swim-sports/aquatics/swimminglessons