Sydney's Top Places To Take The Kids When You Have Out Of Town Visitors
ellaslist COVID-19 update: Please note that all the information on the website is correct at the time of publication. Please check the relevant website before visiting a venue or destination for the latest COVID-19 information. ellaslist is not responsible for any cancellations or closures.
So you've got out-of-towners coming to visit you for the holidays. They've got kids, you've got kids. They've been to Sydney once or twice before and done all the big stuff like The Bridge, The Opera House, Centrepoint (it will always be Centrepoint Tower to me) and the classic ferry to Manly, so what on earth can you do to keep active kids happy and eager adult visitors excited too?
Well, I could literally write the list from now until Christmas because frankly, the ideas are endless. Sydney is an absolutely amazing city with so much to do and so much to explore. I love Sydney and I love learning of its history and its natural beauty.
Here are some of our best "think outside the box" places to take the kids when you have out-of-town visitors.
*Prices correct at time of publication.
Sydney Living Museums (any of them!)
Sydney Living Museums is a collection of 12 museums and historic houses around Sydney. Personally, I have a membership and I highly recommend it (up to four kids free with ever adult membership). I received mine as a birthday present from the kids last year and my sisters renewed it for this year's gift. They also have reciprocal days that offer free entry into other MAAS Museums like The Powerhouse, Australian Museum and Sydney Observatory!
We have had so much (unexpected) family fun at these places. During school holidays, many of the houses have super fun activities for the kids to get involved in too. We spent last Easter doing egg and spoon races, counting chickens, dying eggs and doing rolly-pollies down the hills at Vaucluse house!
It's amazing how much information the kids absorb and how much you learn about your own backyard. Personal favourites of mine have been Vaucluse house (just down the road from Nielsen park so a double win), Elizabeth Farm and Hyde Park Barracks.
Locations are dotted across Sydney so visit Sydney Living Museums for all the details.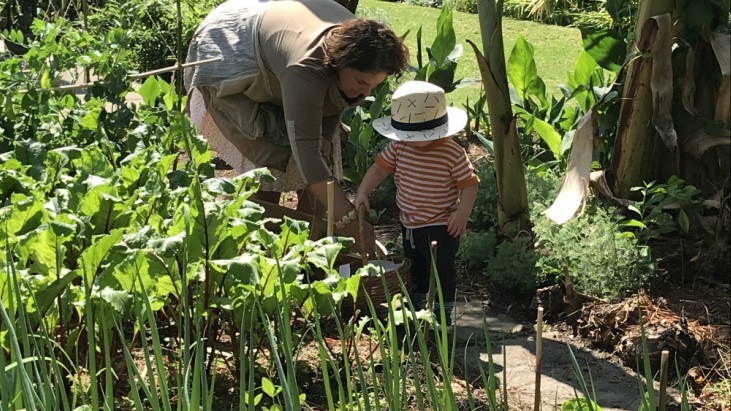 Animals Galore
Sydney is home to a number of animal parks, not just the world-class Taronga. Taronga is exceptional though, and they have recently opened a new Tiger exhibition. As a family, it's one of our most favourite places so we do visit regularly and I believe you'd be hard-pressed to find anyone who isn't happy to ride the gondola or watch the seal show (We're #TeamMitchie), the Bird Show or visit those adorable penguins on any given day in Sydney. Just being there is magical.
But, should this rare occasion occur, why not check out the following:
Visit the Seals who live on the Opera House Steps. It's free to do and fun to find them (walk to the back of the Opera House on the side facing the Bridge).

Symbio Wildlife Park is one of the lesser-known Zoos in the area however its offering is certainly anything but. Although not technically Sydney, it's only a short drive 45mins south of the city. The Zoo has Tigers & Cheetahs, Lemurs, Red Pandas, Australia Natives etc and they also have many fantastic behind the scenes tours available including the memorable "Keeper for a day" options for kids aged 8 and up. Prices: $34 Adults / $19 Child (3-15 years) / Family $94

Australian Reptile Park is also technically out of Sydney but again it's also less than an hour away. The park is another hands-on zoo and has won multiple awards. From their website "Guests will experience the thrill of sleeping out under the stars amongst the wildlife, plus an evening of interactive and hands-on wildlife awareness shows, animal encounters, an Aussie bush tucker BBQ, billy tea, marshmallow toasting over campfires, and damper making". Address: Pacific Highway, Somersby, NSW, 2250 (Look out for park mascot Ploddy the dinosaur visible on the mountain top before the Gosford exit heading north on the M1). Prices: $37 Adult / $19 Child (3-15 years) / Family pass options also available.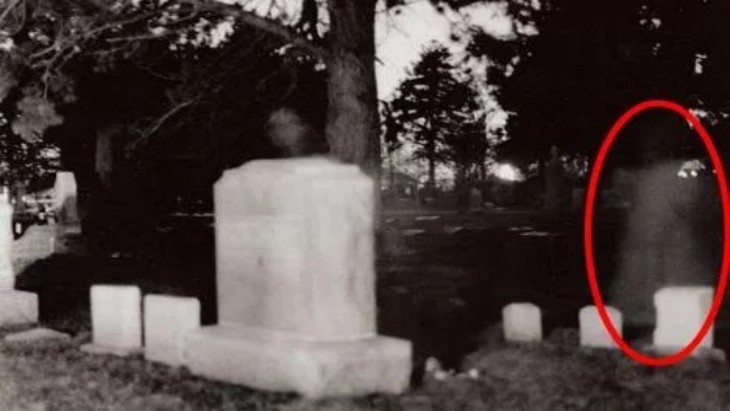 Ghost tours
A bit of a funny suggestion, yes, but for kids over the age of 8, most of Sydney's Ghost tours also incorporate some fantastic history, beautiful scenery AND are designed to be more fun than spooky. Read our recent post on Sydney's Best Ghost Tours.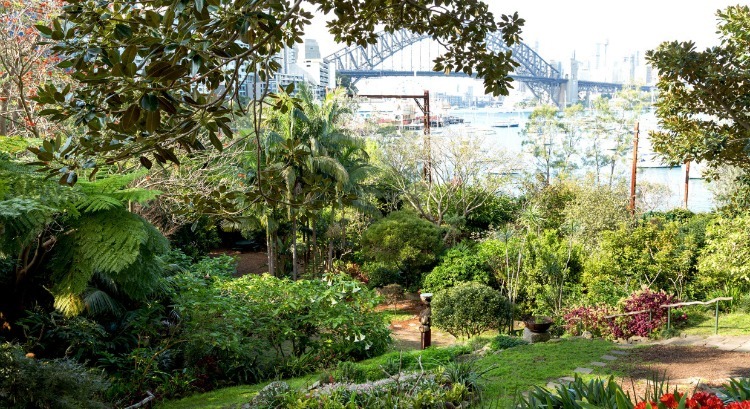 Glorious Gardens
One thing I've learnt as a mum is that kids NEED space. They need to run and they need plenty of room to do it in. Thankfully, Sydney has a number of breathtaking options to choose from depending on how far you want to travel.
Royal Botanic Gardens – Incredibly iconic and a must-do for every out-of-town visitor regardless of age. Views of the Bridge, the Opera House, the Harbour, Mrs Macquarie's Chair and of course access to the Government House and Boy Charlton Pool. A little lesser known tip for the Navy/Boat fans, just prior to sunset, when a navy ship is in port, you can watch the special sunset ceremony (bringing in the flags) from the gardens.
The Australian Botanic Garden, Mount Annan – 416 hectares of Australian Native Plant beauty. Throughout the year they have various exhibitions and they hold a wonderful Carols in the Garden.
The Japanese Gardens (Auburn Botanic Gardens) – One of my personal favourites. Everywhere you look, these gardens are magical, especially during Cherry Blossom season. There is a reflective memorial pool, kids playground and a FREE wildlife park.
E.G. Waterhouse National Camellia Gardens - Another of my personal favourites. This is heaven here on earth. Secret gardens full of waterways, walking paths and as the name suggests, Camellia's. There is a terrific "Alice in Wonderland" play area and a teahouse that offers yummy scones and Mad Hatters (high) tea party for the kids.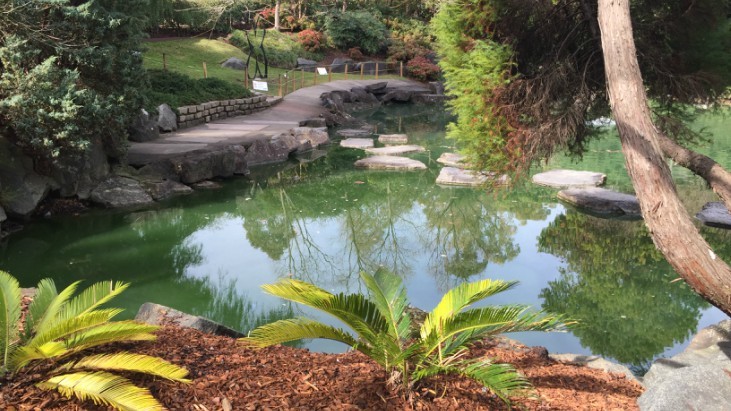 Island Hopping
Did you know you can spend a day island hopping around Sydney Harbour? It's true! Pick a typical stunning Sydney day and you can jump from Goat to Shark to Rodd to Cockatoo to Garden Island and back again! What a magical way to soak in the Harbour and its history. There are various cruise companies that can take you on these tours or you can DIY on Sydney Harbour Ferries.
Garden Island is home to Sydney's Naval base and has a terrific little café as does Fort Denison.
Camp, explore or do a Ghost Tour on World Heritage-listed Cockatoo Island or enjoy a Picnic on Shark or Rodd Island. So much to do AND see.
Go walkabouts
There is no better way to absorb a place you are visiting than to simply "get amongst it". Sydney is blessed with so many terrific oasis-like parks in the middle of all its hustle and bustle. Take the kids' scooters, bikes, kites and reconnect at some of these amazing locations:
Neilson Park: Vaucluse Road, Vaucluse.
Building sandcastles, go swimming in the shark-netted beach, eat at the café & restaurant, picnic in one of the three large picnic areas or bush walk along the track (magnificent harbour views!).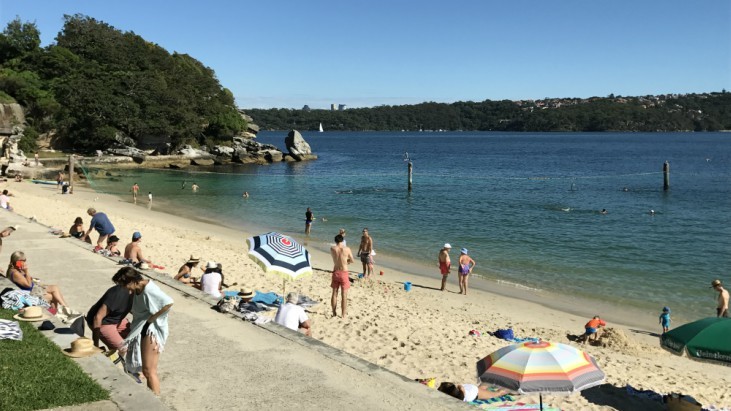 Sydney Park: Sydney Park Road, St Peters.
Walking tracks, Wetlands, Picnic areas, Café, Tactile playground, Bike centre and playing field.
Carss Bush Park: Carwar Ave, Carss Park
Walking tracks, shark-netted beach, AMAZING all-abilities playground, historical museum, sporting fields, wildlife and café.
Read about the new Malabar Coastal Walk.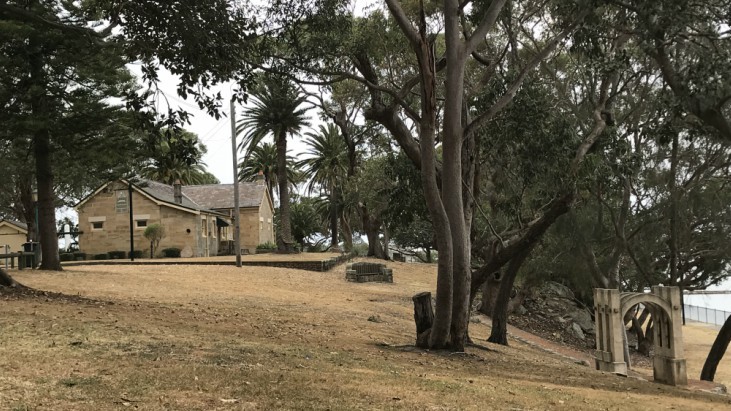 Centennial Park: Oxford Street, Centennial Park
The iconic location that offers a myriad of things to do like feeding the ducks, walking tracks, horse rides, bike rides, cafes and restaurants, playground including the brand new Ian Potter Wild Play Garden. Download the Centennial Parklands App "My Parklands" to plan your visit.
The Goods Line: Ultimo Pedestrian Network, Ultimo (behind The Powerhouse Museum).
The Goods line is the site of an old freight railway corridor that first opened in 1855. Today, it's half a kilometre wonderful shared bike path & walkway that runs from Central Station to Darling Harbour. There's a terrific water play area for the kids including sand pit, ping-pong tables, fitness bars, green space, a giant yellow table and funky study pods.
Aboriginal rock art: Everywhere!
Sydney always was and always will be situated on Aboriginal land. There are a number of Aboriginal rock paintings/carvings around. Some are obvious and others require an adventure.
Wulaba Track in Glades Bay Park (via York Street), Gladesville is one that instantly comes to mind. A 2km round trip track meanders through scrub, gum trees and mangroves (via the new metal boardwalk), is rich in well preserved Wallumedegal (aboriginal) history with many traces of their life still available to see including hundreds of shells from meals, rock carvings like the wallabies shown in these photos and evidence of campsite tool making. There are a number of stairs so best not bring the pram, wheelchair or scooter.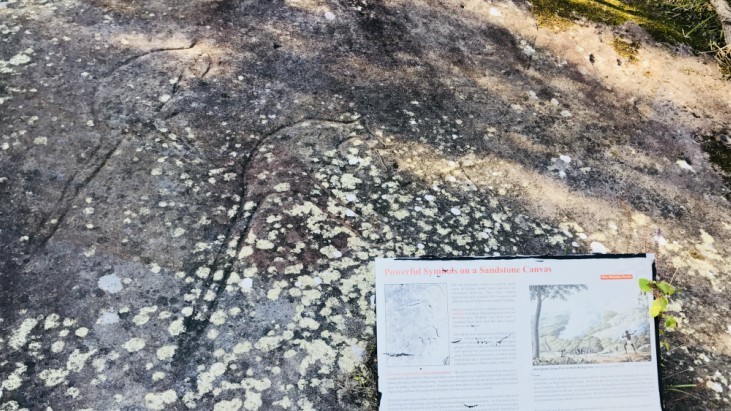 Photos courtesy of Sydney's Secret Places.