STEM Education: STEM Activities for Kids (and Why all Kids Need STEM)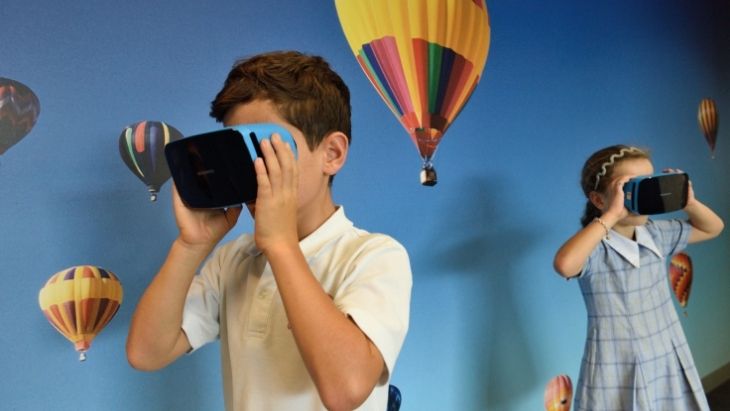 The concept of STEM education has gained a whole lot of momentum in recent years and refers to the integration of a curriculum that stems (we couldn't resist!) from the idea of learning through four specific disciplines—science, technology, engineering and mathematics.
This article will cover what STEM actually is and what it stands for, why it's such an important part of learning in today's society, how STEM learning looks for different age groups and some great examples of STEM activities that your little learners can try for themselves. Full ste(a)m ahead! (Ok, we'll stop now.)
What is STEM and what does STEM stand for?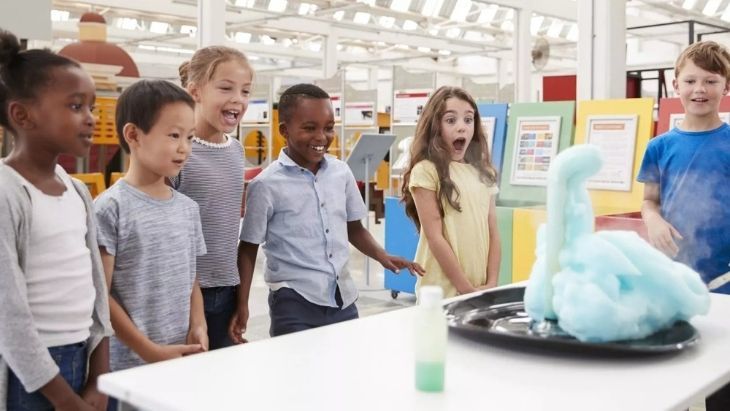 An acronym for science, technology, engineering and mathematics, STEM encapsulates the integrative approach to education that encourages children to learn the skills necessary in today's technology-driven landscape. The ever-evolving shifts and advances in technology are ultimately changing the way that children learn and connect with the world around them, and the skills that STEM learning aims to develop will lay the foundation for success both in and out of the classroom.
Why do kids need STEM activities?
It's estimated that a whopping 75% of jobs in the fastest-growing industries require the skills acquired through STEM education. The skills developed by STEM learning will equip children with the abilities to contribute to the workforce in a meaningful way when they're older. Skills learned through STEM activities include invaluable things like critical analysis, problem-solving, digital literacy, communication, initiative, independent thinking, creativity and a whole lot more.
What is STEM in early childhood?
While the concept of introducing STEM education into your little one's life from a very early age can feel slightly overwhelming, today's "age of information" renders the ability to create and innovate, understand the technology and comprehend how and why things work together extremely important.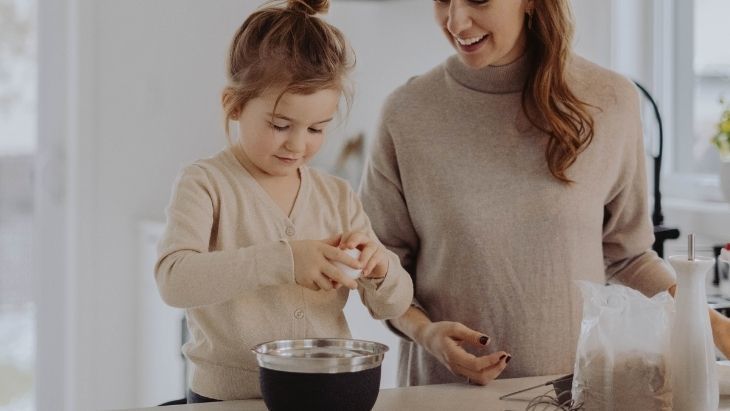 Plus—you'd probably be surprised to realise how many STEM-appropriate activities and conversations you incorporate into your day-to-day lives without even thinking about it. For example, cooking with your child involves counting out and adding ingredients, mixing them to see the outcome and working out how to get the right result—covering science, maths, and engineering. Building with blocks, counting the number of steps you take, playing with playdough or kinetic sand or building a house out of a box are all examples of STEM learning at play in early childhood! By asking questions, encouraging them to think creatively and solve problems, explore and take calculated risks, you are already setting your child up for STEM success.
What is STEM in school?
According to Education NSW, when it comes to STEM education in schools—the fundamental aim is to equip children with science, technology, engineering and mathematics (STEM) skills to solve authentic problems for the complex world around them. This looks different in primary and secondary schools, but the concept of providing age-appropriate and sustainable, transferable skills remains.
STEM activity ideas
1. STEMLOOK Robotics and Coding School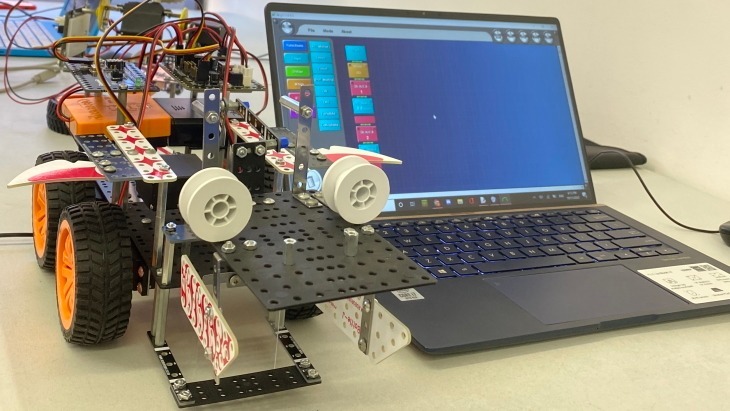 For kids with a passion for STEM (or those needing some extra encouragement to engage), STEMLOOK offers a curriculum that includes robotics, coding and 3D game design—all rooted in teaching kids vital skills for the modern world.
STEMLOOK's program is a mix of in-person (Chatswood, Surry Hills and Burwood) and live-streamed classes, with all students given access to a 'personal cabinet' in their Online Educational System. This provides students with access to educational STEM materials including home tasks, challenges and materials at any time.
2. LEGO® building with BRICKS 4 KIDZ®
Whether playing with LEGO blocks at home or at a class, the engagement in it as a STEM activity is the perfect foundation for learning. For those seeking a more formal setting, BRICKS 4 KIDZ® have locations across the country and offer educational play programs that provide a unique and supportive atmosphere for students to build until their hearts are content!
3. Home projects
While classes are a great way of engaging kids in STEM, there are lots of things you can do at home to further their STEM education. You could try building a tower out of plastic cups, build a marble run out of cardboard tubes and tape, or check out this guide to some STEM-inspired projects to immerse the kids in from the comfort of their own home!
More Learning and Play Here
The Benefits of Nature Play for Young Children
Sydney's Best Kid's Indoor Play Centres for Rainy Days and Summer Heat
Six Of The Best Ways To Help Your Child Connect To Nature
Have you signed up to our newsletter? Join ellaslist to get the best family and kid-friendly events, venues, classes and things to do NEAR YOU!