Six Of The Best Ways To Help Your Child Connect To Nature
Preschoolers
Family
Kids
Mums & Bubs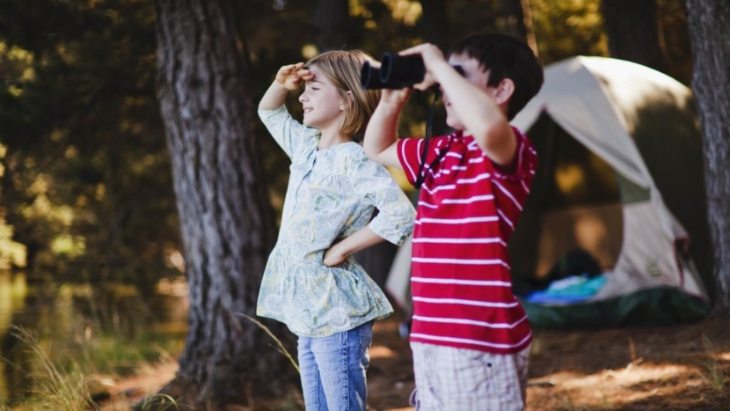 By: Stephanie Boyle, ellaslist explorer
As Sydney expands outwards, and more significantly, upwards, an increasing number of families are finding themselves living in spaces that are no longer representative of the 'Australian dream'. For a variety of reasons, more and more families are now living in apartments or in houses with smaller green spaces.
Thankfully in Sydney and its surroundings, we are blessed with an amazing variety of public parks and gardens and other outdoor spaces where children with or without their own gardens can reconnect with the environment.
Here is my list of the best experiences and places to go to assist your child experience nature in all its glory.
Visit A Farm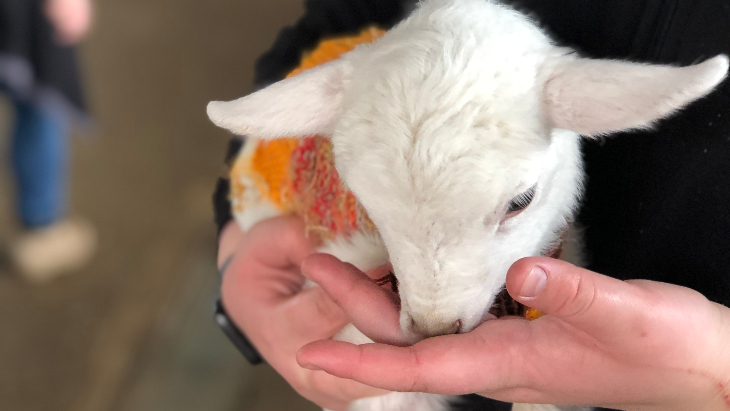 We love to visit the farm as a family. It's just so wholesome and rejuvenating. Children, particularly those without their own pets, love being able to observe and interact with the animals and there have been a number of studies that show just how beneficial this interaction can be for physical and mental health. There are also loads of learning opportunities to be had as children explore the origins of our food, how much work it is to take care of animals and the life cycles of both plants and animals. Our favourites are Calmsley Hill City Farm in Sydney's West and Rouse Hill Farm in the North West but there are loads of other places you can experience farm life around Sydney including Golden Ridge Animal Farm in Dural, Featherdale Wildlife Park near Blacktown, Symbio Wildlife Park in Helensburgh or Mowbray Park if you fancy spending the night on a farm and giving your little ones a more complete farming experience. And coming soon - a brand new zoo for Western Sydney (opening late 2019!)
Dandy Lions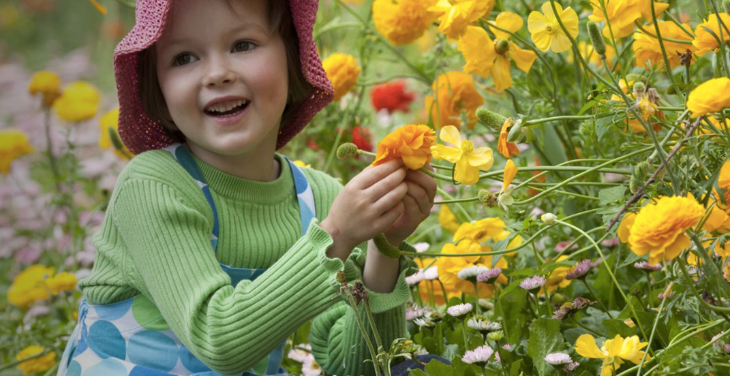 I absolutely love all of Sydney's botanic gardens; the wide sweeping vistas and terrific collection of native species on display at Mt Annan, the incredible Sydney garden with its procession of formal gardens all the way to the edge of the harbour, or the spectacular views and enchanting atmosphere of Mt Tomah. All of them have a great deal to offer families, whether you're just visiting casually to explore and picnic or to enjoy one of the seasonal planned events. However, the Dandy Lions program in the Sydney gardens is in a league of its own. The Dandy Lions program runs each school term on Thursdays from 10:30 am until approximately 12pm and bookings can be made online.
Arriving at the Victoria Lodge Gate, on the less frequented, eastern side of the gardens, participants are greeted by the charming course coordinators, where they're helped to find their personal name tag and invited to play freely with a range of outdoor garden-themed toys and a table of play dough. Once all of the children have arrived, the class takes on more structure and activities are designed to incorporate and celebrate the theme of the day. These themes and associated activities are carefully and thoughtfully selected, depending upon the season, what happens to be in bloom, the insects or birds that may have just hatched or special holidays or celebrations.
Each week the children plant and take home a tiny pot plant to nurture in their own garden or on their balcony or windowsill and there is always a clever craft activity for them to engage in. Songs are sung and stories told in congregation on a large mat under the shade of a glorious pepper tree. Finally, the children are gathered and embark on an educational walk through the magnificent gardens, often hunting for the creatures or plants they had spent the session learning about and usually finishing up in the community vegetable garden where they are free to sample seasonal fruits, vegetables and herbs- the perfect antidote to fussy eating habits and the major supermarkets.
MORE INFO HERE.
Fruit and Vegetable Picking

Fruit picking, like a visit to the farm, creates a brilliant connection between little ones and their food. It can even occasionally help children who are difficult to please when it comes to fruit and vegetables become more interested in trying new things. My son ate a whole apple for the first time, fresh from the tree after we picked them in Bilpin. He also came straight home and helped me prepare a meal with the vegetables we collected. There are a number of places in and around Sydney where your family can enjoy this experience such as Bilpin for apples or Sutton Forest for berries but of course what is available is dependent on the season. There's something extremely special about watching your children frolicking in amongst the rows of overladen fruit trees- it's truly a bucolic scene fit for a painting! Don't forget your camera- there are a lot of memories you'll be wanting to capture. ellaslist has also found the best fruit picking locations throughout the various seasons so you don't have to bother searching for hours!
Bush Walking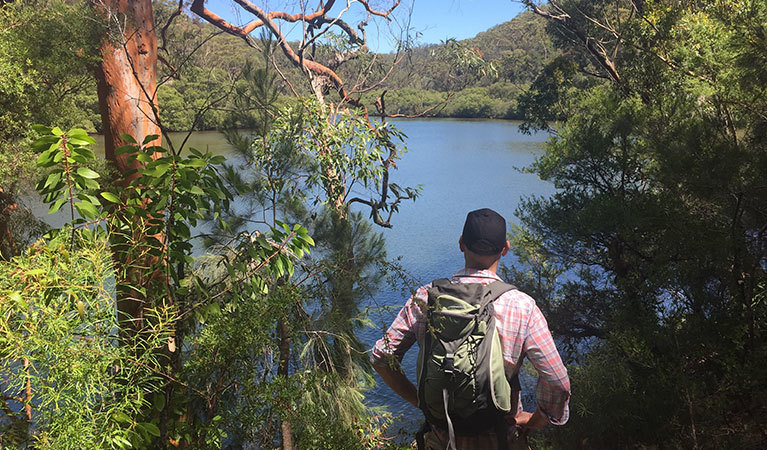 Strangely, when I lived in London 10 years ago, the thing I missed most about Australia was the ability to get away from crowds of people and be alone, even in our busiest city and the unmistakable smell of the Australian bush. It may not be a fragrance fit for a perfume bottle but it is without question one of my favourite scents. Bushwalking is a fantastic family activity. Children, from the time they can walk, are able to enjoy simple bushwalks and even babies can participate in the experience if you are able to wear them in a sling or baby carrier. It is a wonderful opportunity to slow the pace of life right down, take in the smallest and most exquisite things nature has to offer and to teach your children about the value of our natural environment. And Sydney has bushwalking experiences in abundance no matter what your region. We love the circuit around Lake Parramatta, the Taronga Zoo to Balmoral walk, Bobbin Head Point, Evans Lookout in the Blue Mountains and any of the walks in the Royal National Park but there are so, so many more. Grab a map (or your GPS- we're more old-school around my place!), pack a picnic, jump in the car and wing it. It's a lovely way to spend the day. Ellaslist has also picked the best trails for toddlers and preschoolers to make life easier for you!
Ku-Ring-Gai Wildflower Garden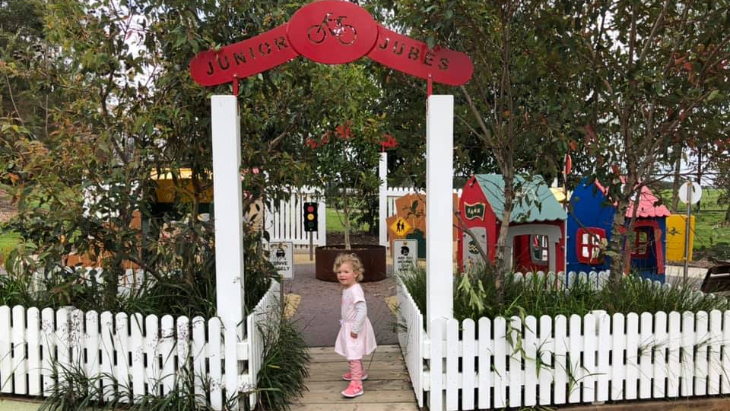 The Ku-Ring-Gai Wildflower Garden is an absolutely magical place for children set over 120 hectares of bushland. It is a terrific place for a birthday party if you were after something a little different and the birthday boy or girl can choose from some amazing educational and incredibly fun, day or night time themes such as 'bush detective', 'dinosaur ancestors', 'bush fairies and dragons', 'minibeast madness' and 'spotlight prowl'. All of these party themes are centred around discovering the bush and its treasures. The rangers also run a 'Toddlers and Tadpoles' play-based investigation and discovery session for preschool-aged children on alternate Wednesdays, which aims at teaching them about our environment. The gardens are open to the public every day and it's a beautiful place to explore with your children. Bring a picnic and spend the day there!
MORE INFO HERE.
Tree Planting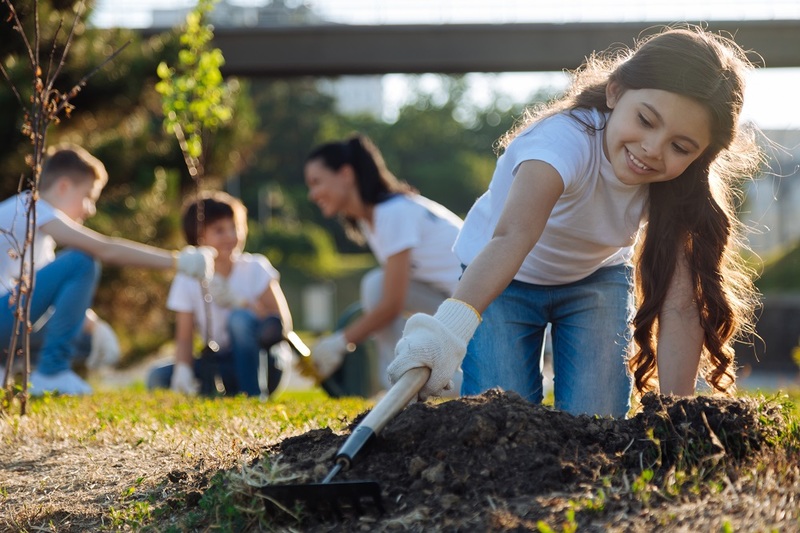 In my experience, children love getting up to their elbows in mud and dirt and planting trees is a wonderful way to literally connect to the earth. While you can certainly do this on your own balcony or in your backyard, if you're lucky enough to have one, it actually creates a beautiful sense of community to get out and plant trees with others in public places. Local councils often advertise tree planting events around National Tree Day in late July but there are other groups and charitable organisations that get out more often to plant trees in reserves and parks. Check with your local council to find out more.
More Nature Reads Here:
Where To See Jacarandas In Sydney
Best Beach Camping Spots In NSW
The 4 Best Family-Friendly Eco Resorts In NSW
Have you signed up to our newsletter? Join ellaslist to get the best family and kid-friendly events, venues, classes and things to do NEAR YOU!