An Animal Lovers' Heaven at Golden Ridge Animal Farm
An Animal Lovers❜ Heaven at Golden Ridge Animal Farm
Preschoolers
Family
Kids
Mums & Bubs
Teens
Todders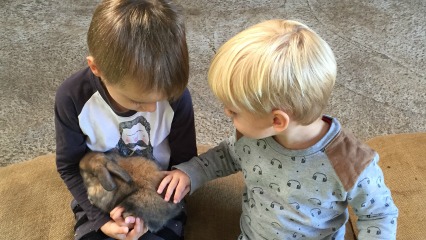 By: Sarah Stores, ellaslist explorer
My two boys are obsessed with all things animal. Recently, Max, our pre-schooler, was learning about how milk comes from cows and so I thought it was the perfect time to visit Golden Ridge Animal Farm.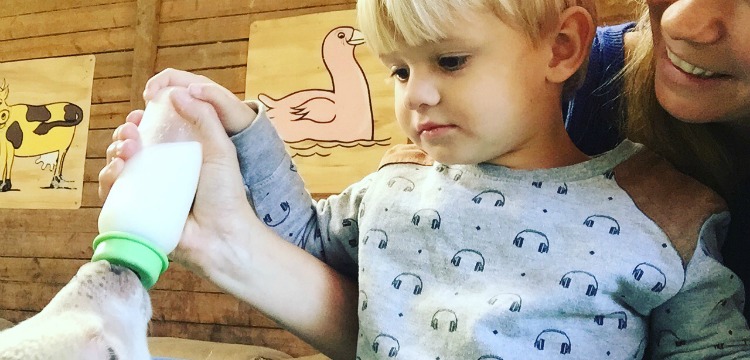 Hands-On Farm Life Experience
Located in Dural,
only 35 minutes from Sydney
 our kids had an amazing morning experiencing hands-on farm life. We arrived at the appointed time and my boys were very eager to start the adventure as they could hear the animals bleating and mooing and baaing from outside. First off we went into the barn and bought our tickets and a bucket of feed. We then headed straight out to the farm to explore and feed the animals. The animals clearly knew it was feed time and the
kids loved handing out the food
to the goats, sheep, alpacas, ponies and ducks.
There was a great range of animals and they were happy and noisy
– my boys loved it!
We then went into the baby animal enclosure and both boys spent a long time petting the animals and getting to know them all.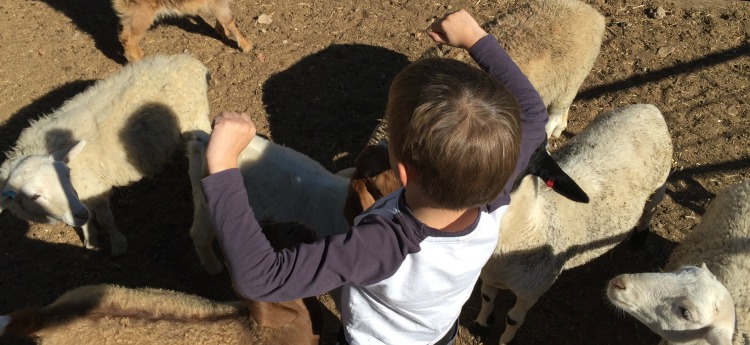 Milking The Cows
From there we went back into the shed and the real hands-on farm experience began. To great delight, both boys got to
milk a cow.
Max thought this was the greatest thing ever. I suspect he thinks it is almost a superhero move to extract milk from a cow! Our 2 year old was a little scared but still loved getting up close.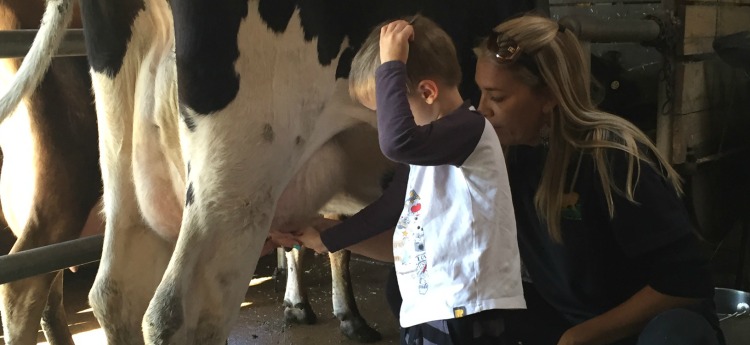 Baby Animals
Then we sat down in the barn and some teeny baby ducks and rabbits were brought around for us to hold and pat. This was a big hit with everyone as they were all so soft and cute. For the Farm's big finale
we got to feed baby lambs with a bottle.
Both my boys were able to manage feeding the lambs the bottles and this hands on experience was great fun for them (and for me!).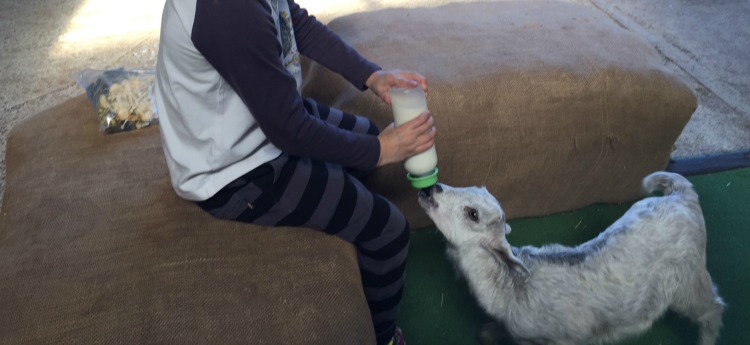 Perfect for Animal Lovers and Scared Children
It really was a lovely morning out. The
staff were friendly and knowledgeable
and great with all the kids in attendance. I would highly recommend it for animal loving kids and for those kids who might even be a bit afraid of animals and need some coaxing to see how much fun they can be.
We will definitely be back again soon.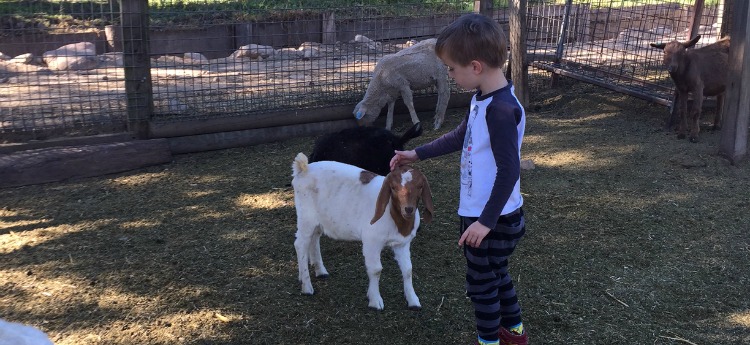 Top Tips:


The farm is cash only so make sure you have enough for entrance ($15 each plus $5 for large feed buckets)


You have to book and arrive at a set time for the self-guided tour which starts at 10.30 and take about 1.5 hours. We emailed them late the night before we attended and had no problems booking in for the next day.


Wear gumboots!


I understand that on the weekends there is a little kiosk open and there is a jumping castle which would be a great way to extend the morning.
I'm Sarah. A Mum of two over-active boys and a self-confessed Sydney tragic. I love living in, exploring, discovering and experiencing all Sydney has to offer. Having lived in Sydney most of my life I have loved exploring it as a grown up but now as a Mum I'm relishing re-discovering my passion for Sydney through the eyes of my boys. I love planning and executing our regular family outings to explore new things in Sydney. As a working Mum, it is a great way for our family to stay connected and have fun together. I would love to spend all my time travelling the world but given I live in the real world of mortgages and jobs we see exploring Sydney as tourists as the next best thing. You can follow our adventures on
Instagram at SarahStores