The Snoo Smart Sleeper: Your Sleep Restored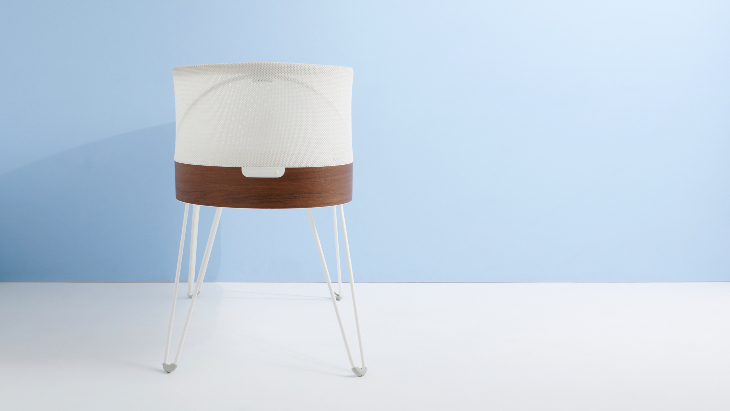 Can the SNOO Smart Sleeper really save your sleep? If you're one of many Australian parents who have endured endless sleepless nights with a newborn, there's just about anything you'd likely try to help settle your little one and get the whole family snoozing again. But would you consider dropping $1795 on a crib that promises to help your baby sleep better? Let's talk a little more about it now.
What is the SNOO Smart Sleeper?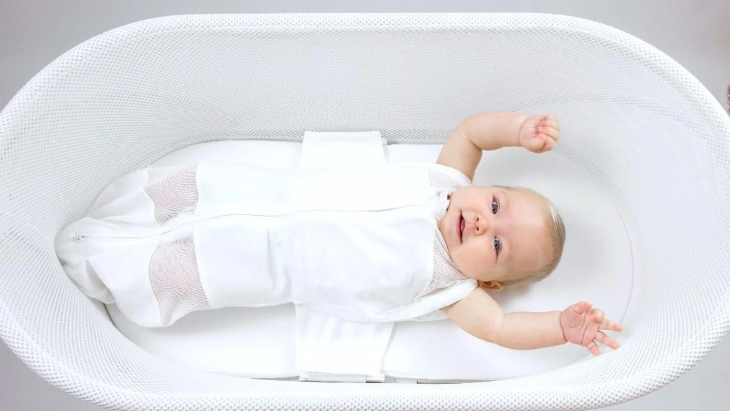 The SNOO Smart Sleeper Bassinet is quite literally the world's most awarded (and beloved) baby bed. The SNOO Bassinet automatically calms crying babies and helps to increase sleep. SNOO was the winner of one of the biggest tech innovation events (known as the CES) awards for safety back in 2017 and has gained international acclaim ever since. SNOO Smart Sleeper is now sold exclusively at the memo in Australia with free delivery.
How does the SNOO Smart Sleeper work?
Created by Dr Harvey Karp (The 5 S's, Happiest Baby on the Block), the SNOO Bassinet helps babies settle and sleep by imitating the calming sensations of the womb, combining gentle rocking with soothing white noise and snug, safe swaddling. SNOO Bassinet automatically responds to a baby's needs when it detects fussing or crying by increasing motion and sound, often calming crying in under a minute. This teaches babies to self-soothe with little need to cry it out.
The SNOO Bassinet has breathable mesh walls for healthy airflow and five levels of specially designed sound and motion to soothe babies and boost sleep. The premium motor for quiet and reliability and the advanced algorithm can tell baby cries from room noise. It's smart. It's responsive. It's safe. But best of all, it's designed to help your baby (and therefore you) get more sleep.
When can you Start Using the SNOO Smart Sleeper?
Straight away! The SNOO Smart Sleeper is specifically designed for newborns up until around six months of age when babies can normally sit up by themselves. At that point, it's time to transition them out of the SNOO Bassinet and into a cot.
The Safest Baby Bed Ever?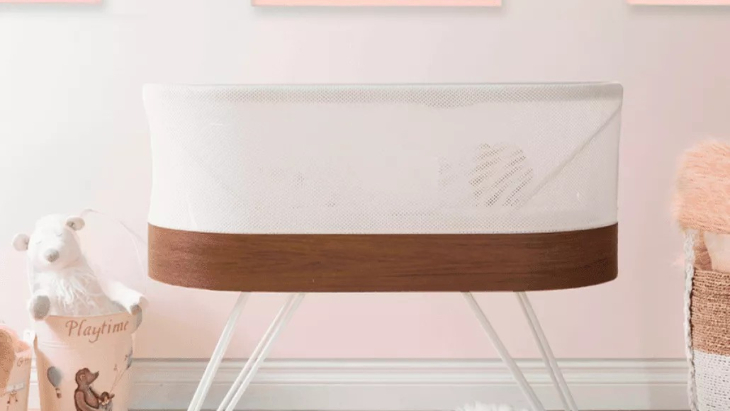 Besides being an absolute breakthrough for baby sleep, what if we told you the SNOO Bassinet is also considered the safest baby bed ever? SNOO has been accepted to the US FDA Breakthrough Device Program. If approved, SNOO will be the world's first SIDS prevention product.
Dr Harvey Karp, co-founder and CEO of Happiest Baby, worked with his company and an industrial designer from MIT for six years to test and develop a bassinet that can help babies sleep while preventing SIDS. The SNOO Smart Sleeper hit the market in 2016, and now the FDA is expediting its examination of the SNOO as a potentially lifesaving device capable of preventing SIDS and Sudden Unexplained Infant Death Syndrome (SUID) by keeping babies in a safe back-sleeper position.
After 75 million hours of logged sleep in the SNOO, there hasn't been a single reported injury or death, according to the Consumer Product Safety Commission.
Who is the SNOO Bassinet Best Suited to?
We get it. SNOO is a big cost outlay. However, if you value sleep, it really is the way to go. Don't think of it as a baby bassinet, but rather like a night nurse - an extra pair of hands throughout the day and night.
The SNOO is for all new parents who value their sleep, recovery and health and don't have the village to help with the newborn load.
What are SNOO Reviews Saying?
Check out the thousands of SNOO reviews on the Happiest Baby website if you want some anecdotal feedback to work out if it's right for you and your family. The majority of customers have rated it 4 stars or higher and it's great to read through to see real parents' feedback about this modern-day baby whisperer. Some of our favourite comments include, 'Great for when you don't want to be a parent'; 'Can you make one in adult size?'; 'A nearly perfect bassinet'; 'Happy baby, happy parents.
Curious about the SNOO? Read the reviews and check it out at the memo now.
In Other Parenting News
Why Music is Important for Baby Brain Development
Top Baby Names Parents Regret
Best Podcasts for Mums & Dads

Have you signed up to our newsletter? Join ellaslist to get the best family and kid-friendly events, venues, classes and things to do NEAR YOU!