Why Music is Important for Babies Brain Development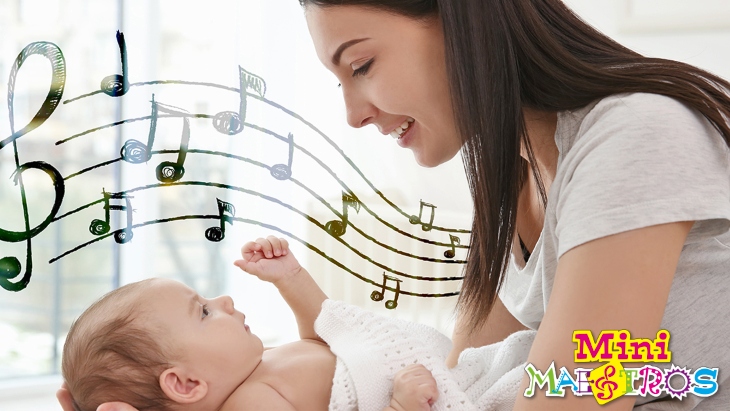 Music is widely considered a universal language. Its ubiquitous quality penetrates humanity, elicits emotion and transcends cultures. It's an art form we all feel and appreciate from the earliest age, mind, body and soul. In fact, children are drawn to the sweet sounds of music to express themselves and connect with the world around them in their pre-verbal early years. Earlier still, we even stimulate and soothe babies in the womb with these acoustic vibrations.
Music is a powerful thing! It underpins many of our early everyday experiences and gives children their initiation to the unbridled joy of dance, musical instruments, self-expression and a rollicking good time! But beneath the rhythm and melody, the rhymes and the lyrics, are some surprising, yet quintessential, byproducts that support our children's brains.
Being introduced to music at an early age, babies and children are exposed to a range of holistic skills that contribute to their cognitive and physical development and even assist in getting them school-ready. As part of musical education, singing, dancing, drama and percussion all supplement a complete sensory experience that enriches intellectual and emotional maturity as well as motor and social skills.
Actively engaging in creating music through activities and classes provides experiential benefits in a fun, learning environment - an informal introduction to school. Exploring the sound patterns and sequences of music provides a solid foundation for literacy and numeracy skills, encourages physical movement that develops coordination, and instils the fine art of listening and comprehension. Plus, I'm sure we can all attest that music can be an emotional uplifter - for children and adults alike!
The Musical Superfood
Music ignites a diverse, positive effect on the evolution of little brains from creativity and emotional intelligence to memory and linguistics. Under the guise of the fun mastery of melodic tunes, children can develop their vocabulary, experiment with sound and speech, improve reading, recognise and communicate feelings and develop personal connections.
Mini Maestros knows exactly the profound impact that making music has on a child's developing brain and are driven by their philosophy of 'learning through play'. They confirm music is indeed a 'superfood' that "simultaneously engages areas involved in speech, listening, movement, intellect, socialisation, emotions and creativity", and they make it happen, with expertly-run music classes for babies to five-year-olds. "Children under six, create over one million new neural connections per second" they add, attesting to the adage that their formative brains are like sponges, ready to soak up all the wisdom and wonder available to them.
Mini Maestros provide a fun, interactive environment where children and adults engage in an uplifting musical experience that sparks up the brain, fosters social relationships and cultivates confidence.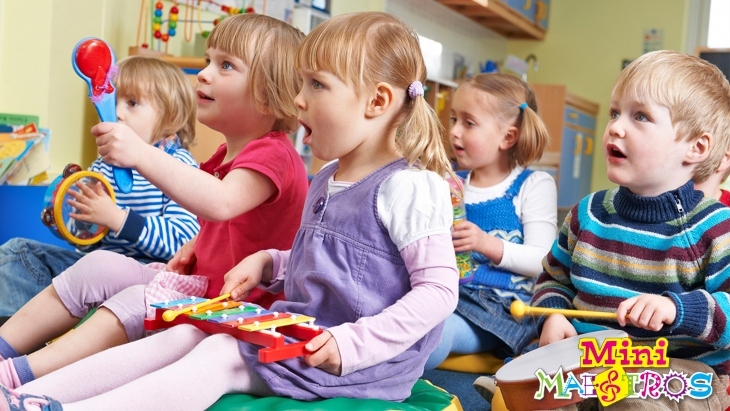 Mini Maestros are Now Online!
Mini Maestros run weekly classes during school term throughout Melbourne, the Mornington Peninsula, Geelong, the Macedon Ranges, and at two Sydney locations. In accordance with the latest Government health warnings, Mini Maestros will now run weekly classes online throughout the term and you can do your first online class for free! When it is safe to do so, you can return to your local class or choose to continue with the online classes. Find out more about Mini Maestro's Online Classes here.
Tell them ellaslist sent you!