Six Of The Best Playgrounds In Geelong
Toddlers
Preschoolers
Kids
Family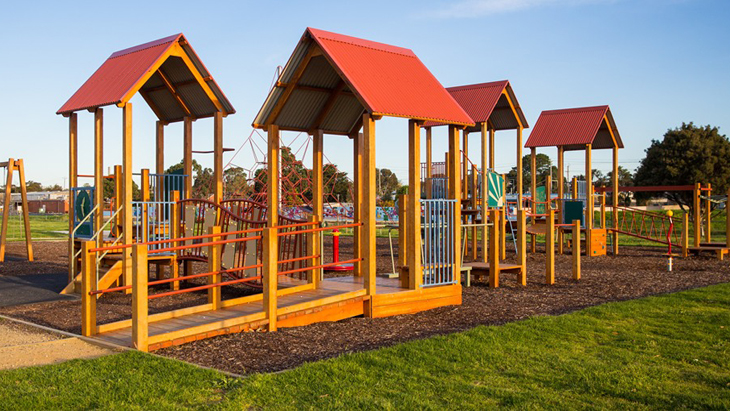 By: Ayesha Khan, ellaslist
Be it rain or shine, warm or chilly, running around on play equipment and making countless attempts at stretching, balancing, spinning and climbing never seem to go out of style. Playgrounds can provide endless entertainment for kids of all ages and a well-deserved break for mum and dad as well. Here is our pick of the best playgrounds in Geelong.
1.Rippleside Park Adventure Playground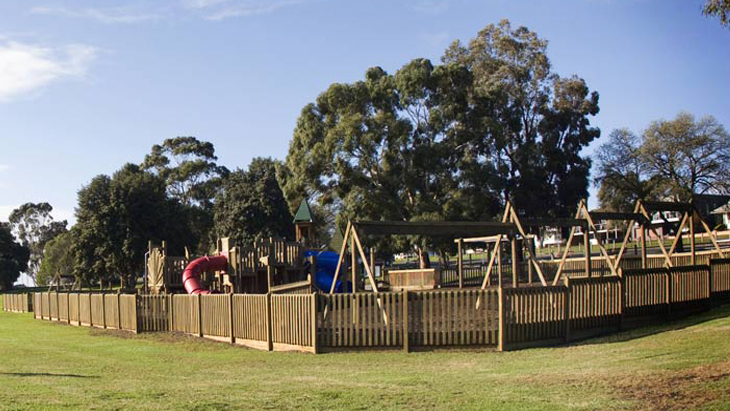 An old school style wooden adventure playground full of the usual ramps, walkways, steps, nooks and crannies to explore.
The main structure includes a variety of slides, scrambling wall, monkey bars, fireman's pole and plenty more to keep the kids busy for a good while. There's also a flying fox for the thrill seekers.
There is a separate play area for younger kids which has a structure with a baby slide, cubby house and a wooden engine.
The best thing is that the area is enclosed by a fence for carefree play. There are also shaded tables, unshaded seats, water tap and toilets making it an ideal location for picnics and birthday parties.
Location: Bell Parade, Rippleside 3215, Victoria, Australia
2. Poppy Kettle Playground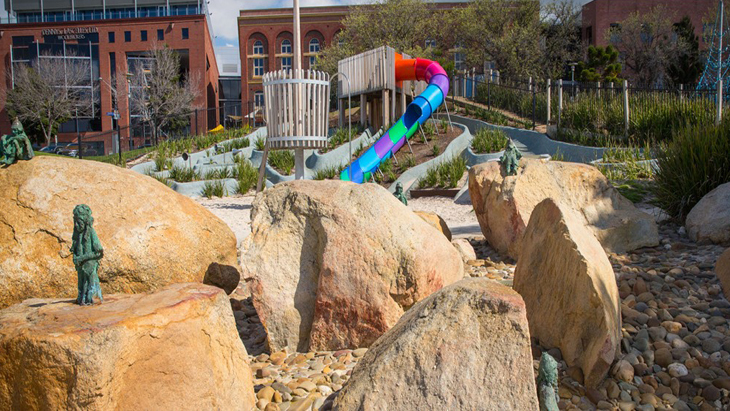 Poppy Kettle Park is a cute and colorful playground with the most amazing view along the waterfront in Geelong. In warmers days, little ones can splash around in the series of shooting fountains for great interactive water play. If they prefer to stay dry, they can pretend to ride puff the magic dragon and or slide down the awesome super slide again and again before scrambling to the top of the climbing tower.
We love this perfect seaside playground with lots of lush grass and open spaces for a family picnic and lots of great nearby facilities including a short walk to local fish and chip eateries and ice cream trucks along the pier.
Cars can be parked at the parking near the pier.
Location: Western Beach Road, Geelong
3. Geelong Playspace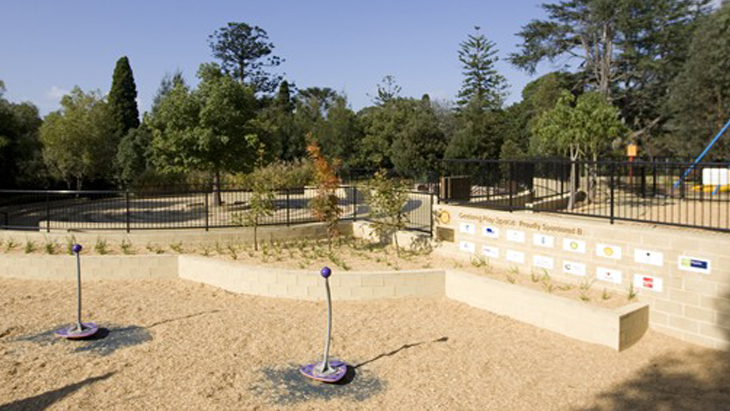 Geelong Playspace is a fenced off playground in the middle of Eastern Park. There are plenty of play areas for children to enjoy. The highlight is the pirate ship with a steering wheel, small slide and speaking tubes. There is also a musical bridge, natural bamboo area for the kids to run in and a sand pit for kids to frolic around. But the best feature of this park is that it allows children who need to be in a wheelchair to wheel their chair onto the liberty swing, and have a swing themselves.
The park space itself is fenced off so the little ones can not wander off and get lost. However, the surround eastern park offers plenty of open spaces and shaded areas for families to picnic at.
Location: Eastern Park Circuit, Geelong

4. Eastern Beach Reserve Playground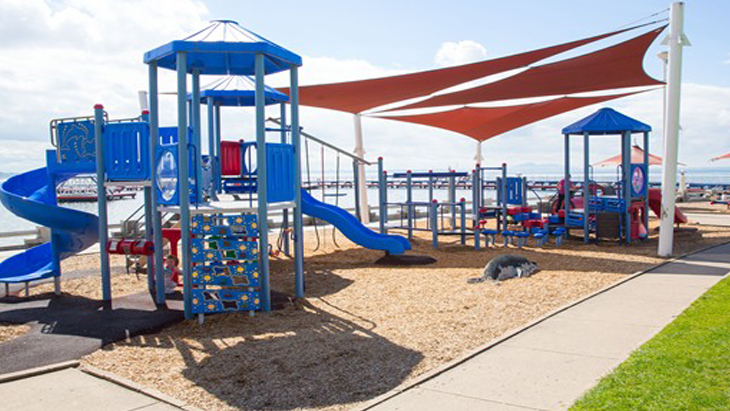 The playground is located on the eastern beach next to the protected swimming enclosure so parents need to be more vigilant looking over the little ones to make sure they don't wander too far near the swimming area unsupervised.
The playground structure itself is partially under cover and has an array of slides and other climbing areas. The tiny train lovers will love playing on the little steam engine. The park also has a dedicated swing for wheel chair bound children. Perfect for a summer day to mix with a dip in the dedicated swimming area.
Location: Eastern Beach, Geelong, VIC, 3220
5. Stead Park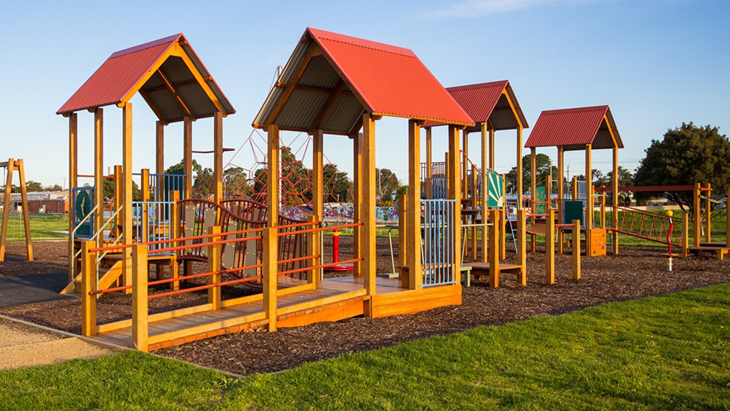 With heaps to do and plenty to explore, kids are bound to be busy for a while at Stead Park. What does this park not offer? There so much to do for kids of all ages from toddlers to teens. With super large climbing frames to super fast flying foxes, the little daredevils are bound to stay busy for a long time. There is also a large scale snakes and ladders game near the main play structure.
The park has plenty of sports options as well including basketball courts, baseball diamonds, soccer pitch and plenty of large spaces to toss a frisbee around.
Location: 190-216 Princess Highway, Corio, Melbourne
6. Sparrow Park


The park offers fun for all ages. There's a large shaded sandpit for toddlers and young children to play in and a large timber play structure with multiple slides for slightly older kids. There's also a timber-panelled maze to get lost in. For the bigger kids, challenge them to a game of basketball on the mini court.
There's also lots and lots of open spaces including a small hill the kids will love running up and down on. Remember the park can get really busy on the weekends and is a popular spot for birthday parties so make sure to get there early to get your hands on one of the shaded picnic tables and BBQ areas.
Location: Hope St Geelong West, VIC, 3218