North Coast Beaches That are Prettier Than Sydney Beaches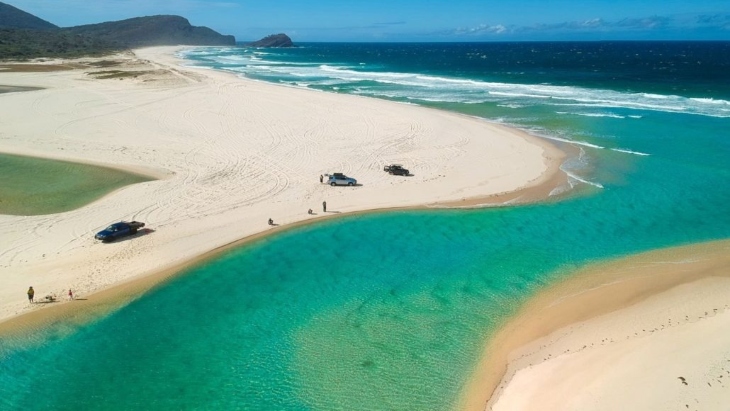 'Tis the season to lather up the sunscreen and take a summer pilgrimage to the beach for a day of fun in the sun. Unfortunately, when the temperatures start to soar, the whole of Sydney heads out to the beach and finding a quality piece of shoreside real estate gets harder and harder to achieve!
If you're thinking of escaping the big smoke and her crowded beaches for a day trip or family holiday, we've got an impressive list of North Coast beaches that might be prettier than Sydney beaches! Think crystal-clear waters, wide-open stretches of sand and (the real winner), ample space for parking!
10 North Coast Beaches That are Prettier Than Sydney Beaches
1. Caves Beach, Lake Macquarie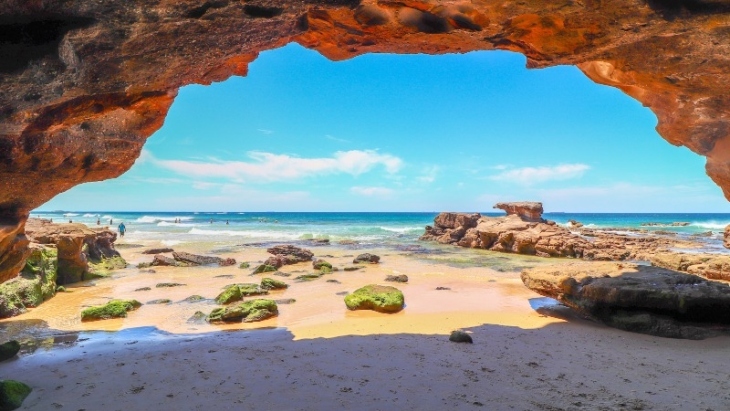 For the family that likes to ditch the sunbaking for exploring, Caves Beach provides a veritable marine wonderland with a collection of rock caves dotted along the water's edge. The best time to venture through the caves is at low tide when it's safe to make your way along the shore. With a patrolled beach throughout summer and a picnic area, Caves Beach is the perfect spot to take the kids during the summer holidays.
2. Shoal Bay, Nelson Bay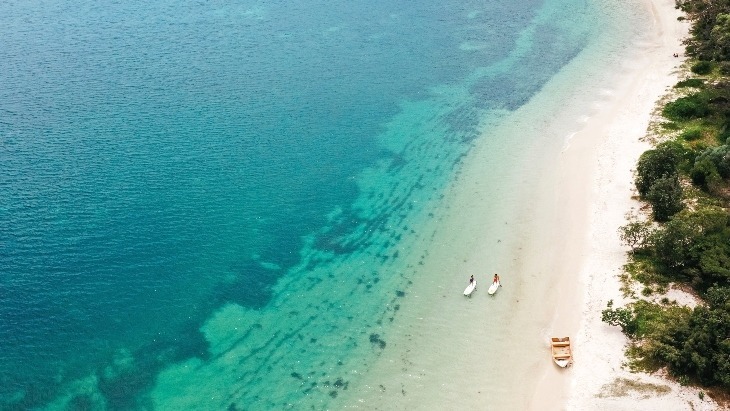 If you're heading to the Nelson Bay area, you won't be short on placid bays to visit for a quick dip. Shoal Bay is a locals favourite with a long jetty jutting out across the calm waters - this will be sure to keep everyone entertained long into the twilight hours. Once you're all worn out, make your way over to the Shoal Bay Country Club for a classic bistro-style dinner.

3. Sandbar Beach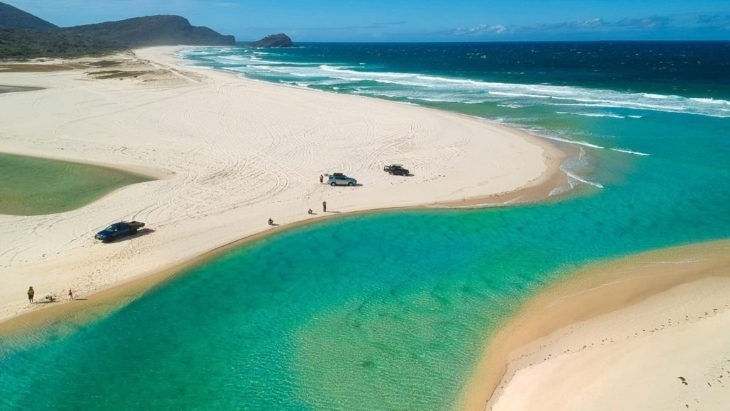 With the dramatic NSW coastline curling around the ocean, you won't find a more picturesque spot to spend the day than at Sandbar Beach. Located three hours north of Sydney in Sandbar, the beach is also referred to as Cellito Beach and opens up into a huge stretch of sand that has 4WD access toward the south end at the entrance of Smiths Lake. Pack up the fishing gear as there are plenty of inlets and rock pools and the Smith's Lake entrance brimming with tasty fish ready to throw on the BBQ.
4. Boat Beach, Seal Rocks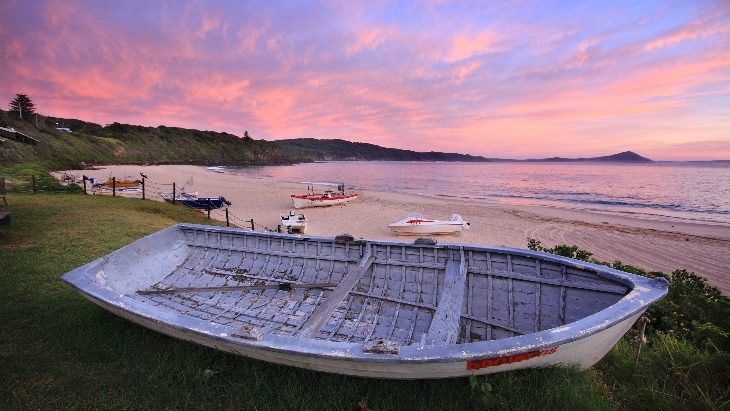 If you're looking for a beach getaway, Seal Rocks - just north of Newcastle - is high on our list of must-visit places. While the area boasts many impressive beaches, we suggest heading to Boat Beach. Grab your paddleboard for a lovely jaunt along the bay or walk along the sand and collect a bunch of beautiful shells for your collection.
5. Blueys Beach, Pacific Palms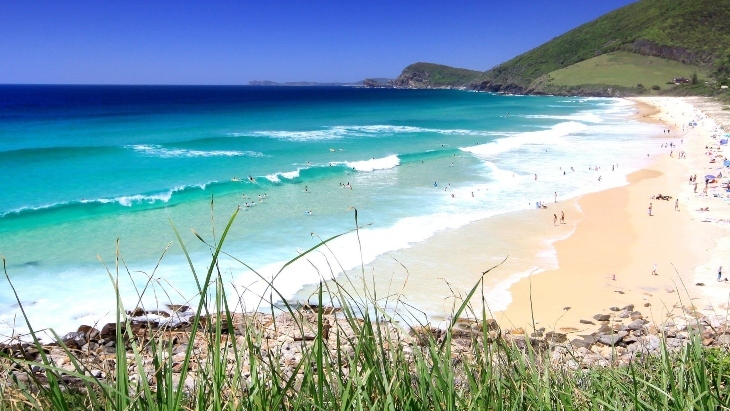 This popular beach in Pacific Palms is well-loved thanks to its clean surf breaks. Surfers, paddleboarders and bodyboarders are all welcome here, with everyone sharing the moderately gentle wave sets rolling in. If you've got some beginner grommets on your hands, Blueys Beach is a great spot to get in some surftime. You'll be able to pull up a pew on the beach and watch on, or, get stuck into the waves yourself!
6. One Mile Beach, Forster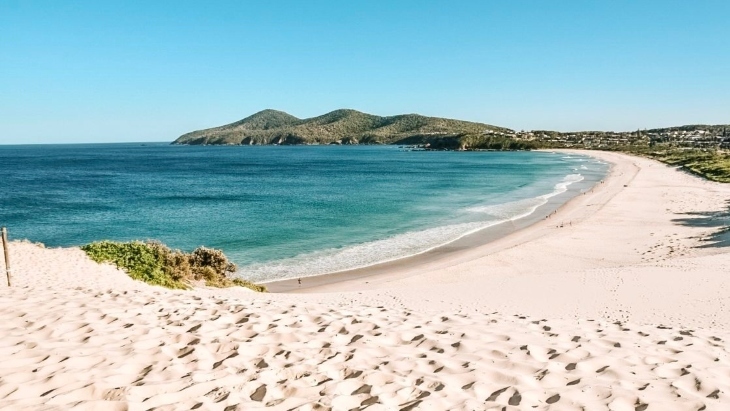 If the crowds at Bondi are making you feel more than a little claustrophobic, at One Mile Beach, you've got nothing but space - glorious, space. Located in Forster, One Mile Beach has something for the whole family including surfing, plenty of beach for walking (or relaxing) and even an epic sandhill. You can spend hours sandboarding down the hill before enjoying a well-earned break at the nearby picnic benches for a BBQ lunch.
7. Hat Head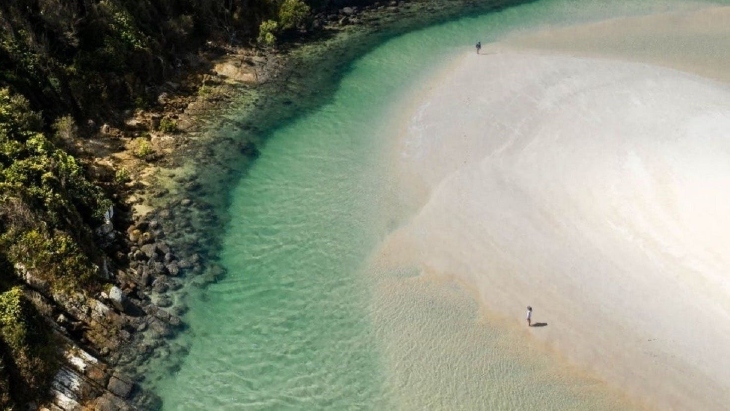 Not far from South West Rocks, you'll find Hat Head National Park, home to some of the most beautiful natural landmarks you'll find in NSW. Work up a sweat by exploring the many walking tracks that meander through the headland before arriving at Hat Head cove, which delivers crystal blue waters for a refreshing dip.
8. Sawtell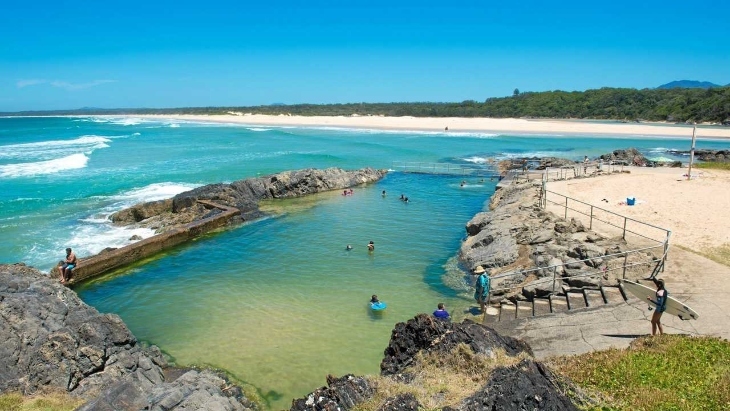 If you're looking for a lesser-known area in the Coffs Harbour region, add Sawtell to your list. Rock pool fanatics will have an absolute field day exploring the many pokey, marine-dense water formations puckered along the beach at Sawtell. Bring your snorkel, rock shoes and buckets ready to explore. We also suggest taking some time to explore the local community, which is home to an abundance of quaint cafes, boutique shops and of course, a surf club that takes pride of place in town.
9. Cabarita Beach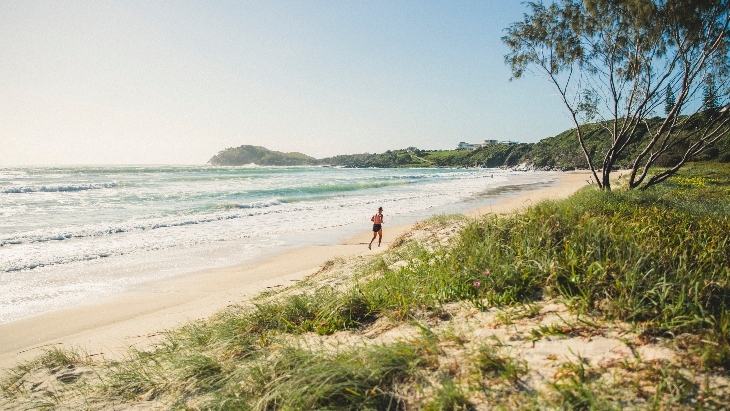 If you're venturing up to the Far North Coast of NSW, just 20 minutes south of the NSW-Qld border, you'll find a perfect slice of paradise at Cabarita Beach. This beach town has a lot to offer those seeking a refreshing respite from the hustle and bustle of life - there are epic surf breaks, large sandy areas for pitching an umbrella and if you look out to the horizon, you may even catch a glimpse of a whale or two during the season.
Cabarita is also the home of Halcyon House, one of Australia's most unique five-star boutique hotels & spas.
10. Dreamtime Beach, Fingal Head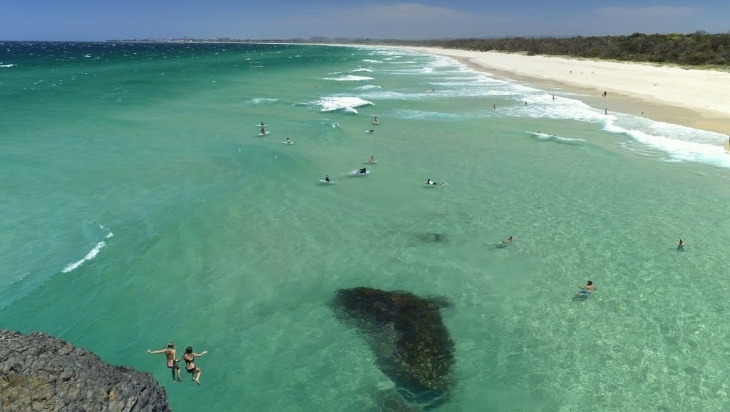 Located in the Northern Rivers, Fingal Head's Dreamtime Beach offers beachgoers the luxury of water, sand and sun as far as the eye can see. For families wanting to escape the cramped beaches of Sydney, Dreamtime Beach is exactly the spacious refuge you're looking for.
Want More Beach Action?
15 Secret Beaches in Sydney
10 of the Best South Coast Beaches
The Best Spots for Snorkelling in Sydney

Have you signed up to our newsletter? Join ellaslist to get the best family and kid-friendly events, venues, classes and things to do NEAR YOU!