Make Your Own Unicorn Frappucino!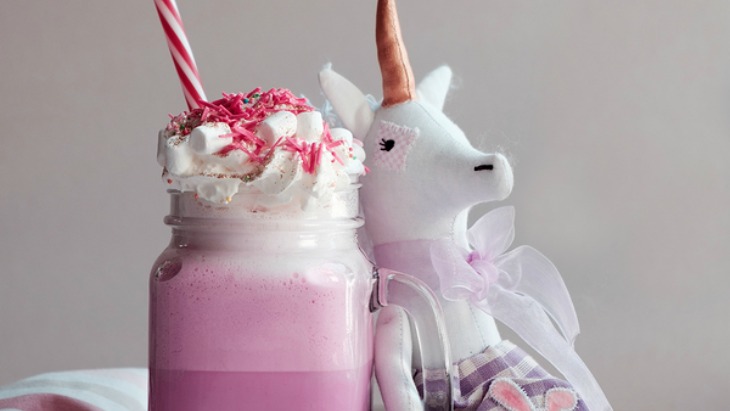 By: Phoebe Ackland, ellaslist
The Unicorn food craze sweeping Australia has been the stuff dreams are made of. In the uncertain and often frightening world in which we live, it's nice to know that it's not all doom and gloom.
When Starbucks released limited edition Unicorn Frappuccinos a few months back, we were surprised to find ourselves willingly forsaking our morning coffee for something a little more magical. It was a cream covered, pink and purple powdered creation with flavours starting off sweet then turning pleasantly sour. They're no longer available but never fear: we have a great recipe to make at home as an extra special treat for your little ones! Thanks to Bustle for the delicious recipe.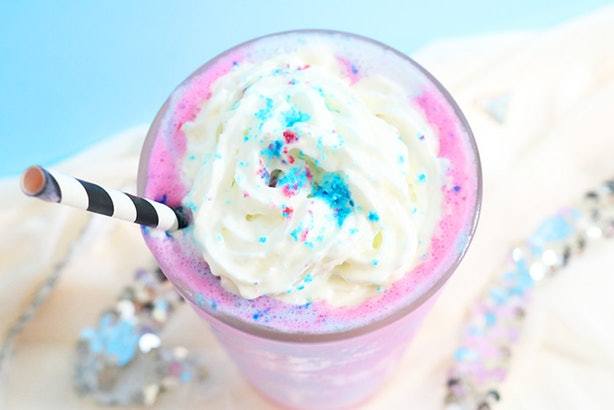 Here's What You'll Need
Vanilla Ice cream (1/4 cup and 1/2 cup)
Milk (any kind you like) (1/4 cup and 1/2 cup)
Strawberries
Cup of ice
Whipped cream
Sugar
Blue and red food colouring
Here's What To Do
1. Separate the sugar into 2 separate containers, and make each a different colour using a few drops of food colouring. Mix them well.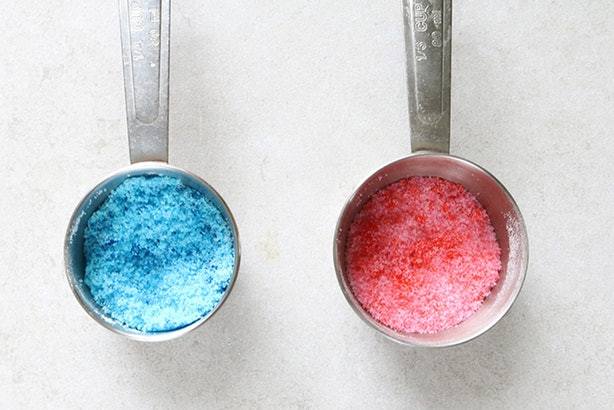 2. Chop up 2-3 large strawberries
3. In a blender, combine 1/2 cup milk, 1/4 cup ice cream, 1 cup ice, and the chopped strawberries. Add more red food colouring for an extra pink frappucino.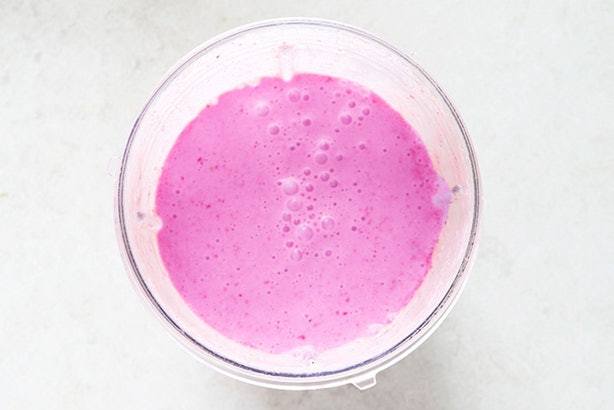 Via Kirsten Nunez
4. Blend until smooth. Put aside in the freezer.
5. In a blender, combine 1/2 cup ice cream, 1/4 cup milk, 1 cup ice, and blue food colouring. The extra ice cream makes the blue portion of the frappuccino thick to compensate for the lack of strawberries. If you won't want to use blue food colouring, you could use blueberries or blackberries which will create a darker purple colour.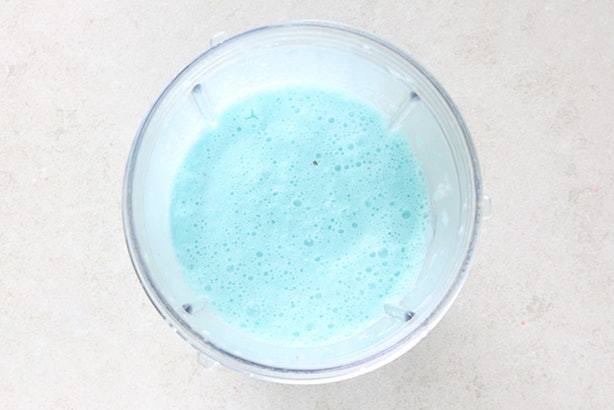 6. Blend until smooth.
7. Choose a nice tall glass ( a clear one too see the magic inside!) Pour some of the pink mixture in, followed by some of the blue, followed by a top up of the pink. Use a straw to swirl the colours together.
8. Top with whipped cream, and sprinkle with the coloured sugar. Colours will curdle quite quickly, so take your Instagram snaps ASAP!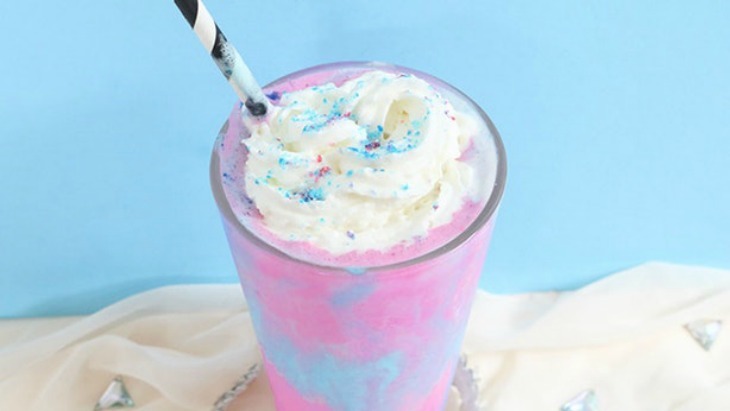 Recipe via Bustle.