How To Make Edible Unicorn Slime

How To Make Edible Unicorn Slime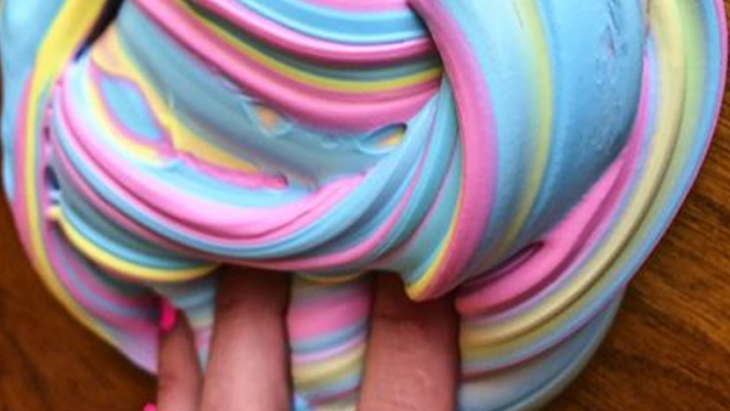 By: Phoebe Ackland, ellaslist
Make-your-own-slime recipes are pretty popular with kiddos at the moment, so naturally, a unicorn version has magically appeared, because heavens know that unicorn-themed food just wasn't enough.
The best part? This sparkly stuff is edible, however, not the most nutritious snack on the rainbow.
Source: GoodtoKnow Facebook
Get busy with kids in the kitchen this weekend with this awesome recipe courtesy of My Recipes.
Here's What You'll Need
1 1/2 teaspoons edible fine glitter dust
1 to 2 teaspoons blue candy sprinkles
1 to 2 teaspoons yellow candy sprinkles
1 to 2 teaspoons red candy sprinkles
2 tablespoons xanthan gum, divided
8 1/4 to 10 1/2 cups (about 33 to 42 oz.) powdered sugar, divided, plus more for kneading and storing
6 to 9 tablespoons cornstarch, divided
1 cup coconut oil, divided
3/4 cup water, divided
Here's What To Do- It's Simple!
1. Combine 1/3 cup of the coconut oil, 1/4 cup of the water, and red sprinkles in a medium-sized microwavable bowl, and microwave on HIGH 30 seconds. Whisk until ingredients are well incorporated. Add 2 teaspoons of the xanthan gum, and whisk until mixture begins to solidify. Add 1 cup of the powdered sugar and 1 tablespoon of the cornstarch. Using a spatula, stir until combined and mixture begins to form a "glob." Gradually add 1 1/2 to 2 cups of the powdered sugar and 1 to 2 tablespoons of the cornstarch, stirring to combine until mixture is solid and stretchy.
2. Transfer slime to a clean work surface, and knead slime, sprinkling with additional powdered sugar as necessary, until most of the oil is absorbed and mixture is less sticky. (If slime starts to get too sticky, lightly roll slime in 1/4 to 1/2 cup of the powdered sugar.) Sprinkle with 1/2 teaspoon of the glitter dust, and knead to incorporate.
3. Repeat steps 1 and 2 once with blue sprinkles to create blue slime, and a second time with yellow sprinkles to create yellow slime.
4. Roll slimes into each of 3 long ropes, and braid ropes together. Knead braided slime together to incorporate colours. When ready to store, roll the slime in additional powdered sugar, and place in an airtight container.
Top Tip
If you've tried a slime recipe before, then you'll probably already know that consistency is everything- and getting it right can often prove the most difficult part of the method. My Recipes suggests that "if your slime starts to become little dry on the outside and sticky on the inside as it sits, simply give it a give roll in powdered sugar."
Thanks again to My Recipes for the awesome recipe. Like this? Take a look at our Make & Create section for more masterpieces to make at home with kids.