Unicorn Food & Where To Get It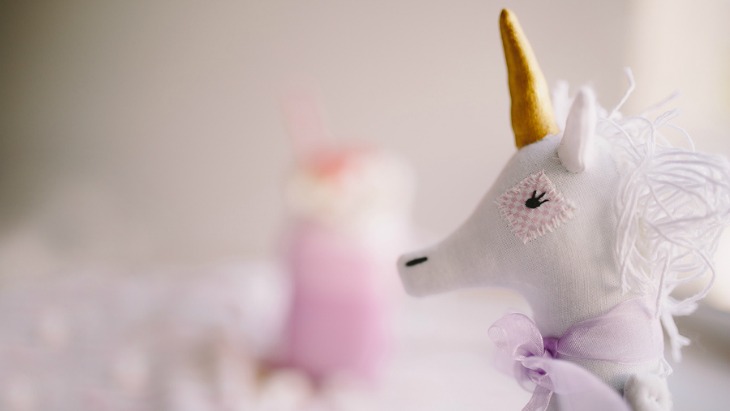 By: Phoebe Ackland, ellaslist
The most magical, wondrous food trend to ever exist. Unicorn food has been taking over social media recently, and there are no surprises why. It's basically just everyday food but rainbow-fied, decked out in every shade of pastel pink imaginable, and often dolloped in whipped cream, strewn with fairy floss and doused with edible sparkles.
Here are some popular unicorn food selections, and where you can get them before they become merely a myth....
1. Unicorn Pizza
Industry Kitchen, New York are serving up Rainbow Bright-reminiscent unicorn pizza with coloured cream cheese frosting, explode-in-your-mouth pop rocks and fairy floss. This is one seriously special treat.
Source: Bring Me Facebook
2. Uni-Corn
Rainbow + Corn = Uni-Corn! Liam's Lemonade brings this beauty to pop-up stalls at foodie festivals along the US west coast. It's basically just corn layered with butter and mayo, and then sprinkled with coloured parmesan cheese. It has the visual appeal of a dessert, but is actually surprisingly savoury!
Source: INSIDER food Facebook
3. Unicorn Soda
Finally, one you can get in Sydney! The Grounds of Alexandria (pretty much everyone's favourite cafe wonderland), recently opened up an outdoor Soda Barn, and it's serving up Unicorn Sodas that look like something straight out of Willy Wonka's factory. Made from blue soda and rainbow ice cream and topped with cream, fairy floss and meringue, this is one unforgettable freakshake.
Source: Daily Telegraph
4. Unicorn Hot Chocolate
Crème & Sugar in California came up with the best after school winter treat we could ever imagine. A pastel explosion of joy and cuteness, this hot choccie with a twist is topped with thick whipped cream, sprinkles, mini marshmallows, and pink-dyed milk! If you can't jet off to the States just to wrap your hands around one, then don't worry, we've got an awesome recipe that you can try at home to make yourself the coolest mum on the block.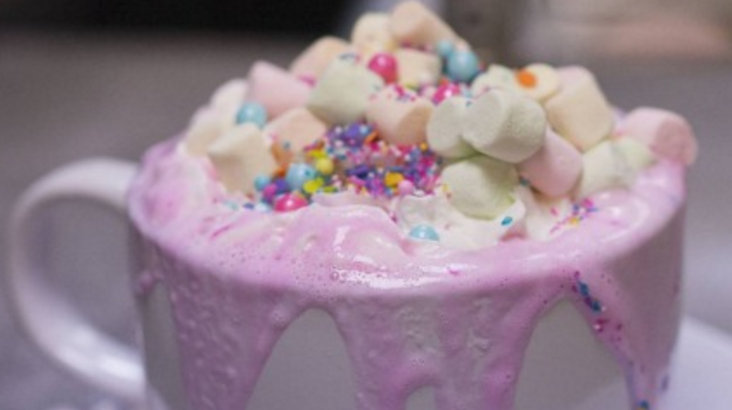 5. Unicorn Frappuccino
Starbucks released a limited edition magical frappuccino that everyone went crazy for. These pink and purple delights were colour and taste changing- flavours started off sweet, turning pleasantly sour when swirled with your straw. Topped with whipped cream and sprinkled with pink and blue fairy powders, this was one truly valid reason to swap your morning coffee for something a little prettier.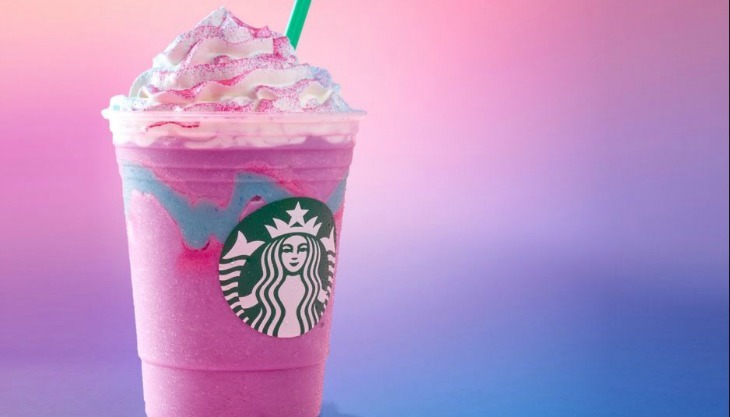 6. Unicorn Toast
Otherwise known as mermaid toast, we think this toast (that you can make at home!) is what all true unicorns eat for breakfast. Created by Adeline Waugh, this toast can be as healthy or sweet as you like- it's commonly made from cream cheese dyed with chlorophyll or turmeric, and topped with all kinds of magical tidbits.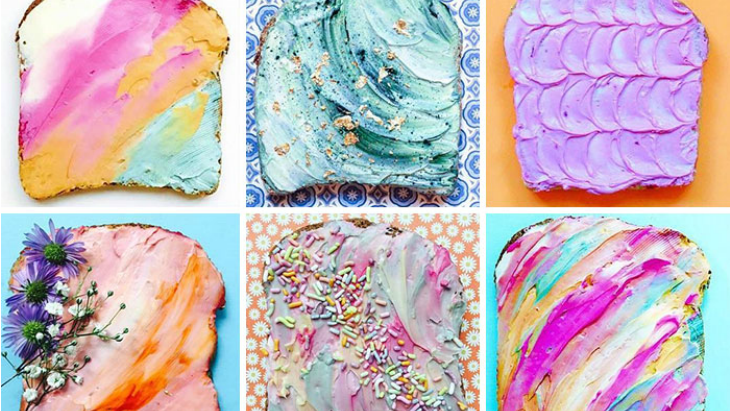 With so much sadness in our world these days, we all need to ingest the occasional bit of magic....