Make a Splash With Peppa Pig's Aquarium Adventure and Outback Exploration
Family
Mums & Bubs
Toddlers
Preschoolers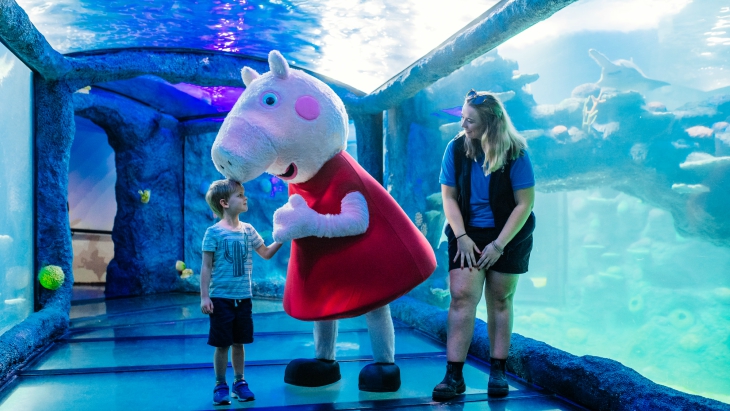 We embarked on a journey to find Peppa's friends and family among the friendly fish, playful penguins, hopping kangaroos, scary sharks and other marvellous wildlife and sea creatures at SEA LIFE Sydney aquarium and WILD LIFE Sydney Zoo and it was TURT-ally JAW-SOME.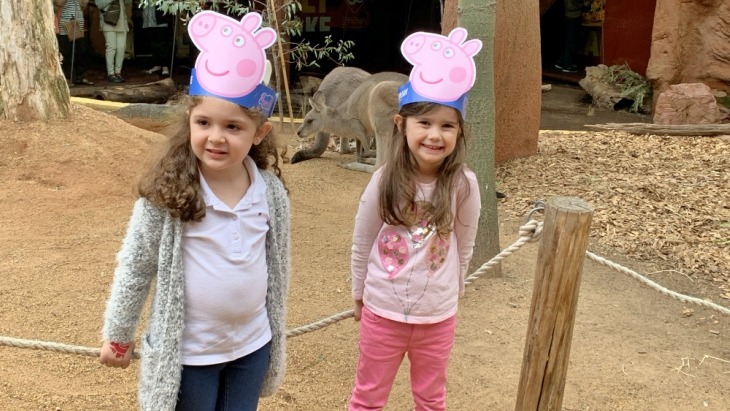 We've got our hottest tips and highlights from our visit to help you and your family have a wonderful underwater and outback adventure with Peppa!
The exciting activity is part of Peppa Pig celebrates '15 years of muddy puddles' running this school holidays from 1- 28 April at SEA LIFE Sydney and WILD LIFE Sydney Zoo and is an educational, interactive experience that will make the kids' visit to the aquarium and zoo all the more special.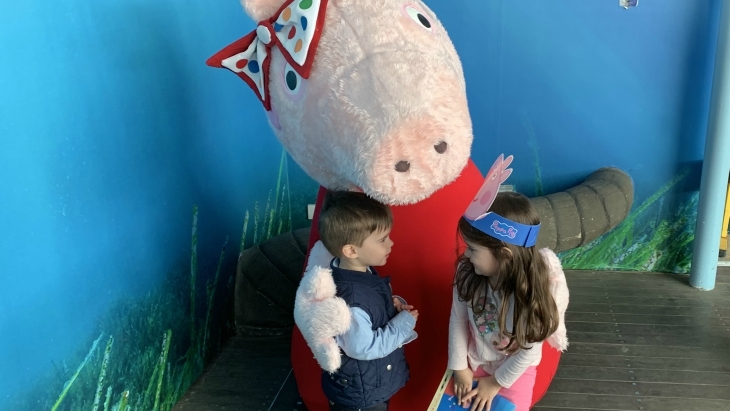 Make sure you pick up a multi attraction pass (2 attractions $35 kids, $50 adults) so that you can visit both venues on the day (or even another day if you have exhausted kids - it can be used within 30 days of purchase).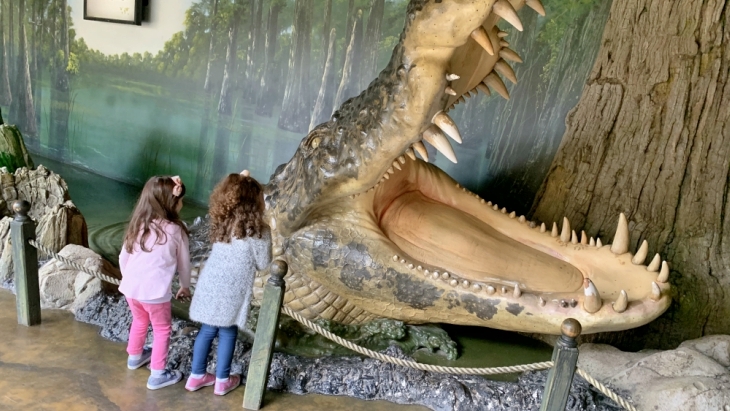 The children began the day at WILD LIFE Sydney Zoo with a "very important" work book and Peppa mask, excited to begin their mission to find Peppa, her family and many, many muddy puddles. The first big attraction is the many beautiful and colourful butterflies who flew right on up to our very excited girls. The kids also spotted the first muddy puddle and got busy scratching the coordinating coloured puddle in their work book- it was safe to say we were off to a good start.
What followed was an exploration of Australian outback creatures including tickling a wombat, hopping with the kangaroos, roaring at the reptiles, cuddling koalas and getting super close to a big croc (through a glassed enclosure of course) all whilst trying to spot Peppa Pig and her friends! That's one sure way to keep young minds busy and engaged.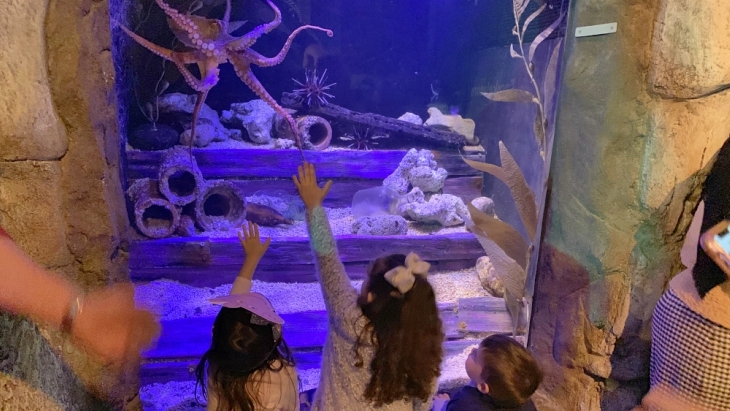 Then it was time for a pit stop, snack and re-fuel a.k.a coffee hit for the mums! Straight to the rooftop cafe where you can view the sleeping koalas on their tree stumps and we timed it so the kids also got to enjoy an interactive story time so we really did enjoy a peaceful coffee! Hot tip- check when story time is on for the day of your visit and time your pit stop accordingly. The kids will love it!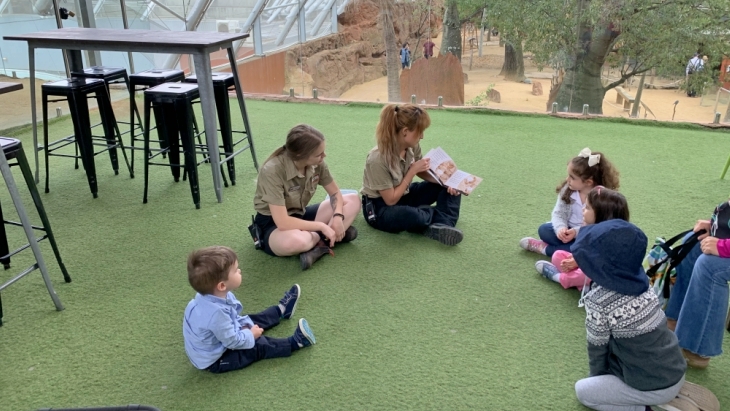 Then off to the SEA LIFE Aquarium with a new workbook and to immerse ourselves in the next underwater adventure.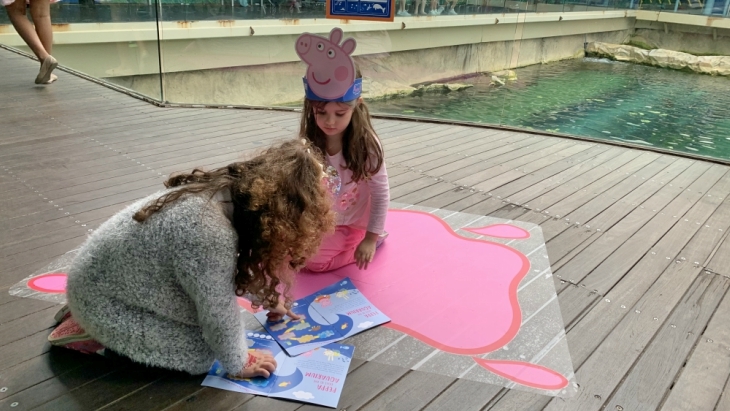 The kids explored the Great Barrier Reef exhibit featuring hundreds of tropical and colourful fish (a particular hit amongst the younger siblings) and Shark Valley, a 100 metre ocean-tunnel walk-through, full of scary sharks and huge rays! As we navigated around the schools of fish and large jaws, we found giant Peppa meeting and greeting kids and taking photos. Be prepared to wait in line but well worth the cuddles and happy snaps.
And just like the start of the day, with every muddy puddle the little explorers found, the squeals of excitement followed. It became a challenge amongst themselves to find all the Peppa characters under sea and all the puddles below their feet to complete their workbook.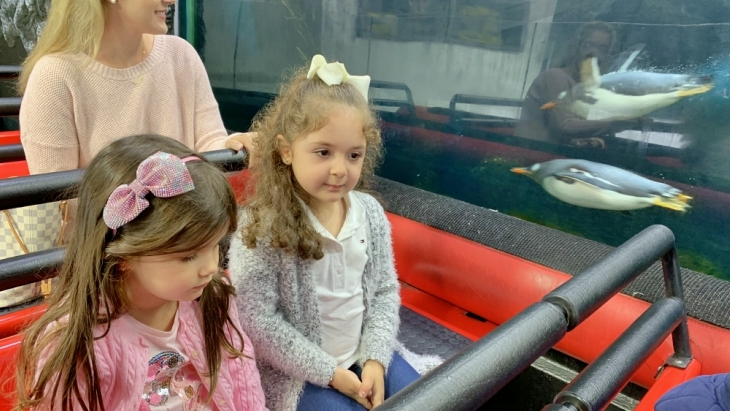 One of the final big attractions of the day - and the kids favourite - was hopping a-board a boat ride through the sub-Antarctic in the freezing cold with flurries of snow and arctic lights, to find the most impressive Gentoo penguins. They were simply adorable.
And just when you think the adventure is over and the exit sign is near... there's more. You head into a land of colourful glowing jellyfish and to Moonlight Beach - a simulated beach where every foot print makes a large mark in the sand, before feeling things like starfish and other gooey sea creatures at the last attraction of the day. Talk about sensory stimulation!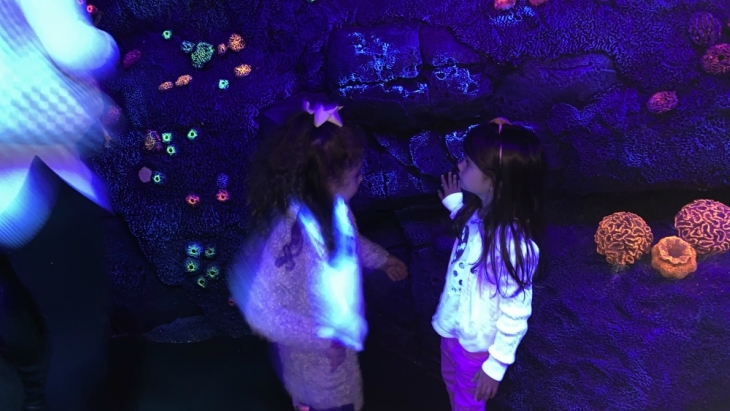 To finish the day a fabulous Peppa showbag and other Peppa merchandise is on offer at the gift shop or some cute little moving bath toys (2 for $10) including swimming mermaids (the girls were obsessed), fish, turtles and sharks and lots of other fun things for the kids to remember their special day.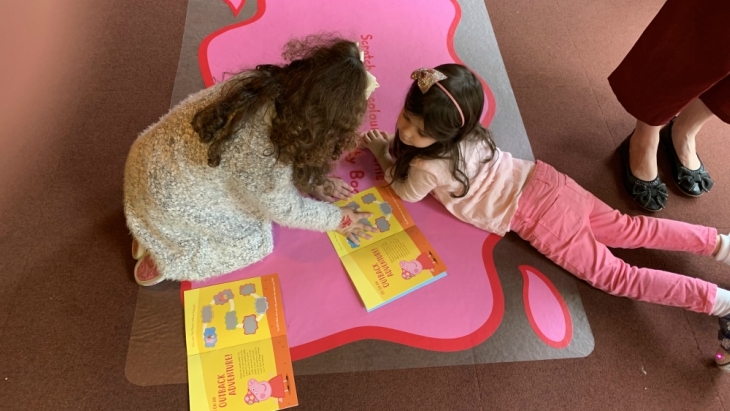 So if you are looking for a full day of family fun, something for younger and older siblings alike, where interactive learning meets sensory fun then Peppa Pig's aquarium adventure is a MUST visit this school holidays. We loved it and we think you will too.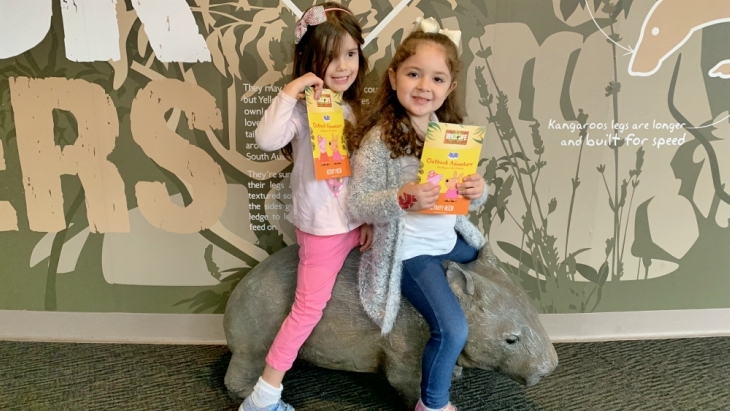 Top 3 tips for your Peppa Pig adventure
Visit both the SEA LIFE aquarium and WILD LIFE Zoo attractions on the same day. Both offer great and varying experiences and lots of Peppa fun (make sure you purchase the multi pass!)
Get there early/ at opening. This will leave you plenty of time to explore both attractions if this is what you would like to do
Start with the WILD LIFE Zoo and time your lunch/snack/coffee break with the story time at the rooftop cafe to re-energise and get the most out of both attractions
For more information and to purchase tickets: Click here.
More Sydney Ideas Here
New Lego Store In Bondi Junction
Best School Holiday Programs For Autumn 2019
What To Expect At Vivid 2019
Have you signed up to our newsletter? Join ellaslist to get the best family and kid-friendly events, venues, classes and things to do NEAR YOU!