Locals Are Loving The Newly Refurbished Playground At Parklea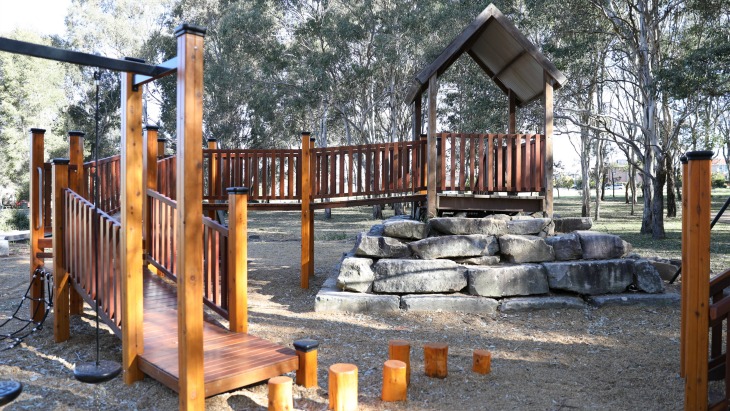 By: Phoebe Ackland, ellaslist
We take our hats off to Blacktown City Council who are spending up big on the playground scene- they recently opened a brand new one at The Ponds, another at Kings Langley that kids helped to design, and now they've put $126,000 behind a refurb of the playground at Davison Reserve in Parklea!
"Davison Reserve is one of six parks to recently get a facelift," Mayor of Blacktown City Stephen Bali said. "Playgrounds are vital to our community. They contribute to our lifestyle, and provide valuable spaces for children to play and learn. Blacktown City has recognised this importance by allocating funding to upgrades for several parks across the city, including at Davison Reserve."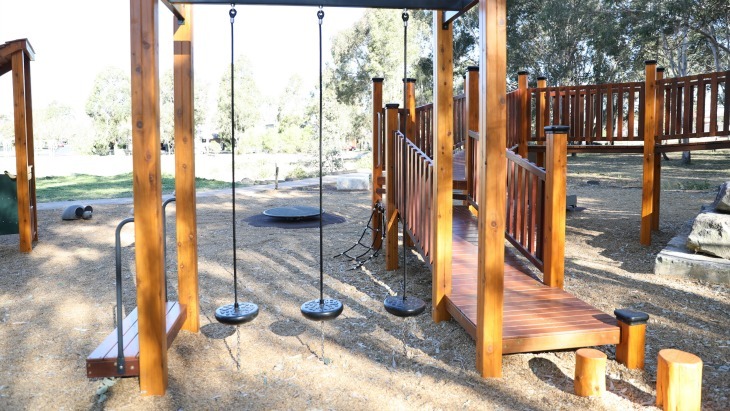 A Park Made Specially For The Locals
The new playground has a flying fox, a basket swing, climbing structures, a play hut, an improved hardwood bridge, new seating areas, and more shrubs planted on the outskirts. Council had mailed a survey to residents living within 400 metres of the playground, so that the improvements they most wanted to see made the cut. "The survey and the feedback Council received was an invaluable resource that helped us better understand what those living close by want from their neighbourhood park," said Ward 1 Councillor Moninder Singh. "They suggested a flying fox and a basket swing, and so we incorporated them into the design. This means local residents have a real sense of ownership over their park and get to have the experiences they want."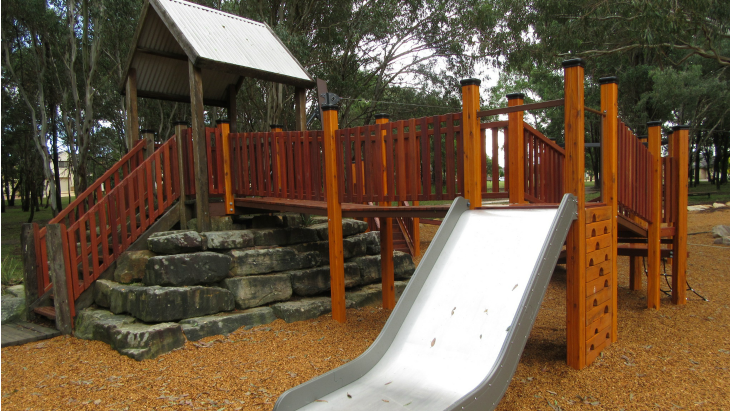 Keep them coming, council!
If you like this, then you'll LOVE the brand new and HUGE playground at Strathfield Park. It's got so much equipment, you'll have to spend the whole day there!