New Playground Alert: The Ponds (Hills District)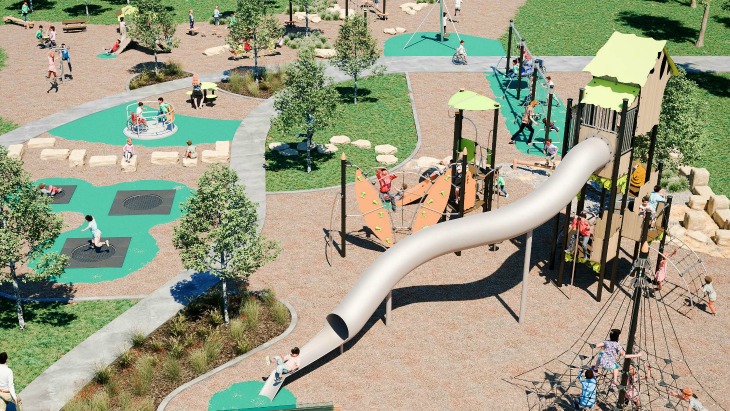 By: Phoebe Ackland, ellaslist
New playground alert! The lucky kids and families of The Ponds in Sydney's north-west have a new play spot to hit up, and it looks pretty fantastic.
Blacktown Council is responsible for the new addition, and it's already won the Playspace Award from the NSW/ACT Parks and Leisure Australia awards scheme. Mayor of Blacktown City, Councillor Stephen Bali said of the playground: "Contemporary, eco-friendly and unique; children of all abilities will be able to take part in imaginary play. And with onsite facilities including picnic areas, families can now stay and play for longer."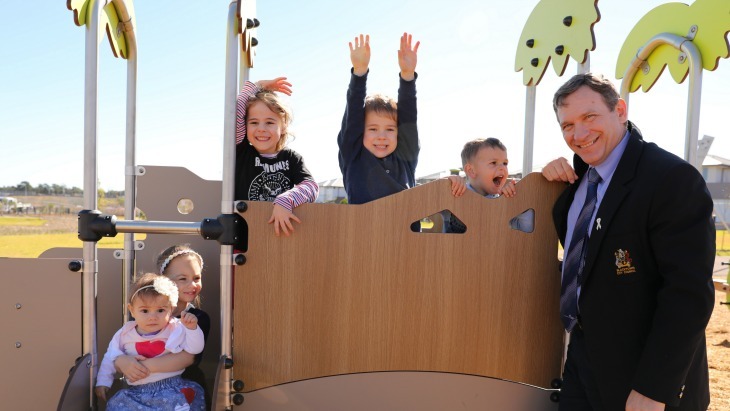 The Community Asked & Council Delivered
Local residents had their say during the development stages of the playground, and it now boasts many of their requests including a giant treehouse, in-ground trampolines, a flying fox, a super slide, climbing webs and equipment for little ones too. There is said to be equipment for older and younger children, so families of all ages will be able to enjoy the new space.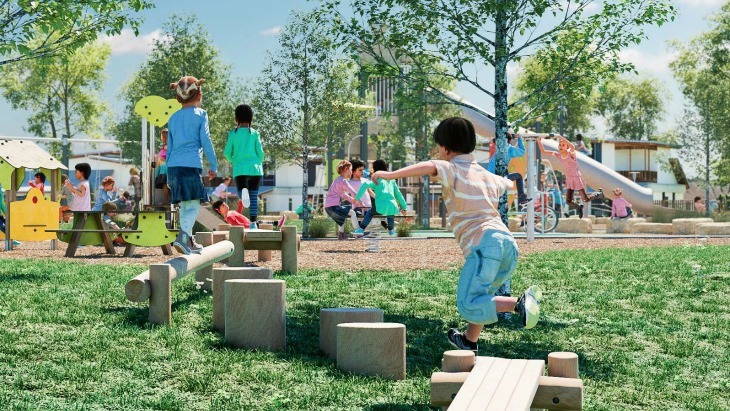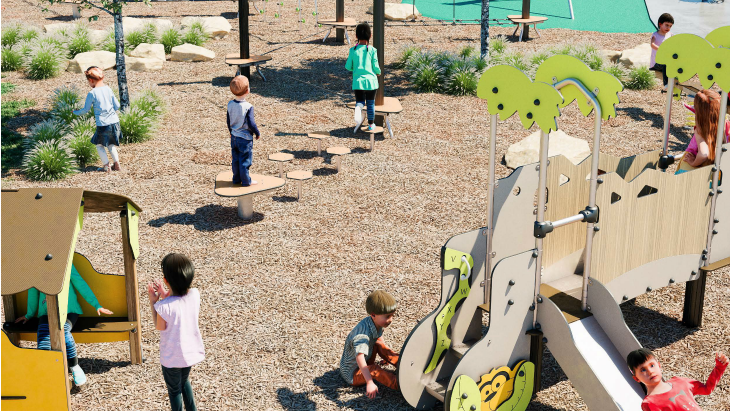 You can find the brand spanking new playground at Piddington Street, The Ponds.
Reviews
This is a fantastic playground for kids, my grandkids love it but it is missing one essential health and safety feature - there is no shade or cover anywhere in the park so on a hot day parents(and grandparents) and children get hot and sunburnt to a frazzle.