La Clinica: Essential Skincare for Teenagers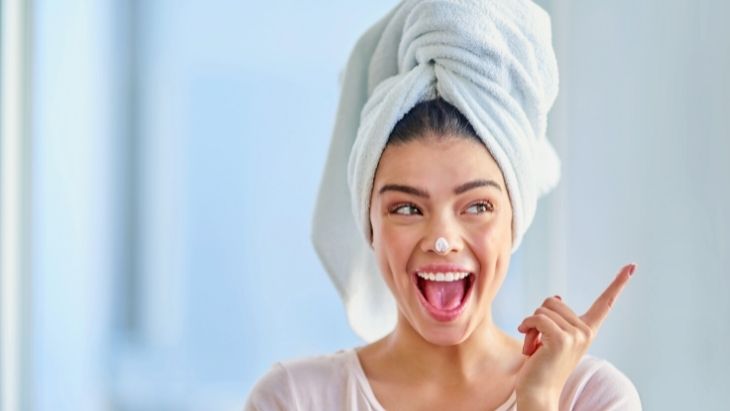 The teen years are a time of monumental change. Along with growth spurts and mood swings, teenagers experience changes in their skin including breakouts, excessive oil and acne, all thanks to all the hormones raging through their bodies!
Getting your child into a skincare routine can be a positive step to help settle their skin, which can benefit both their physical and mental health. With this essential guide, you can find out how to start a skincare routine for teens, what to look for and what products to avoid.
Essential Skincare for Teenagers
What skincare products to look for?
When it comes to choosing products for teenage skin, there are a few things to consider:
Skin type: More often than not, teens tend to have an oily or combination skin type. Ensure you choose products best suited for this and not for dry skin.
Retinol: Did you know retinol isn't just an anti-aging ingredient? It's also fantastic for healing skin and fighting blemishes.
Sunscreen: The sun is the #1 cause of premature ageing, so keep their future skin protected by ensuring your child's routine includes a facial sunscreen. It's also essential they wear this if using actives (ie Retinol) at nighttime which can make the skin more susceptible to sunburn.
What skincare products to avoid?
Whilst teenage skin can be oily and prone to breakouts, it's important to remember it also needs hydration. Avoid anything that strips the skin of moisture as this will just lead to flaky, red and irritated skin. This generally means steering clear of foaming cleansers or anything too astringent.
When starting a new regime, it's also important to introduce new products slowly to help the skin adjust to the various ingredients.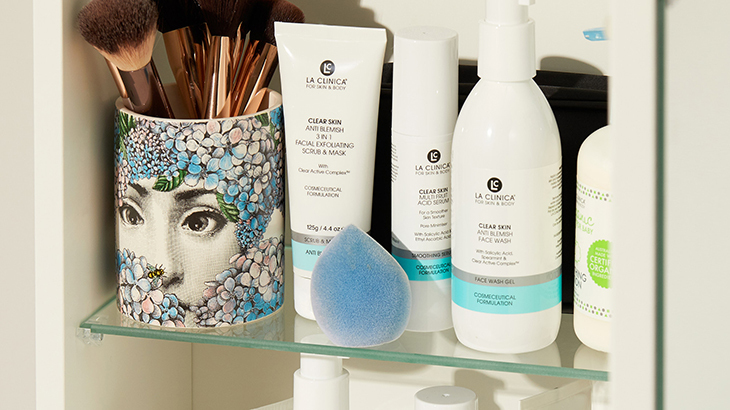 Five Best Skincare Products for Teenagers
Here's our roundup of top skincare for teenagers in 2022.
1. Salicylic Acid Cleanser
Salicylic acid is an excellent ingredient for helping get blemishes under control. A daily cleanser is an important part of any teen's routine, so make sure they use this one both morning and evening. It thoroughly cleanses the skin, clearing dirt and debris away and helping to achieve a clearer complexion.
Features of Anti Blemish Face Wash
Soap-free
Contains salicylic acid, spearmint and clear active complex
Can also be used as an anti-acne body wash
2. Facial Exfoliator
Whilst a cleanser should be used twice daily, a facial exfoliator can be used a few times a week. Exfoliating can work wonders for clearing up the skin as they unclog pores, and remove dirt and debris and a layer of dead skin cells, making way for brighter, smoother skin. If your teen is blemish-prone, we recommend the La Clinica Micro-Dermabrasion Scrub.
Features of Micro-Dermabrasion Scrub:
Scrub and mask in-one
Exfoliates, deep cleanses and treats skin
Absorbs excess oil
Leaves skin smoother
3. Moisturiser
The next daily essential is of course a hydrating moisturiser. No matter how oily your teen's skin might be, it's really important to not skimp on including a moisturiser in their routine. Moisturiser should be applied to cleansed skin and used morning and night. We like the Deep Hydration Moisture Cream from La Clinica as it's intensely hydrating which is important if you're using actives in their skincare. Make sure to always apply an SPF30 or SPF50+ after their moisturiser every day.
Features of Deep Hydration Moisture Cream:
Includes Niacinamide, Ceramides, Cholesterol and Oils
Free from essential oils and fragrance
Helps to boost skin elasticity
Helps smooth and brighten skin
Helps to reduce inflammation and redness
Deeply hydrates leading to less flakey and cracked skin
4. Spot Treatment
A spot treatment is an essential skincare product to have in your arsenal for teenage skin. It's great to apply to pesky little spots and blemishes if your child has hormonal breakouts. Also known as 'zit zappers', having a spot treatment within easy reach at home will help you deal with pimples that come up quickly and easily. We like the Intensive Spot Serum from La Clinica. It targets blemish marks and discolouration and helps to fade away spots over a few days.
Features of Intensive Spot Serum:
Lotion serum
Doesn't strip skin of moisture
Includes vitamin B, tea tree oil, and lemon myrtle
Targets blemish marks and discolouration
5. Retinol Face Oil
Finally, why not consider investing in a low percentage retinol oil for your teen? Retinol is a great acne treatment as it helps to improve overall skin texture. Importantly, retinol is able to regulate oil production, which can be an excellent way to reduce acne and blemishes. When starting with retinol, make sure to use a low percentage product first as the skin can react to this potent ingredient. Only apply at night, and ensure your teen is wearing facial sunscreen every day as the skin can be more susceptible to sunburn.
Features of Retinol Oil:
Regulates oil production
Evens skin texture
Helps to reduce fine lines and wrinkles
Brightens
Boosts wound healing
Inspired to start a new skincare regime for your child? Helping them have clearer looking skin can go a long way in boosting their self-confidence and body image, which is incredibly important at this tender age. A few choice products could be all it takes to get their skin under control!
More Top Picks For Families
Oh Flossy: Gorgeous Natural Makeup And Accessories Designed Especially For Kids
How to Keep your Family Sunsmart This Summer
Joode: The New Aussie Brand Bringing Fun To Your Feet
Have you signed up for our newsletter? Join ellaslist to get the best family and kid-friendly events, venues, classes and things to do NEAR YOU!