The New Kirkham Park BMX Facility is Officially Open
The New Kirkham Park BMX Facility is Officially Open
Preschoolers
Kids
Teens
Family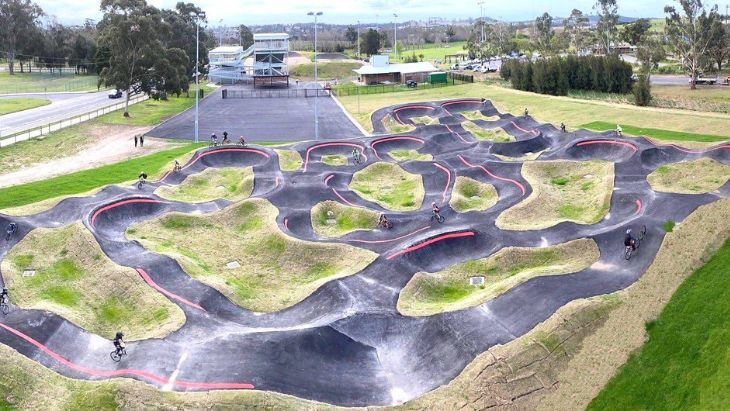 Community spaces are so valuable for families, whether that's new libraries, playgrounds, or outdoor recreation options, we love it when the community comes together to celebrate having fun. It's no surprise that everyone is cheering at the opening of the incredible new Kirkham Park BMX facility, which is reported to be one of the biggest pump tracks in the southern hemisphere!
Here's what you need to know about this state-of-the-art, world-class addition to Camden.
The Kirkham Park BMX Facility is Officially Open
The Upgrades
The upgrades to Kirkam Park BMX track were worth a whopping $5.6 million in total, making it an international-level venue. In fact, the opening weekend coincided with the facility hosting the 2022 AusCycling BMX State Championships.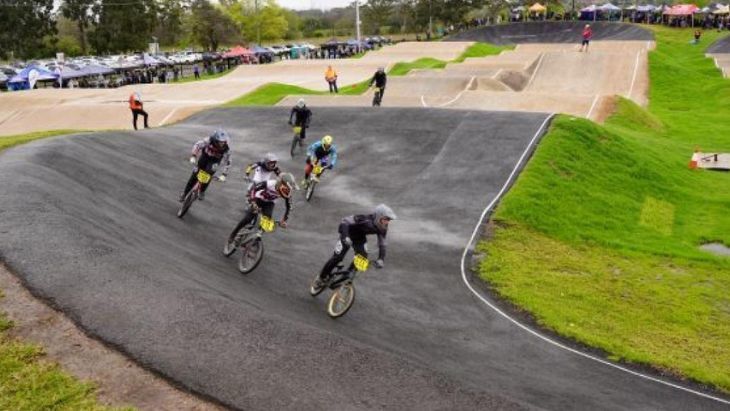 Featuring an eight-metre start hill, an elite first straight, ramps, a warm-up track, a marshalling area with a staging shelter, an all-weather pump track, a new internal connecting road, additional car parking, and more, it's not hard to see why this facility has attracted so much attention since it reopened.
RELATED:
A New 'Super' Playground is Opening at Fairfield Heights
A Space for Everyone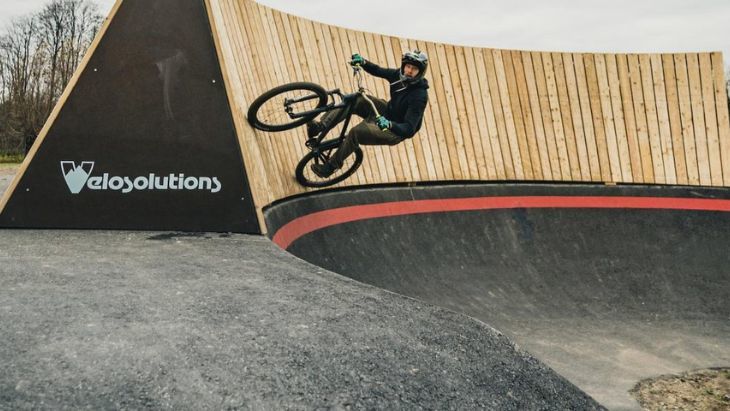 As well as hosting international events and becoming a quality destination for BMXers worldwide, the Camden pump track is, perhaps even more importantly, open to casual users of all skill levels, making it an inclusive space for everyone to enjoy.
Featuring rollers, banked turns, and jump features, the track offers various riding options through its four loops: a beginner loop, an intermediate/expert loop, an expert jump, snake-run loop, and the thrilling berm corner turns.
Get ready to ride and have a blast at this fantastic facility – a place that caters to athletes and leisure riders alike. We love to see it!
A Community Effort
Also called the Camden Pump Track, the Kirkham Park BMX Facility has been described as a "jewel in our crown" by Camden's Mayor, Cr Therese Fedeli.
Mayor Fedeli is thrilled about the new facility—contending that it is set to become a hotspot for young and aspiring athletes, attracting riders from all corners of Australia. She says that revamping the existing facility has been a learning experience for the whole community, as they've delved further into the sport and embraced all things BMX. Cheers to that!
Kirkham Park BMX Facility Location
Stop off for a ride at the new Kirkham Park BMX Facility along Camden Valley Way in Elderslie.
More Sydney Fun
Wylde BMX and Mountain Bike Facility in Sydney
Where to Find the Best Bike Trails in Sydney
Western Sydney Playgrounds: 20 of the Best for Sydney Families