How the Pandemic has Changed Our Lives for the Better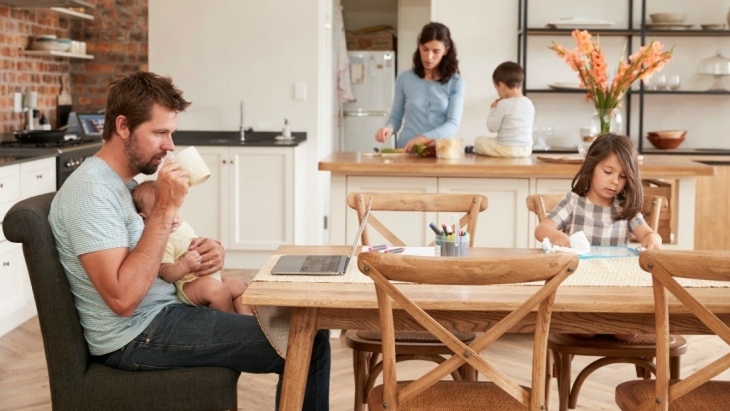 2020. It will go down in history as the crazy year we confronted Coronavirus, and one of the most surreal and unfathomable periods in our lives. The early days were brutal and blindsiding, and the pandemic has devastated families the world over.
While it has taken a huge toll on a global scale and continues to keep us on our toes, it has intimately impacted our lives at home, and for some of us, it has given us a new and positive perspective on life. Lockdown allows us to breathe a sigh of relief and regain a sense of control in our little universe. Some can even see the faint glimmer of a silver lining as they embrace this brave new world.
Circling Back
Suddenly, the daily grind is on pause and our habitual rushing halts. We have more time at home to rediscover lost passions and buried priorities, and our abodes are the epicentre where we are forced to make magic happen - schooling, entertainment, exercise, celebration. We are learning new life skills, playing more board games, and taking our parties online. As we disconnect ourselves from the outside world we reconnect with our inner circle.
Home Is Where The Heart Is
Wellbeing for ourselves and our children has become crucially important, as we set out to counter the unexpected disturbance to our normality. Playtime has become the cornerstone of family life as we try new ways to keep everyone happy and having fun. Ultimately, we still just want to enjoy our lives and give our kids the enjoyment and companionship they crave. Thankfully, home is where the heart is, so creating those joyful moments and bonding experiences can be done without leaving the house! We've tapped into our stores of resourcefulness to come up with creative ways to achieve the end goals we would normally satisfy elsewhere, and it's been revealing to see just how much we can enjoy the simple pleasures of domestic life. In fact, we've been able to really make the most of our surroundings.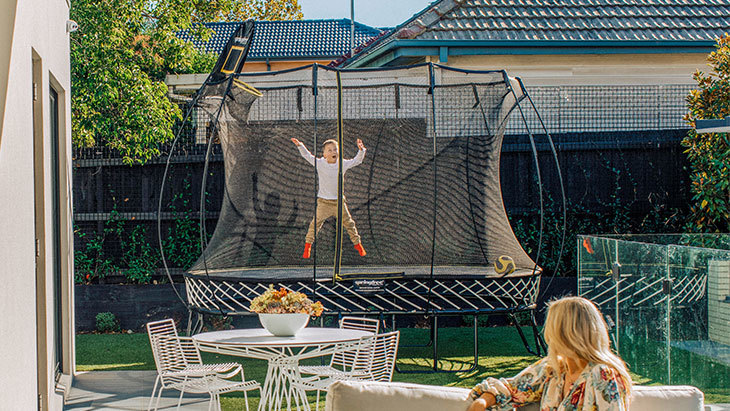 We have spent quality time bonding over board games, some of us have even baked sourdough (or at least thought about it). We've read more books and spent hours relaxing with the remote control in-hand. Kids have learnt to ride bikes and somersault on trampolines. It's how Aussies lean in. Demand for trampolines actually skyrocketed during the beginning of the pandemic, making the list of the most sought after items in Australia (up there with toilet paper!). Springfree Trampoline saw global sales increase 300% year-over-year for the Australian manufacturer and retailer of trampolines.
Jump For Joy
It's no surprise these were in high demand, with children at home during the no-holiday school holidays, parents were desperate to get them springing into action instead of bouncing off walls, and the iconic backyard boredom buster has been a saving grace for families across the country. Playtime is crucial to their ongoing development, keeping them sprightly and agile during long periods of isolation and homes-schooling when their usual sporting activities were off the table. Trampolines are the easiest way to get kids to put down their screens and keep their spirits - and feet - high! Plus, it gets them outside into their fresh air and sunshine. From the challenge of springing higher to the laughter of falling on your backside, it's a time-honoured tradition that children - and parents - love.
The challenges we're facing in isolation have been matched by our resilience. We're adaptable, but we've also fundamentally changed. As we begin to embark on a 'new normal', the life lessons and healthy habits that we are learning during lockdown will come with us on our journey, creating a happy harmony between the old and the new.
More Things To Do During Lockdown
Creative Activities + Sensory Play For Kids During Lockdown
Get Kids Craft and Activity Kits Delivered To Your Door
Let Your Living Room Become a Kids Playground During Isolation
Main image via Getty Images