Get Kids Craft and Activity Kits Delivered To Your Door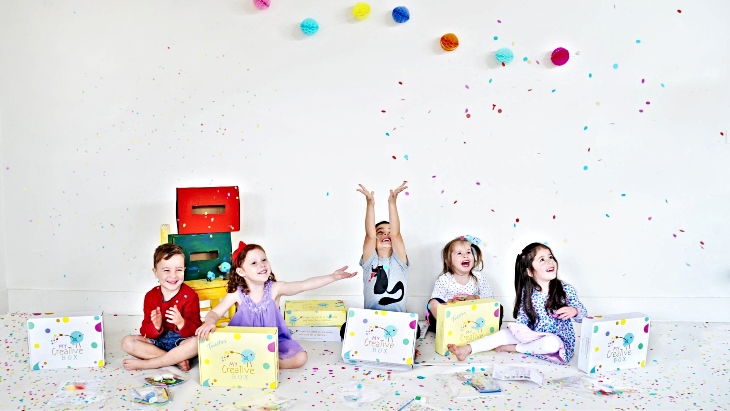 Who knows how long we'll be in lockdown? Among the many unforeseen challenges we now have to face, one of the most daunting is how we can keep our kids entertained and engaged during the endless days at home.
One clever solution is kids activity boxes that you can have delivered to your door, to keep them occupied for hours on end!
Here are some of our favourite kid's craft and activity kits that deliver.
Kids Circle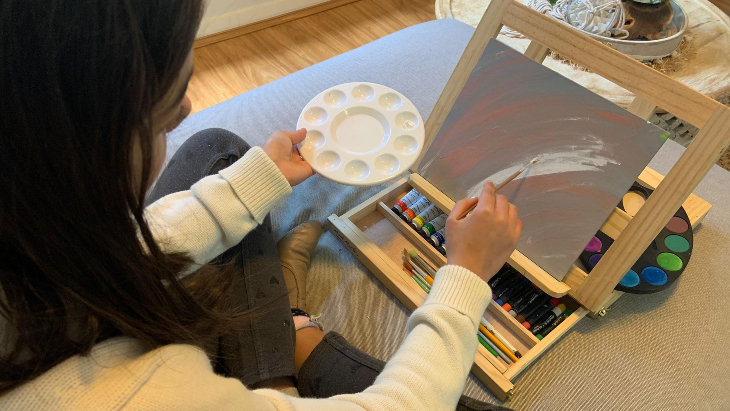 With parents and kids in mind, Kids Circle has used their expertise to offer popular school holiday programs and are now producing fantastic Creative Kids Kits & Fun Art Packs. Kids Circle selects attractive, high-quality materials so children can have fun and get motivated to create at home. Curated by Kids Circle and approved by kids, the boxes are delivered FREE and sent via Express Post at no extra cost for families in lockdown, so the kids can get their packs quickly. There is a wide range of different kits to choose from including clay, tie-dye, pouring, origami, woodcraft, slime and more all with easy-to-follow instructions, plus they are always adding new and innovative packs to the collection. Use your Creative Kids Voucher and grab your box now!
RELATED: Everything You Need for Fun Indoor Camping for Kids
RELATED: The 5 Best Mystery Boxes in Australia Right Now
Easy Peasy Cakes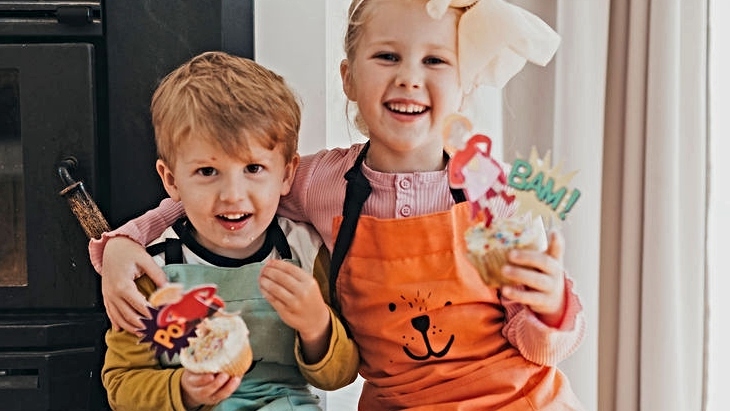 This is the perfect delivery for the eco-conscious cook! Easy Peasy Cakes have produced a range of simple kits for kids and families that encourage a love of baking, unleash your creativity and let everyone feel the joy of creating their own treats in the kitchen! The DIY baking kits include all-natural ingredients with no artificial colours or preservatives, amazing natural sprinkles and craft activities to spark imagination and create your own decorations - all wrapped up in eco-friendly material and no plastic. There is also a sugar-free and gluten-free option available. These earth-friendly kits are fun, colourful and delicious.
Thingy Flip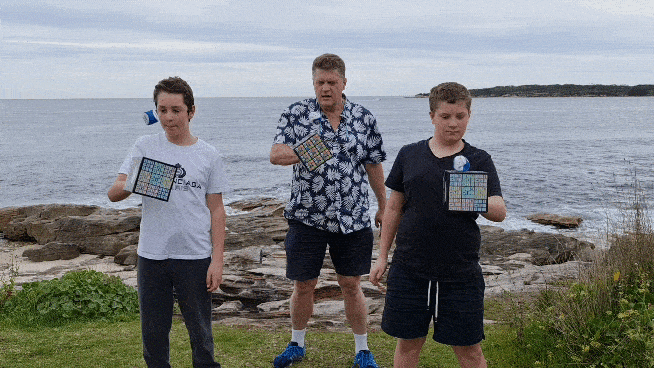 Thingy Flip is a nifty little toy that will keep kids amused for hours while practising their hand-eye coordination skills. The innovative game will boost their brainpower, teaching users to toss and catch using all sides of both hands! More than just a simple box, Thingy Flip takes the skills of juggling and amplifies them 5-fold, using a fun, engaging technique packed into a super cool go-anywhere activity. A licensing system is included with every Thingy Flip so parents can monitor their kids reaching particular milestones, accruing new skills and making their way through the licenses, and each Thingy Flip includes the box, the sack to toss and catch, 5 licenses and a stats recording sheet to track your progress.
My Creative Box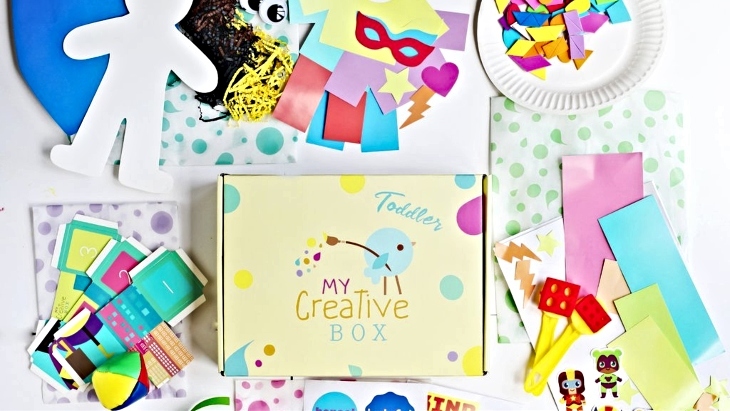 These individually packed creative boxes are full of uniquely designed learning activities for little hands to learn, explore and create. My Creative Box has a huge range of colourful, crafty packs for all ages including Mini Explorers, Little Learners and Big Creatives, plus the Creative Box Monthly subscription box full of fun themed STEAM-based learning activities for little creatives.
Minimaker Box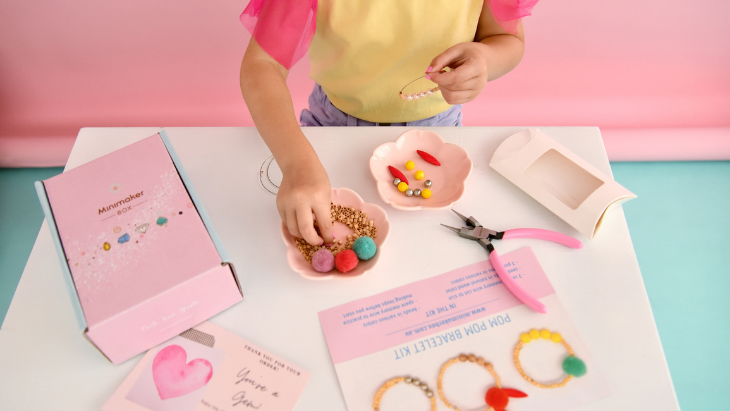 Minimaker Box specialises in awesome handmade jewellery projects for curious and crafty kids, empowering a new generation of mini-makers to create something unique. Little DIY lovers will love designing their own precious adornments while picking up new hands-on skills. From pom-pom bracelets to felt pendants, Minimaker Box will deliver cool project kits to your door, packed with everything your child needs to get busy making fun jewellery including colourful materials, tools and instructions.
Special Offer: ellaslist readers receive 20% off their Minimaker Box order using the discount code ELLASLIST at checkout.
Gymkids Monster Moves Kit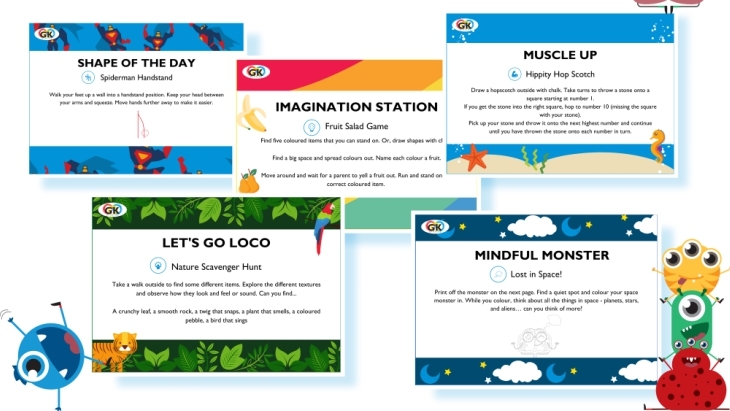 The gymnastics experts have gotten a little crafty and are offering 3 unique activity packs to get kids moving! The Gymkids Monster Moves Pack are a fun-filled 30-day activity program that covers basic movement milestones with a foundation in gymnastics. Work towards completing a day, or work at your child's own pace. Parents will love getting involved too, as you connect with your child you can expect to go on a fairytale adventure, explore emotions and even act them out, find your inner Ninja, dance like a robot and make someone's day with a random act of kindness, amongst a bunch of other activities.
Clay Sydney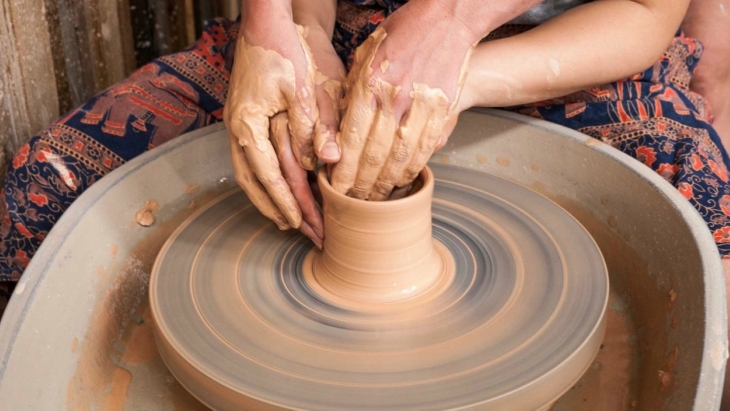 If you'd like to have a Ghost moment with your partner when the kids go to bed, you need this ceramic studio! Clay Sydney in Marrickville will deliver Clay At Home kits across Australia with all the materials, tools and tutorial support to take its popular pottery classes to your living room. They even have Wine and Cheese Nights (Live streamed) to make it a more social affair. If you want it to be a PG event, they'll also deliver kits for the kids too.
Neuroblastoma Australia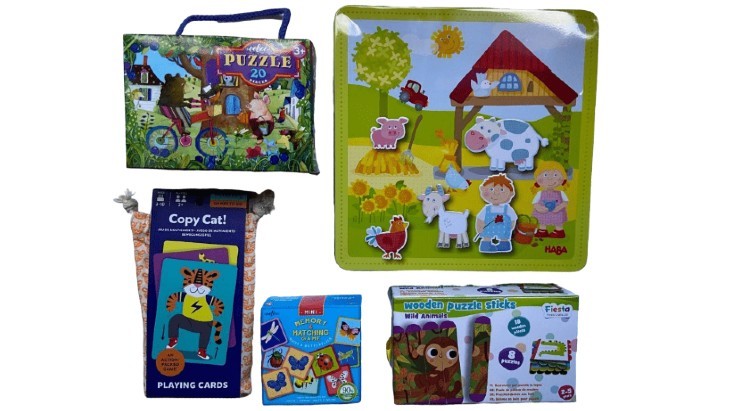 Keep the kids entertained at home and support childhood cancer research at the same time with an engaging range of games, puzzles and activities available from Neuroblastoma Australia.
Brickbox Club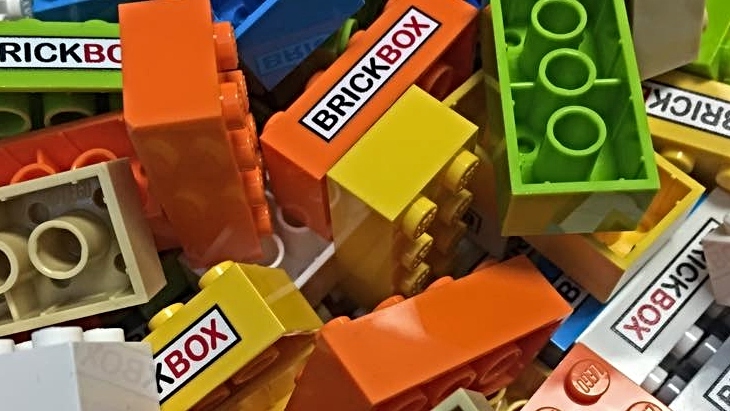 Lego fans will love joining the Brickbox Club and getting their hands on their mystery box in the mailbox every month! Each box will include a licensed BRICK set and Minifigure, with surprise extras like accessories, books, stickers, blind bags and toys. With a month-to-month, 3-month, or 12-month plan, Brickbox Club will send you the best products to get your little builder building.
KiwiCo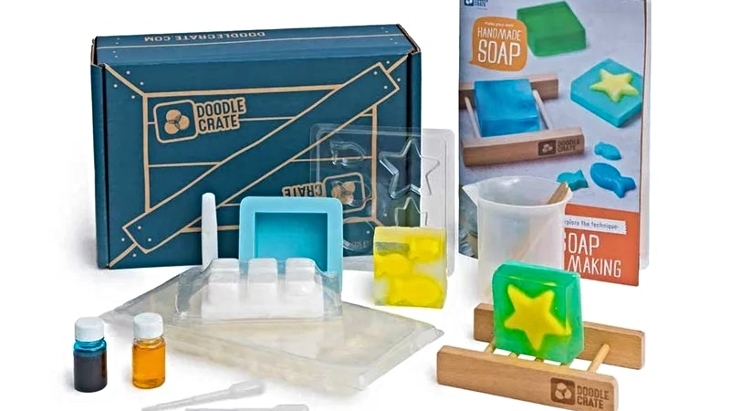 KiwiCo creates hands-on fun STEAM projects that will spark your child's learning and creativity. With various boxes designed for all ages, kids will engage with science and art projects at home. These fun, easy activities and subscription boxes include Science Kits for Kids, STEM Packs, Engineering Subscription Box, Craft Kits for Kids and Awesome Slime Projects.
Fizz Kidz Activity Kits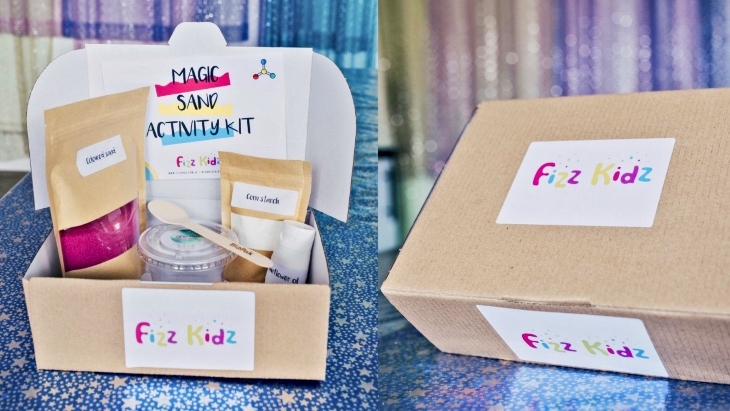 The Fizz Kidz team have been busy bees creating Fizz Kidzz Activity Kits that will keep your kids engrossed in hands-on fun at home. From glitter art to science experiments, each box is designed to give children a chance to develop their creativity and confidence. and boxes like magic sand, bath bombs and fluffy slime, all the boxes are handmade and can be customised to include a range of activities for multiple children.
Peeky Me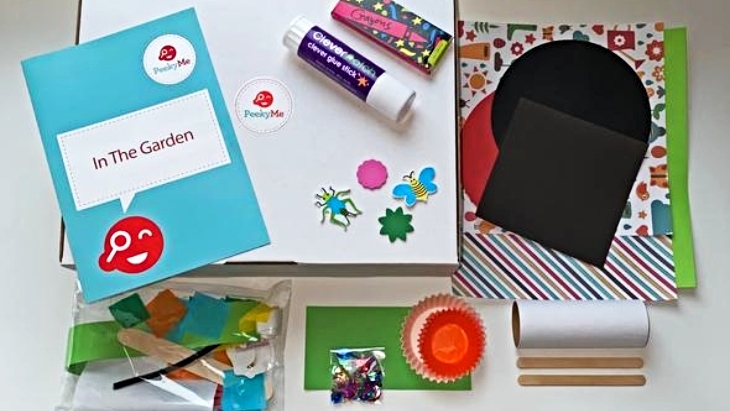 PeekyMe craft boxes help kids explore their creativity and imagination while learning through play. From dinosaurs to princesses, from the beach to outer space, there are over 12 themes to choose and each box contains at least four craft activities. With a monthly subscription, your child will get a new box delivered each month with all the crafty materials they need.
Little Passports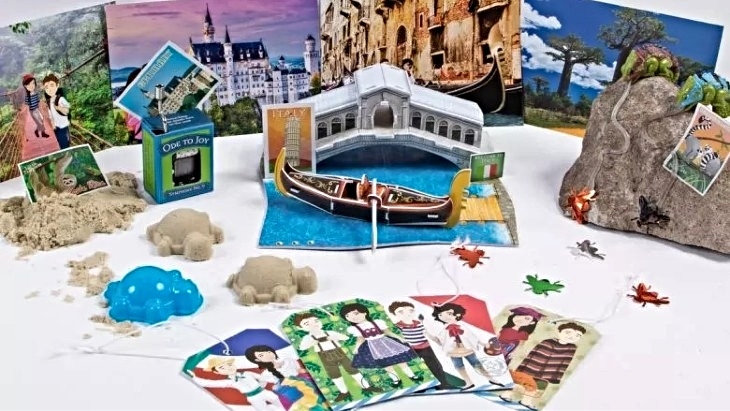 With award-winning subscriptions for all ages, Little Passports has an array of creative and fun packages designed to spark your child's curiosity about the world. With Early Explorers, World and USA Editions and Science Expeditions, your little wanderer will get everything they need for their global adventures, including fun and educational toys, activities and souvenirs.
CreativKits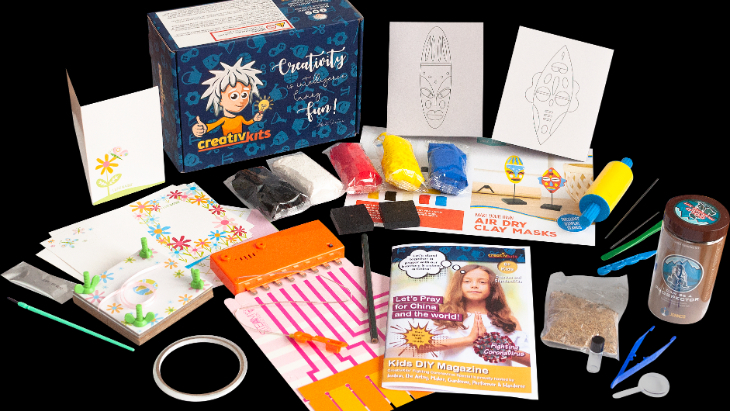 CreativKits are guaranteed to enhance children's learning, fuel their imagination and disconnect them from screens with fun activities. There is something for everyone including Arts & Crafts, Robotics, Engineering, Gardening, Science, Math, Astronomy and so much more. These kits are packed and delivered to your door with all the materials you need and an easy to follow 24-page Creative book with knowledge nuggets, video links, puzzles and instructions.
Have More Fun At Home
5 Kid's Garden Projects That Are Easy and Fun
Fairy Garden Kits to Create Magic at Home
How To Celebrate Your Kids Birthday When You're Social Distancing
Have you signed up for our newsletter? Join ellaslist to get the best family and kid-friendly events, venues, classes and things to do NEAR YOU!