Craft Kits for Kids: Get the Best Delivered Right to Your Door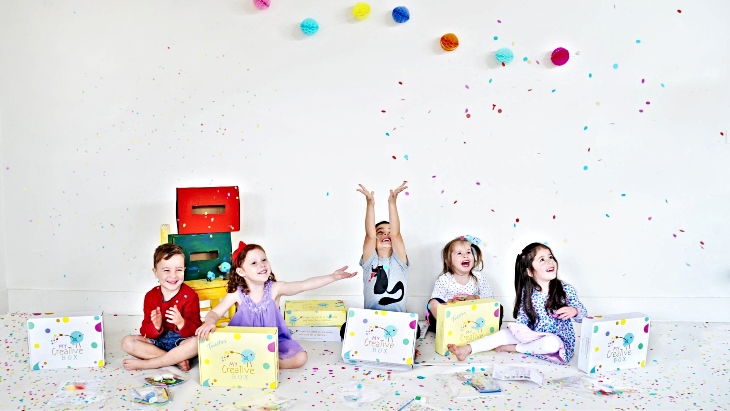 Among the many unforeseen challenges we now have to face, one of the most daunting is how we can keep our kids entertained and engaged while we spend more days at home.
One clever solution is kids activity boxes that you can have delivered to your door, to keep them occupied for hours on end and these are some of our favourites!
Craft Kits for Kids you can get Delivered
1. A Little Spirit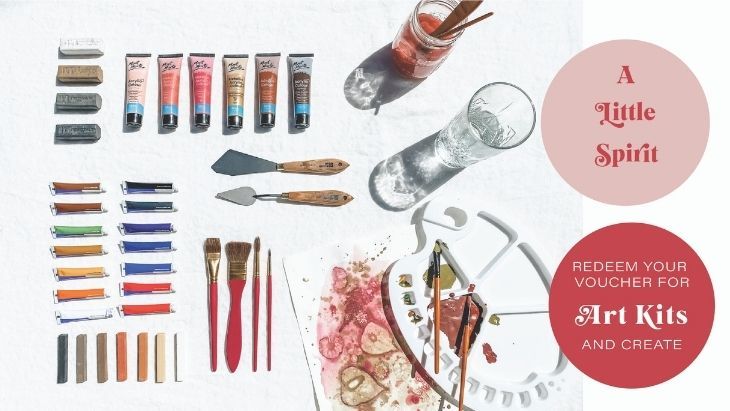 A Little Spirit is passionate about the importance of creative expression as a means for children to explore themselves and the world they live in. Whether painting, drawing, papermaking or photo processing, A Little Spirit's considered art kits are packed full of supplies to support your child on their creative journey. With art kits designed for preschoolers all the way through to senior art students, there is something for absolutely every age and stage.
RELATED: Everything You Need for Fun Indoor Camping for Kids
RELATED: The 5 Best Mystery Boxes in Australia Right Now
2. Splash On Peel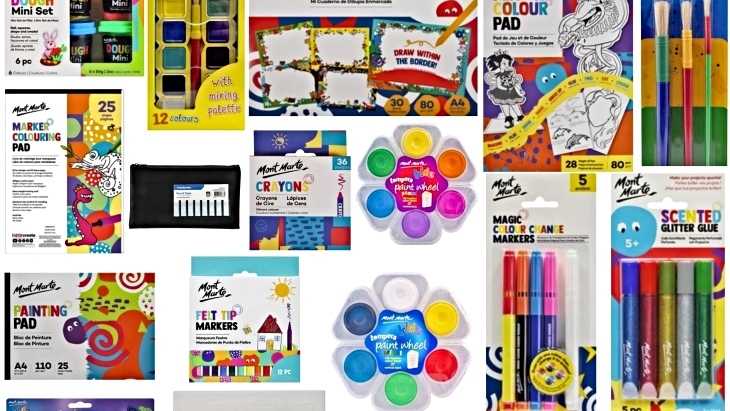 Splash On Peel has a collection of huge craft kits for kids - Mega Art Kit, Mega Sketch Kit and Mega Paint Kit - packed full of art supplies and designed for all ages and abilities. There and also themed Full Art Kits, Extra Art Kits and Video Tutorials available, plus you'll have access to their artists to ask any questions along your creative journey.
3. The Creative Kids Squad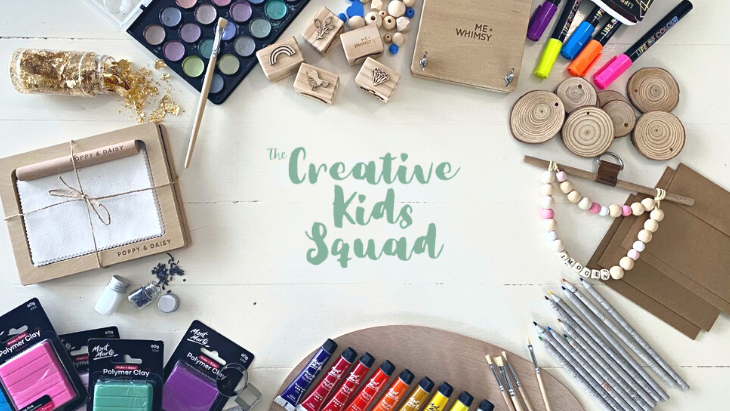 The Creative Kids Squad offers a range of craft kits for kids that are both beautiful and practical. With a focus on nature play, they've made it a priority to support sustainable art and crafts, partnering with fellow Australian small businesses to achieve this goal. The range is suitable for children from early primary through to late teens and includes flower presses, paper making, beaded wall hanging, acrylic paint & pastels, rock painting, watercolour & lettering and more!
If you're looking for high-quality materials, jam-packed kits, and seriously impressive lesson plans that are easy to follow and will entertain for hours and hours, then look no further than The Creative Kids Squad.
4. Boxed Orange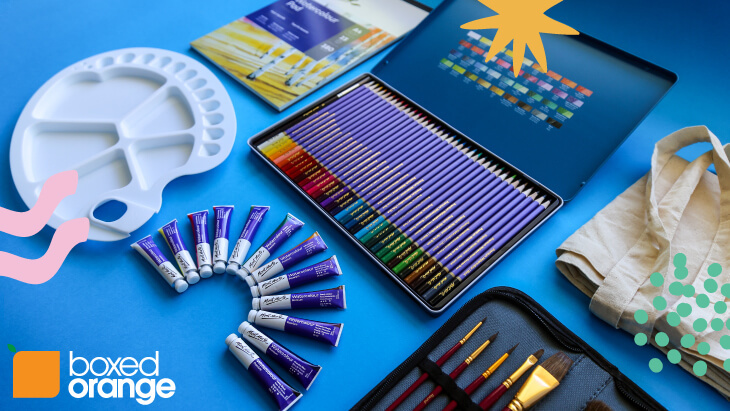 Boxed Orange Creative Kids Kits put the fun back into art by supplying young artists with all the necessary tools to create big, bold art. Boxed Orange has a selection of kits, perfect for kids aged 4.5 years and over. Every kit comes with art supplies and easy-to-follow activities are provided online to help develop your child's imagination, fine motor skills, artistic ability, and creativity.
With Boxed Orange Creative Kids Kits, let's imagine, draw, paint and create!
5. Kids Circle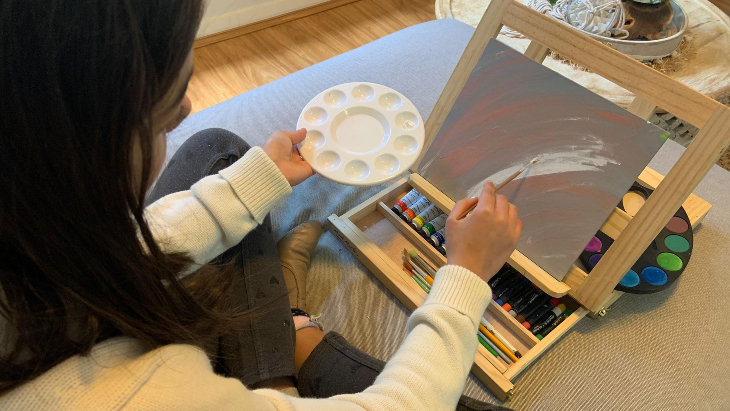 With parents and kids in mind, Kids Circle has used their expertise to offer popular school holiday programs and are now producing fantastic Creative Kids Kits & Fun Art Packs. Kids Circle selects attractive, high-quality materials so children can have fun and get motivated to create at home.
Curated by Kids Circle and approved by kids, the boxes are delivered FREE and sent via Express Post at no extra cost, so the kids can get their packs quickly. There is a wide range of different kits to choose from including clay, tie-dye, pouring, origami, woodcraft, slime and more all with easy-to-follow instructions, plus they are always adding new and innovative packs to the collection.
6. Easy Peasy Cakes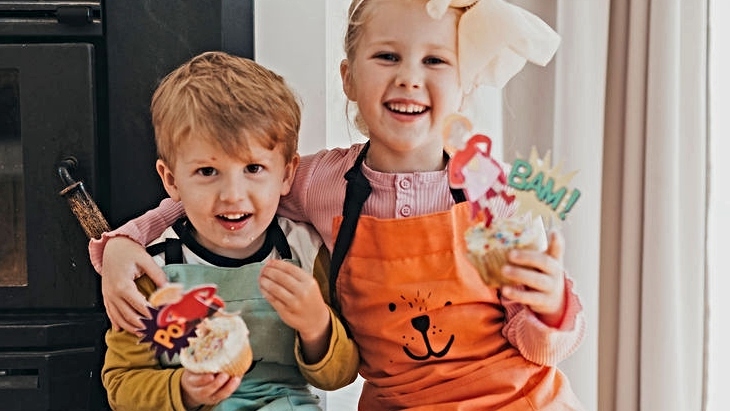 This is the perfect delivery for the eco-conscious cook! Easy Peasy Cakes have produced a range of simple kits for kids and families that encourage a love of baking, unleash your creativity and let everyone feel the joy of creating their own treats in the kitchen!
The DIY baking kits include all-natural ingredients with no artificial colours or preservatives, amazing natural sprinkles and craft activities to spark imagination and create your own decorations - all wrapped up in eco-friendly material and no plastic. There is also a sugar-free and gluten-free option available. These earth-friendly kits are fun, colourful and delicious.
7. Thingy Flip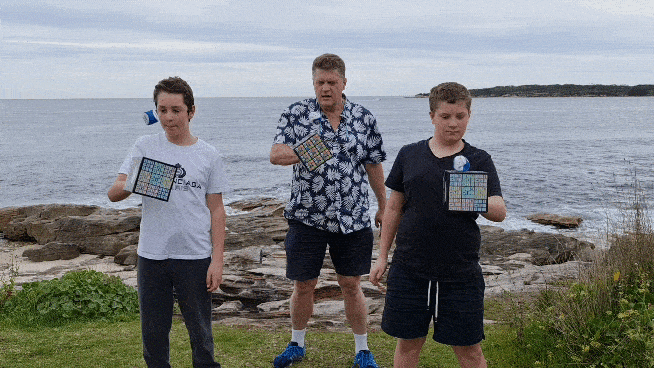 Thingy Flip is a nifty little toy that will keep kids amused for hours while practising their hand-eye coordination skills. The innovative game will boost their brainpower, teaching users to toss and catch using all sides of both hands! More than just a simple box, Thingy Flip takes the skills of juggling and amplifies them 5-fold, using a fun, engaging technique packed into a super cool go-anywhere activity.
A licensing system is included with every Thingy Flip so parents can monitor their kids reaching particular milestones, accruing new skills and making their way through the licenses, and each Thingy Flip includes the box, the sack to toss and catch, 5 licenses and a stats recording sheet to track your progress.
8. Minimaker Box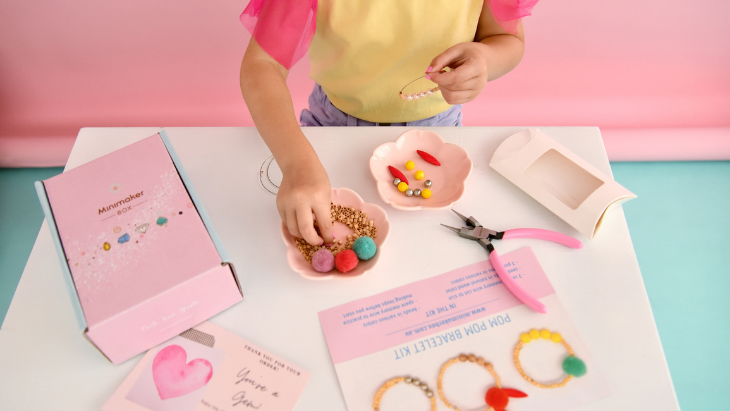 Minimaker Box specialises in awesome handmade jewellery projects for curious and crafty kids, empowering a new generation of mini-makers to create something unique. Little DIY lovers will love designing their own precious adornments while picking up new hands-on skills. From pom-pom bracelets to felt pendants, Minimaker Box will deliver cool project kits to your door, packed with everything your child needs to get busy making fun jewellery including colourful materials, tools and instructions.
Special Offer: ellaslist readers receive 20% off their Minimaker Box order using the discount code ELLASLIST at checkout.
9. Gymkids Monster Moves Kit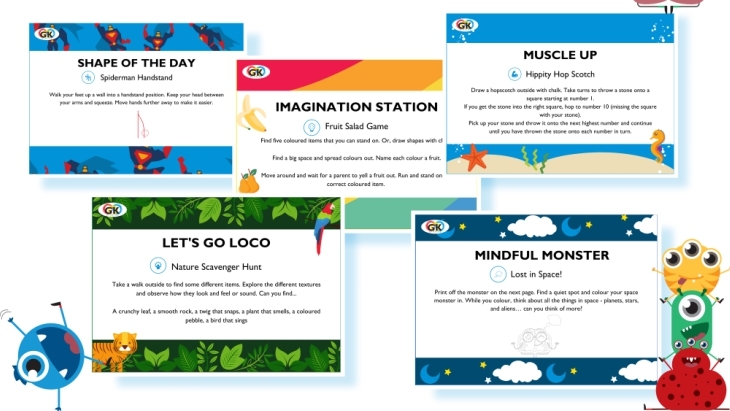 The gymnastics experts have gotten a little crafty and are offering 3 unique activity packs to get kids moving! The Gymkids Monster Moves Pack are a fun-filled 30-day activity program that covers basic movement milestones with a foundation in gymnastics. Work towards completing a day, or work at your child's own pace.
Parents will love getting involved in Gymkids too. Go on a fairytale adventure, explore emotions and even act them out, find your inner Ninja, dance like a robot and make someone's day with a random act of kindness, amongst a bunch of other activities that will encourage you to connect with your child.
10. Fizz Kidz Activity Kits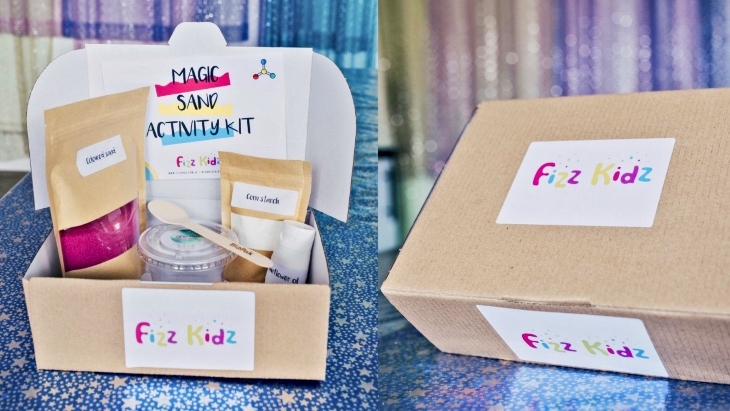 The Fizz Kidz team have been busy bees creating Fizz Kidzz Activity Kits that will keep your kids engrossed in hands-on fun at home. From glitter art to science experiments, each box is designed to give children a chance to develop their creativity and confidence. and boxes like magic sand, bath bombs and fluffy slime, all the boxes are handmade and can be customised to include a range of activities for multiple children.
Have More Fun At Home
5 Kid's Garden Projects That Are Easy and Fun
Fairy Garden Kits to Create Magic at Home
How To Celebrate Your Kids Birthday When You're Social Distancing
Have you signed up for our newsletter? Join ellaslist to get the best family and kid-friendly events, venues, classes and things to do NEAR YOU!