How Guardian❜s Preschool and Kindergarten Programs Help Prepare Your Child For ❛Big School'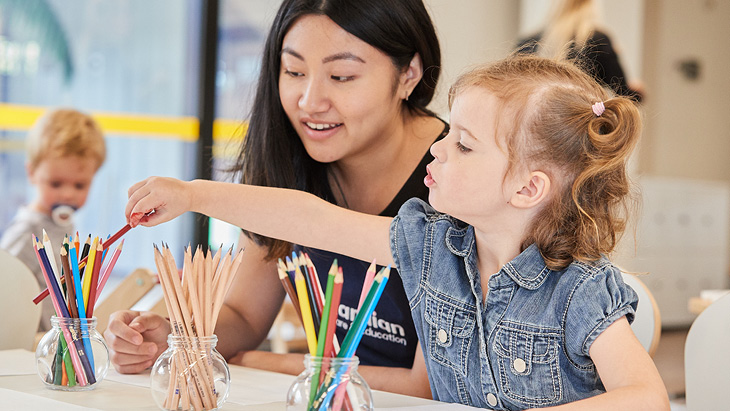 As with any major change in your child's life, making the step up to Kindergarten from childcare can be a huge transition—and it's one you'll want to properly prepare for.
Research shows that the biggest determinants of academic achievement, a positive transition to school, and later success at school and in life, is that young children are to be socially and emotionally ready to make the leap into the formal education environment.
But what does 'ready' mean exactly, we hear you ask? Well! Let us break it down for you. Here's how Guardian's Preschool and Kindergarten Programs lay the foundations for the big school transition.
How To Know If They're Ready
If you're unsure as to whether or not your child is ready to take the plunge into formal schooling—rest assured that you're not alone. Because children all develop so differently and at such variable rates, it's often hard to ascertain your child's level of readiness in comparison to their peers.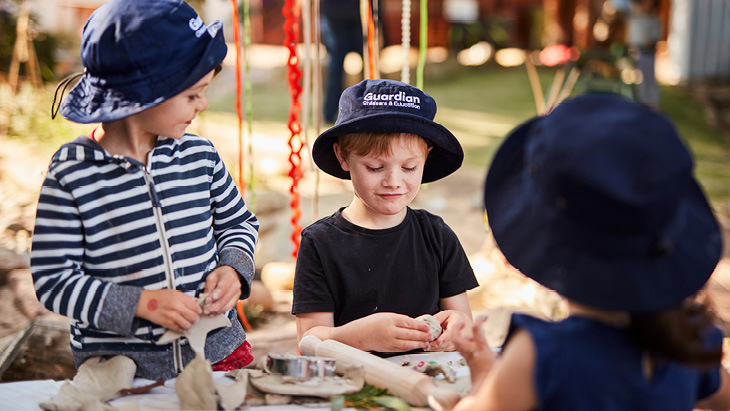 When assessing a child's readiness, Guardian Kindergarten and Preschool Programs look at a number of key social and emotional indicators, beyond just the traditional academic sphere. For instance, they take into consideration whether or not your child separates effectively from parents and carers, is developing a sense of responsibility for themselves and pride in who they are. As Bronwyn Thomson, Guardian Curriculum Mentor says, "We are building security and identity. We understand that children are learning from us through our every word and action about kindness, empathy, generosity, gratitude, honesty and respect. More profoundly, they are learning about themselves, their abilities and their worth, their place in their hearts and in the world."
Beyond that, a child who is ready for Kindergarten will likely be effectively communicating and forming relationships, demonstrating resilience and an ability to cope with change, as well as problem-solving abilities, a natural curiosity in the world around them and a willingness to try new things. The list goes on—and that's where Guardian comes in.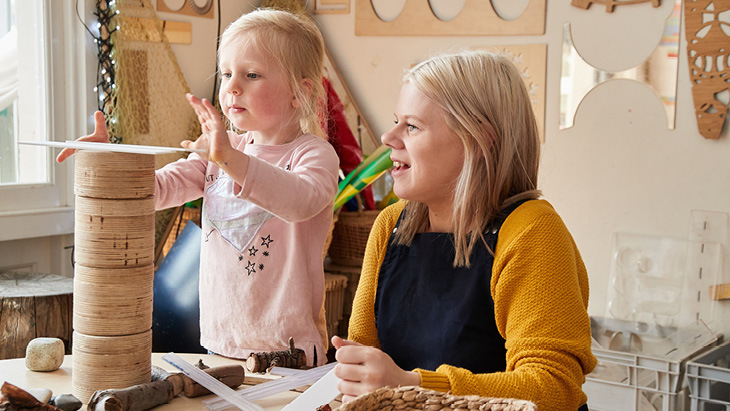 The Value Of A Structured Program
Ultimately, you want to make sure that you have complete confidence in the childcare program and curriculum your child is enrolled in. A kindergarten program in a childcare setting will give your child the full benefits of a structured learning program that will equip them with the skills to transition to big school, while allowing them to remain in a familiar setting, all with the benefit and flexibility of longer care hours for parents.
It's no secret that the first five years of a child's life are a time of huge emotional and social growth, development and learning. According to Guardian, play-based learning experiences, high-quality environments and expert educational interactions during this hugely formative time make a significant difference to a child's level of readiness for formal schooling and beyond.
The Program Basics
The Guardian Childcare and Education 'Moving on Up to School' Preschool and Kindergarten Program is led by teachers with specialist early childhood university degrees and is available in almost 100 centres across NSW, Victoria and Queensland.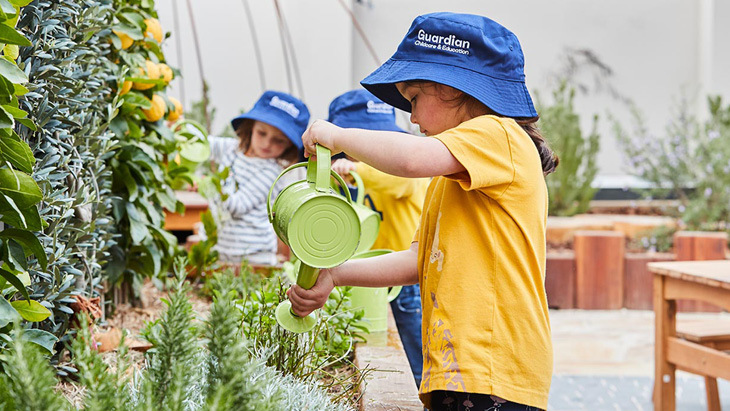 The fundamental aim of the program is to learn through play; providing contemporary practices and open-ended experiences that will teach basic numeracy and literacy skills, help your child develop the valuable social and emotional skills that will enable confidence and resilience, and provide clear learning outcomes in the lead up to formal schooling.
The overarching focus on play-based learning, whilst simultaneously being geared toward school readiness, is what sets the Guardian program apart—and the teachers and educators truly acknowledge the gravity of the role they play. As Head of Quality and Curriculum, Kathryn Waugh, says, "Children are inspiring and creative individuals who can find wonder in the simplest of everyday items and activities. Their imaginations are powerful, and their young brains are built to help them explore the world through experience. We're focused on teaching children how to learn versus just ticking a box."
Learn more about the Guardian Preschool and Kindergarten Program, or call 13 82 30.
More Kids News Here:
Developing Your Child's Numeracy & Literacy At Home
Bored Kids? That's A Good Thing!
The Signs Of A Good Childcare Centre
Have you signed up to our newsletter? Join ellaslist to get the best family and kid-friendly events, venues, classes and things to do NEAR YOU!