The Signs Of A Good Childcare Centre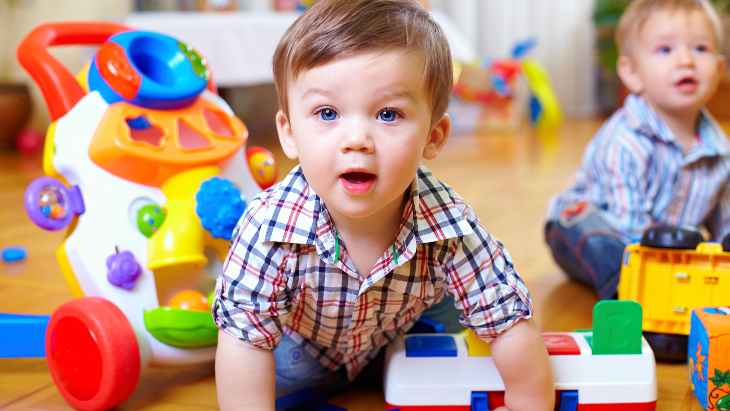 As a first time parent who recently enrolled her one year old into childcare for the first time, I completely understand that it's a Really Big Deal (capital letters entirely necessary.) Trusting new and unknown people with your most loved cannot be underestimated, and while your rational mind knows that quality early childhood education provides lifelong benefits and the centre has the correct certifications and is well-versed in caring for babies and children who are away from their primary caregiver for the first time, it can feel like an anxious time for both parent and little one.
What to Look for When Visiting a Centre
When speaking to parents who have successfully selected a childcare centre for their child, many will tout the general 'feeling' of a place as being a key reason for their choice; and having recently been through the process myself, I have to say that it was important to me too. Basically, imagining my daughter there pottering around in the sandpit gave me the warm and fuzzies—and it's definitely important to trust those gut instincts that you have when touring various centres.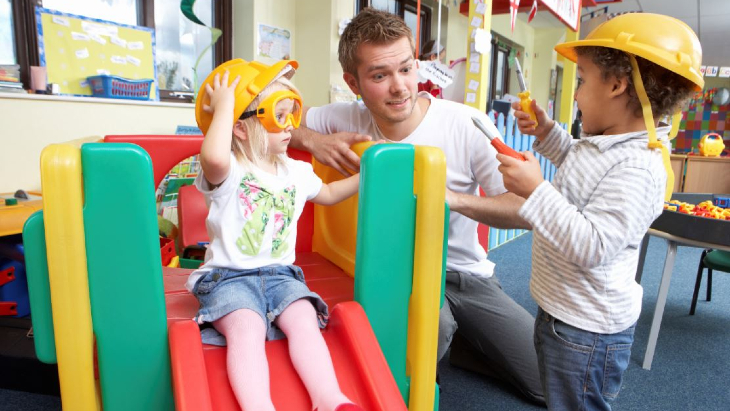 But—let's get a little more granular. A general feeling, while a good indicator, is often not enough to completely sell a place. After all—there are many options out there and a lot of centres vying for business. This is where StartingBlocks.gov.au is extremely helpful. This government website has a Find Child Care tool that helps families find a quality centre near them along with their National Quality Standard (NQS) ratings. You heard it right! Child care services across Australia receive a quality rating once they have been assessed and rated against the NQS. They are given one of these quality ratings: Significant Improvement Required, Working Towards NQS, Meeting NQS, Exceeding NQS or Excellent. When you're visiting a service, you can ask them about their quality rating, and what the service is doing to improve their rating.
When visiting a centre, also take a look at how the educators are interacting with children in their care - are they playing, singing, reading books and gently talking to them? Are they holding and soothing babies that are a little distressed? All of these are good indicators that the centre will truly support your child during the (often stressful) transition into childcare.
Additionally, it's great to take note of the types of learning opportunities your little one will be presented with. Does the centre offer a calm environment with lots of invitations for play and the development of skills in both indoor and outdoor settings? Does the daily schedule provide plenty of time for both structured and unstructured play? Lastly, on a health and safety note, it's important to check that everything seems clean, well maintained and ultimately, safe.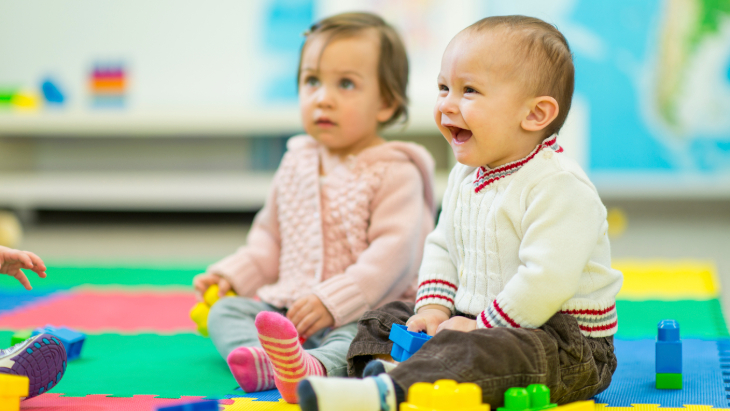 What Questions to Ask the Educators
The questions that you're burning to ask on a childcare centre tour will vary depending on what your priorities are as a family and on the type of child your little one is. Communication is often very important to families, and you'll want to find out how the centre will keep you updated with developments about your child's overall health and educational activities.
You may also want to ask for a sample rundown of the daily schedule, and what sort of variety they offer in terms of activities, as well as how your child will be comforted if they're having a hard time adjusting to the new setting, what's included in the daily rate for the centre (i.e. some centres provide all meals and nappies, others do not) and what they advise around breast/bottle feeding if applicable.
Getting clear on their sickness and accident policy can also help you to feel at ease that your little one will be in excellent care if (or let's face it, when) they were to get sick or have an accident.
StartingBlocks.gov.au has a checklist of questions that you can ask when you visit a centre.
What to Look for in an Educational Program
When it comes to educational programs in child care, they should involve planning for all areas of children's learning and development, including their: physical skills; language and literacy skills; personal and interpersonal skills; creativity and skills in expressive arts; and problem solving, thinking and mathematical abilities. A good program will incorporate information from families about their child's interests and experiences outside of the service. Communications should also be a priority, so you should witness educators speaking to, and encouraging responses from little ones. Ultimately, you want to get the feeling that your child's learning will be thoroughly supported while they're at childcare.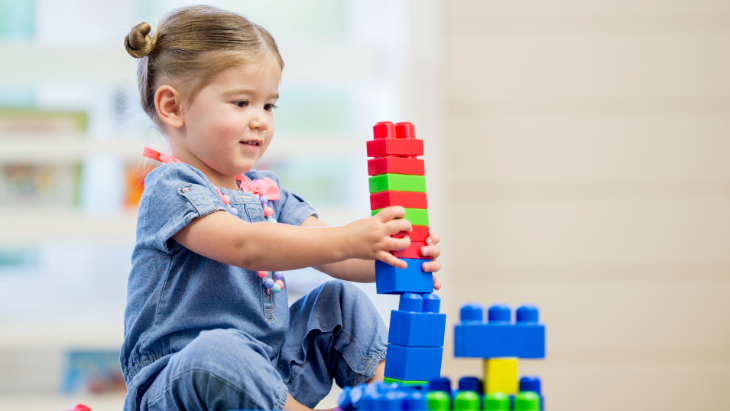 The Value of Nutrition
Food is a big part of life, and a childcare setting is no exception to that—in fact, it's a great place to set up healthy habits for the future. StartingBlocks.gov.au has a resource on the nutrition in child care which states that it is important your child has nutritious food to give your child all the nutrients their bodies need to grow, and to develop and reach their physical and mental potential. A variety of foods such as vegetables, fruits, cereals, lean meat, fish, chicken, milk, yoghurts and cheeses should be provided to children in care. Child care educators play an important role in supporting children to develop a healthy and positive attitude towards good food choices.
How Families and Children's Interests are Incorporated into the Centre
According to StartingBlocks.gov.au, quality childcare involves educators making flexible plans for children's experiences using the knowledge they have about each child's interests and abilities. This means having a variety of both structured and informal ways of evaluating every aspect of children's programs with the aim of improving, and that the daily schedule is flexible and individualised, taking into account the importance of catering for the unique needs and routines of each child.
More Kids News Here:
Developing Your Child's Numeracy & Literacy At Home
Bored Kids? That's A Good Thing!
An Expert on Keeping Cooped-Up Kids Active
Have you signed up to our newsletter? Join ellaslist to get the best family and kid-friendly events, venues, classes and things to do NEAR YOU!