Having Zoo Much Fun At Featherdale Sydney Wildlife Park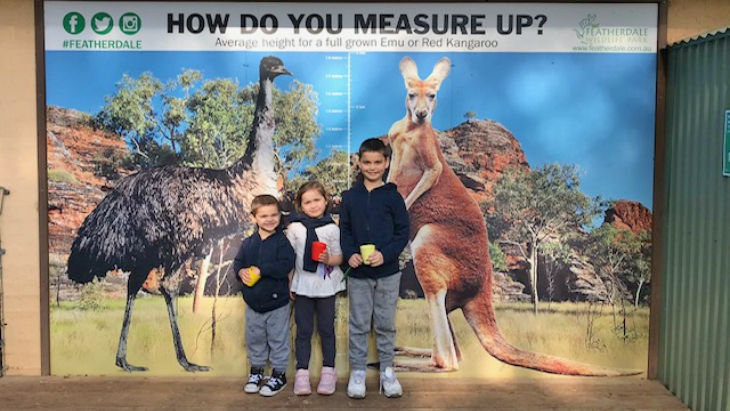 Don't think for a moment that I dislike the school holidays - quite the opposite actually. I just find that when you have smaller kiddies, going out becomes so much more of a chore and when you finally arrive at your destination, one feels as though they have already journeyed to the ends-of-the earth and, to make matters worse, due to current pandemic restrictions, options are limited.
Trying to find a suitable venue that provides enough interest to keep youngsters busy can often seem like trying to find the proverbial 'needle in a haystack'.
That was until I discovered Featherdale Sydney Wildlife Park and fell in love with all 2,000 of its furry and friendly creatures.
Unique Australian Wildlife
What makes Featherdale so unique from other Parks and Zoos is having the opportunity to get 'up close' to the animals and really experience the natural beauties of the wildlife. Your children will spend hour after hour engaging with furry creatures, like quokkas and pademelon. My kids loved the opportunity to hand-feed the kangaroos and wallabies as we walked side-by-side these critters at the Park.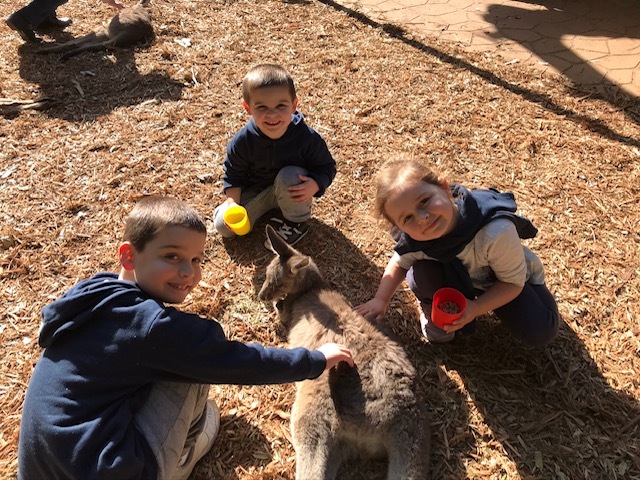 There was something to watch and observe at every corner. You can spend as much time as you like in each section and no section was the same. It was also lovely to see the smaller children feed these friendly animals without any trepidation. Feed is available at the entrance ($3 for a big cup) and my recommendation would be to save some feed for all the other animals in other sections. The kids have a habit of using all their feed on the wallabies at the entrance!
The older kids loved to prowl at their own leisure and, for those who have worked up an appetite, why not visit the Featherdale Cafe for a tasty treat or a coffee-hit? Featherdale has also set up some shade-covered picnic areas, so if you are looking to relax and enjoy the atmosphere, families can take full advantage of this opportunity. It's literally feeding time at the zoo!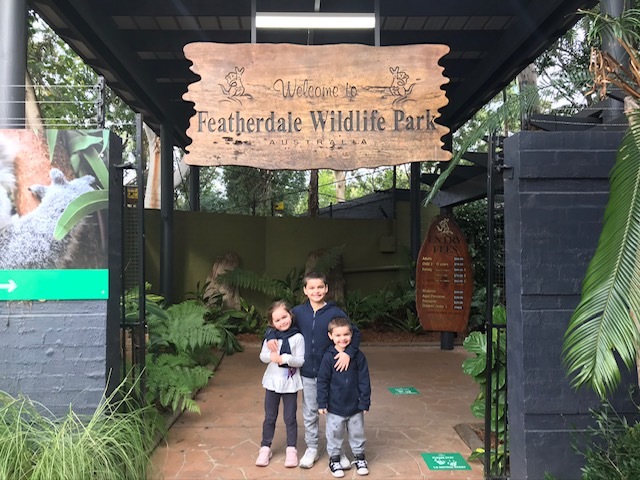 Who Wants To Be A Zookeeper?
Throughout the day, my children were fed bite-sized pieces of interesting info about the animals that they were visiting at Featherdale… and they didn't even know it!
From my youngest to the eldest, they watched mesmerised as a keeper fed the adorable little penguins. Presentations and feeding frenzies for pelicans, echidnas, flying foxes and many, many more animals run throughout the day and are included with your entry fee.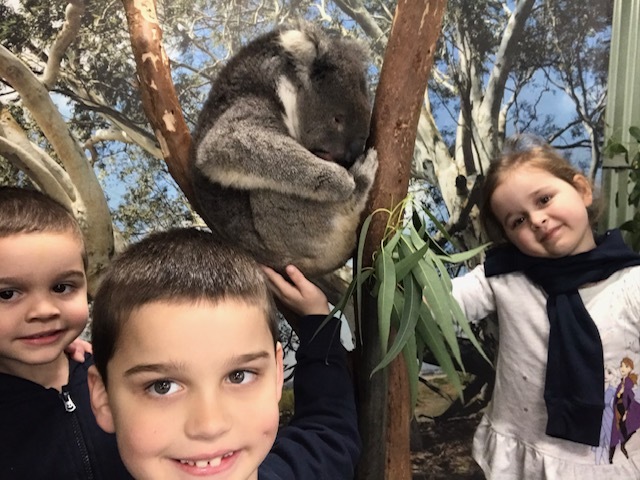 The highlights of the day for my curious explorers were spending some one-on-one time with the super-cute dingo pups, cuddles and photo-time with a koala (a memento we'll always have of our day) and touching eyeballs (metaphorically speaking - not literally recommended!) with a baby crocodile. And for those super keen Zookeeper wannabes, why not gift an experience of a lifetime and book them into the 'Zookeeper For a Day Programme'? It promises to be an action packed experience full of exciting activities, a behind the scenes look, and an assortment of close encounters from the smallest to the tallest at Featherdale. (Visit the website for bookings, prices and times.)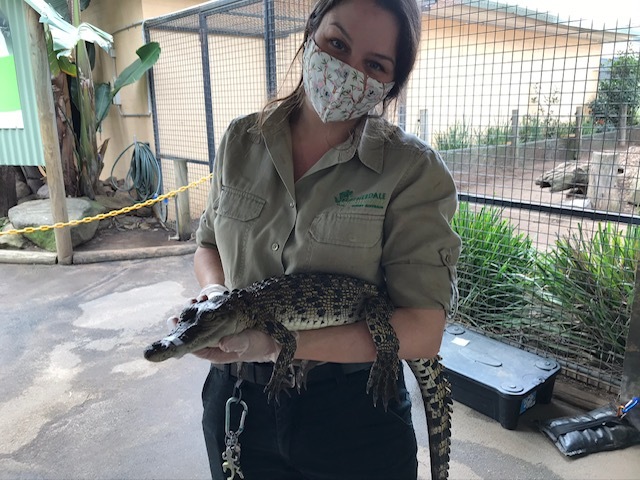 Family Friendly Fun All Day
I'm always on the lookout for competitive prices and a deal for my family. The entry fee for Featherdale (which includes free parking) for the day, in my opinion, is a fantastic price.
To put things into perspective, if I were to purchase an annual pass (unlimited entry for an entire year) for my family, it would be only a few dollars more than a single one-time/one-off entry into other venues. The member benefits are also very generous and include free entry into Mogo Wildlife Park. Visit the website for further details.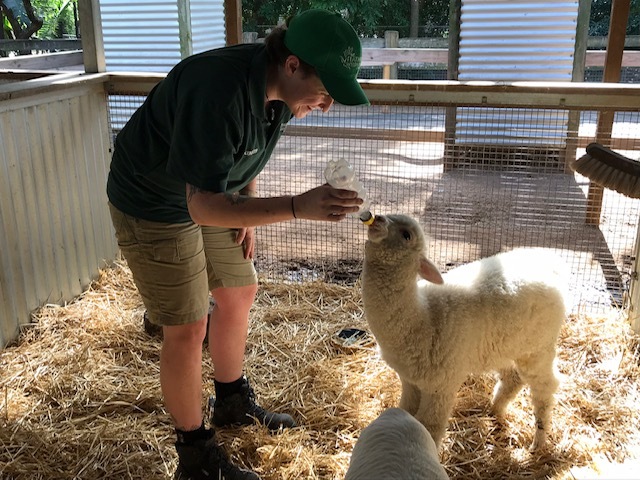 So why not visit Featherdale Sydney Wildlife Park every school holidays and make it a year-round affair with these very cute and cuddly animals?!