Forget What You❜ve Heard, THIS Many Kids Creates The Happiest Families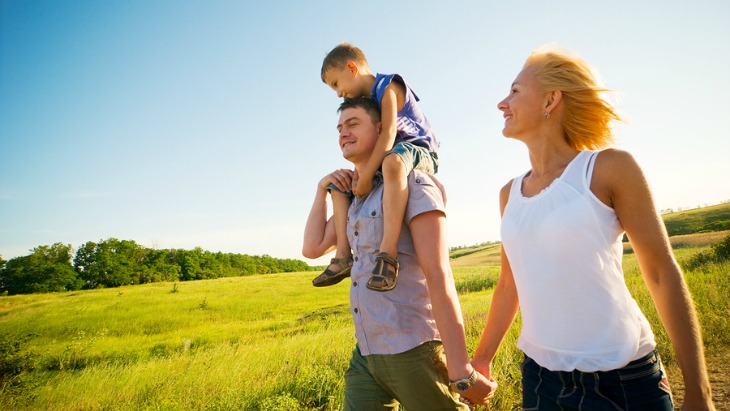 By: Phoebe Ackland, ellaslist
There's so much conflicting research rolling around about how many kids create the ideal conditions for a happy family. Some say the recipe for total mayhem is having three kids, others say that the most satisfied parents have two girls. But, according to research from Perth's Edith Cowan University, the magic number is having a whopping four or more!
Bronwyn Harman, a lecturer in the School of Psychology and Social Science lead a five-year study which surveyed different combinations of families about their collective resilience, social support and self-esteem. Scoring highest in these three categories were families with four or more kids, followed closely by families with LGBTQ mums and dads.
Joy Overrules Time & Money Pressures
But why does a truckload of kids lead to a picture perfect household? According to the ABC, Dr. Harman said: "With large families, we think they have social support within the family. The kids are never bored, they have someone to play with and they get independence quite early on." It was found that larger families seemed to be planned, and despite the time and money pressures that come with having so many kids, the joy the kids bring their parents reigned supreme.
Kids in big families were shown to be more confident trying new things as they know they could get left behind if they don't keep up with the pack, big families proved to be more resilient possibly due to the fact that there's simply no time to pander to silliness or petty worries, and big families showed a greater sense of social support than other families likely due to the 'mini-community' feel that a big family creates.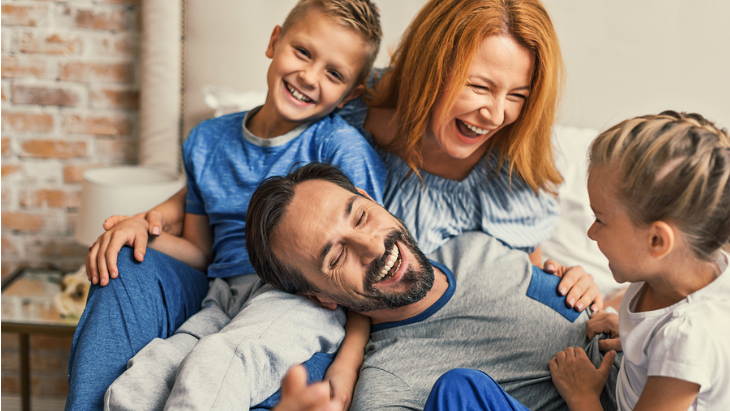 Precious Little Treasures
As for kids from families headed by members of the LGBTQ community, Harman told the ABC: "These children are not accidents — the parents have to go to a lot of trouble and expense and forethought — so the child is very much desired. They see the child as an absolute blessing and something they may not have considered as being possible for them." Thus, a really happy family.
So there you have it! Want to be a happy-as-larry family? Keep pumping them out....